The Article
CD REVIEW ROUND-UP PT.15
2nd February 2021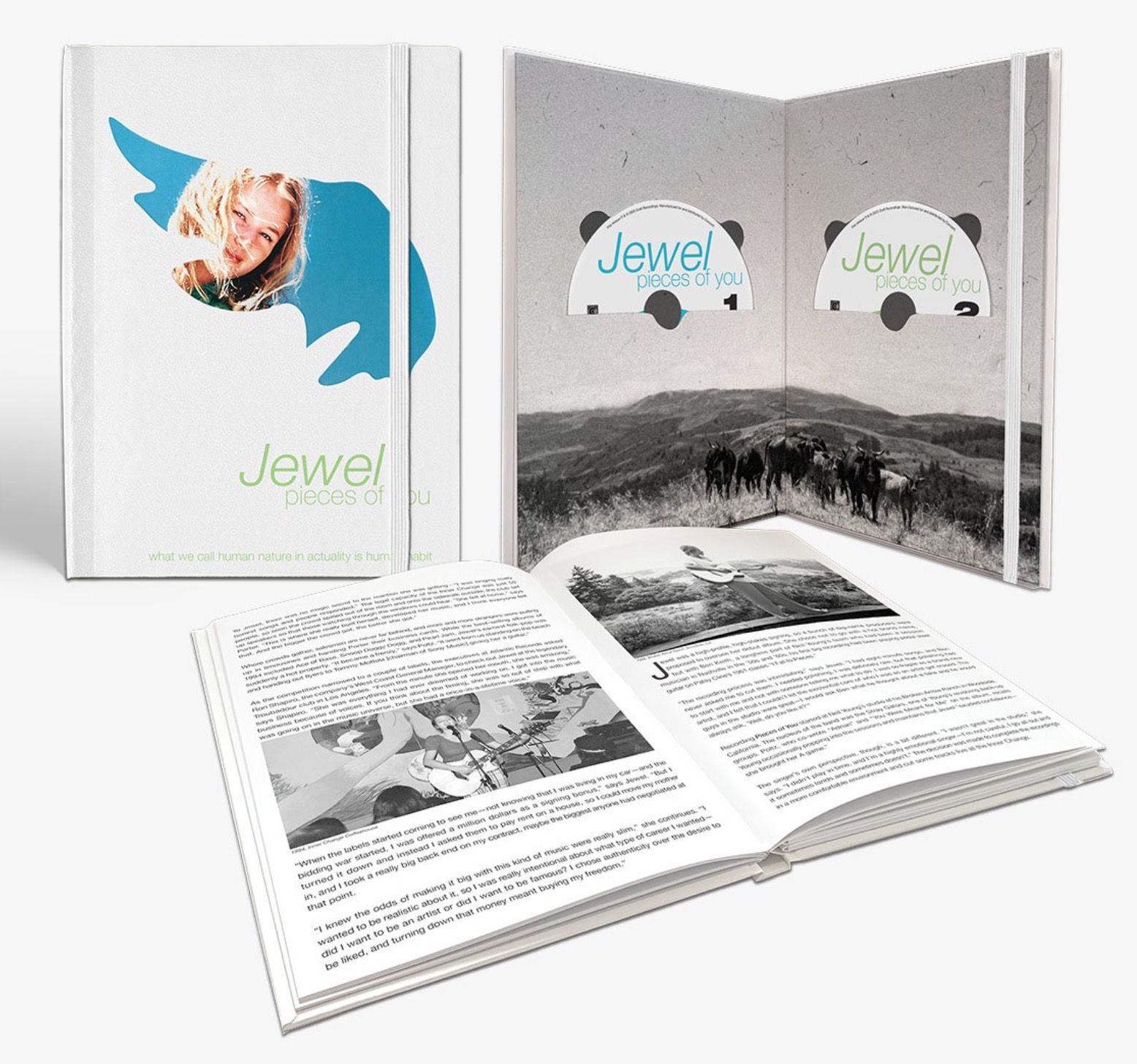 Another four CDs for you in this new round up including Jewel, Pantera, Edenbridge and Lee Andrews. Paul Rigby is handy with a laser.
Been a little while since the last Round Up so I though it was about time we saw a new column…
JEWEL
Title: Pieces of You
Label: Craft
Jewel Kilcher had a pretty tough upbringing in Alaska, singing in tourist attractions in her home town of Homer and watching her parents divorce. She toured with her father and performed with him, then moved in with her mother, decided to dedicate herself to her career and moved into a van. There she lived and by which, she toured. Her poetry books didn't amount to much, her pop pretensions fizzled but she kept on keeping on. Then Atlantic offered a contract.
That's where this album emerged from. It was the first fruits of that contract and the first outpourings from her early days. And it didn't really catch fire. I remember first receiving the original release as an editor of a UK national music magazine with a distant lack of any hoopla or headlines and more than a little 'ho hum'.
The good thing about Atlantic at that time was that the label and Jewel herself was prepared to work at making the album a success. That, they certainly did. This is a relatively simple collection of songs. Sure it's 'produced' but Jewel is given space and perform and emote. You'll often hear her with a piano as accompaniment or she will be strumming her own guitar. The production isn't stripped so much as simplified. 
Her own style isn't at all like Joni Mitchell but then sometimes, it is. There can be an intimate, almost musing aspect to her delivery, as on Morning Song, which can sound like you're intruding upon private thoughts, spoken aloud. Adrian is another example of that. A soft sound. Like she's talking to herself as she looks out of the window onto a rainy afternoon.
This new 25th anniversary Edition CD pack arrives in a long-form book packed with four CDs and including B-sides, rarities and demos.
BUY HERE:
EUROPE – https://amzn.to/3czI0tq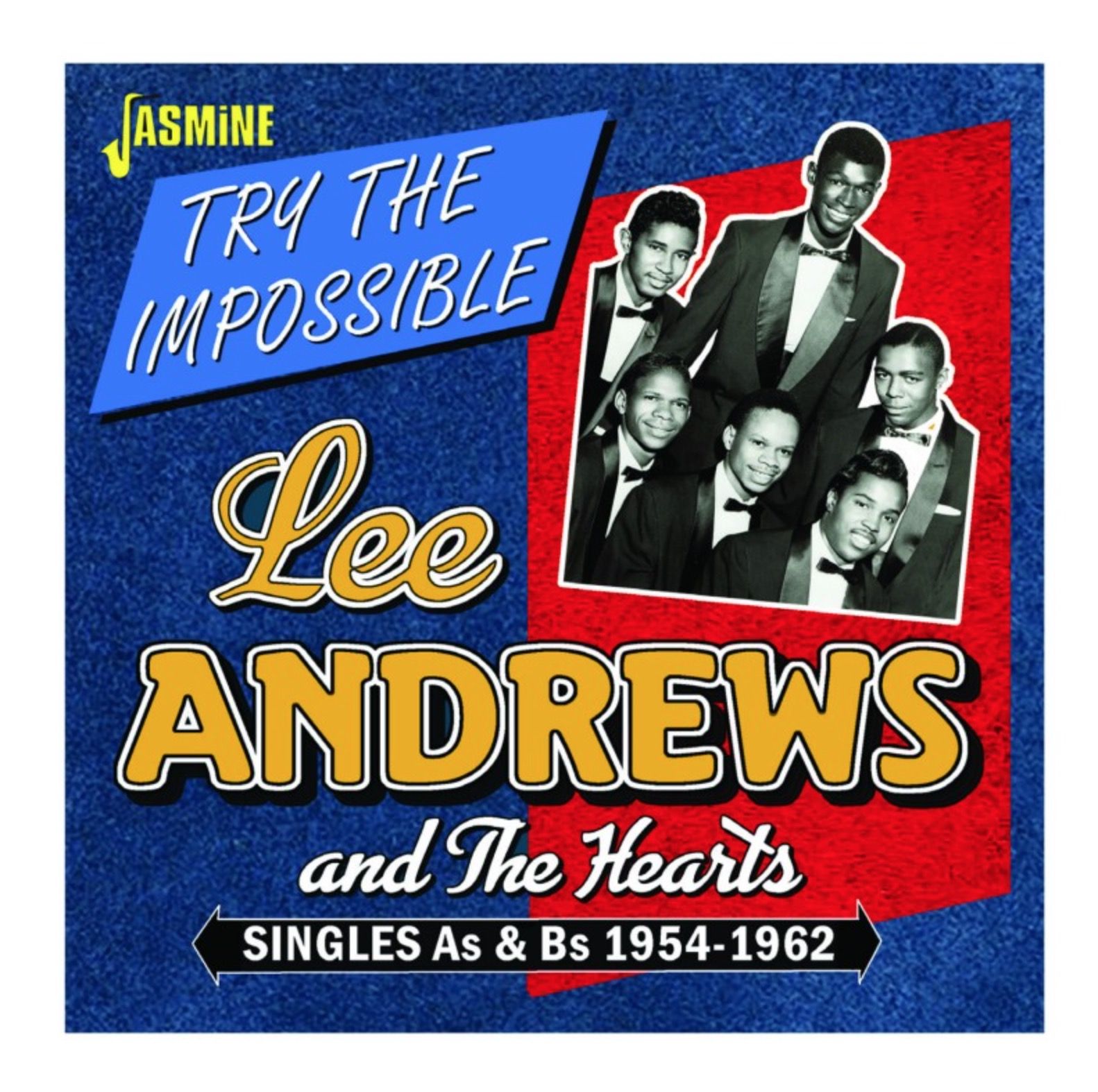 LEE ANDREWS AND THE HEARTS
Title: Singles As & Bs 1954-1962
Label: Jasmine 
If you like your R&B groups and I'm talking about outfits like the Moonglows, the Ravens, the Orioles, Drifters, people like that, then you need to check out this lot. If you haven't already had the pleasure.
Lee Andrews fronted the group with a smooth and crystal clear delivery that might have been as open and lucid as Nat "King" Cole but was rather more focused and nimble in its ability to tackle pop ditties. His group added a superb harmonic structure that allowed their music to flow with some panache and flair. 
After a certain amount of frustration, hitting their collective heads against various masonry, the group's big year was 1957 to 1958 and that period is covered in this CD compilation of 28 tracks. The track Long Lonely Nights reached No.45 with an R&B chart rating of No.11.
Working for the label Mainline, Teardrops was chosen by Chess for distribution where it reached No.20: the group's biggest hit. The it reached No.4 in the R&B charts. But they weren't done quite yet as Try the Impossible was released for the United Artists label, reaching No.33 in the pop charts. 
Sadly though, the group would never chart again, after such a successful and intense period. The fact that the group toured to market their hit records and attempting to cash in on their chart success actually created stress and tensions which pulled the outfit apart. 
Andrews decided to go solo although the group would reunite briefly in 1962 with the track, Together Again. That release is also featured on this CD.
An excellent collection of an important yet oft forgotten group, this is a worthy reminder of the beating Hearts.
BUY HERE:
EUROPE: https://amzn.to/2YCoCUd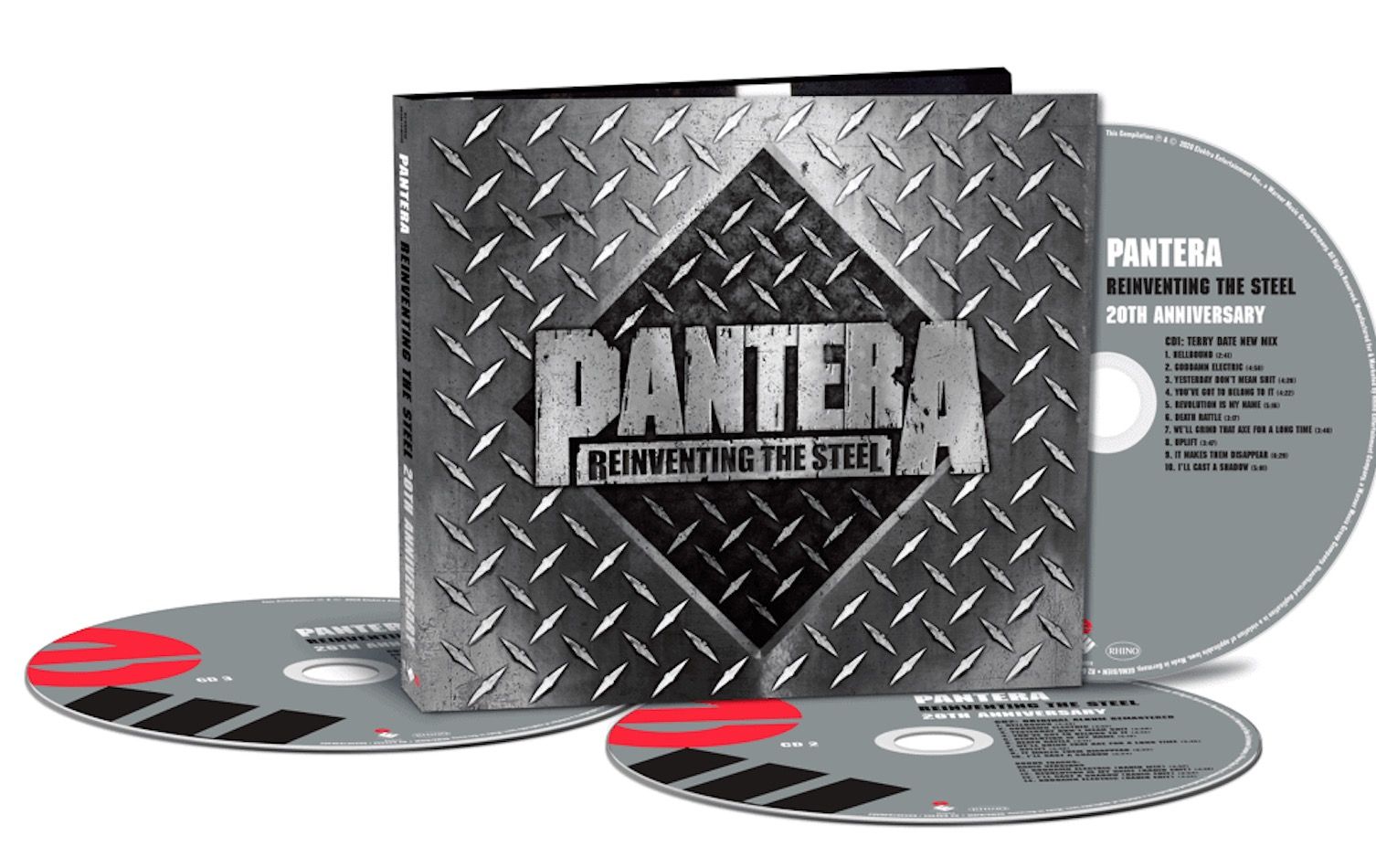 PANTERA
Title: Reinventing the Steel
Label: Elektra
You wouldn't think that Pantera used to be a glam-inspired hair metal band in the 80s, would you? Not if you knew anything about this metal outfit. In fact the band tend not to talk about it. Bit embarrassing. Pantera made a big splash in the 90s though with the addition of lead vocalist, Phil Anselmo and with the releases of the albums Cowboys from Hell (1990) and Vulgar Display of Power in 1992 which outed the band right up there with the likes of Megadeth and Slayer.
More success followed until 1996 when the band started to crack at the seams and Anselmo over-dosed on Heroin and tensions grew in the band as a result.
Further projects stumbled out on the shelf and then this album staggered onto the market place, the band's final studio release. 
From there, the band split to form a range of individual projects such as Down and Damageplan. 
This was a 'back to the basics' attempt. The Pantera sound with a full on, in yer face assault. It's shock and awe-type rock, basically. It begins like that. The middle is exactly the same. And then the end continues the theme. And then it ends. And then you go for a bit of a lie down to recover.
As you might expect, the band try almost too hard to find their lost mojo. They ultimately fail to find their art. Hence, the album ends up being a little tense in presentational terms – which was where the band's heads where at that time, to be frank. It does retain the group's signature sound though. 
This 3CD edition features the original album, a new 2020 remix, radio edits, "rough mixes" and more. And ideal collection for the fans. 
BUY HERE:
EUROPE: https://amzn.to/2MurU9J
EDENBRIDGE
Title: The Chronicles of Eden Part 2
Label: SPV
And now more of the same but also something completely different. That is, from 'in yer face' metal assault to a more symphonic and almost neo-classical flavour of metal via this Austrian outfit that swivels on the focal point of the lady herself, Sabine Edelsbacher's lead vocals. 
The band are into big ideas and big presentation. To give you an example, Edenbridge, who hit the scene in 2000, like to perform while fronting an orchestra which gives a big clue to the epic sound this group like to produce. 
We're talking big sounds here, with liberal sprinklings of heroic majesty interspersed with imposing and rather exalted theatre. Grand, you might say.
Back in 2007, the band discovered their navel. They decided upon a sort of retrospective. They stopped, turned around and considered where they had come from. This triggered a released based upon their first five albums. Entitled The Chronicles Of Eden it was apparently created after a fan vote for favoured tracks. The best of the batch occupied the CD. This content creation has once more been applied to this new release which takes a look at albums five through to 10. 
According to the band, "The voting was not a major surprise and is more or less identical to the songs, we would also have chosen. Therefore four tracks of each album could be covered along with some older all out of print bonus tracks."
The group can't resist adding a few extra, though. That is, there are a couple of bonus CD goodies for the fans. Hence, newly recorded acoustic versions of the the tracks Higher (a slightly jazzified outing) and Paramount is included here as is the Easter Version 2020 version of the song Dynamind, re-recorded by Sabine Edelsbacher.
BUY HERE:
EUROPE: https://amzn.to/2MMGmJU
[Check out my Patreon Page at www.patreon.com/audiophileman, for exclusive postings!]