The Article
VINYL & CD REVIEWS: 10 JULY 2023
10th July 2023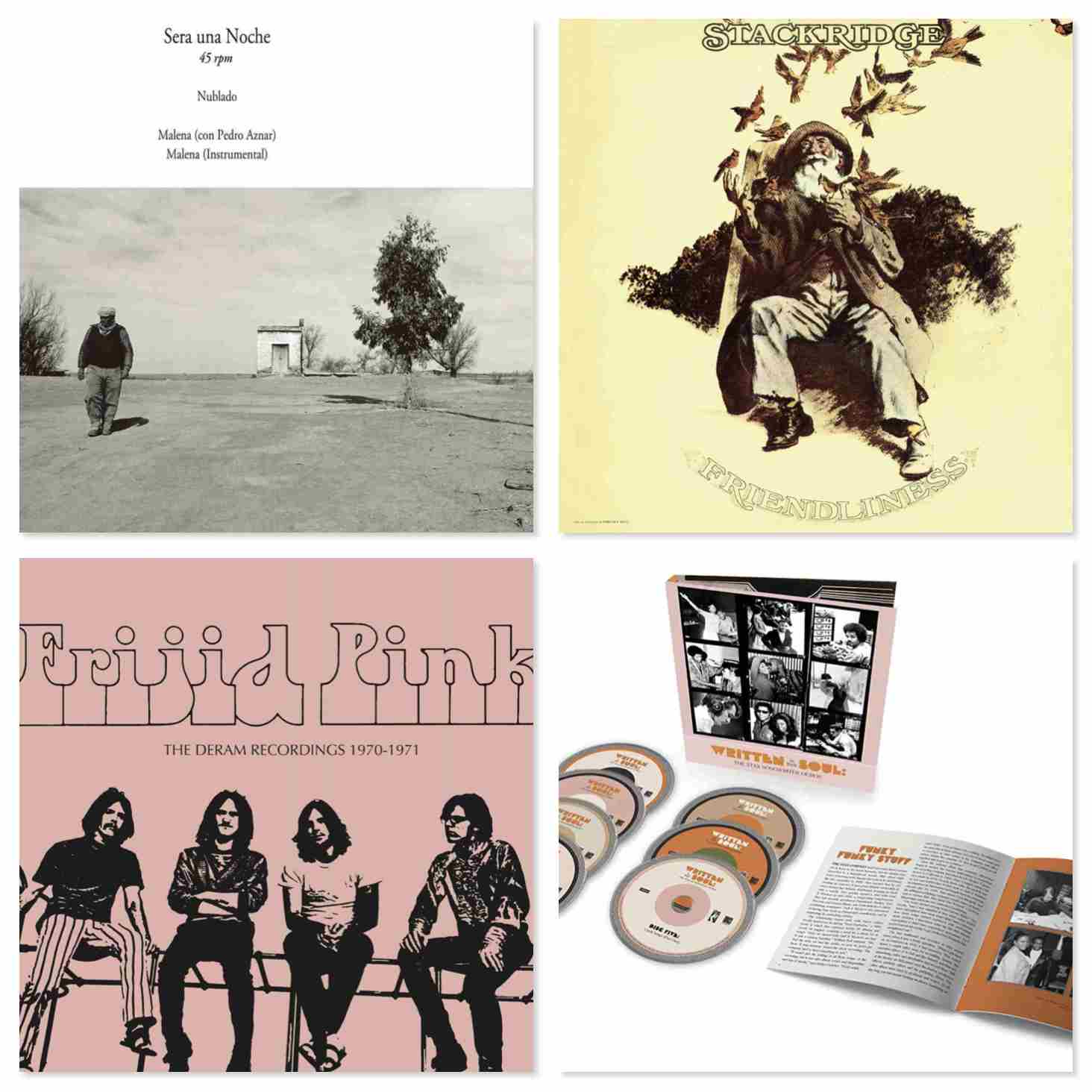 Faced with one of my frightening backlogs, I thought it wise to attend to the same before it attended to me by falling on the same. For now? Here's a few CD and Vinyl Reviews
I'm briefly pausing HiFi reviews to create a little window of CD and Vinyl editorial here. I hope to write a bit and publish, write a bit more and publish. And then we'll see how far we get, eh? Hope you like it. There's a real combo of minty-fresh new and mouldy ol' dough old here that I'm only now getting around to but hey, you might have missed these so that's why I'm talking about them all here (and later…there). Off we go then.
CD
ESOTERIC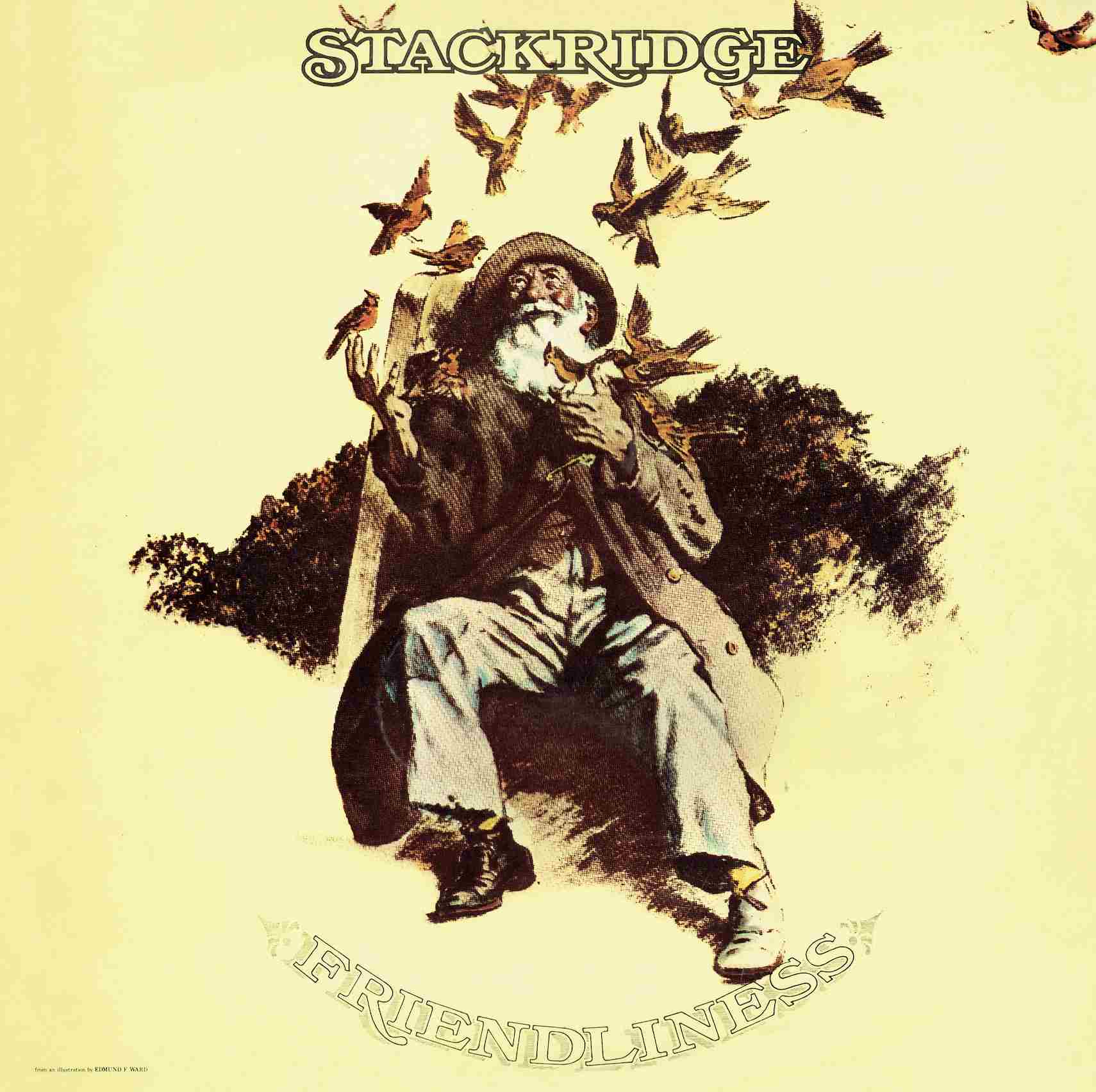 First up? Two from the rather wonderful UK reissue label, Esoteric (http://esotericrecordings.com). Both two disc collections, both in multi-fold out gatefolds and the first from Stackridge. Often seen by fans as the band's best album, this 1972 release mixes rock with prog accents pluas folk, jazz and more that wraps around lyrics that are both idiosyncratic and humorous. 
This release adds a second disc packing the 1972 and 1973 singles, Slark plus C'est La Vie respectively plus the BBC Radio One In Concert broadcast from the same year. There's also a rather nice 23-page booklet to top off the attractive package.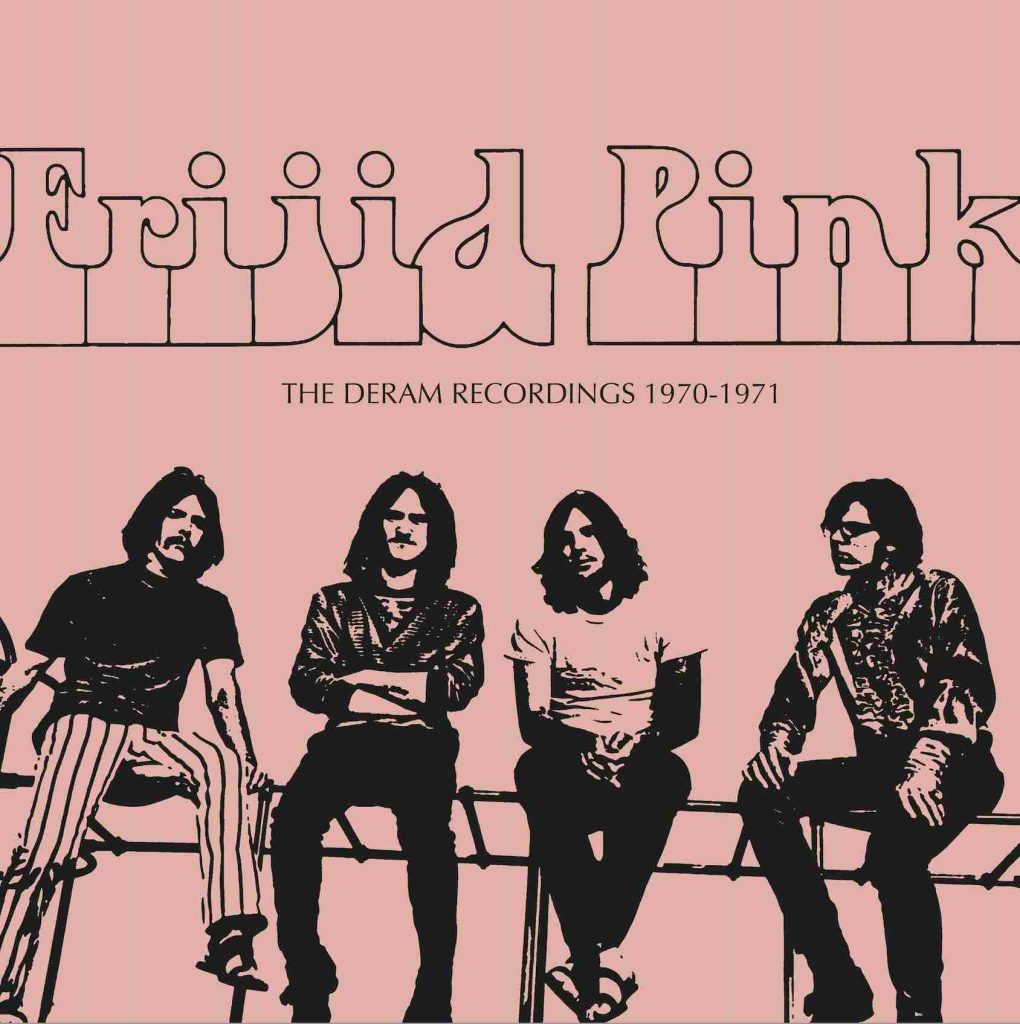 I've featured the bluesy soul rock from Frijid Pink before on this site but as a vinyl reissue. The band's 1970 debut is now collected with the group's second album, Defrosted, from the same year on Deram Recordings 1970-1971. That second album pushed a harder rock ethic. Expect to see extra single cuts in this package alongside a very nice booklet.
Mastering for both? There is some obvious compression with these release. Nothing nasty but there is a hardening around the edges of he upper mids. The soundstage is impressively broad though with a sense of clarity that allows you to bathe in detail and information. 
BUY HERE:
STACKRIDGE
USA – https://amzn.to/3O731Or 
EUROPE – https://amzn.to/3D3RitF 
FRIJID PINK
USA – https://amzn.to/46EncdL 
EUROPE – https://amzn.to/46AVa2V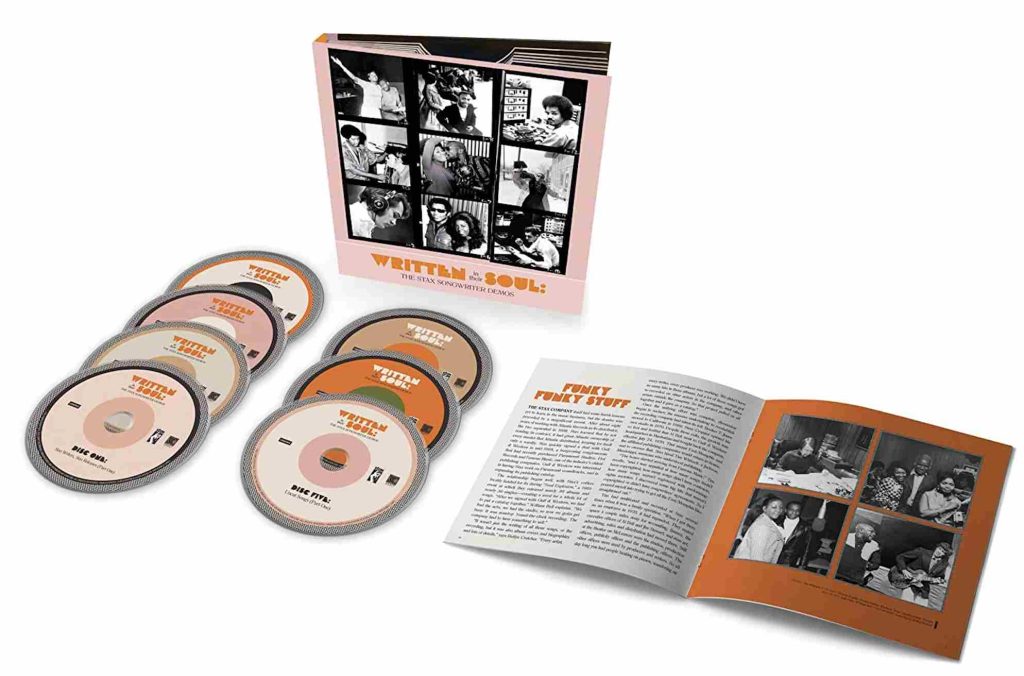 WRITTEN IN THEIR SOUL
Title: The Stax Songwriter Demos
Label: Craft
A seven disc box set that physically spans the same size as a 7" single, contained within a hardback book-like cover packing in 146 demos with all but six of those previous unreleased. This is a mighty release, as are the artists featured within: Rufus Thomas, Eddie Floyd, The Staple Singers, Booker T. Jones and more. And more? Oh yes because you also get a 50-page book packed with rare photos too. 
That book itself merely acts as an aperitif. Afterwards, each CD is set within a hard card 'page', upon which lies the full track listing of each disc, artist, song, time span, song credits and brief extra information. 
It's quite a package and covers the 60s an 70s with sources ranging from full-blown studio recordings to more ad hoc recordings and home demos. Hence, sound quality varies but the gold here is that this set exists at all. More to the point, this niche release is the only way most of this content was ever going to see the light of day. This project is also the result of years of digging in corners to even find these tracks. Most of which were not catalogued, unlabelled, 'lost' and unloved. 
Out of the ultimately 665 tracks found, 146 are deemed the pick of the crop. The first three discs are collected into Stax songwriter efforts, early versions of released works. The fourth features tracks recorded for non-Stax labels by Stax songwriters (i.e. Atlantic, Decca, etc) and the last three discs are demos that stayed demos and were never released. 
This set is a stunning work of archival determination and love by Cheryl Pawleski, producer and label exec.
Mastering? This is a compilation so there's as much consistency of form here as you might find in a packet of cornflakes. Each track is a unique occurrence in terms of recording and mastering. Even so, in broad terms, I was surprised how good this box set sounded. Sure, you can often hear sonic restrictions, rolled off treble and mids with tamed bass a common effect. But as I say above, that's not the point and don't buy this set to impress your audiophile friends. Buy it to impress your musical soul. 
BUY HERE:
USA – https://amzn.to/44h3xPv 
EUROPE – https://amzn.to/46DaSKF 
VINYL
VLATKO STEFANOVSKI & MIROSLAV TADIC
Title: Krushevo
Label: MA Recordings
I recently posted a YouTube video reviewing the rather wonderful high-end inner sleeves from the US outfit, MA Recordings. A company founded in Japan in 1988 and run by Todd Garfinkle. 
Inner sleeves are not the centre of Garfinkle's business world, however. His record label is the principle focus. I managed to grab three vinyl releases that offer a taste of what MA Recordings has to offer. I encourage you to check out the lists of multi-format, multi-genre and multi-cultural selections here: www.marecordings.com. This is the site to go to if you want to buy these recordings.  
This 2-disc, 45rpm album release (featuring MA inners, incidentally – as do all of these record releases posted here) focuses on guitar. Well, guitars: nylon-stringed and classical. Plus occasional dobro and steel string for good measure. The songs rely on Macedonian folk and the mastering by veteran engineer, Bernie Grundman. He uses his original Scully lathe and Western cutting head. We're talking first-gen, 50s-era kit here. That's the lathe. Grundman is even older but he wears well.
This music is technically excellent. Hands fly across fretboards. The playing is often granular in detail but it is also uplifting in style. 
Mastering? This is the first MA Recordings I've ever heard. I wouldn't say the mastering is manufactured to make your HiFi sound good. It's more au naturel.
You can hear the ambience here: the pair played within a historical monument, the one pictured on the sleeve. Hence, the sense of space, the air around the guitars. There remains enough information entering the mics to capture the technical expertise of the players, the oft frantic nature of the guitar picking, the emphasis placed on the each string pluck and the like. But that detail isn't ramped up. The audiophile nature of the performance is not the star here. The two guys and the space are, however. So yes, you could probably turn this album into a recording that excels in technical terms but that would probably lose the heart from this performance. That sense of freedom and flight. 
SERA UNA NOCHE
Title: Nublado & Malena
Label MA Recordings
A 3-track 12" single of sorts (MA calls it an EP), this 190gm disc (yes, 190gm) plays at 45rpm, but this time by Len Horowitz who cuts but is also armed with a Scully. There's two versions of Gardel's Malena here, the first with Pedro Aznar on vocals and the second an instrumental.
Nublado occupies the B-side as the recordings session haunted an abandoned Argentine church. Sound wise in a broad sense? Your looking at a tango-inflected performance with vocals, guitar, cello, tabla, flutes and more. I sometimes see music like this as disciplined. Almost choreographed in presentation but not here. This music (and vocal) can sometimes sound almost discordant, such is the emotive presentation. As if each person involved here wishes to break free from the song as a structure. 
Again, the space dominates proceedings. The ambience is filled with the instruments and the vocal. The sense of freedom gives you the impression that the performers were able to roam around the stage, emoting and expressing in an angular, tango-passionate fashion.
Again, sound quality is excellent but the emphasis is placed more upon how the performers react and engage with the space. The record is more a transcription of a time and a place, rather than a gauge to studio excellence. It feels like a properly set up live performance, in fact.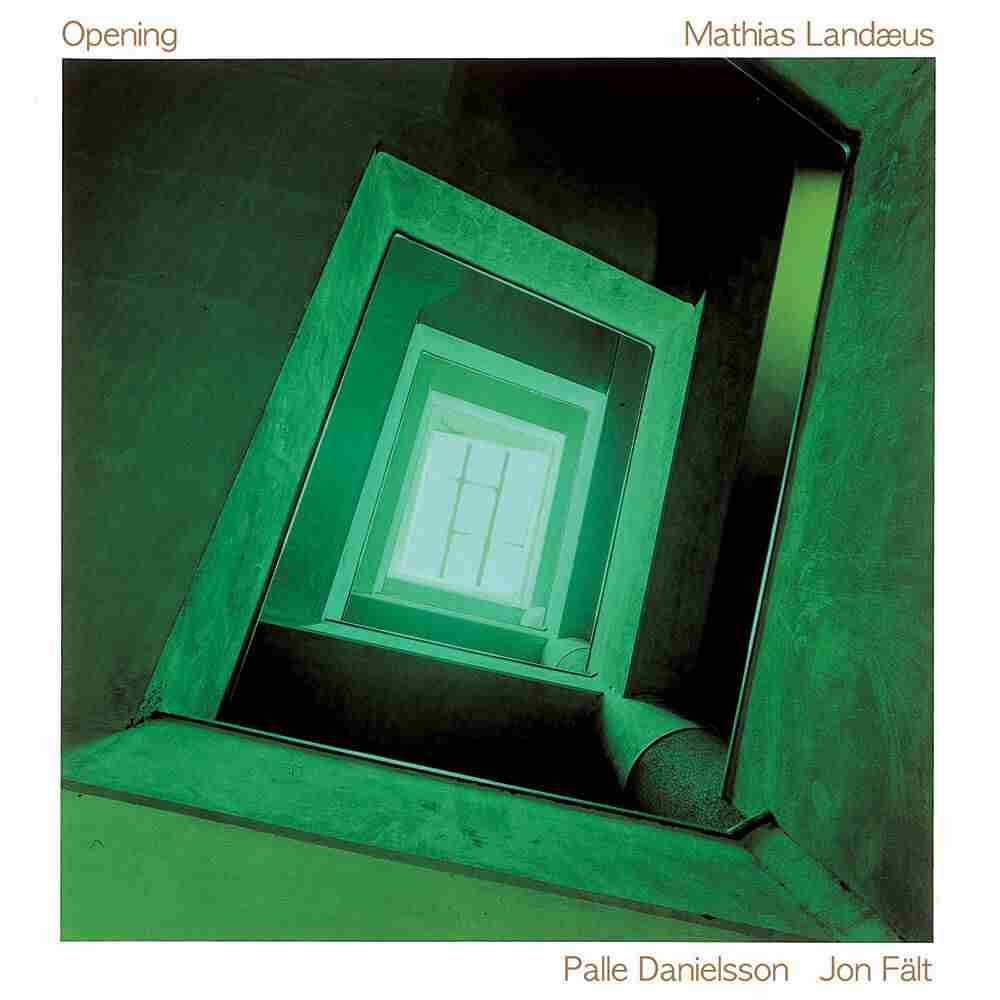 MATHIAS LANDAEUS/PALLE DANIELSSON/JON FÄLT
Title: Opening
Label: MA Recordings
A jazz trio from Sweden, some of you might be familiar with Danielsson who worked with Keith Jarrett and Jan Garbarek. This one was recorded at Studio 2 at the Swedish Radio station in Stockholm, which is more a concert hall than studio. The result is an album featuring Landaeus originals plus two covers: Louis Armstrong's What a Wonderful World and the well-known Elvis ditty, Can't Help Falling in Love. 
The trio play in a loose fashion. Well, loose with discipline. The result can be free from jazz. You also get melody. Sometimes. There's avant movements. Now and again. What is consistent though is supreme confidence. That's what I hear here first. Then I hear the music after that. It's almost like the three enjoy playing together. But it doesn't matter what. The music almost sounds like rough notes. The joy is the performance.
This is another 2-disc, 45rpm album and again, the priority seems to be well, play. Let's see where it goes. Let's see what happens. 
This is a piano, bass, drum and space recording. A quartet, you might say. That's the thread running through all of these recordings. They all provide enough space for frequencies to roam, they never restrict. And again you can hear the room here. 
You know what? Some ears won't like it. They might decry the lack of control. The lack of limit. There are no sonic end points here. That is, you don't get 'that note starts here and ends there'. With this recording, that note begins here and floats over to that corner somewhere. We're expecting a postcard from it in a day or two, telling us what it got up to. 
Others will adore the sense of freedom and that live feel.