The Article
CD & VINYL: 9 JUNE 2023
9th June 2023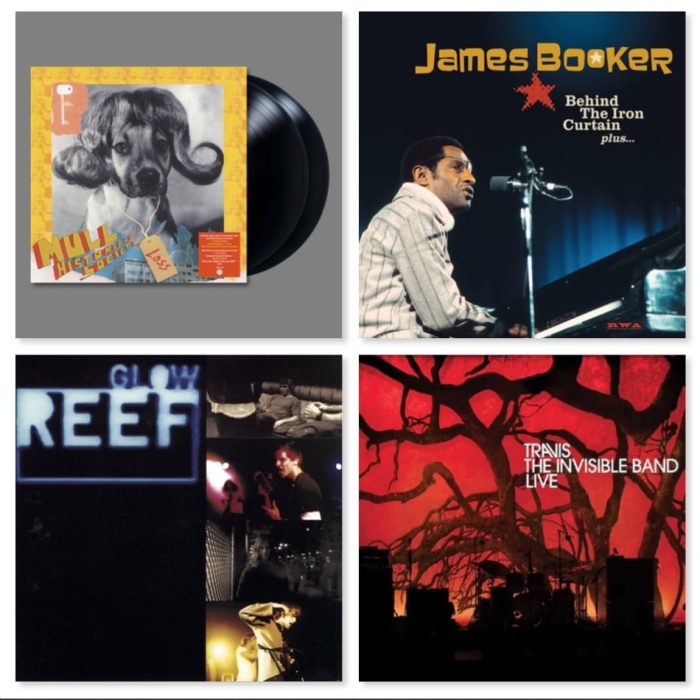 I have a selection of CD reviews for you this time around and then I'll finish with a bunch of vinyl news/previews items
CD REVIEWS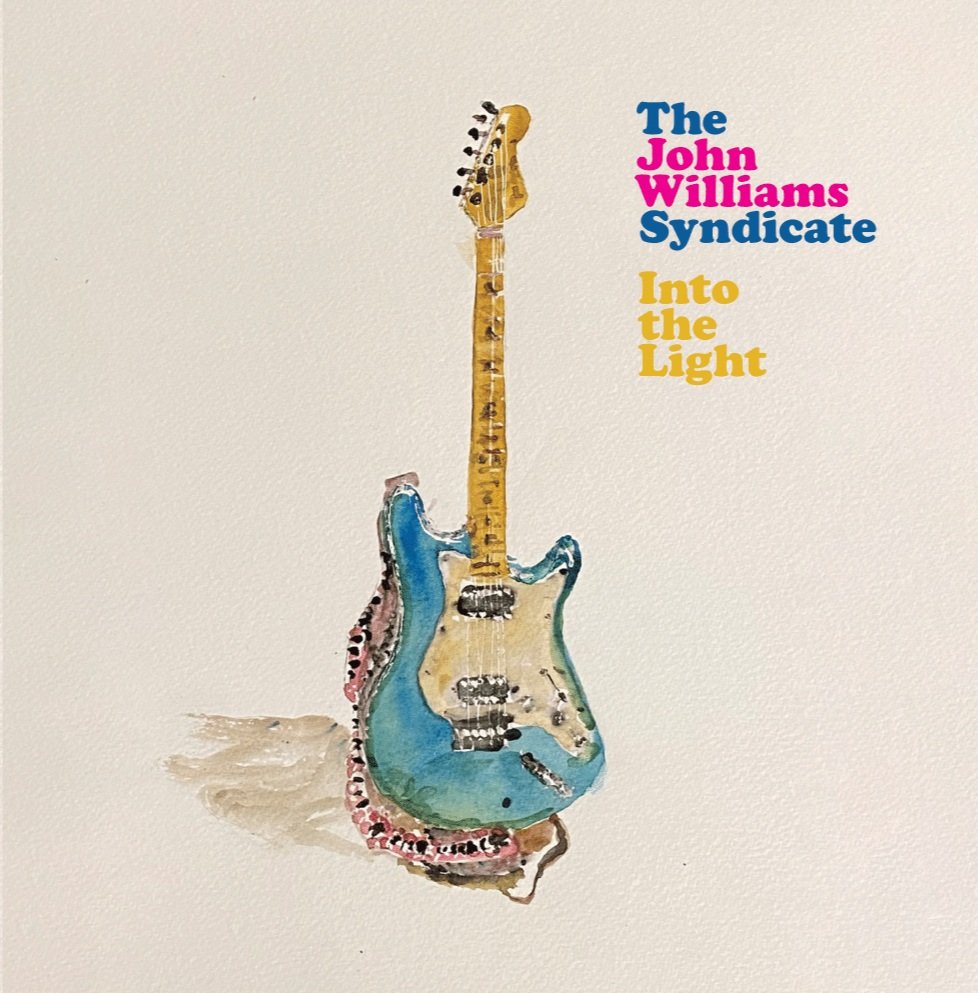 THE JOHN WILLIAMS SYNDICATE
Title: Into The Light
Williams has been a manager, A&R man and producer for the likes of The Housemartins, Simple Minds, Blancmange and Petula Clark. In fact, Williams is present on this album (www.johnowenwilliams.com) alongside singer, Nicki Leighton-Thomas, Jesus and Mary Chain drummer, John Moore, Claudia Brucken the lead vocalist for the band Propaganda and a many more. 
There are exceptions – I Started Something resembles a lost track from Grand National but, on the whole, what we have here is mature pop, you might say. Grown-up, adult, middle-class, Homes & Garden, Newspaper read over breakfast, "Must go before I miss the train…" pop. 
So that means solid, safe, melodic, worthy, play within the boundaries, don't rock the boat, approachable music for solid, safe, completely respectable people. The sort of music fans who used to buy five, full-price CDs on a Friday after work. 
Mastering is good, generally neutral and balanced with good detail on show around the upper mids and treble. Bass provides decent tonal balance to the entire production. 
BUY HERE:
EUROPE – https://amzn.to/3P3ktnC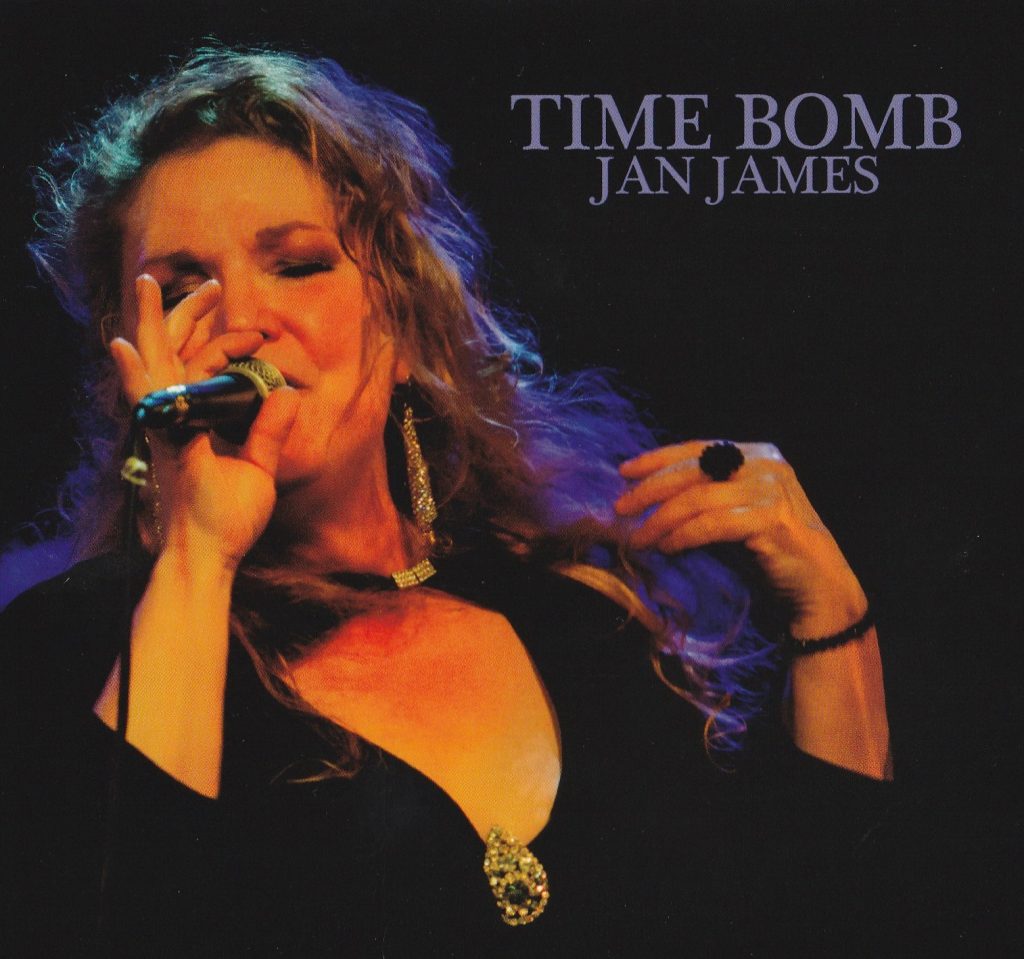 JAN JAMES
Title: Time Bomb
From Blue Palace, there is something pleasingly retro about the James (www.janjames.com/bio) vocal delivery combined with her wholly romantic take on blues rock. I wouldn't say that her voice is unique. I wouldn't say that her presentation is in anyway different from a million and one other singers out there. I wouldn't even say that her choice of songs is in anyway boundary breaking.
Even so, this lady has a style all her own. That is, her interpretive abilities are golden. She knows what to do with a song and she knows best to present it to your ear. Like Sinatra, that's her talent. And that's all she needs. And that's why this album is recommended. 
Mastering? You can hear a touch of compression around the edge of the mids and treble and there's a measure of roll off around both, in general terms, the presentation is relatively warm and cuddly.
BUY HERE:
EUROPE – https://amzn.to/3qABQSM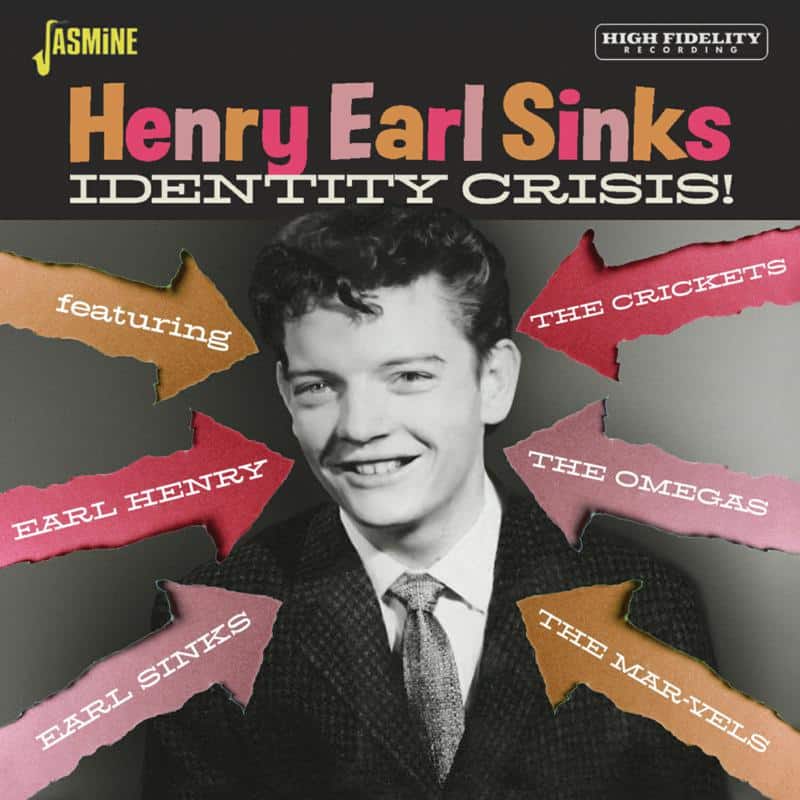 HENRY EARL SINKS
Title: Identity Crises
A new compilation from Jasmine (jasmine-records.co.uk), this is a 35 track overview of a man who performed under a number of guises as a singer, guitarist and songwriter – and I'm not even mentioning his acting career on TV and in B-movies as Earl 'Snake' Richards.
To see some sort of order, therefore, Jasmine is just taking a chunk from the man's life. That means four years. Even then, you're looking at a guy named Earl Henry, Earl Sink and Earl Sinks. This gentleman was a member of the post-Buddy Holly Crickets, The Omegas and The Mar-Vels. Later in his career he would own and run the Ace of Hearts label and produce a number of artists.
On these tracks, what you have is clear-voiced, confident and talented performer. His Buddy Holly-tempered vocals for The Crickets fit perfectly. 
His Nashville-flavoured Omegas combo, singing the works of Felice & Bordleaux, offered an angled right turn into country-pop. 
His later Earl Sinks output delves into Golden American boy pop idol with added compression to his voice to accentuate the emotional delivery while his Mar-Vels performances sound like a tightly-wound spin off from Roy Orbison. 
A man of many parts is our Earl.
Mastering, considering this content is sourced from a variety of sources, many of them dubs I would venture, is pretty good. There's no aggressive mids her to trigger listening fatigue. The general sound presentation is rolled off sure but the each track is perfectly listenable. 
BUY HERE:
USA – https://amzn.to/3CidFuS 
EUROPE – https://amzn.to/3qzcFA1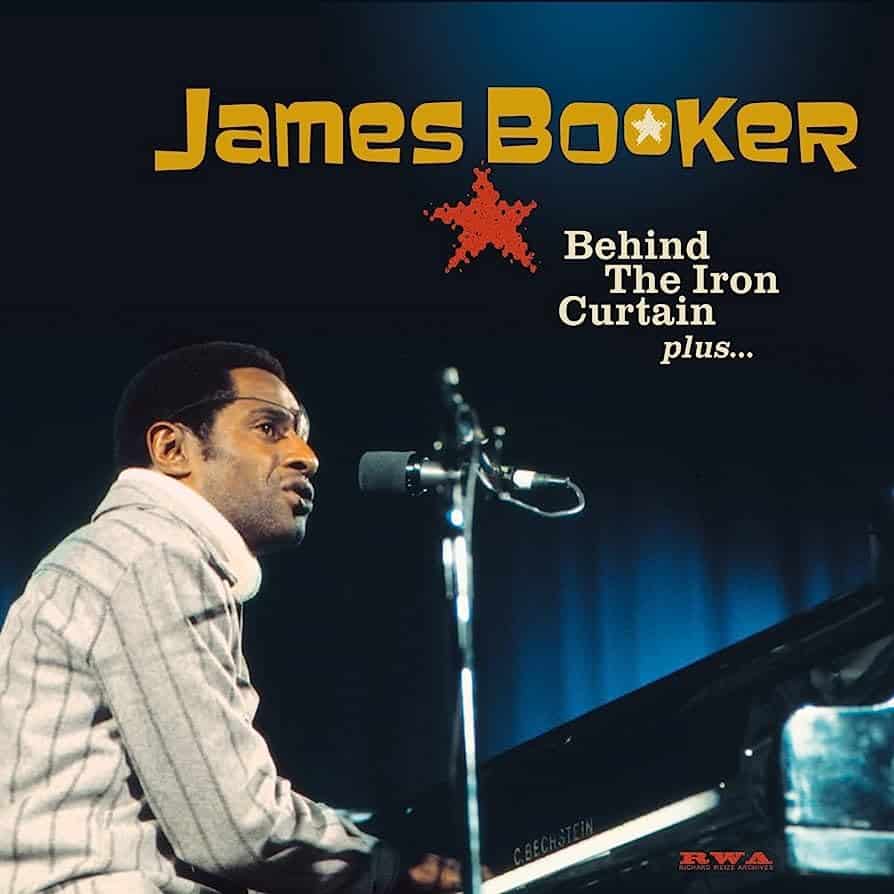 JAMES BROOKER
Title: Behind The Iron Curtain Plus…
Next is James Booker and Behind the Iron Curtain Plus… (RWA). Booker was an under-rated, largely forgotten, New Orleans-style pianist. A flamboyant R&B performer and someone who was better known in Europe than the USA. And someone who died at the age of 43 because well, the guy didn't take care of himself. This rarity features the man playing in East Germany of all places, neck deep in Soviet territory. 
This is a 5CD set of three complete shows in Leipzig, East Berlin and Lausanne in 1976 and 1977, contained in a lovely hard-back book-type cover with, actually, a book of liner notes to keep you company. Booker sings with passion and energy and yet still manages to combines the drama of deep soul with a slice of fun and whimsy. 
Mastering? Well, when recording live concerts, you're on a hiding to nothing. Generally. They are chaotic affairs, in sonic terms. The idea is to enjoy the occasion, not nit pick on sound quality. That said, RWA has done a good job here to reign in any undisciplined frequencies while doing their best to retain life in the performance. Good job all 'round. 
BUY HERE:
EUROPE – https://amzn.to/3WUARsN 
VINYL NEWS
First up is Out of the Heart of Darkness by L.A. Edwards (www.laedwards.net), a mix of country rock and folk. There's an overly-produced sheen that dumbs down the earnest side of this one that can reduce it to plodding banality.
From the Mull Historical Society comes this Scottish indie outfit's debut, Loss. Issued by Demon (www.demonmusicgroup.co.uk) the treated, plaintive, sometimes rather moany vocals of Colin MacIntyre searches for melody, mostly finds it and rings the pop bell in the process.
BUY HERE:
USA – https://amzn.to/42vdyqv 
EUROPE – https://amzn.to/45Tca3X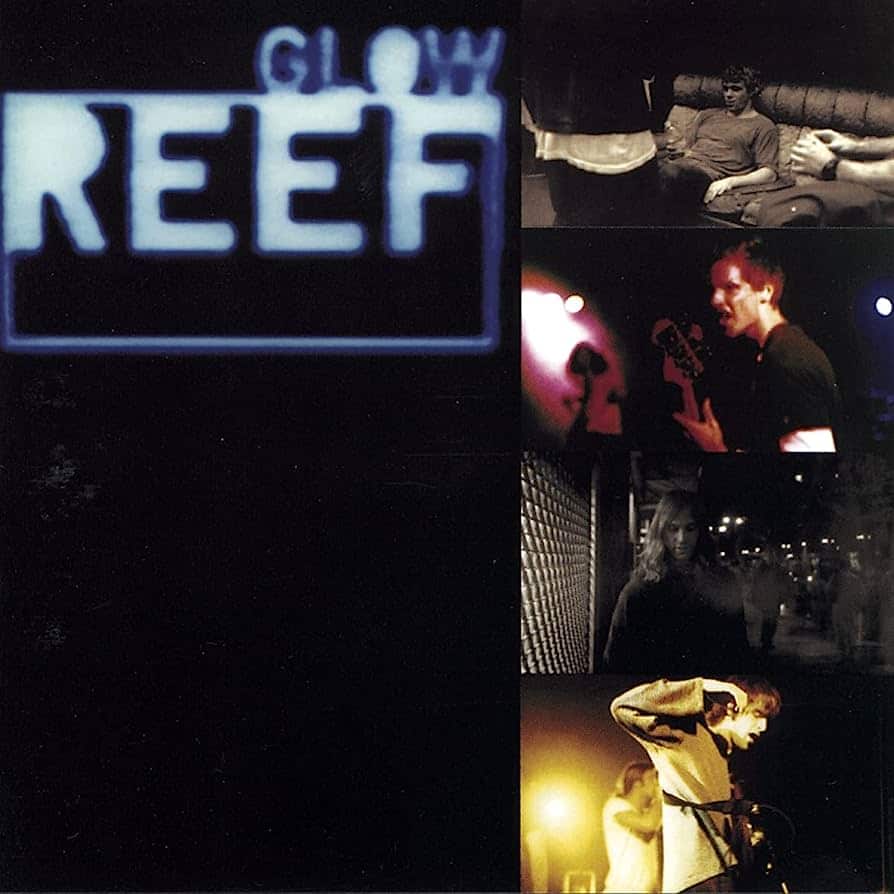 From Reef comes the reissue of 1997's Glow (Hassle; shop.hasslerecords.com), released on blue vinyl. This 25th anniversary with the hit single, Place Your Hands kicking off the tracklist. Oft seen as a Britpop band, they sounded more like a post-grunge blues rocker outfit, with an aggressive power that pushed each song through to its rousing conclusion. Not exactly ground breaking but certainly packed with passion and energy. 
BUY HERE:
USA – https://amzn.to/43vWTV8 
EUROPE – https://amzn.to/3P0nuVZ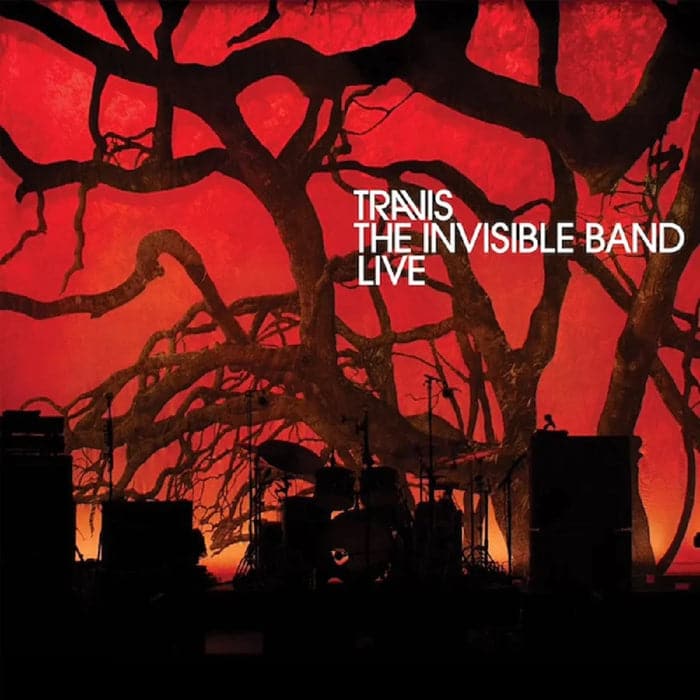 Next up is Travis' Record Store Day release, The Invisible Band Live, a Glasgow concert from May 2022. A double album gatefold that includes the tracks Sing, Flowers in the Window and Side. The problem with Travis (I feel terrible beginning a sentence like this but this seems the way of things with Travis) is that the band initially emerged as Radiohead-lite. There was a flavour of the Creepy ones but Travis were grown in a plant pot to be an inoffensive Radiohead and to then inspire Coldplay. The Travis production was more accessible. And that's the Travis issue. They have no personality of their own. 
These are the sort of songs staff at the Samaritans warble down the phone to distressed callers. 
Travis doesn't want you to be upset because, "Look, can't we just talk about it? And yes, I can feel your pain but really…if we talk openly and frankly and really spend time getting to know each other and the underlying issues then I feel that – after I put on the kettle on for a nice cup of tea…chococlate eclair? – everything will be fine." 
And this live album illustrates that sincere yet empty agenda. The music is fine. I like the band as people. The songs are decent. I hummed Sing. I really did. Honest. It's all ok. Really, very, very satisfactory. Incredibly acceptable, in fact. And then. That's it. 
BUY HERE:
USA – https://amzn.to/3N2Nnlg