The Article
ViNYL NEWS & REVIEWS: 12 JULY 2023
12th July 2023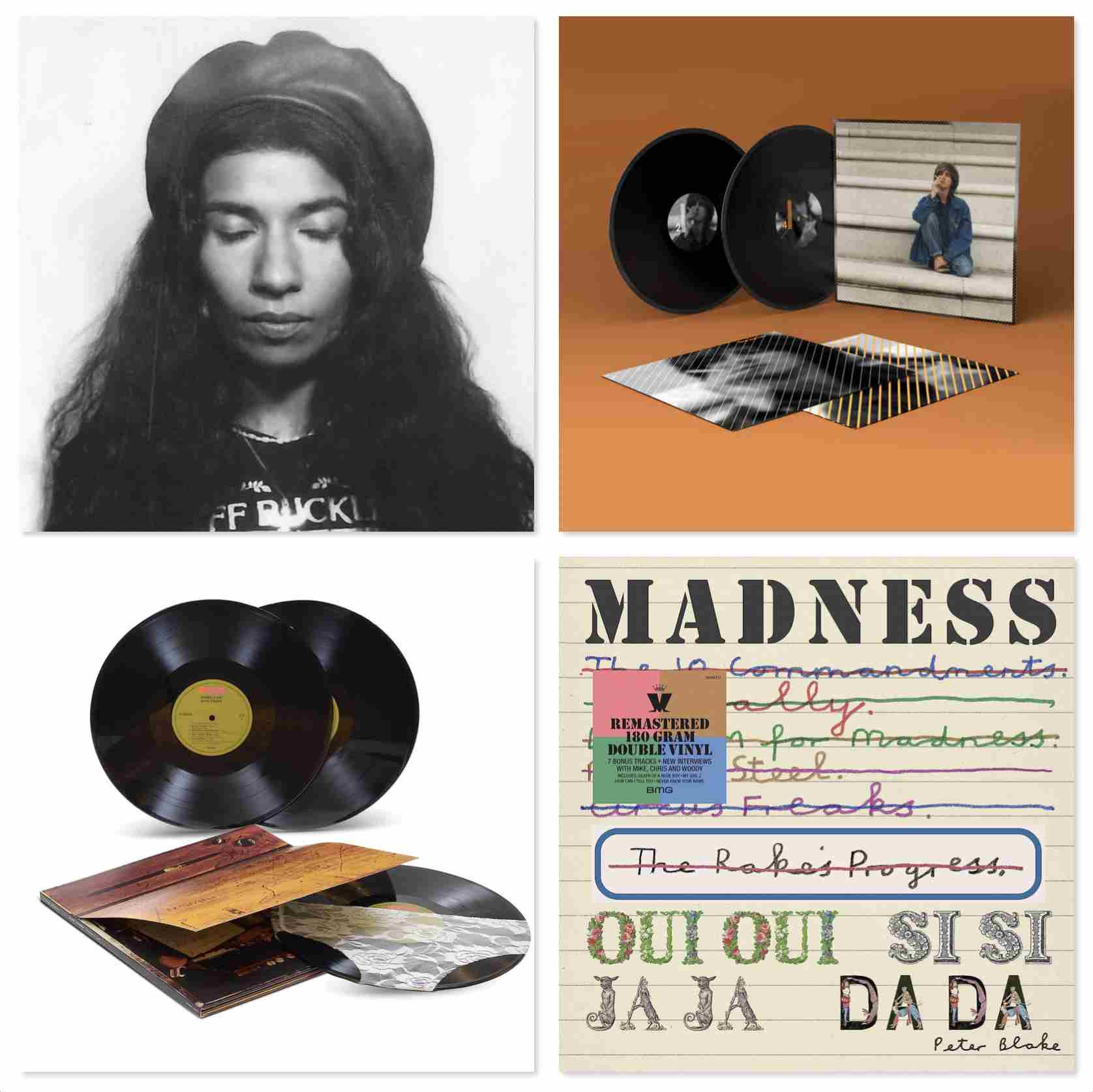 As we continue our audio review junket, I thought I'd mix the news and reviews this time around. Vinyl again for fans of the divine wax
VINYL NEWS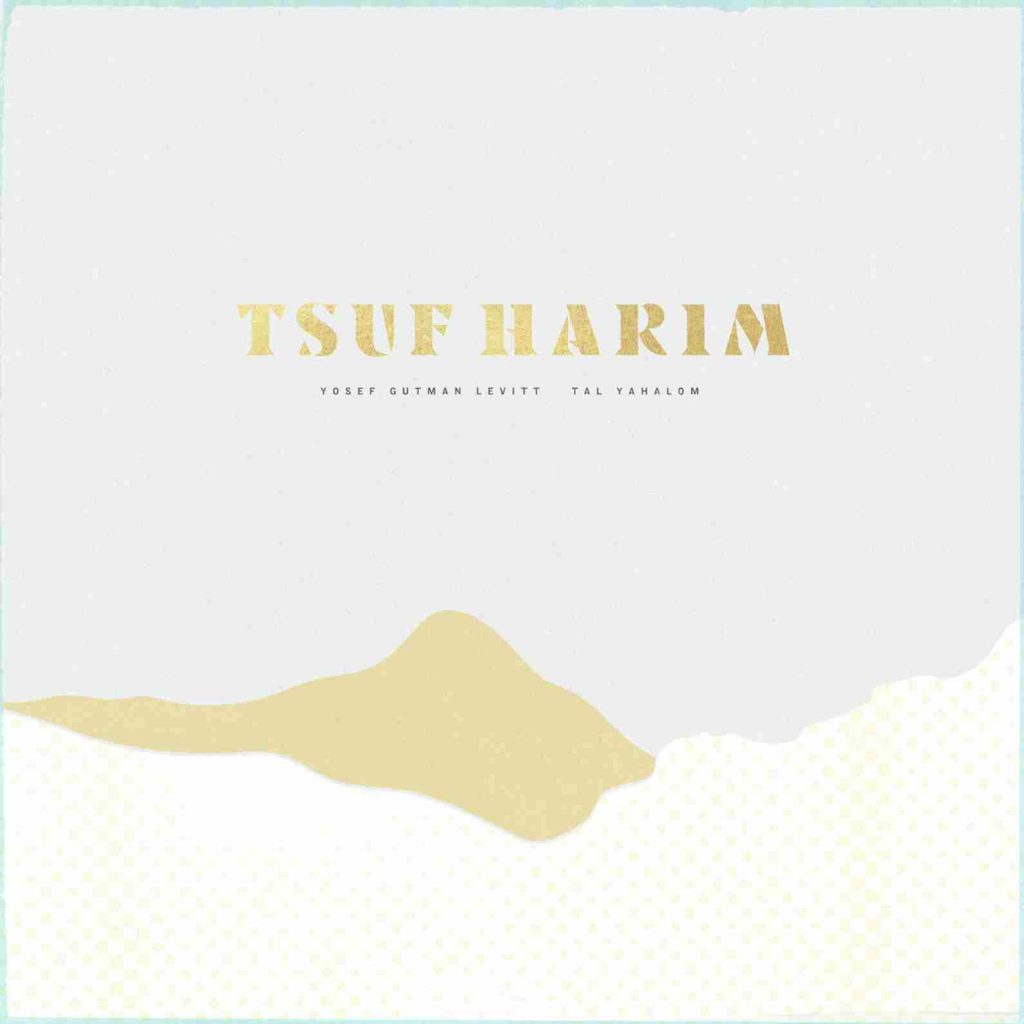 YOSEF GUTMAN LEVITT & TAN YAHALOM
Title: Tsuf Harim
Gutman is your bassist, Yaholm is on guitar and it's their second album outing. But it's my first. This is, above all else, a gentle vinyl instrumental album. It's a Sunday album. It soothes as it flows. The tracks select a certain stillness, melancholia perhaps, introspection and simplicity. If you like laid-back guitar picking, check this out. Check out the Bandcamp site if you'd like to buy this one (https://yosefgutman.bandcamp.com/album/tsuf-harim-2).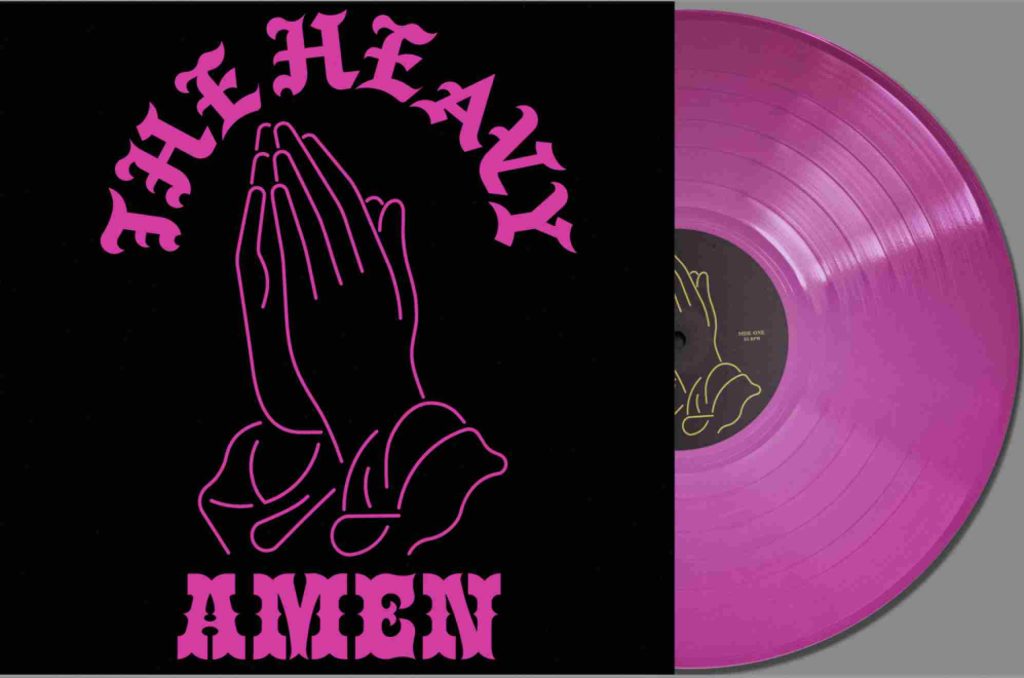 THE HEAVY
Title: Amen
Label: Bad Son
Well, this is intriguing because of the genre mix. We have a primitive rock base but there's soul and funk in there. Melody is not a shy beast, either. Hooks? You got 'em. After making their mark in the 2010s – the Tens? – this is the group's sixth album.  
BUY HERE:
USA – https://amzn.to/46Mk2Vu
EUROPE – https://amzn.to/43qYtXo 
ANDREW PREVIN AND HIS PALS SHELLY MANNE & RED MITCHELL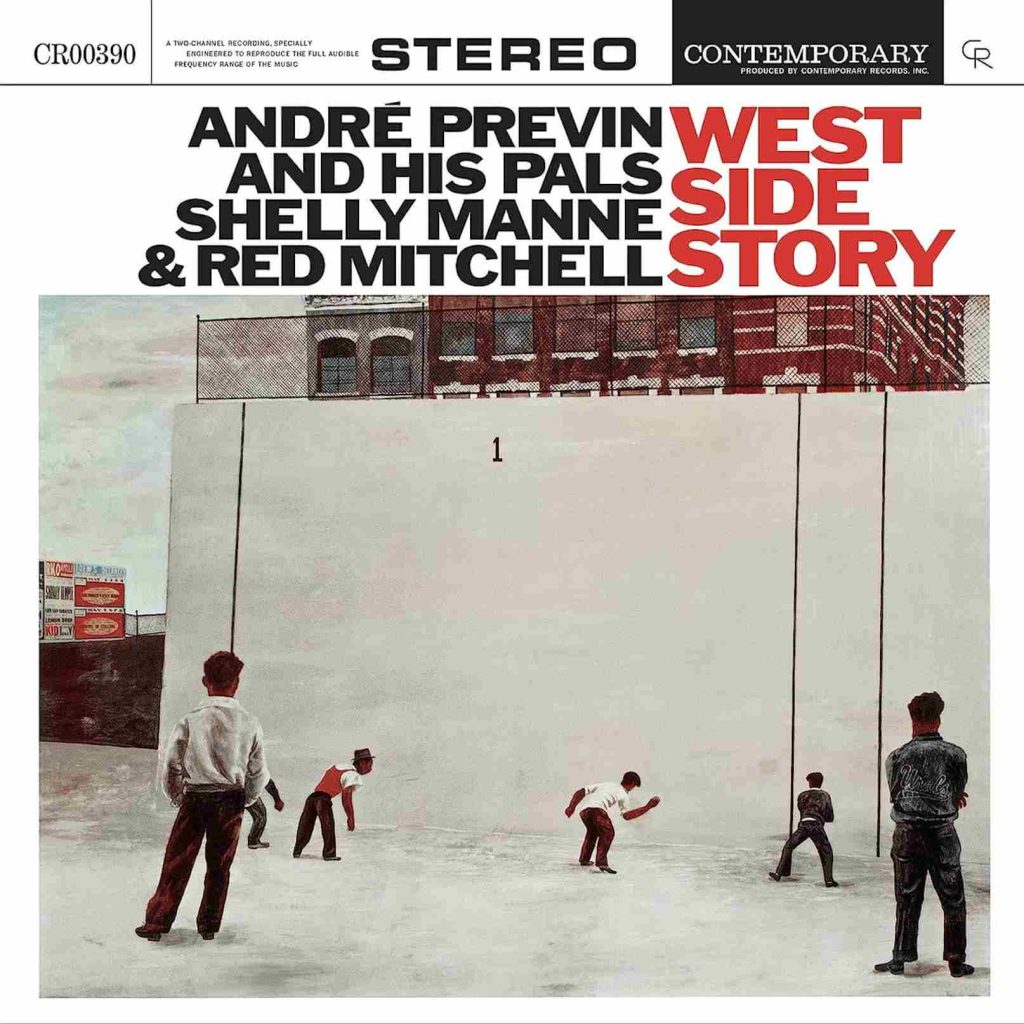 Title: West Side Story
Label: Craft 
A fascinating reissue from Mr Preview (as Eric Morecambe insisted on calling him) and originally released on the Contemporary label in 1960, this one has been mastered by Bernie Grundman. This LP marked one of a series of show-based soundtracks from Previn. The direction honours the original but adds swing.
BUY HERE:
USA – https://amzn.to/44KsVwV
EUROPE – https://amzn.to/3Oay77G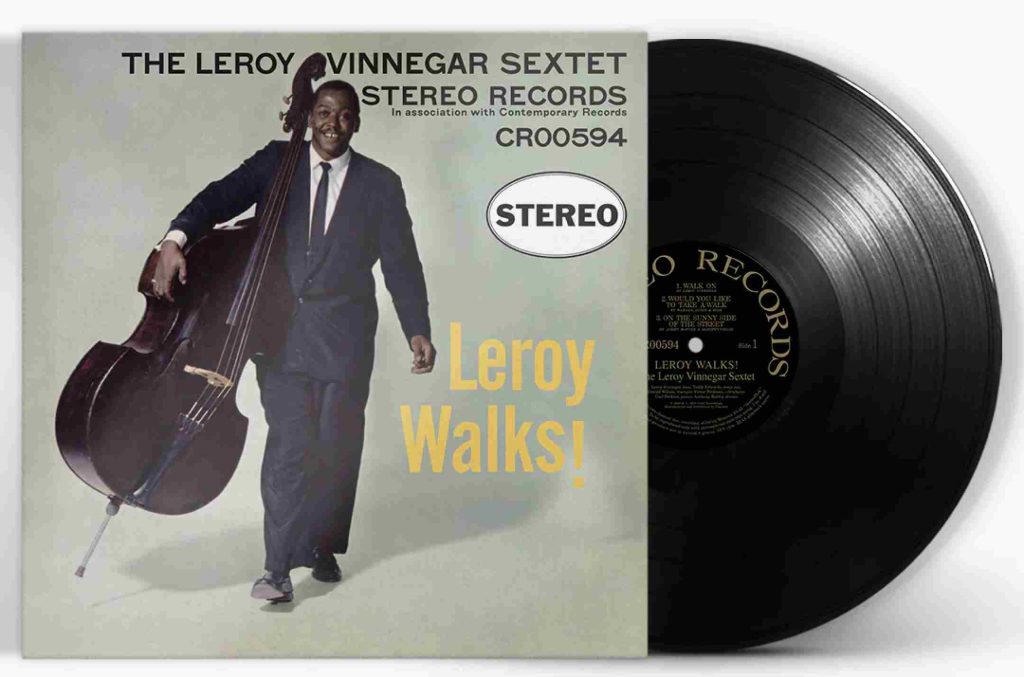 Title: Leroy Walks
Label: Craft
Another Contemporary original from 1958, including Tony Bailey, Teddy Edwards, Victor Feldman, Gerald Wilson and Carl Perkins. Plus the bassist himself, of course. Vinnegar was famous for his walking bass style (hence the title and the image) and, in fact, made a famous appearance with Andrew Previn on that man's My Fair Lady release. This is a solid jazz outing.
BUY HERE:
USA – https://amzn.to/44oMvPA
EUROPE – https://amzn.to/44dd0Y1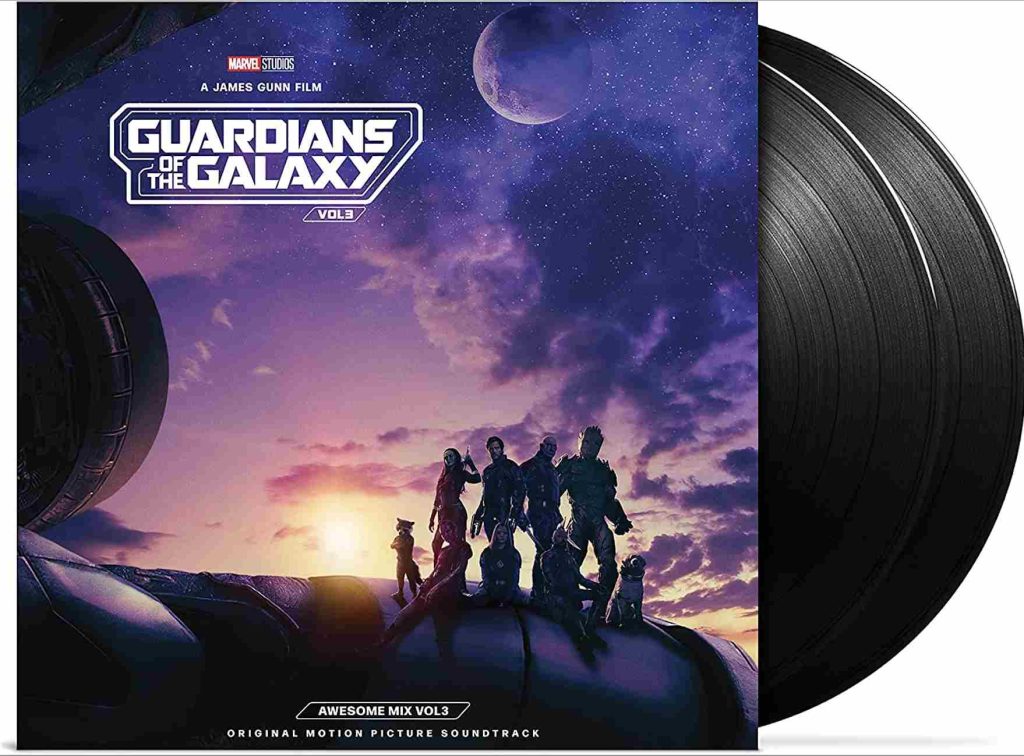 GUARDIANS OF THE GALAXY VOLUME 3
Title: Various
Label: Marvel Music/HollyWood
A double album release set within a gatefold sleeve, this is a various artists-kinda soundtrack so there are stars a-plenty here including Radiohead, Heart, Bruce Springsteen, Faith No More, Earth, Wind & Fire, Rainbow and a whole lot more.  
BUY HERE:
USA – https://amzn.to/46HQ44S
EUROPE – https://amzn.to/3XOXMWP 
VINYL REVIEWS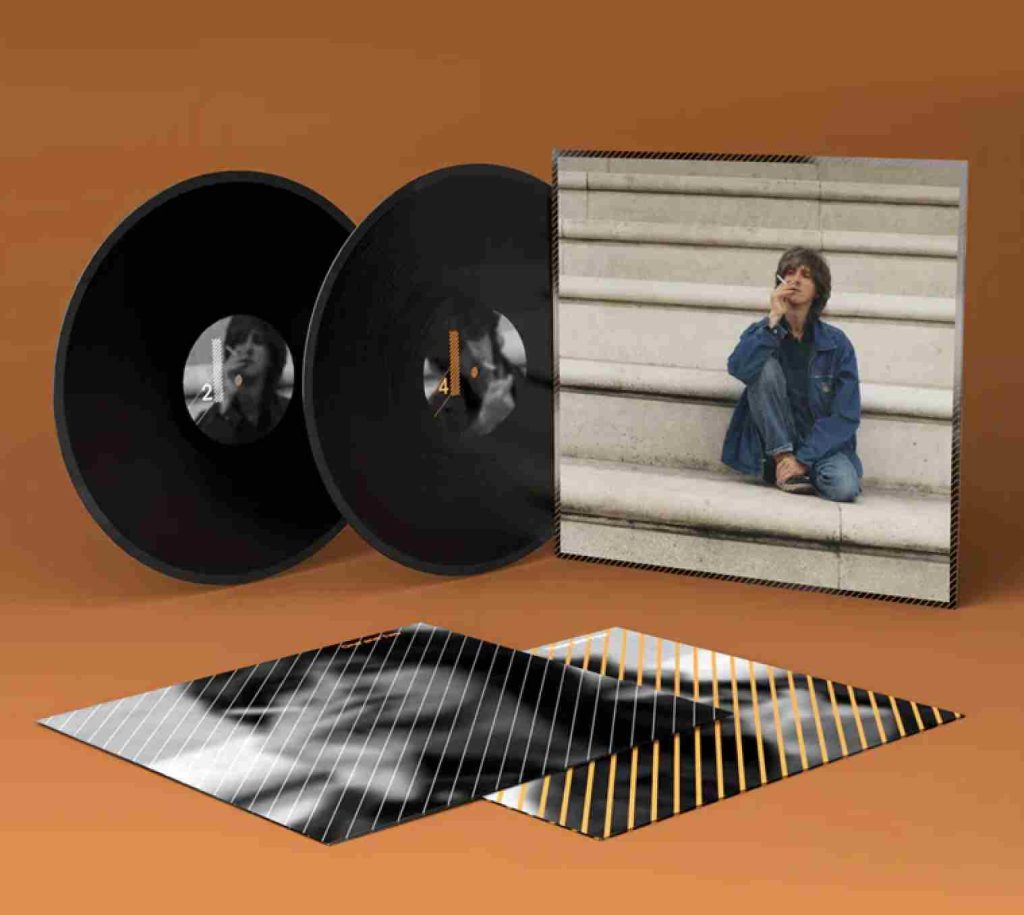 THE DURUTTI COLUMN
Title: Time was Gigantic…When We Were Kids
Label: London
Ahhh, Vini Reilly. Guitar genius. There's John Fahey. There's Leo Kottke. Then there's Vini. A guy who looks like he can be scattered to the four winds if hit by an unlucky gust of wind. A chap who seems to be so deep in thought, he needs a Kallax shelving unit to keep his excess musings.  
This 1998 album release is the first time that this LP has appeared on vinyl and it does so with the welcome addition of the odd vocal from Reilly and more from Eley Rudge. Rudge's vocal notations fit the theme easily and without effort.
This is a stunner of an album. Reilly's hands fly over his fretboard – and he really must be using a dozen and a half to produce these sounds – but there's a real uplifting arrangement here too. Percussion? Yes, there is some but it's relatively sparse and simple. 
Mastering on this one? Very nice indeed. There may be a hint of compressive edge at the tip of the upper mids but that might be more to do with the original digital recording and the fact it was aimed at CD/digital. My wild guess. Even so, I still like it a lot. Ignore me. I'm just being ultra picky. The quality remains excellent, the dynamics from the guitar and how they interact with the occasional vocals are quite beautiful.  
Spread over two discs within a single sleeve, this vinyl release also include five bonus tracks. This is music to bathe in, to then let the day drift. 
BUY HERE:
USA – https://amzn.to/3D69SBt 
EUROPE – https://amzn.to/3D6WT2b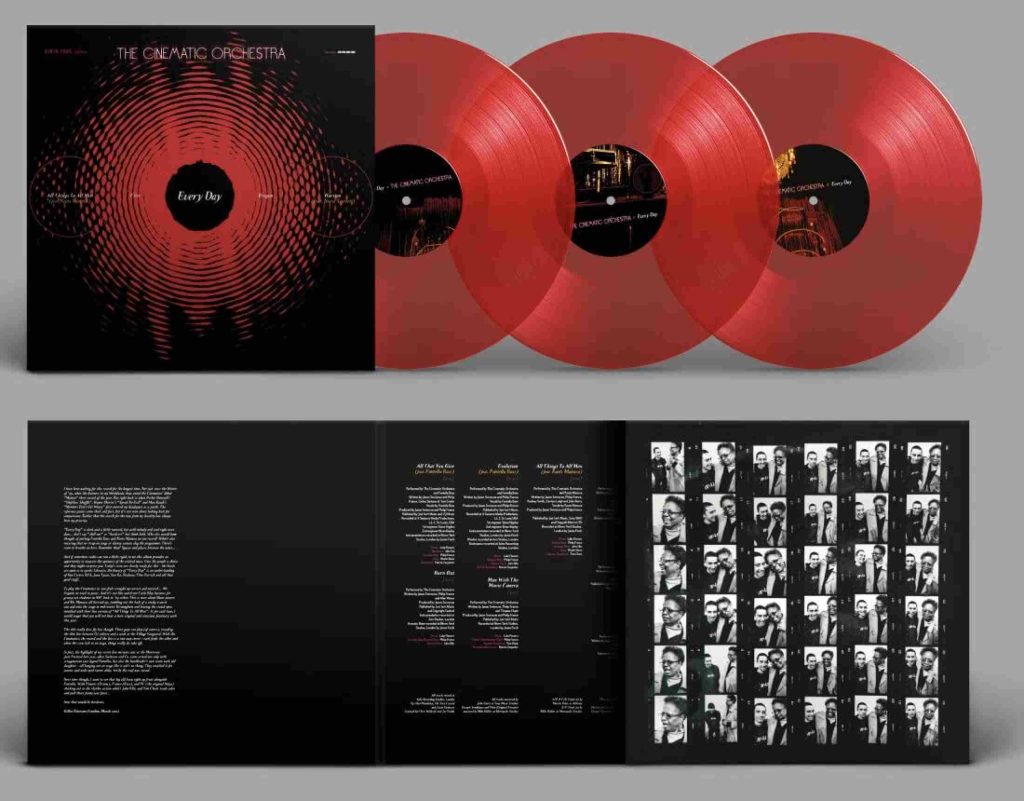 THE CINEMATIC ORCHESTRA
Title: Every Day
Label: Ninja Tune
A reissue of the 2002 original, this gatefold holds three discs pressed on transparent red vinyl. Sporting a jazz-infused, electronica-based, easy-paced vibe that dwells on the lazy bass to a greater extent plus vocals from Fontella Bass and Roots Manuva. To me, this is classic Cinematic Orchestra. The collective hasn't aways delivered, in my eyes (and ears). Too often it has let me down and I've felt frustrated at the fuzzy ambition of some of their more diverse excursions but this? This was the real thing. This is what Cinematic Orchestra was capable of – it is a divine thing.
Mastering? This job has also been well implemented. I'm especially happy with the bass on this one. Strong, deep, impressively implemented, it acts as a driving force throughout. The soundstage varies a lot. The mix has definitely been manipulated for creative purposes as some tracks are narrow keeping the presentation compact and focused within the stereo image. At other times, the music broadens out which provides an emotional release.
BUY HERE:
USA – https://amzn.to/3rohaxK 
EUROPE –https://amzn.to/3PNddNj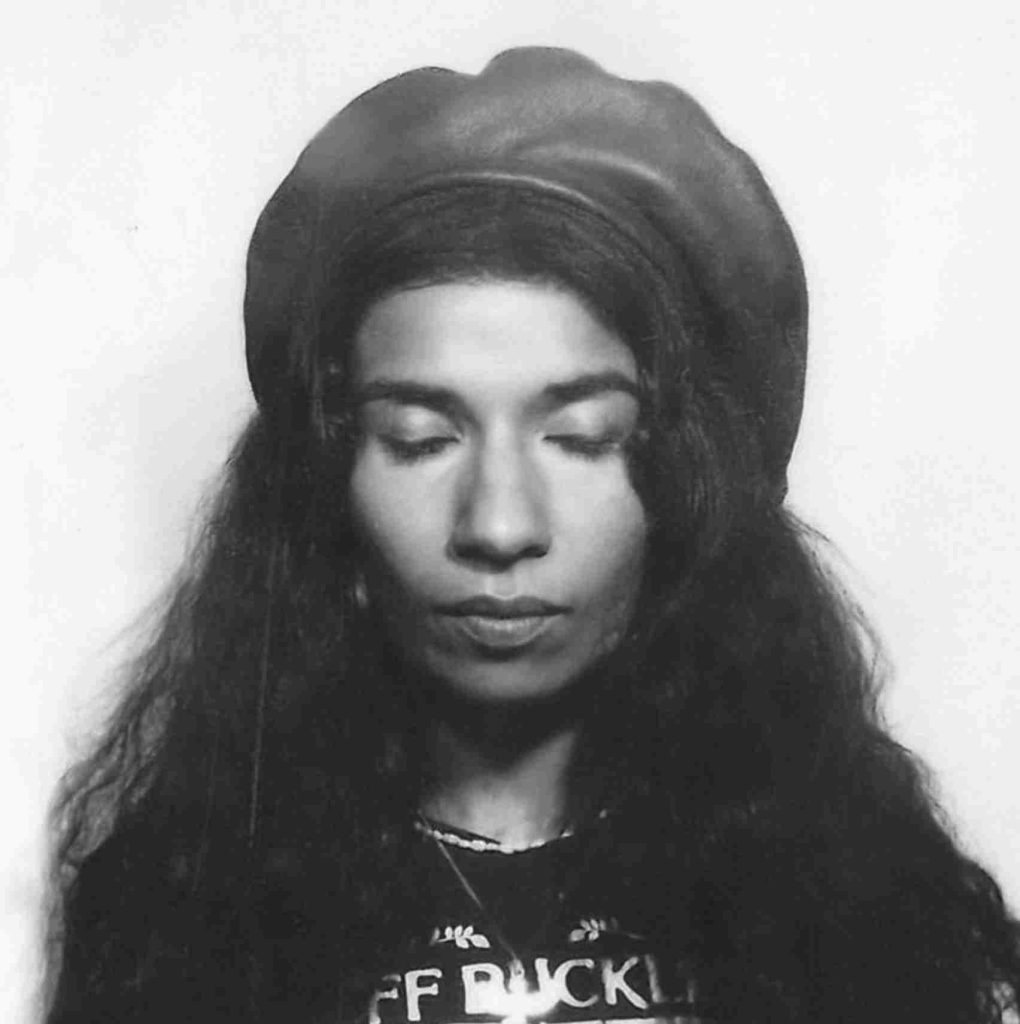 NABIHAH IQBAL
Title: Dreamer
Label: Ninja Tune
So it's on Ninja but if you had told me that this was an 80s release from 4AD then I would have nodded and not be surprised. There's a Dead Can Dance thing going on here. Perhaps? And yes, it's dreamy stuff. There's also a mid-90s spiritual electronica vibe too. Back then, spiritual contemplation and investigation was rife. This album touches on that too. So if you're nostalgic for those times? Go get it. 
The mastering offers a nicely layered and structured soundstage. I originally thought that the soundstage was narrow until, after a moment, the extremes of the soundstage sprang to life (see the comments on the Cinematic Orchestra piece above – this maybe the in-house trick from Ninja's favourite mixing engineer, then), then the 3D effect deepened around the stereo image.  Nicely balanced, this is a fine master. 
The LP mixes guitars and synths and drowns them in reverb while Iqbal blankets the lot with vocal tones (there are actual occasional lyrics here and there, though). It's beautiful stuff. 
BUY HERE:
USA – https://amzn.to/3PRteS9 
EUROPE – https://amzn.to/3PRteS9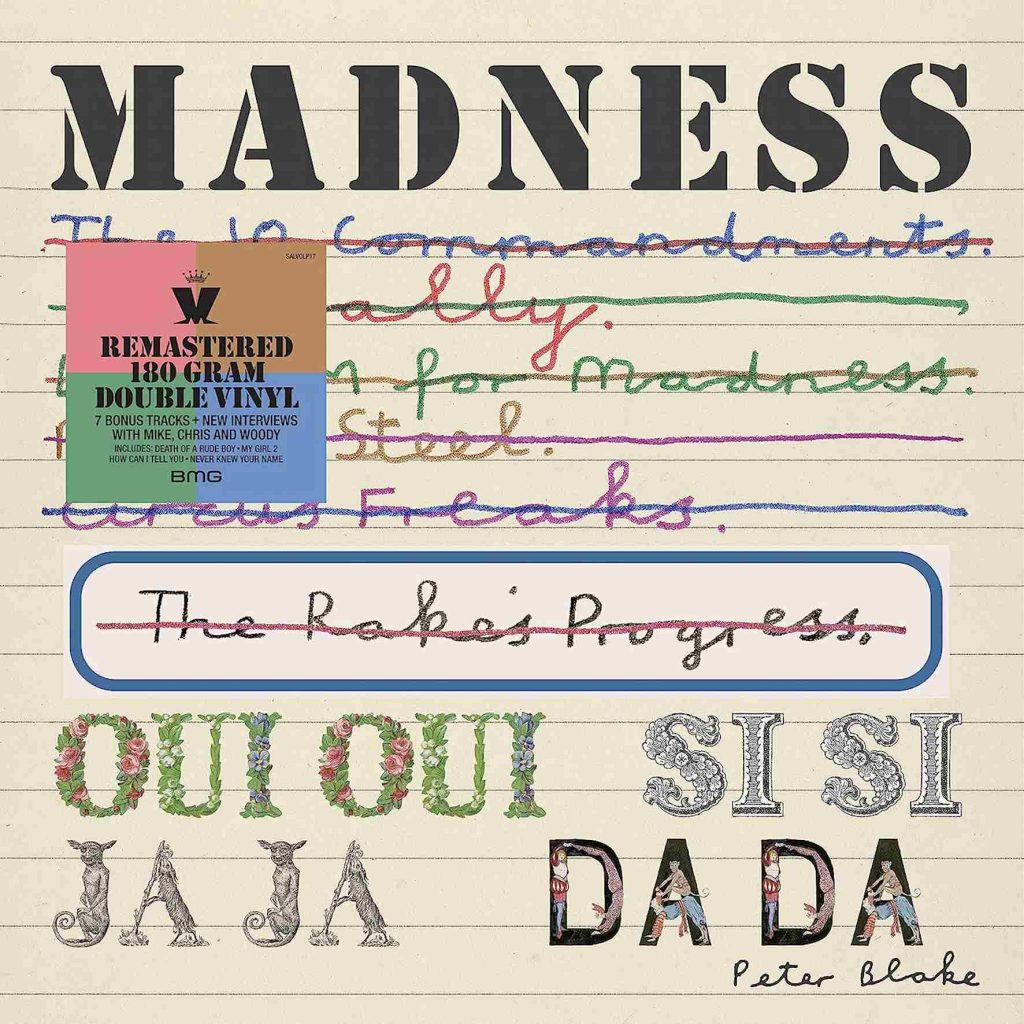 MADNESS
Title: Oui Oui Si Si Ja Ja Da Da
Label: BMG
The problem I have with this LP is that someone thought the album title was a good idea. Yes, I know it's a song title too but, well. Fortunately, the song content is of a higher standard following, as it did, the so-called comeback LP from 2009 The Liberty of Norton Folgate.
Actually, speaking of the title song, I thought it was a cover to begin with. It has a real 60s feeling to it. In fact, the looking-back ethic runs like a thread throughout this LP. The second track, Never Knew Your Name, reminds me of older Madness songs. The track La Luna does too. And so on. There's a real reflective quality on this one but there's also plenty of energy and joy here. 
I've got nothing but good things to say about the mastering on this one. You get a nNicely organised soundstage and a neutral presentation. Lots of midrange detail, disciplined frequencies offer no nasties and don't threaten listening fatigue. Applause all 'round, methinks.
The lyrics are nice too. The group sound like they are playing with a smile on their faces. I like that. It's as it should be.  
BUY HERE:
USA – https://amzn.to/46LIgz9 
EUROPE – https://amzn.to/3O4m4J3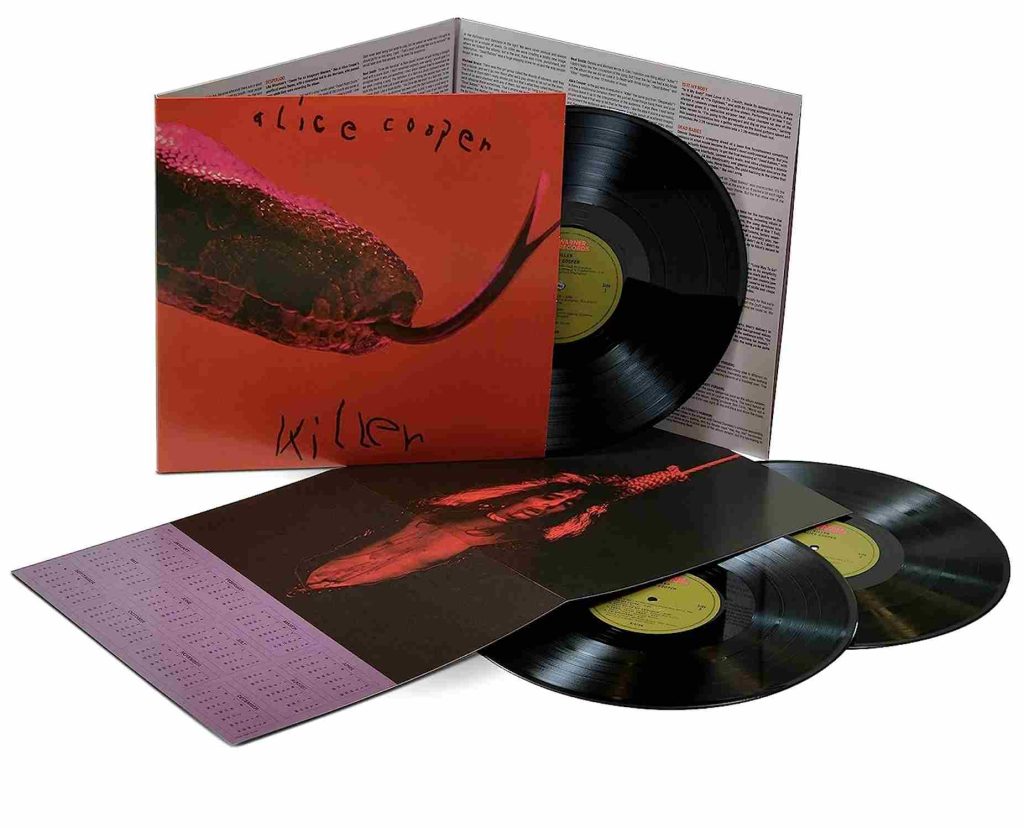 ALICE COOPER
Titles: Killer/School's Out
Label: Rhino
Two chunky vinyl releases from Alice and both set within multi-fold out gatefolds sees both albums remastered and then packed with extra goodies. So both original albums turn into 3LP sets. 
For Killer that means adding a 10-track live album, the 1972 Pop Festival at Mar Y Sol, Puerto Rico and adding three alternative album tracks: You Drive Me Nervous, Under My Wheels and Dead Babies.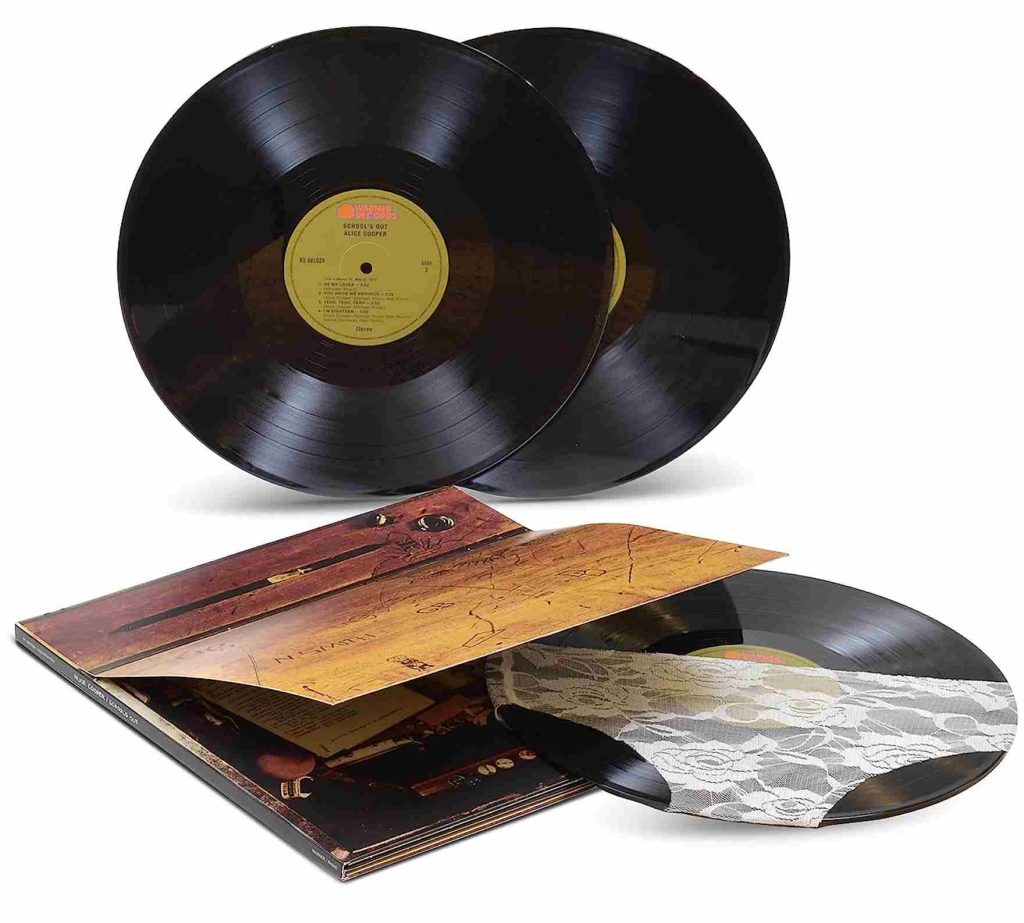 The same pattern can be found on School's Out. In this case the 10-track live show is a 1972 show in Miami. Again, we have extras in the form of the single version of the title track and Gutter Cat plus alternative versions of Alma Mater and an early take for Elected, which would appear on the album following this pair, Billion Dollar Babies. Oh and there's panties too. Of course there is.
I like what the label is doing here in terms of bonus content. Why? Well, I half expect live concerts to appear as digital bootlegs or, at a push, in a CD set but it is relatively rare to see concerts as part of a vinyl package. It's rarer still to see concerts released in their own. Most labels just can't justify the outlay for a vinyl pressing. To have the band in their prime, doing their thing live, in the same year as these studio album releases is a great service for the fans.
Mastering? Oh, how this music sounds of its time – and that's a good thing. The mastering has a sepia, 70s rock feel. Bass is plummy and rounded with slightly rounded-off mids and a warming presentation. But detail is still there, especially around the stereo image. They is none of that modern-day expansive, incisive, spacious airy midrange and treble performance here. This one sounds like 1972. Because it is.
BUY HERE:
KILLER
USA – https://amzn.to/3PR58ao 
EUROPE – https://amzn.to/3pz8Evq 
SCHOOL'S OUT
USA – https://amzn.to/3XIftr3 
EUROPE – https://amzn.to/3XITDUh