The Article
CD REVIEW ROUND-UP PT.14
30th October 2020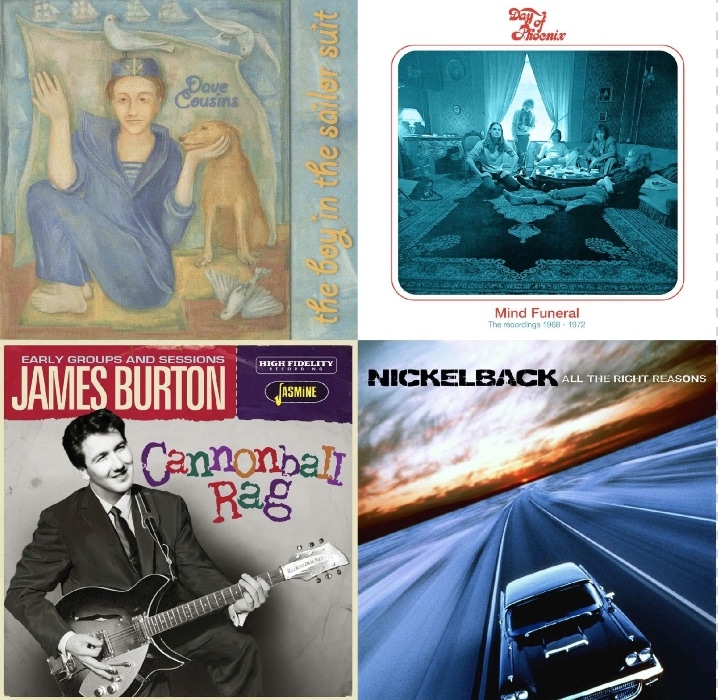 Who needs a neat and tidy Top 5 or a Top 10 CD review list when you can pick a random number out of thin air like…14? (Actually, it's all to do with the alignment of the planets but I can't talk about it. It's way too heavy)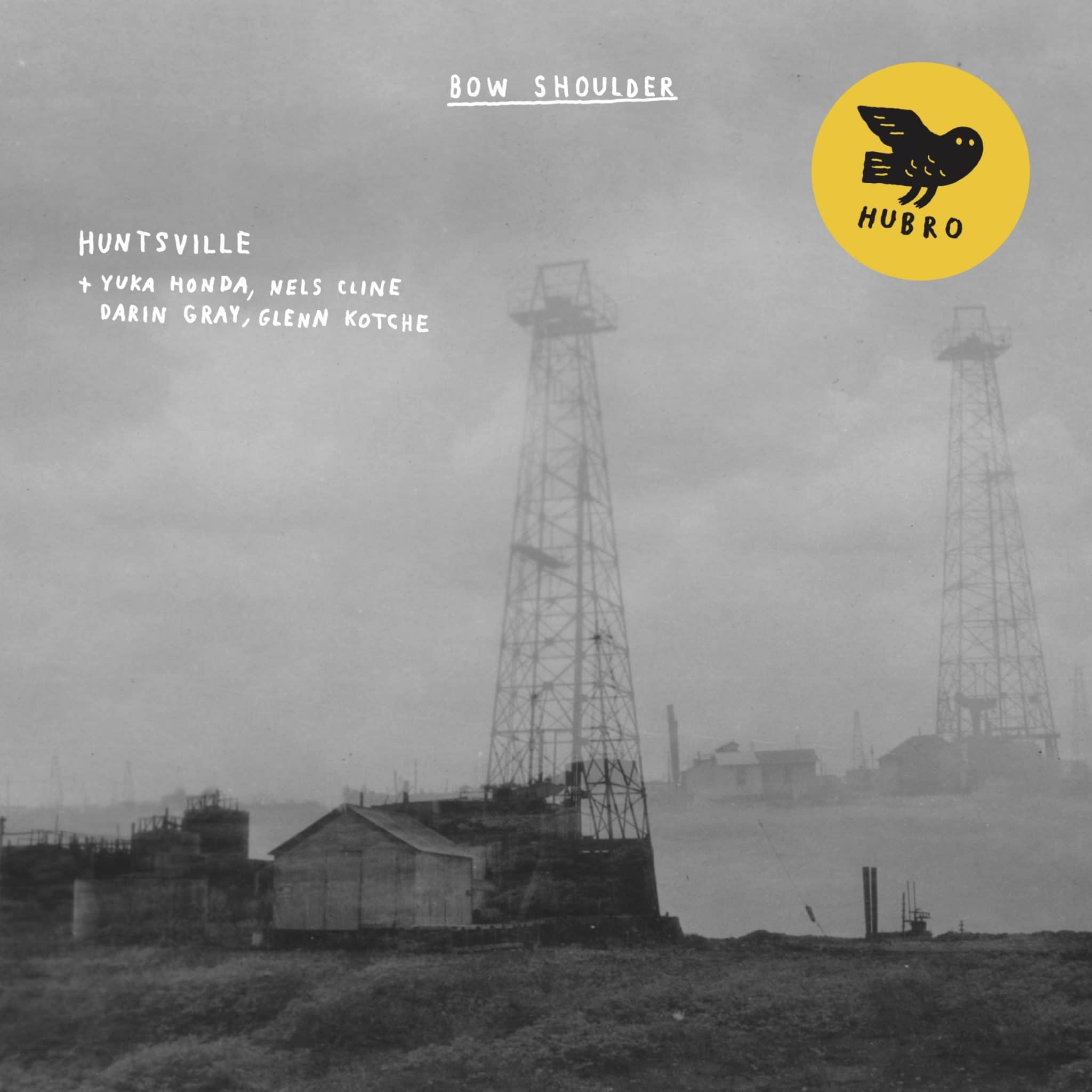 HUNTSVILLE
Title: Bow Shoulder
Label: Hubro
Apparently 10 years in the making – or 10 years awaiting release, at any rate – this one was created in the Loft in Chicago.
This experimental rock CD outing is full of fascinating improv, well it sounds like improv, and the examination of textures, and lots of "if we do this…and then add that bit…and wiggle this over here a lot…then let's see what happens" which varies the tempo, keeps the music generally in a low key band and keeps the ear searching for oddities, brief melodic excerpts and meditative drift.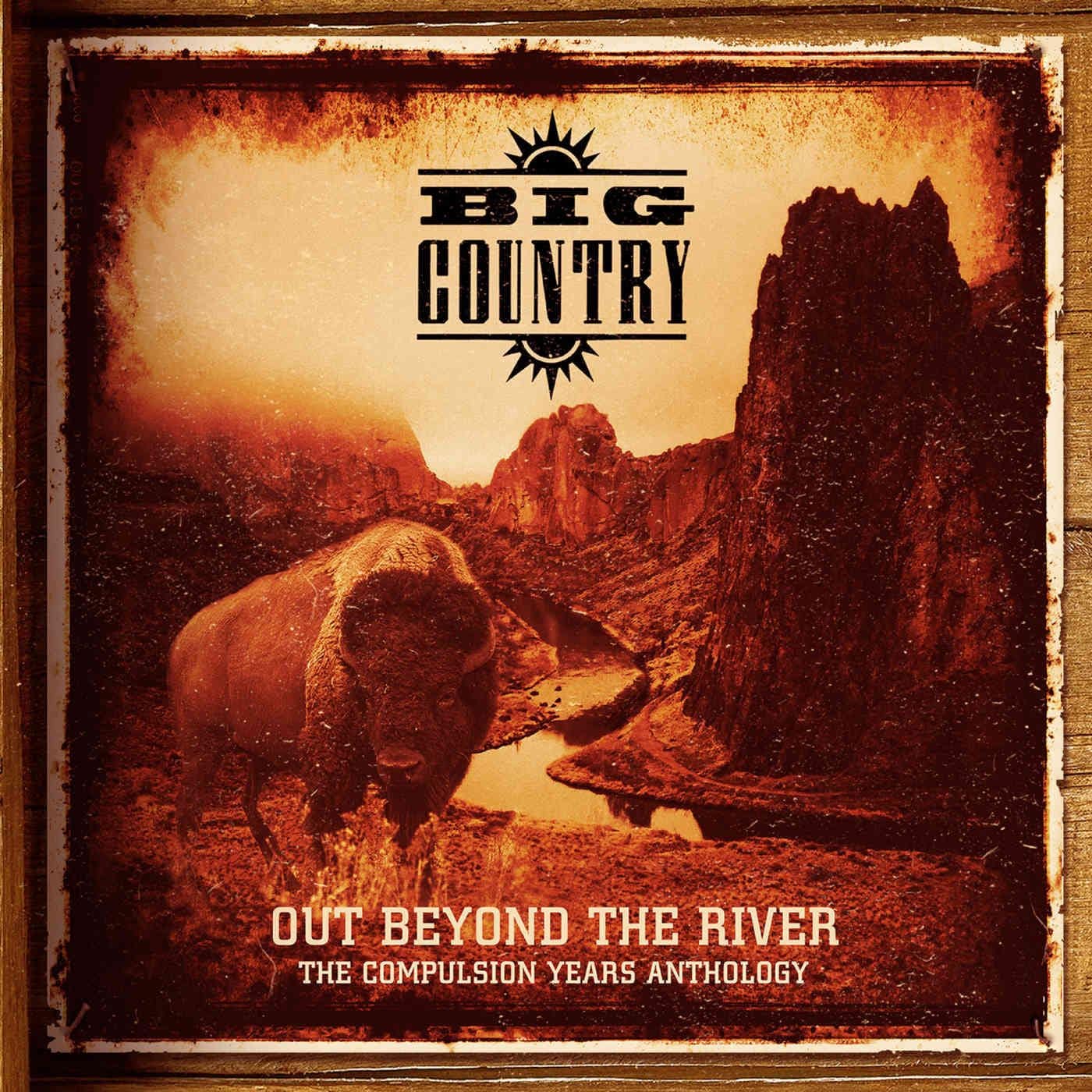 BIG COUNTRY
Title: Out Beyond the River
Label: Cherry Red
After the band's second LP, Steeltown (1984), Big Country's popularity was on a downward curve. This album, released in 1993, was a concerted attempt to reverse the band's fortunes.
Subtitled, The Compulsion Years Anthology, this newly remastered six disc (five CDs and a DVD) box set was the physical aftermath of the band moving with a new imprint set up by Chris Briggs (the man who had originally signed them 10 years earlier). Compulsion Records was Briggs' baby and the recordings here slot between 1993 and 1994 while centring on the LP, The Buffalo Skinners.
You'll also find a double live CD album Without The Aid Of A Safety Net, recorded at Barrowlands Ballroom in Glasgow on 29 December 1993, B-Sides, US radio mixes, demos plus DVD highlights from the Glasgow Barrowlands concert and promo videos for the singles Ships and Alone.
It's a collection that is warranted, I feel. This album was a worthy 'back to basics' approach. For example, gone were the gimmicky bagpipe washes to be replaced with a more earnest and direct delivery.
Nicely mastered, if you have any interest in Big Country, don't let this one pass you by.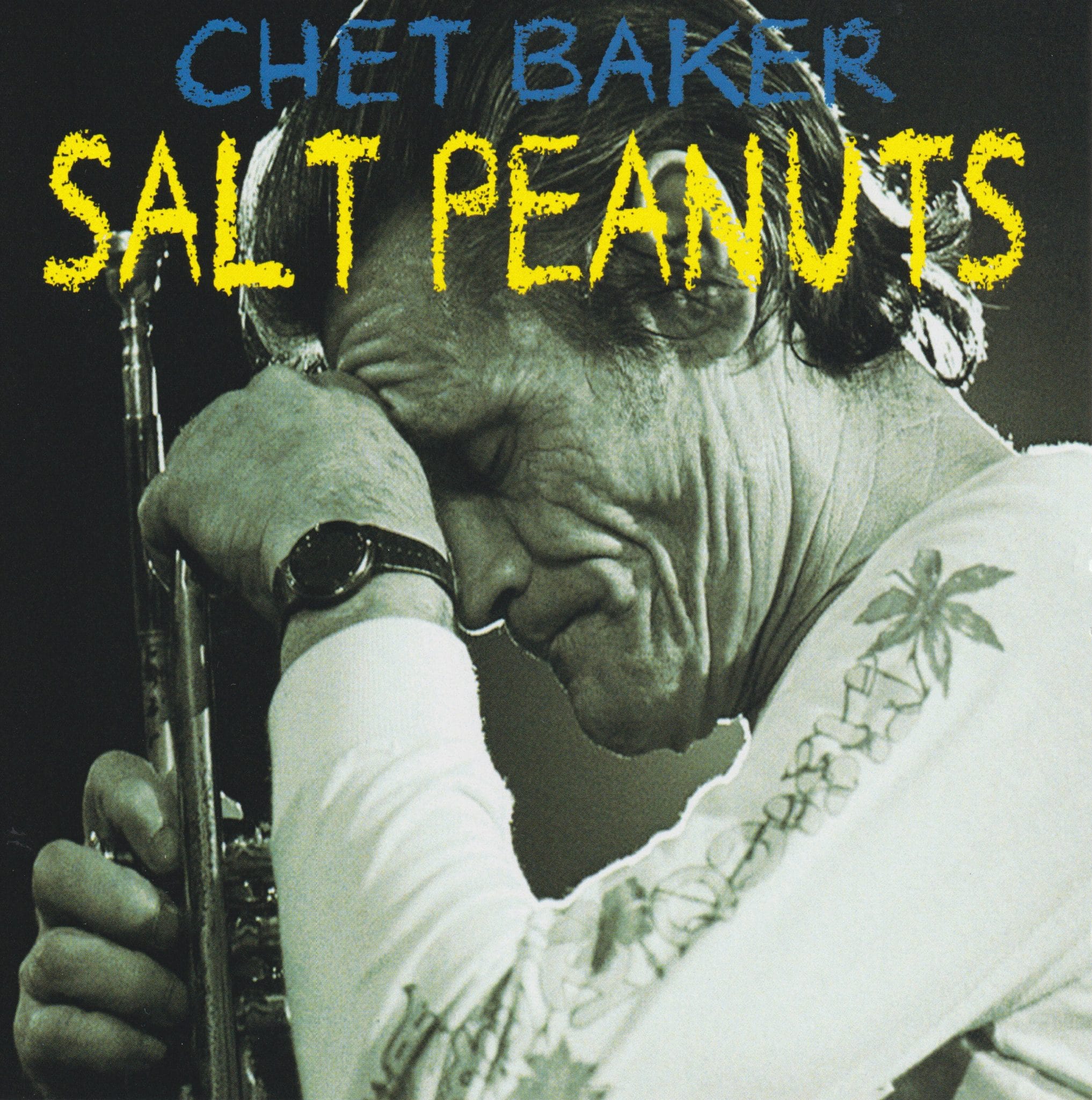 CHET BAKER
Title: Salt Peanuts
Label: Sleepy Night
Also featuring Bob Mover (Sax), Rocky Knauer (Bass), Burkhard Ruckert (Drums), Jon Eardley (Flugelhorn) and Dennis Luxion (Piano), this live recording from 1981 was part of a Baker European tour. Specifically, it emanates from The Salt Peanuts club, Cologne, Germany on 23 and 24 May.
In seven years hence, Baker – a long time heroin and cocaine addict – would be dead and you can hear the fractures in his vocal on the track, My Ideal but there's also plenty to like on this former bootleg. Despite the midrange compression, Baker's Miles-esque trumpet is relatively smooth, the tempo is easy and he is supported well by his band.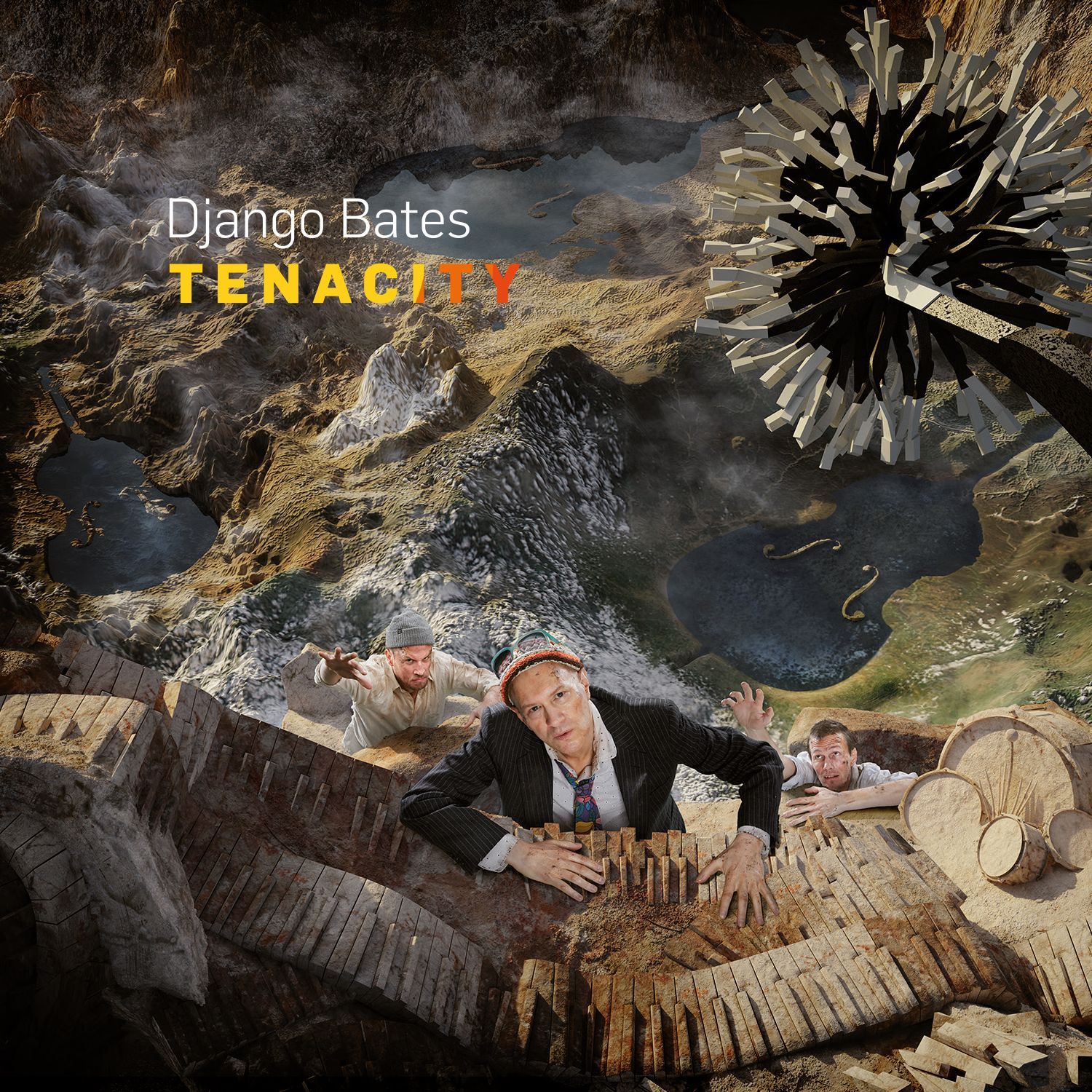 DJANGO BATES
Title: Tenacity
Label: Lost Marble
Supported by Petter Bates (Piano, Vox), Peter Bruun (Drums, Vox) and the massed ranks of the Sweden's Norrbotten Big Band, this CD jazz outing is in a hurry. Partly because it seemingly has a lot to say in a short time and partly because it takes a bunch of Charlie Parker bebop originals and does a Bates number on them, adding twists and turns that reflect both sparkle and pizazz, packing in discordant melodies here and big-band infused splash there. Breathless yet invigorating.
THEM
Title: Return to Hemmersmoor
Label: SPV
Oh what larks. We're treated to a mini radio-type dramatisation first up. Very Hammer House of Horror. Very goth. Then its straight into a bit of delicate thrash with Zappa-esque backing vocals adding a high-pitched sheet of sonic wallpaper. 
This third part of the group's horror/fantasy trilogy is great fun indeed. Oh and this is a story indeed. This band has a lot to say with lyrics that need a toilet roll's length of paper to contain it all. The included CD booklet struggles to hold the wordage.
Musically, the band do a great job. Melodic lead vocals, in between the hellish grunts, energetic playing and vocal harmonies that only add to the theatre. If you're partial to hellhounds, slaughters and 'battle blood', look no further!
THE CATS AND THE FIDDLE
Title: That's On, Jack, That's On
Label: Jasmine
This 2CD set packs in Selected Singles 1939-1950. Inspired by The Mills Brothers and active for around a dozen years or so in total, this vocal harmony outfit were highly talented, produced a professional and slick suite of tracks and – puzzlingly – never charted. Not once. Why this is so, befuddles me. Especially as this group were wholly self-contained. Unlike other groups of their ilk, this group played all of their own instruments and never needed accompaniment, producing a full and tight sound.
There are 53 gems in this CD package and its choice jazz vocals all the way. Jasmine has produced an admirable master of the lot. 
This band got away first time around, don't let that happen again.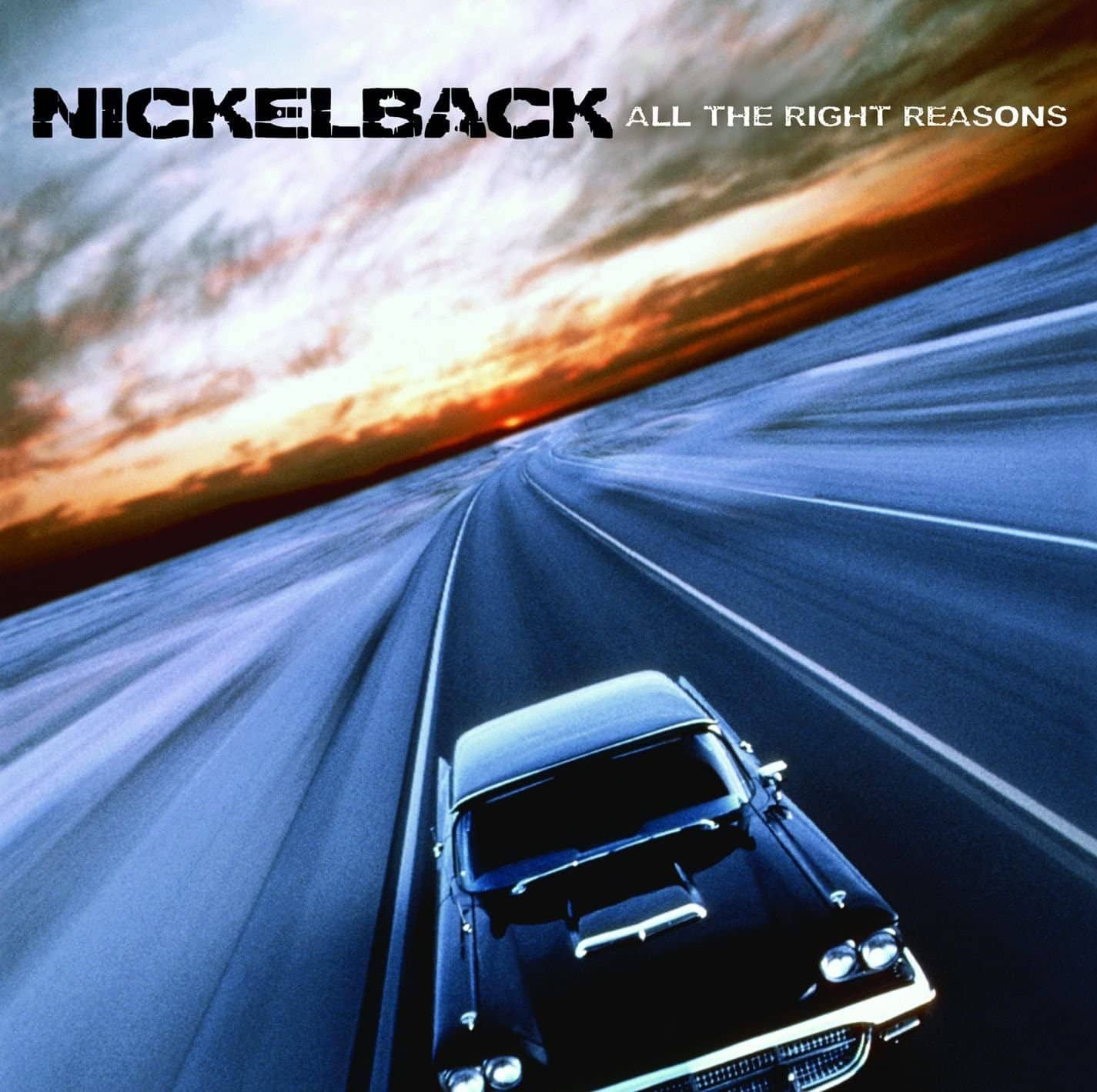 NICKLEBACK
Title: All the Right Reasons
Label: Rhino
A 15th anniversary expanded edition of this heavy rock (as opposed to grunge) album offers two CDs that packs in the original album but you also receive a series of acoustic ditties plus B-sides. 
You'll also find a jolly energetic 2006 live show from the Sturgis Bike Rally at the Buffalo Chip Campground in South Dakota.
That live show blends the band and the audience quite well. The latter doesn't dominate but you know its there while the band's performance, like many other live concerts, might lack a true audiophile presentation but there's plenty of passion and adrenaline on offer and that's part of the reason for such shows, to give you a slice of a moment in time.
As for the 2005 studio original? It was a hit across the world and spawned a series of well received singles including Photograph, Rockstar, Savin' Me and Far Away. That original album offers plenty of variety without being innovative or offering anything startling in terms of creativity but fans will appreciate the cuddly familiarity.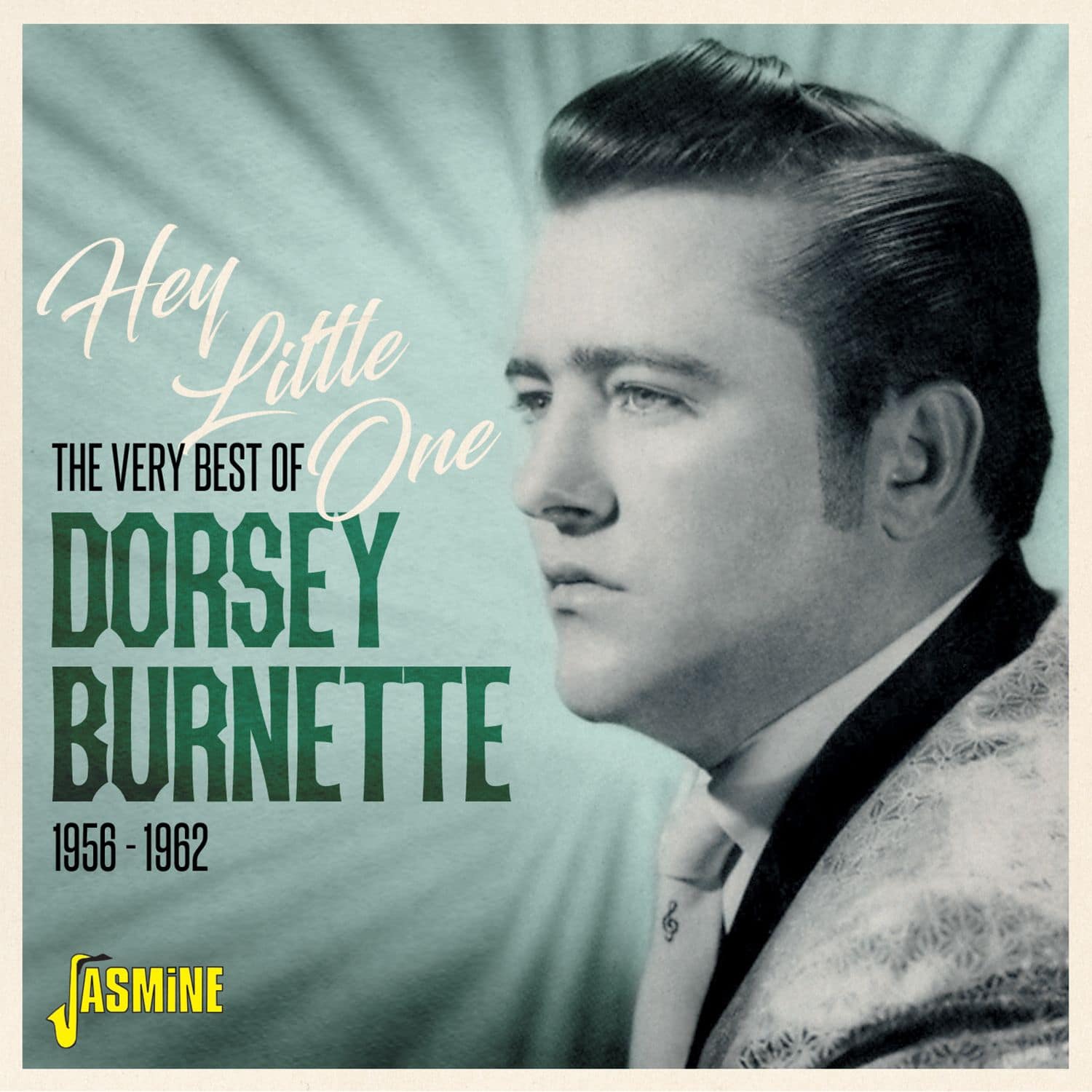 DORSEY BURNETTE
Title: The Very Best…
Label: Jasmine 
Covering his work from 1956-1962, Johnny Burnette's brother not only had a solo career in the early 60s but wrote – get this – 350 songs for a host of stars including Waylon Jennings, Stevie Wonder, Jerry Lee Lewis and many other star names.
Dorsey was a tough kid, growing up and was handy with his fists and continued to be pushy, determined and forthright in his music career which is probably why he managed to be signed up by a number of music labels and had minor hits yet he never became a major name.
Burnette was always busy and industrious and produced a host of excellent songs, though. There's 34 well mastered songs of varied country-pop and mainstream pop here on this collection that also features a Johnny Burnette Trio outing.
DAVE COUSINS
Title: The Boy in the Sailor Suit
Label: Esoteric
Founder and leader of the folk/prog outfit The Strawbs the rasping delivery of Cousins is the central rock of this 2007 solo release. Actually, his voice can be – like Dylan's – divisive. You love it or ya hate it but you can't deny its expressive form.
Cousins' solo work has been released whenever he's had enough material to push out there. Hence, there's often been many years in between releases. Saying that, this one appeared just two years after his previous work, High Seas.
Taking a slightly folkish, narrative Strawbs approach but varying his output from pastoral singer-songwriter to harder rock, the Strawbs man manages to succeed at producing, if not a stunning piece, then certainly a solid album with good mastering that is worthy of your attention. 
SWINGADELIC
Title: Bluesville
Label: Zoho
An up-beat and decidedly cheery jazz affair from this modern, Jersey-based combo. The outfit's 22 years in 'the biz' has produced seven albums and this swing orchestra is back for number eight, backing a series of singers to boot. Those singers are dotted in and around a series of instrumentals but include the vocals of Vanessa Perea on three tracks, Mitch Woods on one and Andy Riedel on another (John Bauers is also credited as a vocal in the included booklet but not on the rear of the CD so this CD offers music and mystery).
The blend of vocal and instrumental tracks is a good move as it changes the pace, the feel and texture of the music. 
The 18-piece instrumental, almost noir, almost sleazy blues from Harlem Nocturne is a perfect foil to the previous, perky, precise, vocal-infused I Love the Life I Live. Changing the pace and keeping the ear interested. It also allows you to better appreciate the quality instrumentalists that tote their wares in this orchestra. And there's lots of talent on offer here, make no mistake.
Excellent stuff from the guys, I look forward to the Jersey-inspired album number nine.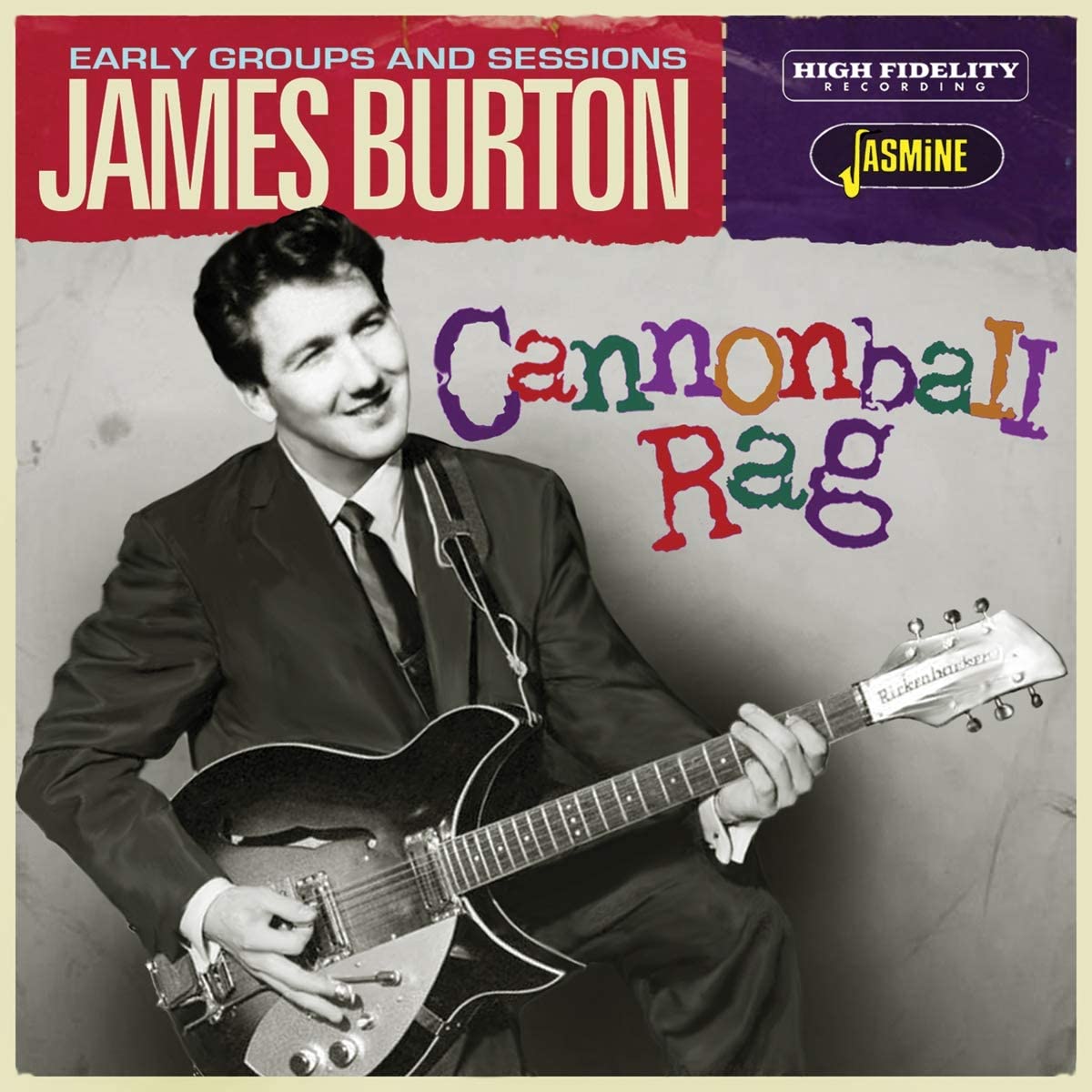 JAMES BURTON
Title: Cannonball Rag
Label: Jasmine
Subtitled Early Groups and Sessions, that title says it all. This guy was in such demand, he never had time to record his own work which amounted to just a couple of releases. So this highly-rated and innovative guitar player (he was known for his 'chicken pickin'' guitar delivery) was attached to most of music's greats in rock, country and more. 
Need a few examples? From Elvis Presley to The Shadows, from Ricky Nelson to Buffalo Springfield and Elvis Costello to Joni Mitchell…and Gram Parsons…and Merle Haggard and…well, you get the idea. 
On this CD, his 35 appearances don't span all of the above I'm afraid but they do include The Shadows, Bob Luman, Ricky Nelson, The Green River Boys featuring Glenn Campbell and more. 
Burton's performances are tight, sparkling and are often essential to the success of the track, either dominating during solos or acting as a guitar foundation to the song. 
Mastering varies, as you might expect because the sources and originals vary. There's a mix of fairly neutral to compressive presentation there but Jasmine has toned down the latter to acceptable levels. No matter, Burton shines on them all.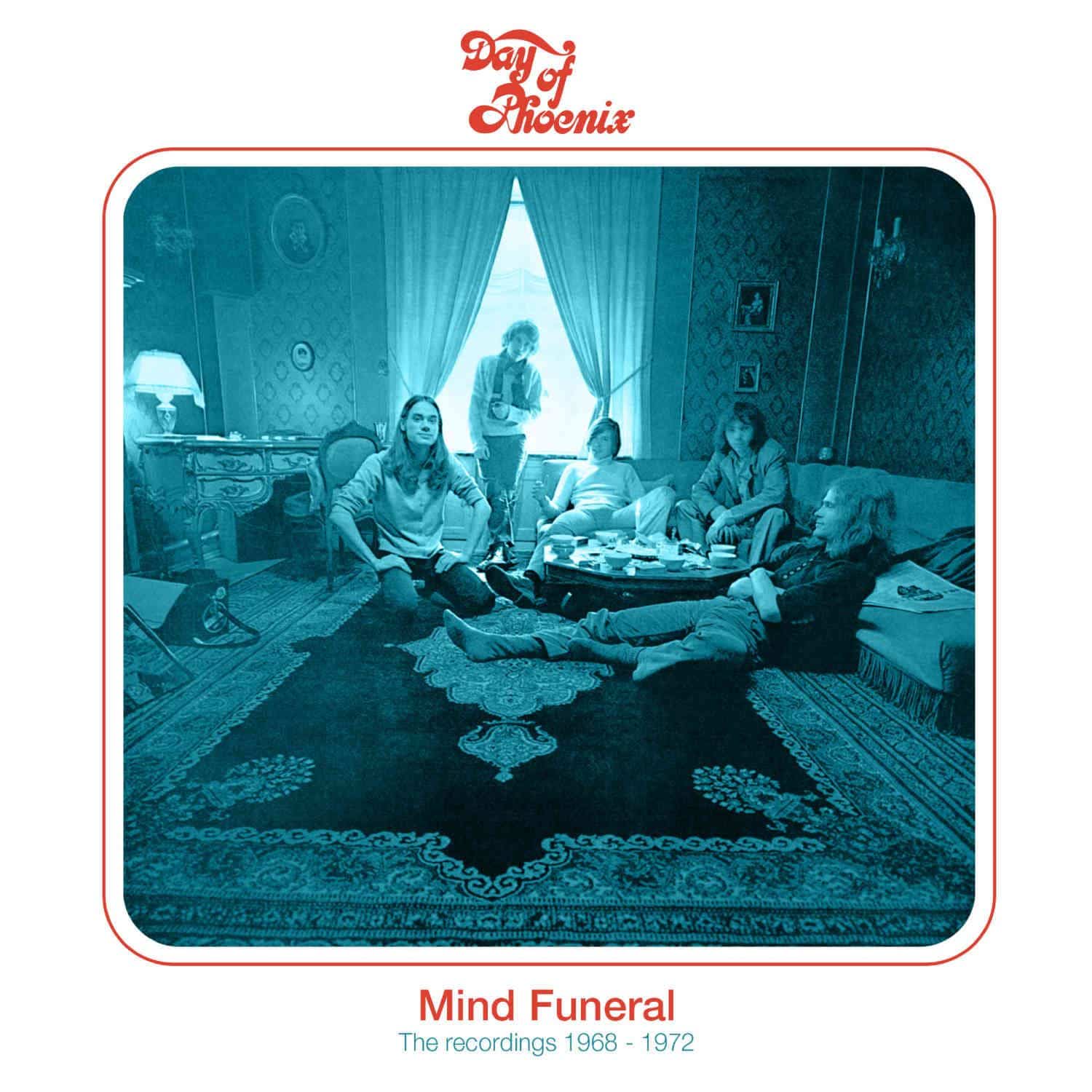 DAY OF PHOENIX
Title: Mind Funeral, The Recordings 1968-1972
Label: Esoteric
Here's an intriguing one for those interested in prog rock from the late 60s and early 70s. 
From Denmark of all places and featuring Cy Nicklin (vocals, guitar and later of Culpeper's Orchard), Ole Prehn (guitar & vocals), Karsten Lyng (guitar), Jess Stæhr (bass, later of Burnin' Red Ivanhoe) and Henrik Friis (drums), the band's first single was a Strawbs cover of Tell Me.
Wide Open N-Way, the group's 1970 debut was produced by former Colosseum man, Tony Reeves, issued in the UK in 1971 under the Greenwich Gramophone label and second album The Neighbour's Son followed in 1972 but the band were to disband soon after. 
Sung in English, there is an early prog feel to the music on this CD, a bit of early Yes with a Steve Howe-esque lead guitar on offer plus a slice of US-based West Coast psych too. I find this  2CD issue definitely worthy of further examination. Presented within a multi-gatefold Digipak plus informative booklet, it includes both albums as newly and attractively remastered tracks from the original master tapes and includes four bonus tracks taken from the band's two singles with the songs Deep Within the Storm and Chicken Skin appearing on CD for the first time.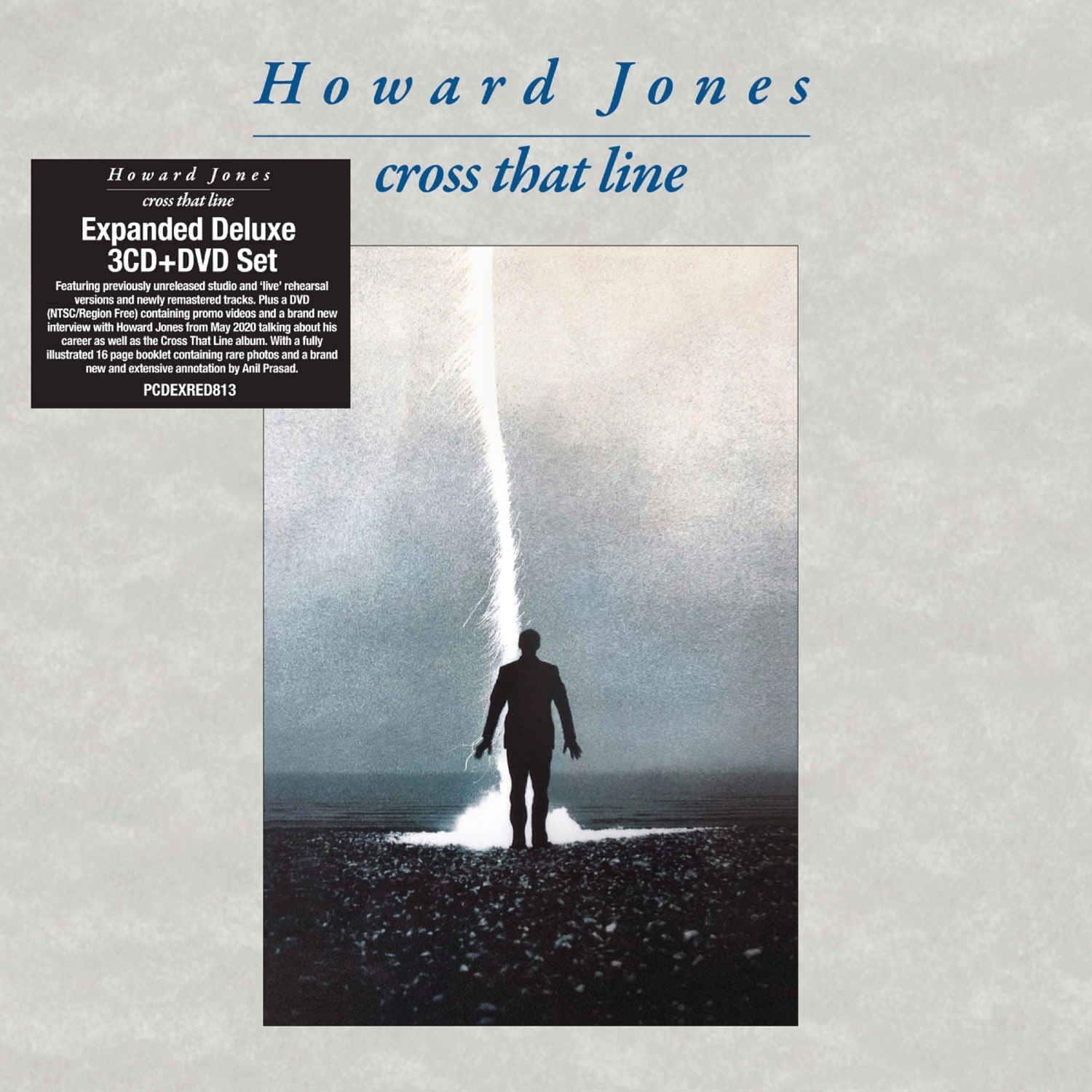 HOWARD JONES
Title: Cross That Line
Label: Cherry Red
A compact 4CD, multi-gatefold set with a 16-page booklet containing a new sleeve note and track by track annotation by Jones, this collection includes three CDs plus a DVD that features previously unreleased studio versions and remixes plus newly remastered tracks. 
The DVD contains an interview with Jones from May 2020 chatting about the album, a track-by-track commentary and promo videos.
The production is slick and well engineered while the mastering follows suit. Cherry Red is to be applauded for the spacious and open midrange, punchy bass and disciplined frequencies. Good job.
This 1989 electro-pop CD release exhibited maturation in song-writing terms but it was not as successful in chart terms, Everlasting Love was the Top 20 single, but the quality of the music remained with a host of well-written, well-structured, melodic and terribly poppy songs.
SODOM
Title: Genesis XIX
Label: SPV
German thrash exponents and early death metal pioneers, Sodom have been 'at it' for quite a while now. Counting on my fingers, I reckon 20 years, in fact. Yes, there's been some line-up changes in that time but the band's style has remained consistent. 
A follow-up to the band's 2016 record Decision Day, this new album is the band's first with guitarist Frank "Blackfire" Gosdzik since 1989's Agent Orange, and first ever with guitarist Yorck Segatz and drummer Toni Merkel.
There's a superb intense style on this album. The vocals are insistent, they poke a finger into your chest and demand you listen while the music itself crackles with life and relentless beats. Then the tempo pauses, takes a big breath and gets down to it once more. 
"Blessed those who always kept their faith" says the lyric in the title track. Any Sodom fan who has stuck with the band these 20 years will nod and smile at that line because that faith is abundantly rewarded here.