The Article
Bolero from Black Rhodium: Big On Bass
26th January 2018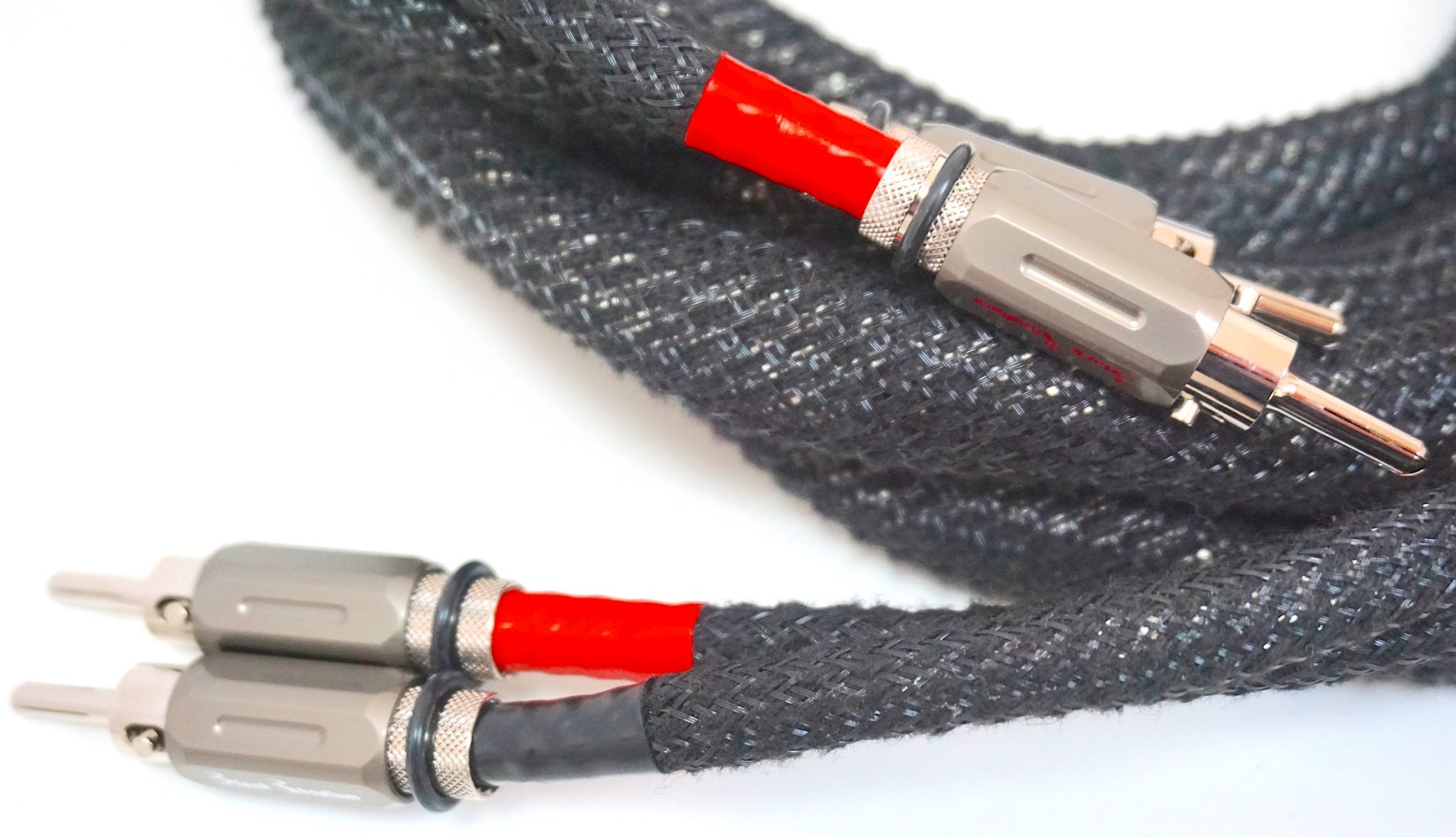 Described by the company as a "no compromise cable", Paul Rigby wonders just how far they go and in which direction as he reviews the Black Rhodium Bolero speaker cables
Fresh from reviewing the company's Overture interconnect and fresh from their reviewing success with their Stream mains cable I wondered if the company could also reach the heights with this new speaker cable. The speaker cables includes a host of in-house features that attack noise including an "ultra low" proximity effect magnetic field distortion. To get this, the company said that it has added, "…inter-conductor distance due to…the RFI screened braid over the conductor."
There's a batch of other RFI noise reception materials and mechanical suppression materials in there too including braided metal screens and filters while the cables are terminated with Black Rhodium locking Rhodium-plated plugs.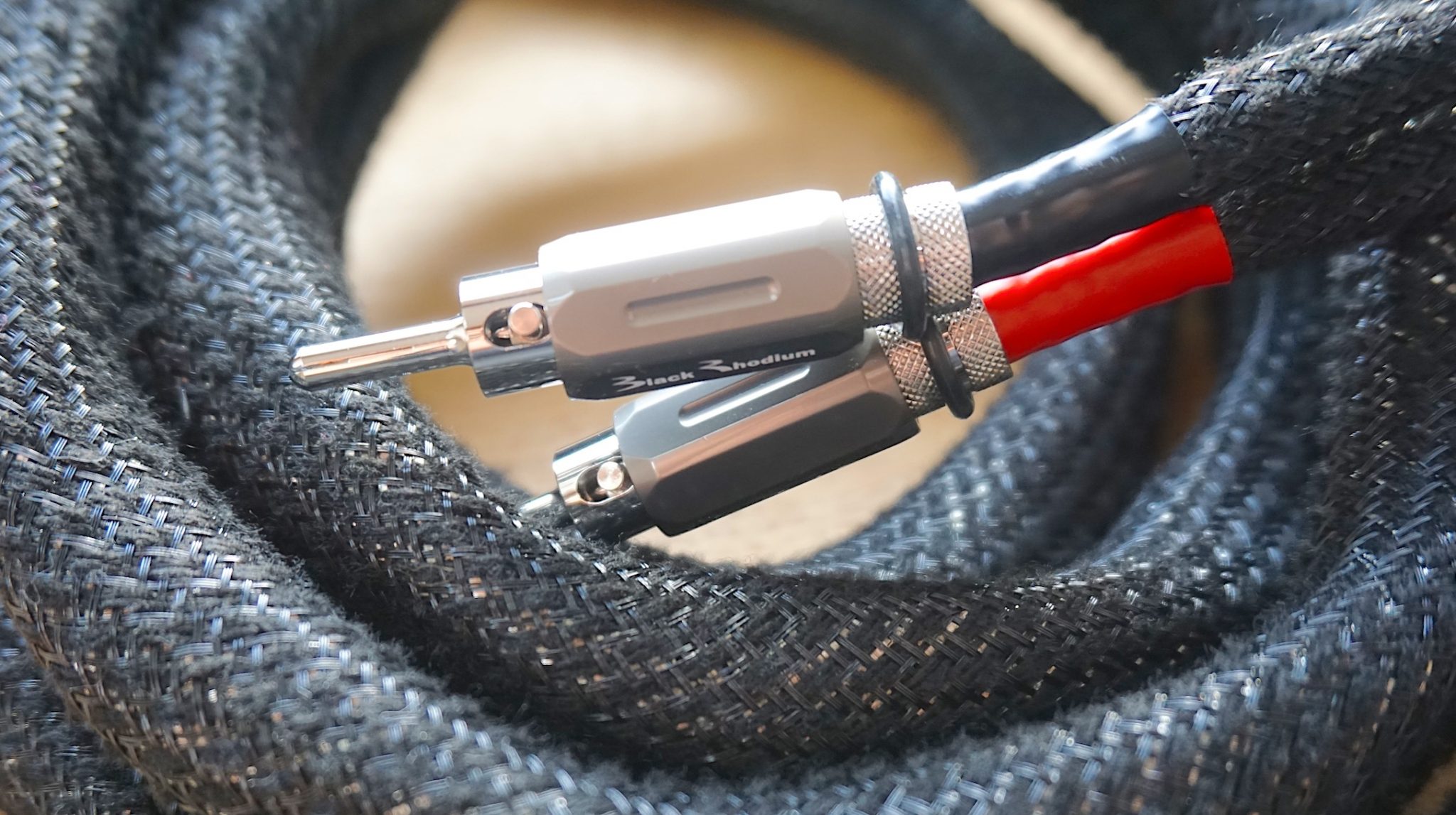 The cables are hand-built in the company's Derby factory and, despite the price, the cables are not as meaty or as cumbersome as I might have expected. There's enough flexibility here not to cause issues in placement.
How do these high-end cables actually perform?
SOUND QUALITY
I began with Public Image Limited's Public Image from the First Issue LP debut. Including a high frequency lead vocal, reverb-heavy percussion, a sub-bass bass guitar and avant, pattern-searching lead guitar, this is a track that is tough to present properly by any hi-fi chain.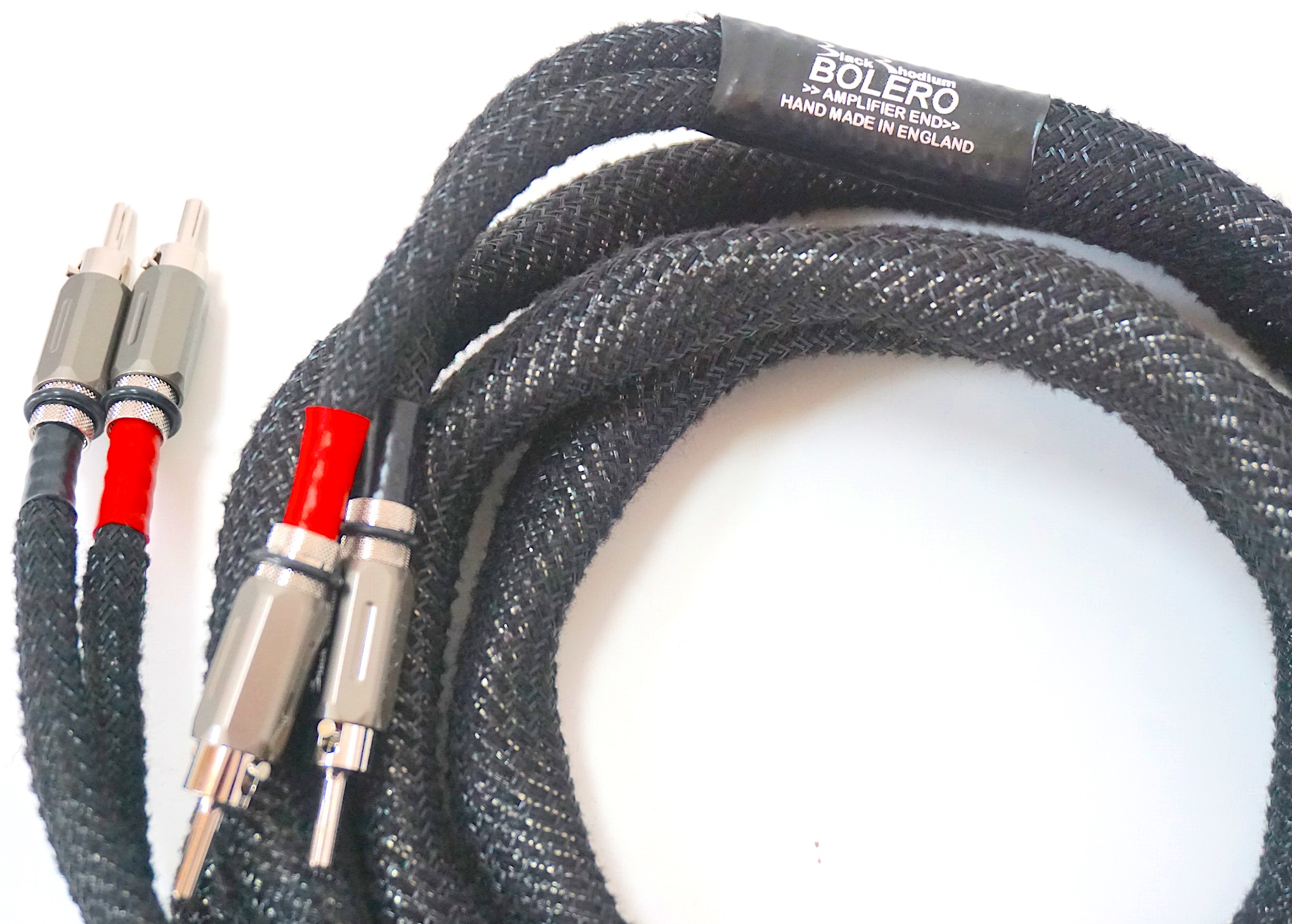 My first thought on hearing the Boleros live was "bass". The cables are obviously voiced towards the lower frequencies, emphasising the bass. Now, on this track which stars Jah Wobble's sub-bass frequencies from his bass guitar, the cables lift this instrument upwards to show the ear just what a powerful beast the Wobble guitar really is. In fact, it sometimes reaches Jamaican Dub DJ levels at times, such is the bass power and strength. No lower frequency can escape the Bolero, it seems.
This insinuates the midrange frequencies can 'go hang' then, yes? Well no. There is enough insight with the midrange to provide a wealth of information. For example, on this track, I could clearly hear the fragile cymbal taps throughout the track. So, there is no issue here in terms of midrange insight and there is no problem in terms of bass blooming masking information. Bass is quite responsible and doesn't impinge on other frequencies.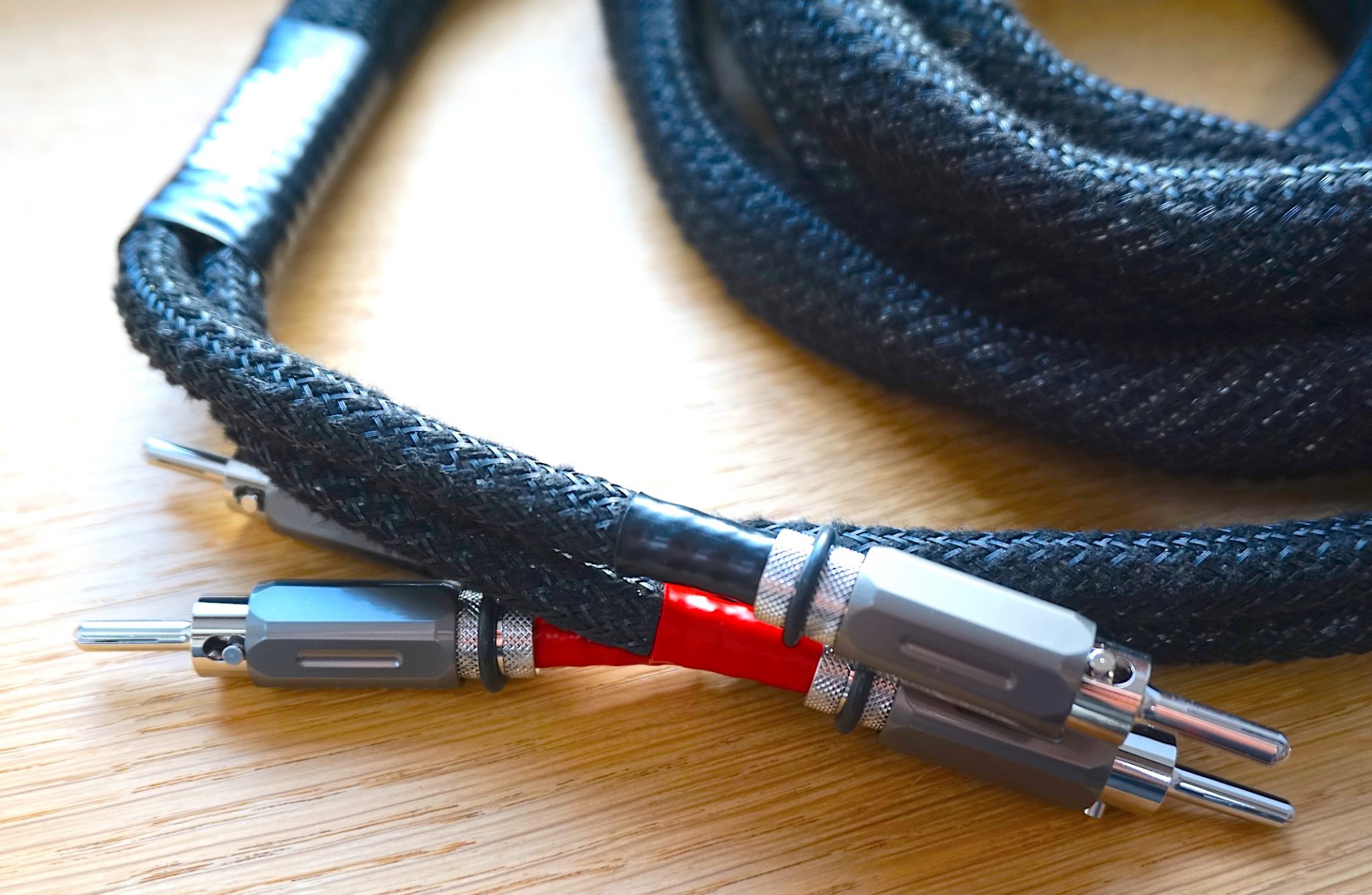 I then turned, with increasing interest, to a jazz-infused track from Nancy Wilson, You've Got Your Problems. Wilson is backed by a full jazz-based orchestra. The performance was an excellent one. Jazz is not 'bad' with the Boleros, there's plenty of fun to be had and subtleties are to be experienced here. Again, the bass-extension from the Boleros was not damaging to midrange information so jazz is still fulfilling. The issue I have is that the Boleros will be used by very high end kit, the sort of hi-fi that will seek out the last elements of dynamic reach and the very corners of a delicately produced reverb. That's where the Boleros will struggle a touch. Whereas, on this track, the electric guitar, drums and bass were powerhouses, the damping factor of the Boleros slightly tamed the brass, secondary percussion and upper piano registers.
CONCLUSION
So are the Boleros cables for everyone then? Not really. The bass is dominant on these cables which means that you feel that you're listening to your hi-fi in a room with red velvet curtains, thick pile carpet and heavy textured sofas. There's a damping feel that emanates from the Boleros that slightly subdues air and space in the midrange. Thus jazz is probably a no-no, finger picking guitarists are out too and classical music can also be avoided. There is plenty of detail here, as I've described above but you really need more space in the mids and treble on high-end systems to pick up a jazz drummer's subtle brush strokes or the careful drawing of a bow across a cello.
That said, these cables are perfect specialist kit for specific music genres. I would hold these cables up high as necessary accessories for rock fans, dub/reggae, electronic fans and anyone who loves beats-based music. The Boleros provide a very strong foundation to any driving rock track and are better suited to this series of genres than many sonically balanced cables I can name.
So, if you've looking at your AC/DC LP, who you gonna call? Bass busters! Or Black Rhodium Bolero speaker cables, to you and me.
---
BLACK RHODIUM BOLERO SPEAKER CABLES
Price: £2,000 for 3m
Website: www.blackrhodium.co.uk
Tel: 01332 342233
---
GOOD: bass, bass, bass and, above all, bass
BAD: slight midrange roll off, some soundstage constriction
RATING: 7
---
REFERENCE SYSTEM
Origin Live Sovereign turntable
Origin Live Enterprise 12″ arm
Transfiguration Proteus cartridge
Icon PS3 phono amplifier
Aesthetix Calypso pre-amp
Icon Audio MB845 Mk.II monoblock amplifiers
Quad ESL-57 speakers with One Thing upgrade
Vertex AQ & Tellurium Q cable
Blue Horizon Professional Rack System
Harmonic Resolution Systems Noise Reduction Components
All vinyl was cleaned using an Audio Desk's Ultrasonic Pro Vinyl Cleaner