The Article
Transfiguration Proteus moving coil cartridge: A Prophetic Sound?
27th May 2016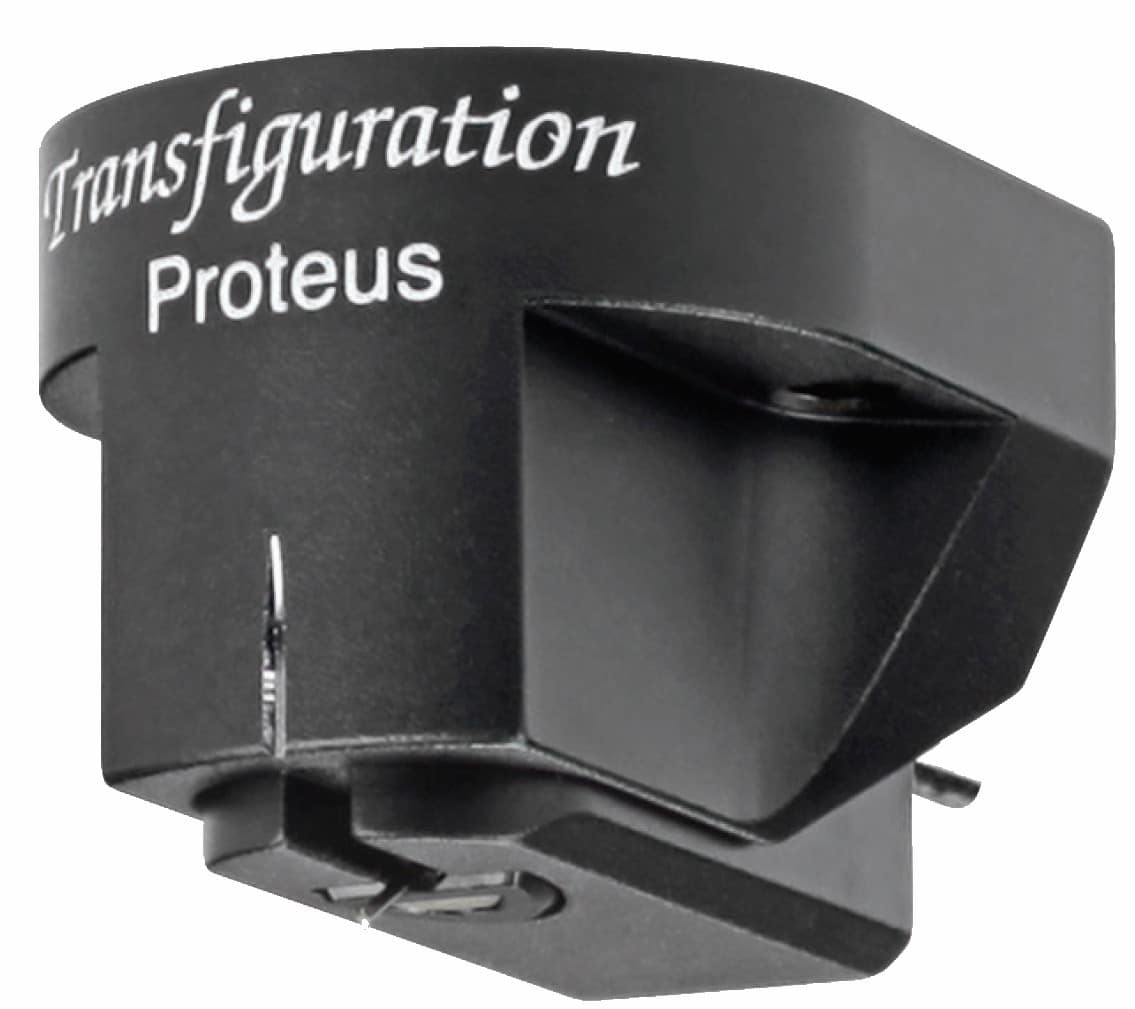 It stands as Transfiguration's top-of-the-range cartridge. Paul Rigby reviews the moving coil marvel that is the Proteus
He was a man of myth, the son of a sea god, who could assume different forms and had prophetic abilities. I wanted to see if Transfiguration's 'prophecy' of top quality sound from this Proteus cartridge would come true.
Featuring a dual-ring magnet (both neodymiums), the cartridge offers a very low internal impedance of just 1 Ohm. The idea is that, the lower the internal impedance (which is also helped by reducing the coil windings, all made from pure silver, incidentally), the less chance of phase shift which means that your transients should see an increase in performance. That's the theory, anyway. This cartridge offers a low mass too which should aid the speed and response in mechanical terms.
The chassis is a non-resonant type with a new dampening material that promised greater clarity. Hanging from it is a 0.3mm diameter solid boron diamond-tipped cantilever with a recommended tracking force of 2g while the cartridge itself weighs in at 7.8g, which is a pretty reasonable figure.
Installation was both tricky (the overhang measurement was complicated by the cantilever being positioned well under the body) but also advantageous because unlike, say, a Glider with its protruding cantilever, you won't be flicking off the Proteus' tip accidentally any time soon. I also like the sturdy stylus guard, useful for initial fitting and the screw-threaded mounting holes.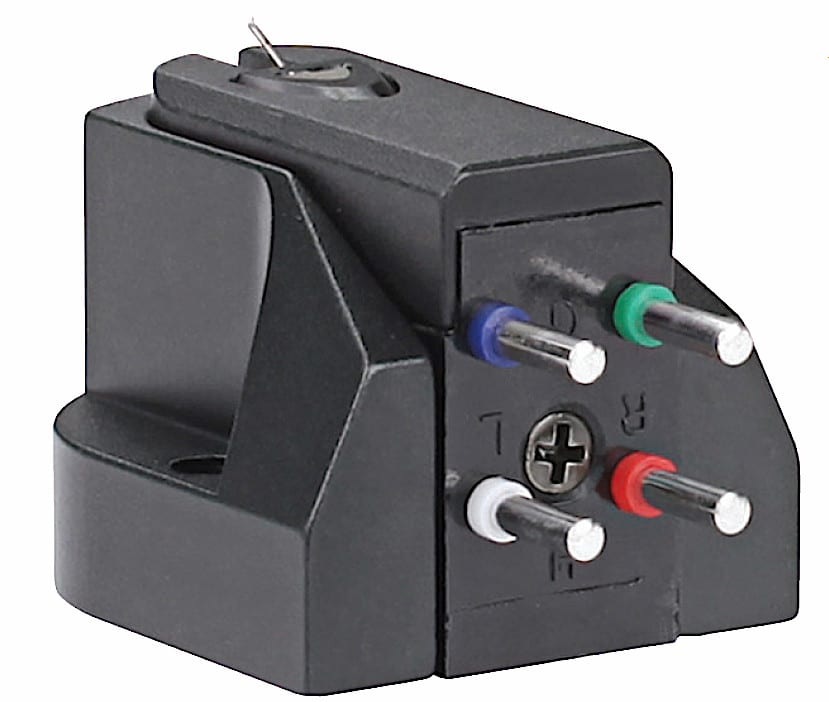 SOUND QUALITY
I began with Neil Young's well pressed 1990 LP, Ragged Glory who is, once more, in cahoots with his favourite backing band, Crazy Horse and the first track, Country Home, which saw Young on lead guitar and generally hopeful lyrics. I chose this LP because Young spends his time playing a rather 'dirty' guitar while his vocal sometimes drags and slurs, purposefully removing much of the potential precision from his delivery. As the guitar-dominated parts of the song progressed, it offered a soundstage drenched in feedback, reverb and other noise which is normally ripe to mask other, more delicate instruments and challenge the tracking abilities of any cartridge but the Proteus handled this potentially destructive weapon with ease and aplomb largely because this MC cartridge offered excellent tracking results. It teased apart Young's lazy and potentially blurring ructions and still allowed the ear to easily locate the delicate treble-infused cymbal taps as well as offer complex and easily recognisable harmonic backing vocals that provided an incisive and rather brisk upper frequency response. Quite a feat on this track.
Next? I wanted to utilise a Frank Sinatra LP to achieve the ultimate pairing: the most 'honest' of cartridges with the most 'emotionally revealing' and 'public' of singers. I happened upon London By Night: And Other Famous Standards which, incidentally, appears to be one of the rarer Sinatra LPs out there, one of the few excellent 'T' catalogue number compilations from England and Australia. To really get Sinatra, you need to intimately track this legendary vocalist's delivery, concisely and carefully, if you want to hear his message in full. This is what the Proteus did, over and again. On Jeepers Creepers, the popular 1938 Harry Warren/Johnny Mercer song, Sinatra sang the ditty with this mouth a-gape. He really was surprised when he exclaimed, "Where d'ya get those eyes?". The Proteus delivered Sinatra in a startled yet delighted fashion.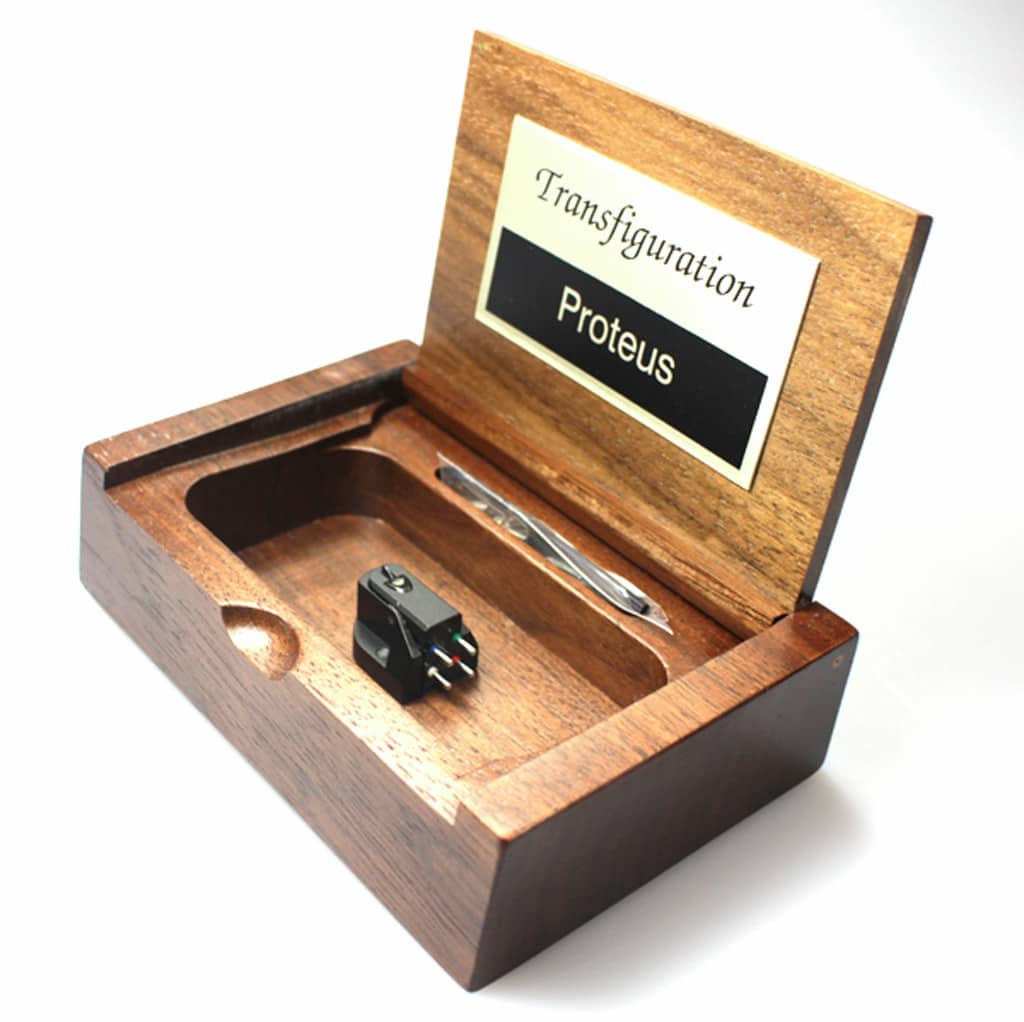 Meanwhile, the trumpets and saxophones were allowed to disengage from the vocal, there was enough instrumental separation, air and space to give the impression that the brass was playfully gamboling around Sinatra like a dog straining on a leash. The overall effect was innocent and charmingly naive.
Finally, on Ennio Morricone's orchestral arrangement for Metti, uni Sera a Cena there was a female scat vocal that gently flowed over the orchestra. It was interesting that you could track the exhalation of breath of this carefully expressed to the point where you think, "Uh oh, she'll need to take a breath in a second, she's pushing that single note too far." That is, the slight element of vocal tension in this situation was easily conveyed by the Proteus that gave you a further insight into the performance.
The music content was fascinating, inventive and incisive in terms of how the detail from this complex conglomeration of instruments was portrayed. Even down to simple actions such as percussive rim shots were both sharp and brisk, managing to remain informative and tonally correct while the guitar strumming on the track Sauna caught each string in turn to add a rich textural quality to that instrument.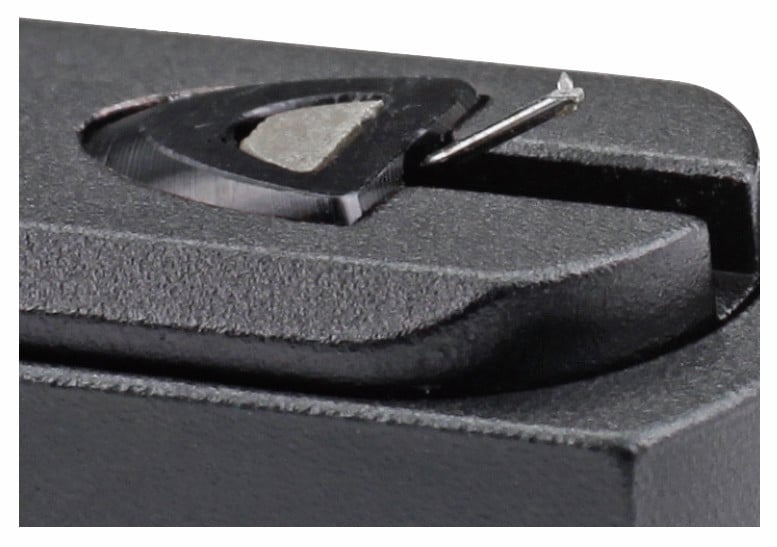 CONCLUSION
If I had just put on a new pair of jeans and really wanted to know, "Does my backside look big in this?" then I would ask a Transfiguration Proteus because I know that I would receive an honest answer. If you want a scrupulous, reliable, incorruptible and downright trustworthy account of the music emanating from your vinyl's grooves then this cartridge will give it to you straight. No messing.
You need to provide the best possible ancillaries to support it, though. Nevertheless, when properly fettled and managed, the Transfiguration will not only add to your musical enjoyment, it will make music fascinating once more.
---
TRANSFIGURATION PROTEUS MOVING COIL CARTRIDGE
Price: £3,295
Tel: 05602 054669
---
GOOD: midrange honesty, incisive detail, dynamics, effective with all music genres
BAD: nothing
RATING: 8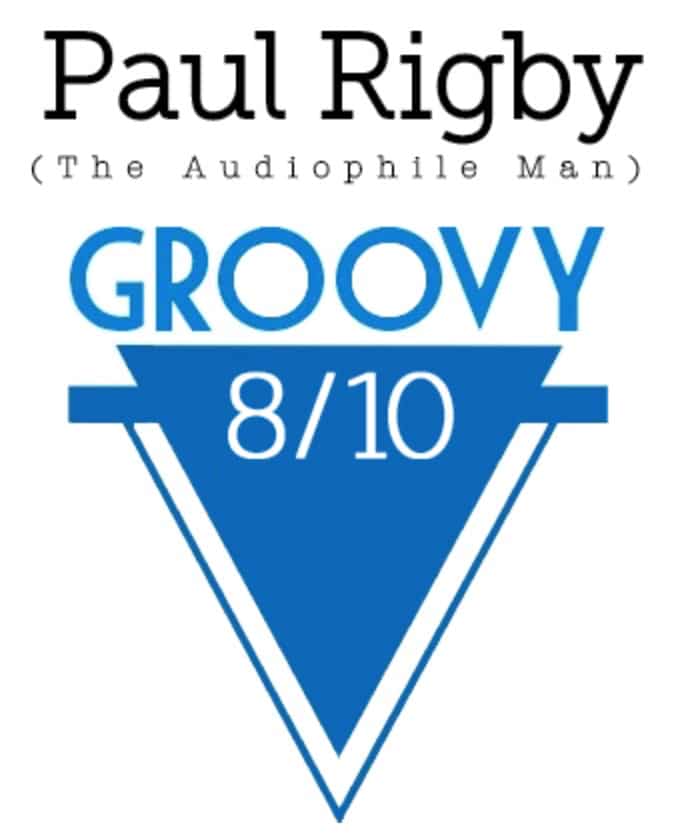 ---
SYSTEM USED
Origin Live Sovereign turntable
Origin Live Enterprise 12" arm
Miyajima Takumi
Transfiguration Phoenix
Icon Audio PS3 phonostage
Aesthetix Calypso pre-amp
Icon Audio MB 845 Mk.II monoblocks
Quad ESL-57 speakers with One Thing mods
Vertex AQ & Atlas cabling