The Article
Black Rhodium STREAM: A Power Cable, riding the wavelength
20th July 2017
Offering the latest in high end power cables, Paul Rigby reviews Black Rhodium's Stream
Black Rhodium has been producing cables of various types for many years and has been known for its willingness to experiment with technologies and new methods of production. Its open minded outlook has resulted in a host of excellent and well respected designs.
The Stream continues this direction. As the company stated, "During the design period, [we tested popular] power cables in several different lengths. Listening tests showed consistently that the best sound quality was obtain from cables cut to a length of 1.65m (wire length 1.68m after untwisting). This aligns very closely with the quarter wavelength of the 50 Hz mains frequency of 1.7m."
These tests continued and the company came to the conclusion that cables in multiples of 1.7m sounded superior to lengths than those of slightly above or below. That's why the length of this cable begins at 1.7m.
Hand built at the Black Rhodium factory in Derby, the wires in the Stream cable are insulated in silicone rubber as a nod to low dielectric loss while using thicker insulation than is usual in speaker cables, increasing the distance between conductors, reduces the magnetic field seen in each conductor wire.
RFI interference is tackled by using a very tightly braided metal screen.

SOUND QUALITY
I hooked up the cable to my phono amplifier and played the vinyl version of Connie Francis' original pressing, Sings Bacharach and David (MGM) from 1968 in which she fronts a large orchestra. Part of the reason for selecting it is because it's an 'ok' mastering and pressing. Nothing special. Not bad, mind you, but not astounding. Hence, any cable will need to work its socks off to impress me.
So does it, then? Oh, yes. And then some. Whether its the wavelength discovery mentioned above or a combination of factors, this cable provides a smooth and open midrange that allows the music to flow without any effort at all. Such is the ease and expression within the Francis vocal, that even her slightly strident crescendos are dissipated into yet more detail.
The low noise design also meant that there was an enhanced silence behind each instrument which benefited the piano, giving it a wholly articulate and even playful manner. Notes tapped and played on the right channel of the soundstage while, on the left channel, the trumpet offered a smooth yet open flow, seemingly frictionless in its presentation.
What most impressed me about the Stream happened in and around the central stereo image of this song. I'm used to a rather narrow and cramped output here. Yes, I can hear the vocal, a tapping cymbal and abrupt guitar strum but the Stream pushed the boundaries to the left and right and allowed this area to offer great amounts of detail plus a new awareness about just what was going on in this zone of the soundstage. Finally, and equally surprising, was the bowed double bass which provided a welcome and impressive resonance character rather than a dull low tone.
I then moved to CD/DAC and one of the strangest yet best dance tracks of the 90s, The Shamen (and Terence McKenna) with Re:Evolution. The vocal was both articulate but also expressive in an emotive way, displaying both texture and a revealing articulation. The backing music, meanwhile provided a clear, clean bass line that was both strong and forceful along with a midrange musicality that mixed accuracy with a foot-tapping and rather joyful output.
CONCLUSION
This cable is one of Black Rhodium's best designs. Period. In fact, of all of the more recently released cables in its wide range, this is the best Black Rhodium cable I've heard in the last few years from the outfit and is one of the best power cables you can buy at the price point. A perfect addition to any high-end hi-fi chain, the Stream offers a sense of musical eloquence and fluency.
---
BLACK RHODIUM STREAM: A POWER CABLE
Prices:
Stream UK 13A to IEC power cable 1.7m £450
Stream Schuko to IEC power cable 1.7m £450
Longer cable lengths can be supplied at £100 per metre pro rata
Website: www.blackrhodium.co.uk
Tel: 01332 342233
---
GOOD: smooth mids, expressive lower frequencies, insight, low noise
BAD: nothing
RATING: 9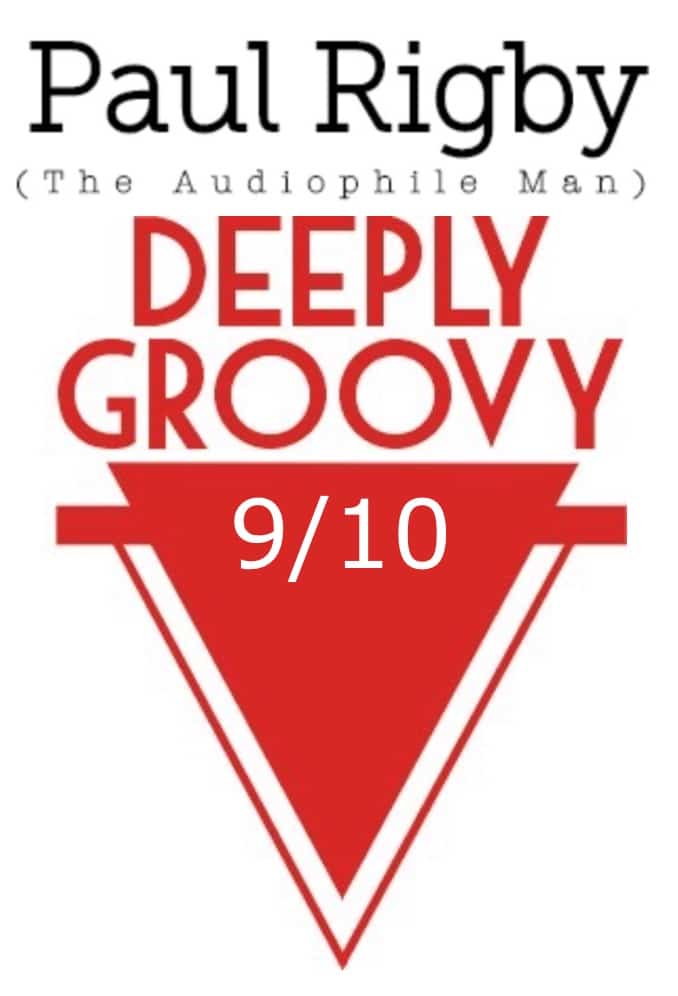 ---
REFERENCE
Origin Live Sovereign turntable
Origin Live Enterprise 12" arm
Transfiguration Proteus cartridge
Leema Essentials CD player
Benchmark DAC
Icon Audio PS3 phonostage
Aesthetix Calypso pre-amp
Icon Audio MB845 Mk.II momoblock power amplifiers
Quad ESL-57 speakers [One Thing modded]
Vertex AQ & Tellurium Q cables
Harmonic Resolution Systems Noise Reduction Components
All vinyl was cleaned using an Audio Desk's Ultrasonic Pro Vinyl Cleaner