The Article
Origin Live's Sovereign Turntable: It's All In The Ratios
22nd August 2017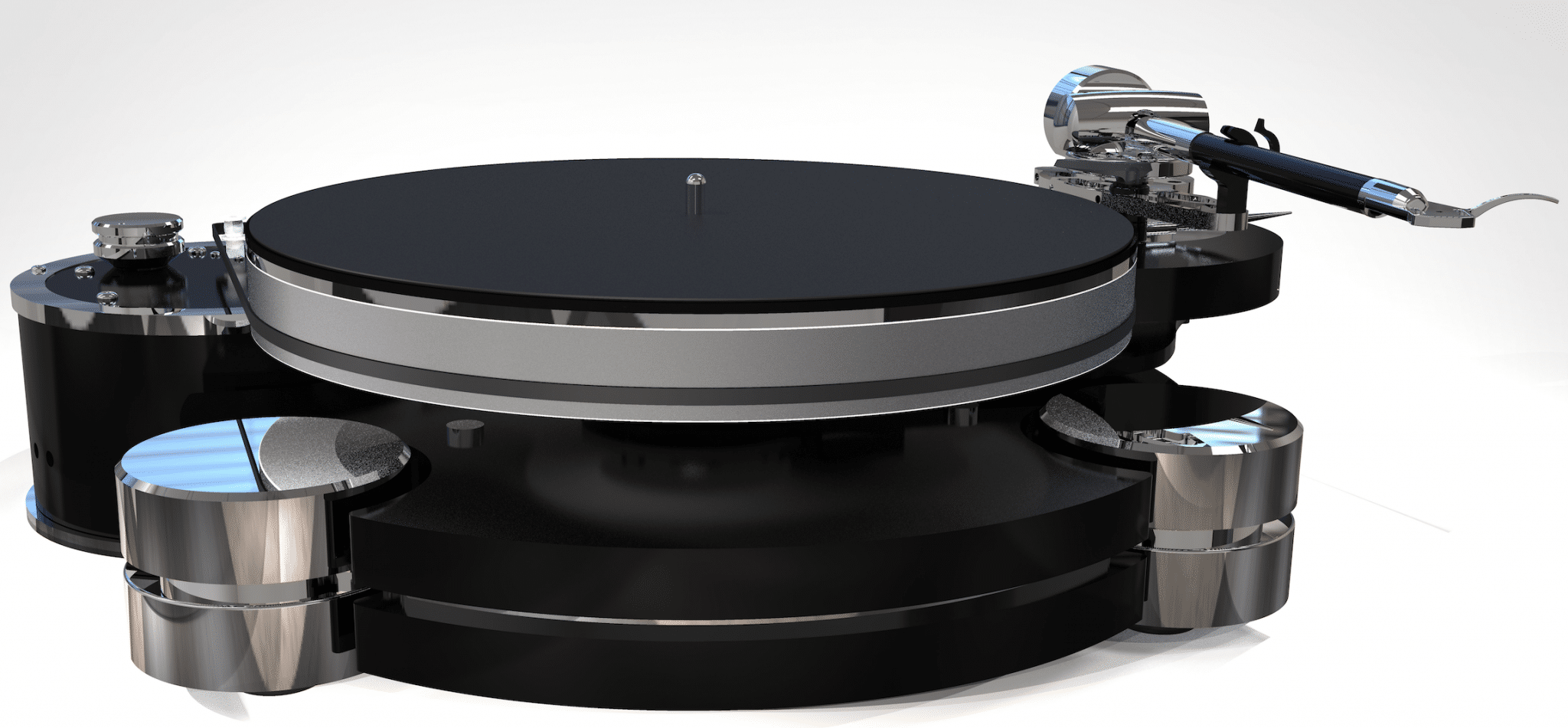 Looking for a high-end source system? Paul Rigby reviews Origin Live's Sovereign Mk.3 turntable and it's Enterprise C arm under its 12″ guise
Origin Live's system arrives in its latest incarnation. Hence, the Sovereign Mk.3 features the latest motor and power supply upgrade while the Enterprise C arm was supplied in its 12" version.
The turntable, spanning 450 x 380 x 160mm, is a massy affair, weighing in at 34kg (including the platter), "Turntables do sound better if there is mass in the design," said Mark Baker, Origin Live boss, "to stop ground and airborne vibration having too much effect on the deck. The mass is present in the three chromed, steel pods and the slice of steel alloy situated between the two acrylic sandwich slices on the plinth."
The platter is made from a carefully constructed acrylic with low internal stresses. When acrylic is cast, in large slabs, if it's not cooled very carefully it will gradually build internal stresses, "The cheap acrylic platters out there tend to be made in Mexico where there's no control whatsoever. It's taken me the best part of 15 years to source this type of acrylic."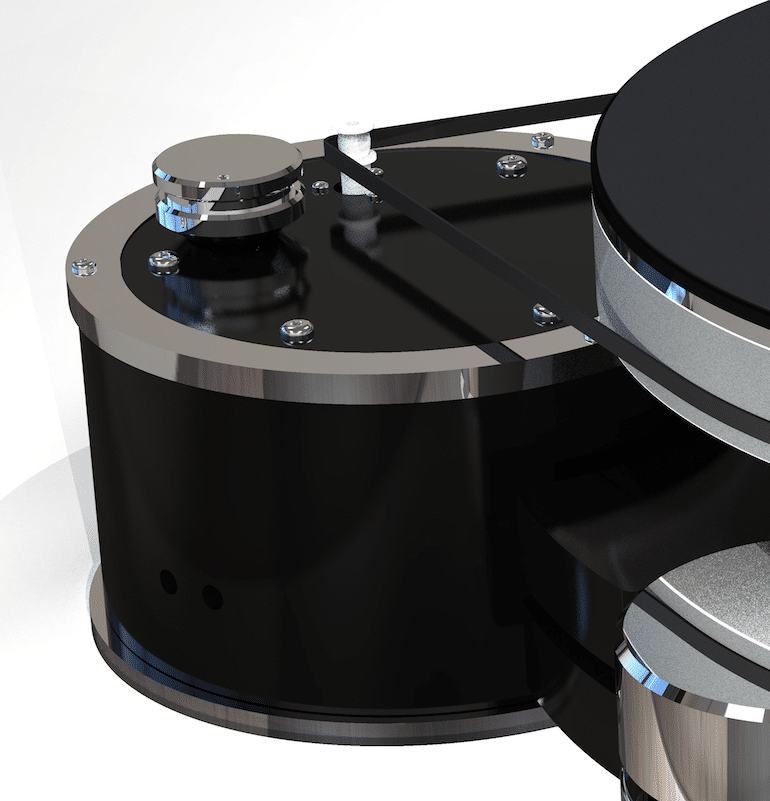 Time has also been utilised to source the bespoke motor and bearing consisting of a hardened steel ball running on a tungsten carbide plate. Origin Live originally utilised a suspended system but dropped it for, "…a single point system. It's a bit like star-earthing and it's very efficient. If you take the platter off, you will see that it is held together with a single bolt which is the position of the pivot."
Turntable construction was straightforward but involved. Care and attention is required which is not helped by the rambling, rather indistinct manual (the arm suffers in the same way).
Moving to the 12" version of the Enterprise C, this duel pivot design features a carbon fibre tube forming a base for four extra layers, including ebony, "The headshell is constructed from a different material, a conscious decision done to disperse vibration."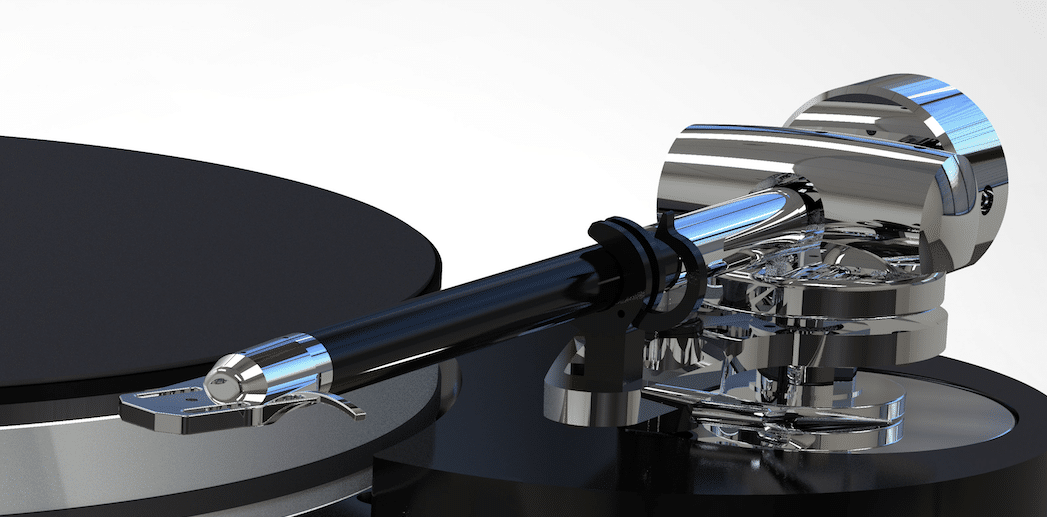 The arm also includes steel bearings into tungsten steel cups while the low friction yoke is massy to help bass and dynamics. The arm design is essentially a simple one. For example, the simple thread and ball anti-skating mechanism, "…is superior to springs which resonate and to magnets which have a lot of damping affects and prevent freedom of movement."
One of the intriguing aspects of this system review is the price ratio of the individual components. Ignoring pounds and pence, my reference basically features a £10,000 turntable and £2,000 arm. Origin's system features a £6,000 turntable and £5,000 arm. Vastly different ratios for a similar total outlay, "My views on the 'ratio' have changed a lot over the years," said Baker. "The fact is that you can get a lot of very good decks at fairly low prices. Our low cost decks compete with decks that would normally cost you £10,000. The argument is based on what is available, though. Fifteen years ago, there were no great arms out there. Those that where, fetched £500 – considered a real top grade arm price in those days! That has changed now. I'd say that our Onyx, at £450, out-performs most £3,000 arms. The Enterprise arm is at such a level that you don't need a £10,000 turntable. The question is, in today's terms, with turntable quality already so high, how much more improvement do you really get by spending £13,000 over £3,000 on a deck? Probably, not a lot. The room for improvement, the current place where great strides are being made, is in the arm sector."
SOUND QUALITY
I tested the Sovereign/Enterprise combination using my reference Benz Glider cartridge on both systems. Spinning Frank Sinatra's The September Of My Years, the Origin pair exuded tremendous focus and the stereo image was rock solid while the soundstage was wide and high: a real 'stage' performance, in fact. The entire backing orchestra was also tight and very 'together' as a unit. They were perky and alert in their task.
What also was obvious to the ear was the low noise. The Origin pairing produced a quite stunning degree of clarity that allowed the Sinatra voice to be resonant and, during lower midrange sequences, deeply emotional at times. Similarly, instrumental separation was quite startling, as the treble from a simple triangle offered a warm, gentle yet quite incisive presentation. On the opposite channel there was appreciable space between sweeping violins and plucked strings. 
Turning to rock and The Stranglers' Radio 1 Session track, Down In The Sewer, running at 45rpm, the low distortion allowed the treble to become expressive with well formed cymbals being pulled from the melange while once blurry lyrics were easily distinguishable. The synth-based organ had an airy, light presentation and midrange that never neglected subtle detail. Bass guitar lacked obvious weight but, because it was highly focused, it avoided bloom and bass artefacts, being punchy and direct but revealing with impressive transients and tonal information.
Onto classical and the Opening Dance of Sullivan & Mackerras' Pineapple Poll which provided a spacious soundstage. Upper mids were sparkling with strings being light and lively. Brass impressed in terms of its metallic attack without being aggressive to the ear. Even the triangle was delicate, it's reverb tail extending splendidly.
Finally, spinning the well-mastered Ernestine Anderson track, 'As Long As I Live', running at 45rpm, the low key jazz was transparent in nature with the upper mid-rich piano solo sounding sprightly and alert. The 3D soundstage held Anderson's effective, swing-based vocal performance in place, without a problem. Meanwhile, the percussion was precise while the double bass output was tight and characterful.
Ending the sound tests on a more general, system level point, for a relatively low cost upgrade to the system as a whole, I'd also recommend the VDH platter weight (£490; www.audioconsultants.co.uk) from Harmonic Resolution Systems, that rests over the spindle. The ADH is based upon polymer but surrounded by a heavy stainless steel compound. In place, music exhibited a more confident bass which was both darker and stronger while the midrange produced greater swagger and presence.
CONCLUSION
Mark Baker's assertion regarding the ratio between deck and arm might be a contentious one but, if this review is anything to go by, he's got a point! The combination of the Sovereign and the Enterprise, in its 12" incarnation, was startling in terms of sound quality.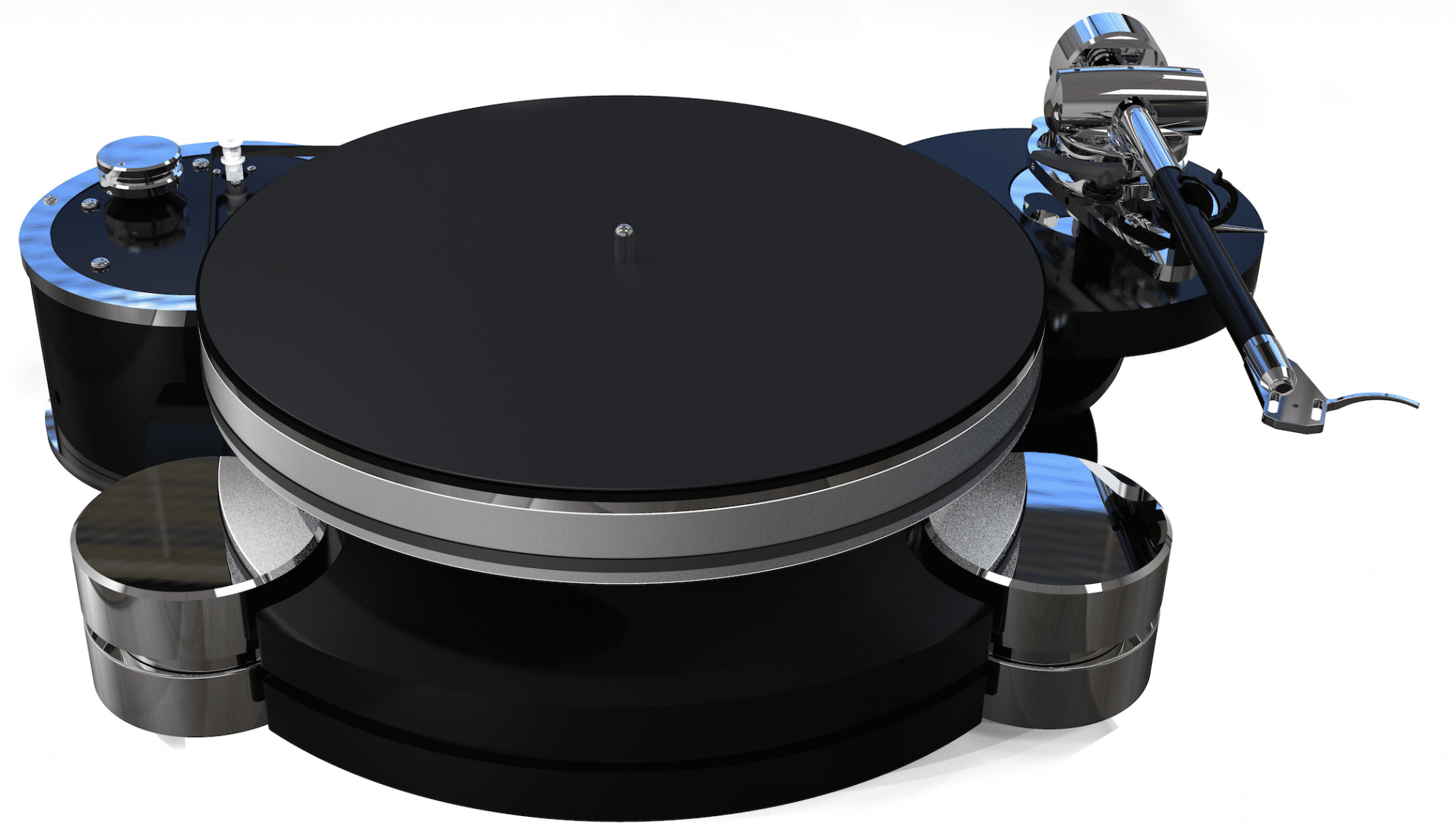 The system is absorbing, offering a focused and perceptive listen. That Origin Live has decided to focus more on anti-distortion methods to achieve this high performance level is to be praised.
---
ORIGIN LIVE SOVEREIGN MK.3 WITH 12" MOUNTING 
Price: £6.090
ORIGIN LIVE ENTERPRISE C ARM 12" 
Price: £4,995
Tel: 02380 578877
Web: www.originlive.com
---
GOOD: low noise, solid design, spacious midrange, focus, clarity, tonally impressive bass
BAD: nothing
RATING: 9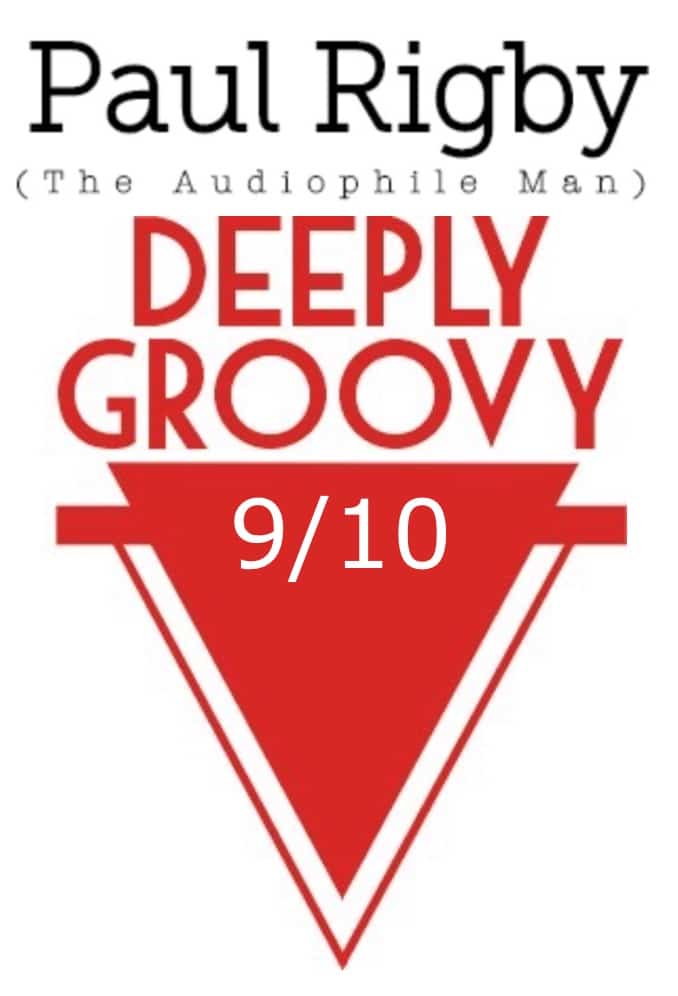 ---
REFERENCE SYSTEM:
Avid Acutus turntable
SME IV arm
Benz Glider cartridge
Icon PS3 Phono amplifier
Aesthetix Calypso pre-amp
Icon Audio MB845 Mk.II monoblocks
Quad ESL-57 speakers with One Thing upgrade
Vertex AQ & Tellurium cables
Harmonic Resolution Systems Noise Reduction Components
All vinyl was cleaned using an Audio Desk's Ultrasonic Pro Vinyl Cleaner