The Article
Zsofia Boros: the purest of guitar sounds
23rd February 2017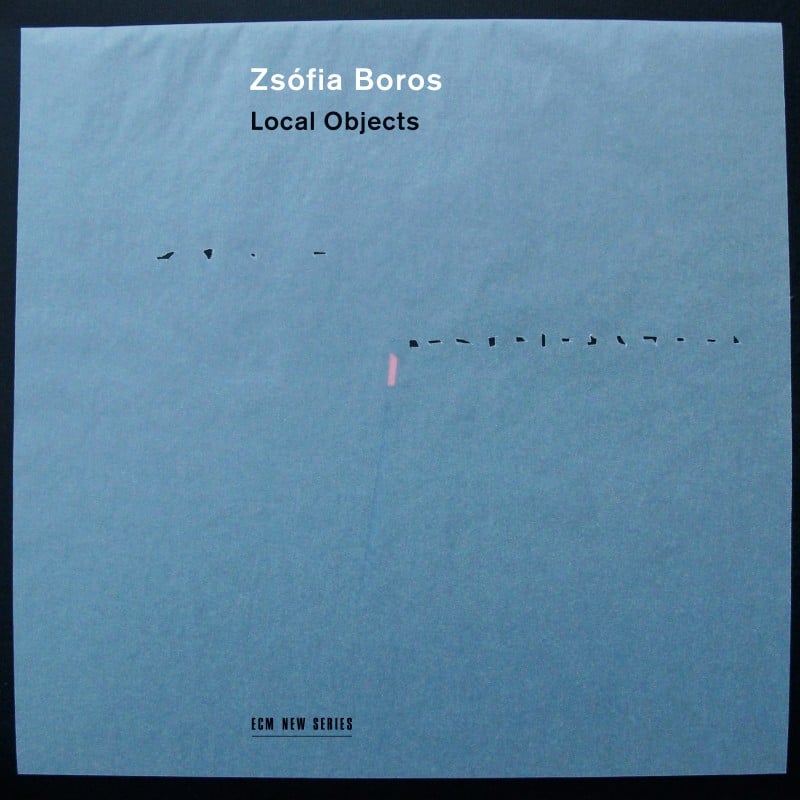 Title: Local Objects
Label: ECM
I get so used to ECM trios and quartets that it becomes a bit of a shock when you come across an ECM CD that features a lady, all on her own. Boros is a bit of a Hungarian/Czech/Slovak mix although she tends to reside in Vienna.
She's also young, talented and knows her way around a guitar.
The thing about this recording is how personal it is to the listener. Sometimes people with top quality hi-fi say, "Hey, it was as if the artist was performing there, in my room, right in front of me!" You can say broadly the same here but not because of any audiophile notions. Just because of how she performs and how she styles her delivery. This series of eight classical guitar pieces, based upon a Latin theme, is aimed, far and square, right between the ears. Boros is impatient on that score. She has no time to waste and this is the most efficient method of transmissitng what she has to say.
Boros has no time to waste but her style is of the same mind. She plays the guitar with a rare, sparse and streamlined manner. Not a note is wasted while the addition ephemera found in guitar players: the creaks, the squeaks, the scrapes, the knocks and more and all kept to an absolute minimum. I get the feeling that, if any escape, and one or two (only) can be heard, she stares at the ceiling, while in bed, and worries about them. After all, they do nothing but spoil the message. This message.
And that message ranges from contemporary composition to jazz etude via music from Brazil, Argentina, Italy and Azerbaijan. Pieces include Egberto Gismonti's Celebração de Núpcias (made famous on Dança das cabeças), Franghiz Ali-Zadeh's Fantasie and Al Di Meola's Vertigo Shadow.