The Article
Yusuf (Cat Stevens): Tell 'Em I'm Gone
12th October 2015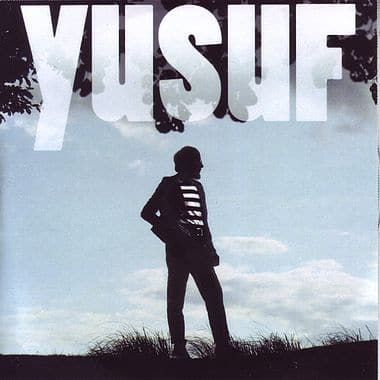 Title: Tell 'Em I'm Gone
Label: Sony Music
It's his first album in all of five years, recorded in Los Angeles, Dubai, Brussels and London (I always wonder why that's necessary, does it really matter where you record your music? Surely the creative spark resides in your head, not somewhere in Belguim?) and also features a host of star names such as Richard Thompson, Charlie Musselwhite, Bonnie 'Prince' Billy, Matt Sweeney and more. The album has even been co-produced by Yusuef hiself and Rick Rubin. Looks like Yusuf is trying to stack all of the cards in his favour, eh? What for, to boost confidence?
The Sony Music connection, incidentally, will produce a host of releases so fans of the man should expect a deluge of new recording projects, reissued catalogue titles, previously unreleased liver material and more from Yusuf's own archives.
But back to the new music and his own song, I Was Raised in Babylon that prompts the supremely healthy action of questioning ones self and the culture you live with additional examinations of the ideals of freedom and tradition. Apt in today's world (or, for that matter, just about any day in history). Well sung, full of feeling, Yusuf sings this track with unvarnished belief.
Edgar Winter's Dying To Live is poignant but Yusef also does the right thing and offers a stripped simple delivery that lets the song almost sing itself.
Shuffling in after an intriguing blues-tinged You Are My Sunshine is the self-penned Editing Floor Blues and we are back into the core of this album. Yusuf, you can rapidly hear, still has it in terms of songwriting prowess. Time can often make a songwriter flabby and lazy. Not our Yusuf. There's power and a measure of drama that gives this song presence. In contrast, Cat And The Dog Trap is a balladic ditty that harks back to some of his own late 60s efforts, as the song trips off the tongue with grace and ease.
Well, I've got to admit, I'm surprised. I was expecting something in the tired and hackneyed category from Yusuf but, nope, nothing of the sort. This is a fresh sounding, impassioned, sometimes fervent suite of carefully chosen songs that deserves multiple playbacks to be fully appreciated.