The Article
YARDBIRDS at the BBC: updated, shiny, bigger and extra chatty bits
15th December 2016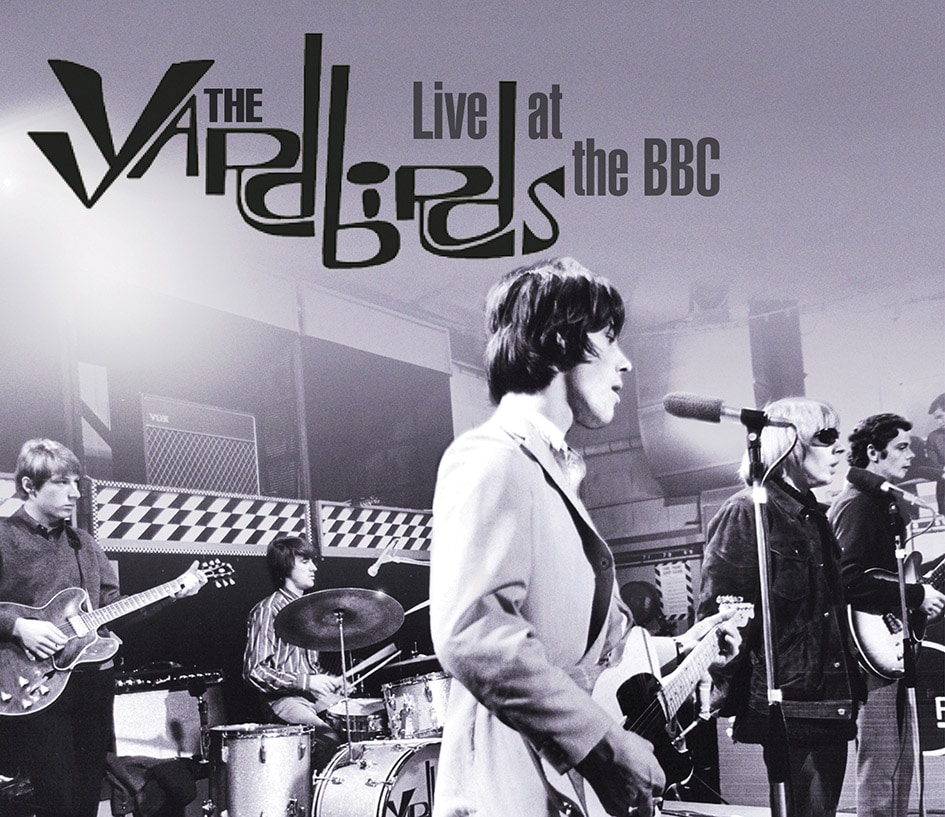 Title: Live At The BBC
Label: Repertoire
I am aware of a Yardbirds BBC CD release that appeared in the late 90s. Somewhere around 1997, I think and was released by Warners. That spanned around 26 tracks, though while this one ranges over two entire CDs and covers a tremendous 40 tracks. Although some of those are actually interviews with the band.
For example, one is taken from the beginning of 1966 with DJ Brian Matthews on his Saturday Club where the band supplied their New Year Resolutions. There's the usual cheery stuff in there, "I won't eat so much and I'll make better records for the folks," from a chirpy, smiling Keith Relf. Very sweet. So it progresses until we get to the dark side of Jeff Beck who announces, "I shan't alter at all. My resolution is to keep on the way I am at the moment." Yea…right Jeff, get into the swing of the jollity, why don't you? "What a splendid fellow," replied Matthews, his uncertainly poking through his BBC-encased demeanour.
Covering material from 1965 to 1968, the great thing about any BBC session and these in particular is that they were live and featured unique performances. Those performance were also featured on the programmes Saturday Swings and A Whole Scene Going.
In audiophile terms, the playback was understandably strident with a restricted midrange performance. Matters improved somewhat as the track recordings moved through the 60' decade. The attraction of these tracks is not for its potential audiophile performance, though. These are archival treasures.
Also from Repertoire, this month, is The Chambers Brothers' Love, Peace And Happiness (1969) featuring a half studio/half live release. The live material is the strongest. Also look out for native American outfit, solid Redbone's 1970 self-titled pop/rock album outing, who formed on the suggestion of Jimi Hendrix.