The Article
Yarbrough & Peoples' The Two Of Us
11th July 2015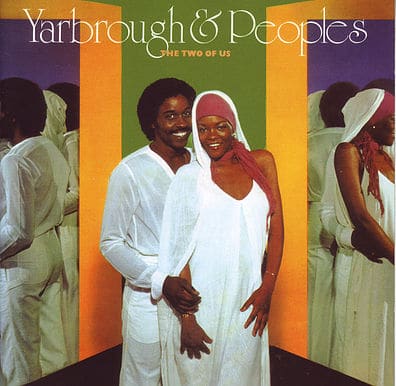 Title: The Two Of Us
Label: BBR
The introduction of this debut album sparked a number of significant events. Firstly, it started a great career: that much was evident. More specifically, it presented the duo's smash hit, Don't Stop The Music that was interesting for its hooks, catchy melody as well as its tempo. The latter stood apart from many other disco hits of the time that focused on faster, club friendly songs. Don't Stop was a more languorous, end of the evening song that inserted a heavy, deliberate, arguably more sexy, beat.
The song also introduced that dramatic, descending synth chord that would be exploited to its full by the likes of S.O.S. Band on their hot single, Just Be Good To Me.
Finally, the hit also introduced an imaginative blend of Alisa Peoples who presented the verse (and whose vocal sounds, again, remarkably like the S.O.S. Band's Mary Davis) while Calvin Yarbrough appears on the chorus with the help of an electronic vocalizer supported by some animated backing vocals.
That single was the focus and focal point of the entire album because the duo's second single from the LP, Third Degree, didn't trouble the charts too much.
Don't be too disturbed by this, however, because, unlike many other disco albums, this release includes more than the usual filler. Easy Tonight is a rather warm, cuddly ballad featuring a rich production while Come To Me retains the sense of easy going eroticism that is the trademark of the duo's style.
This excellently produced CD, arriving in a sturdy, classy jewel case, is complete with an informative booklet plus three bonus tracks: the single version of Don't Stop The Music plus the single version and 12" disco mix for Third Degree.