The Article
Xerxes 20 Plus: Taking A New Spin 
10th May 2018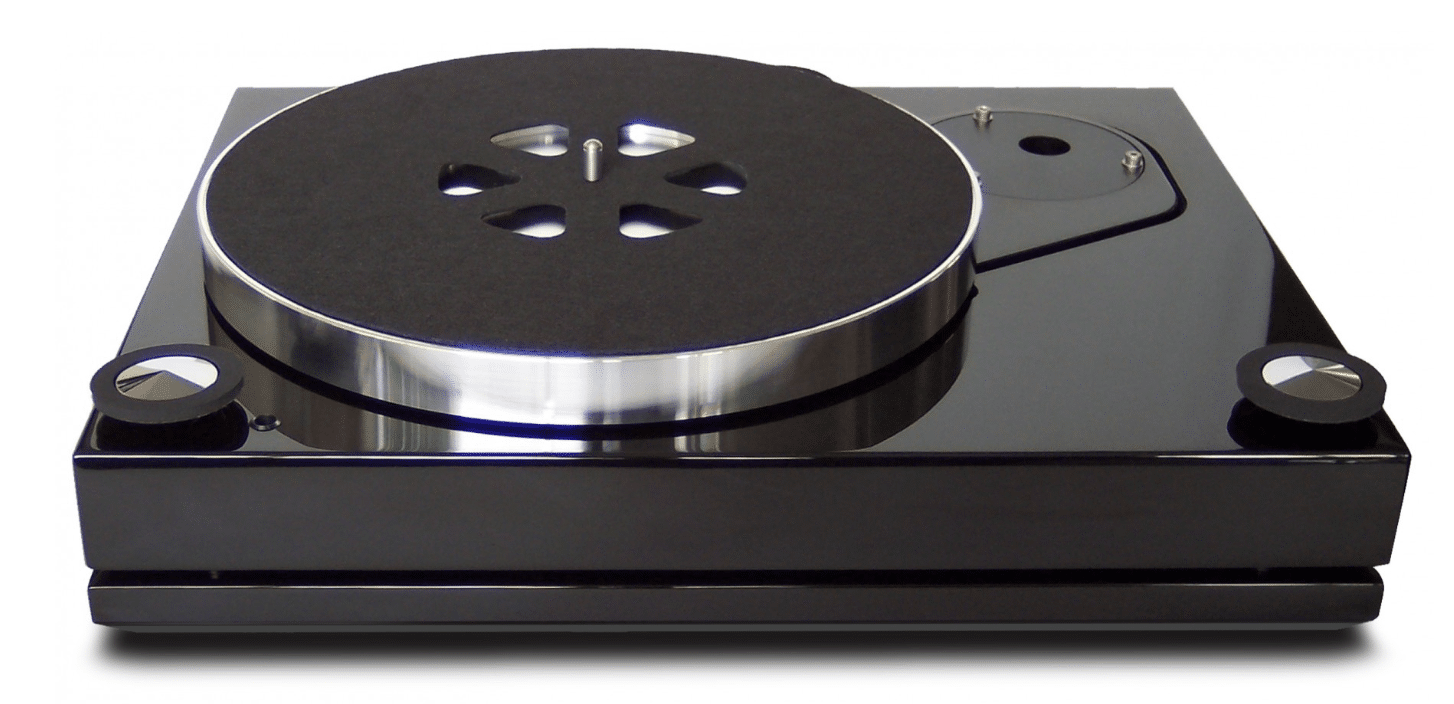 A venerable Xerxes 20 Plus turntable with a Nima arm and the new Corus2 cartridge with the Caspian VCS 2 Vinyl Control System? Paul Rigby reviews the lot, tells you why and reveals news of forthcoming Roksan analogue products
The Xerxes is not a new turntable so some of you might question why I'm looking at it now. There's a few reasons. 
Firstly, this turntable is over 30 years old now (it has received many updates since then, of course) but just because something is not brand new, doesn't mean I ignore it and I like to see if older kit still retains the quality expected of today's market. 
Secondly, I'm curious. I enjoyed the company's Radius turntable so I wondered where Xerxes would take the design philosophy.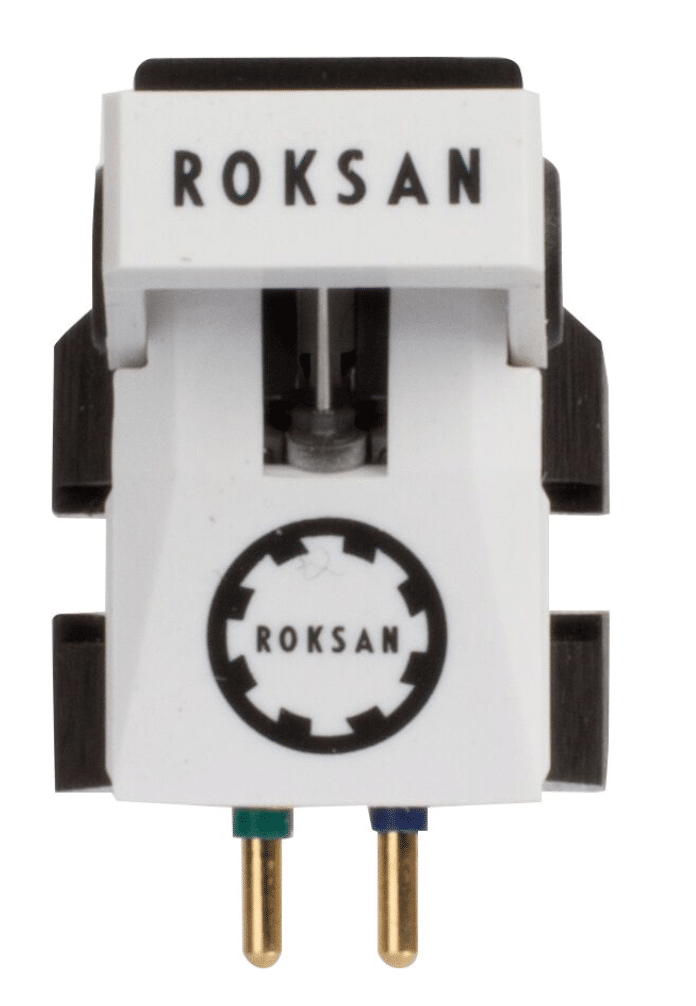 Thirdly, because I didn't request this particular component mix (more of this later), I thought I would take advantage of what I had and pursue the Xerxes in a slightly new direction. Listening to it with the Nima arm and the new Corus2 cartridge attached would allow me to review the system as an entry point access to the world of Xerxes. Especially when you consider that you can buy the top of the line Shiraz cartridge for £3,150.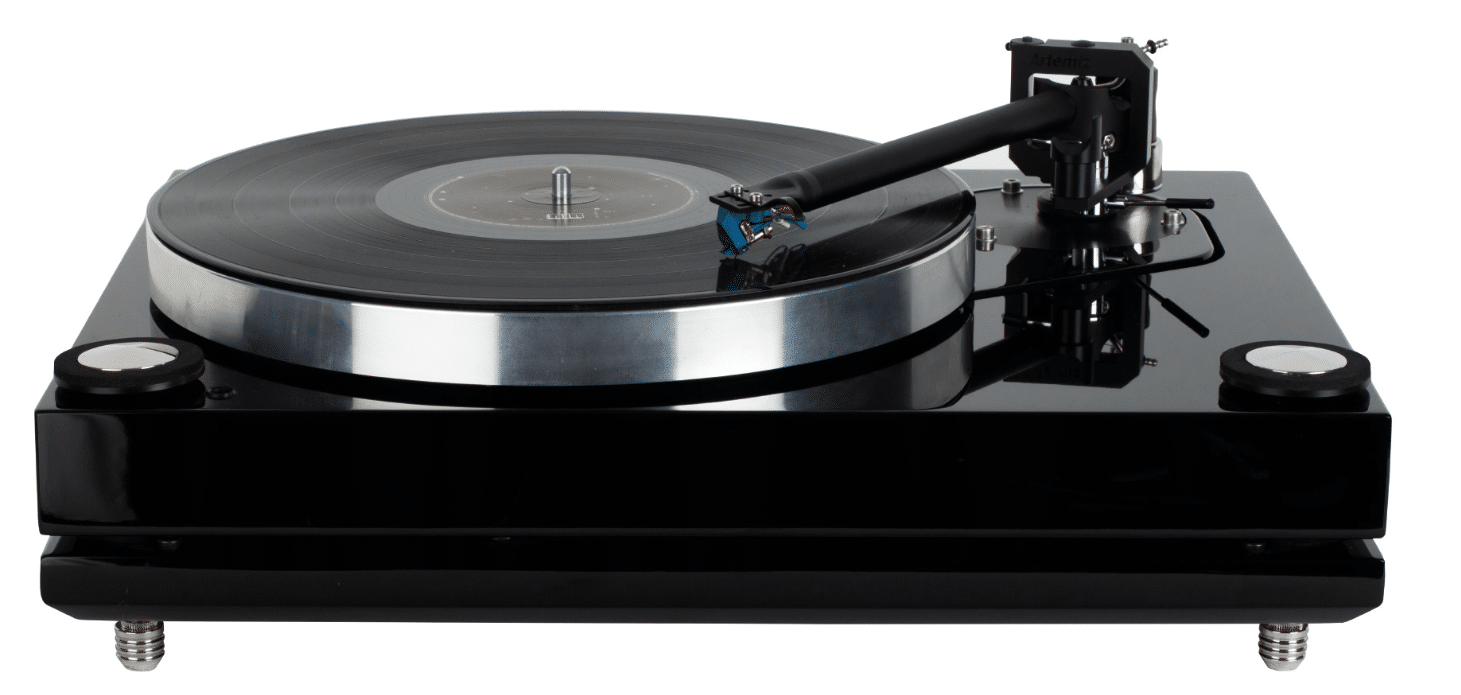 I'll talk more about the Corus2 later. Otherwise, the 12kg Xerxes turntable, which feels relatively compact at 450 x 370 x 115mm, features a three-plinth sandwich. It looks intriguing mainly because just about everything is separated from everything else by some form of damping or rubberised feet. Even the motor is attached by springs which you can twist and wiggle with your fingers. 
The upper plinth sits on rubberised feet which pass through to the bottom plinth. The connection is made via, what Roksan term as, 'Antivibration mounts'. That is, there are rubber-type mounts that sit in between the suspended platter sections. You can squeeze the plinth levels together and feel the squashy/squishy nature of them yourself.
A sub-plinth can be found within a top plinth cut out. It features more of these mounts. The sub-plinth also supports the main bearing as well as the arm and platter. A self-centring bearing uses a solid phosphor bronze sleeve. Inside is the sub-platter's steel spindle and tungsten carbide ball.
A strange addition, a little cap fits over the central spindle. This is used to isolate the record itself. Again, everything is isolated here.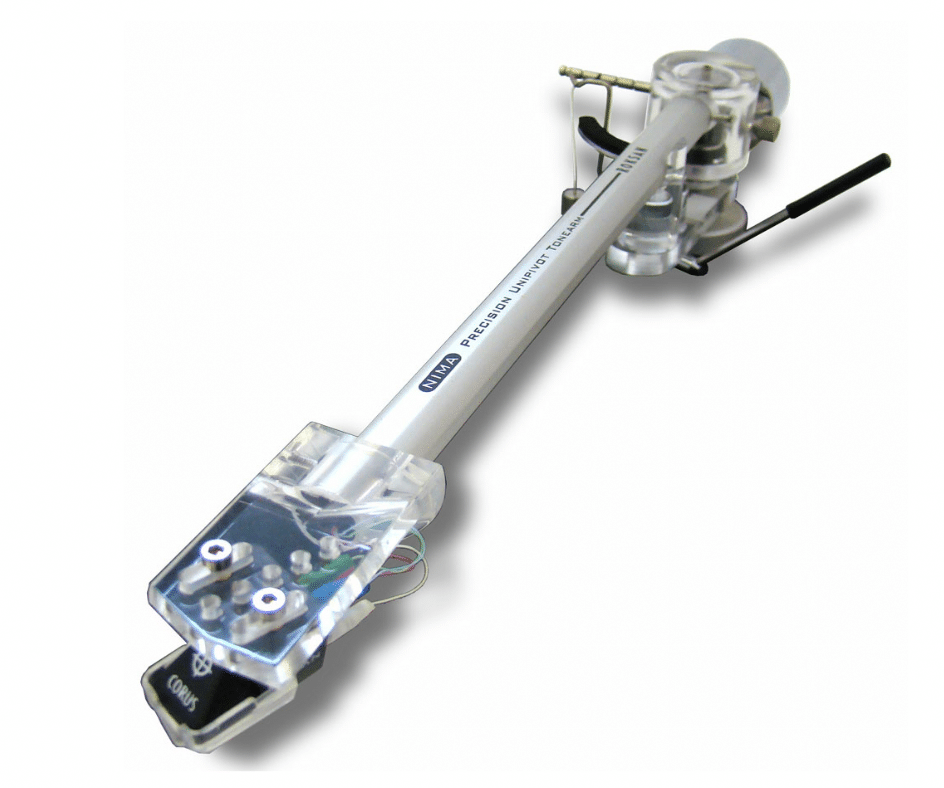 The Nima is a unipivot with a decoupled counterweight designed to, "…mount off-centre thus allowing easy Azimuth correction," said Roksan. The Nima arrives with an aluminium alloy tubing, stainless steel bearing and Van Den Hul cabling.
The VSC S2 (Vinyl System Control) combines the RPM speed controller and RPP phono stage into one Caspian M chassis. The standard VSC uses one DS1.5 power supply module to power both the RPP and the RPM electronics, whereas the VSC S2 used in this review uses two power supplies – one dedicated for each module.
INSTALLATION
Comments regarding installation are not really part of this review because I didn't install it. Am I going soft? Not at all. Repeated enquiries to Roksan secured the response that anyone who buys a Xerxes will have their turntable set up for them. The owner should not and will not do it themselves. Which means that, if you ever have a dealer who leaves you to it, complain. And if they brush you off, complain directly to Roksan. It shouldn't happen.
Hence, because I always look to replicate the customer experience, I had a hands-off attitude to this one as Roksan set up the turntable for me in my listening room. I have to say, as someone who has set up plenty of turntables in his time – it was a pleasant change! I'm thinking of employing a sort of Turntable Installation Butler to do this regularly in the future. You know, a click of the fingers here a nod of the head there. I could get used to it.
SOUND QUALITY
I began with the goth-like atmosphere from Andreas Gross and Rain Without You from the LP, Close To Home (KS).
I initially intended to use my reference Icon Audio dual box phono amp with the VCS 2 performing as the power supply and speed control system only. Before I did that, I wanted to see how my external phono amp compared to the unit's built-in phono amp. 
Compared to my Icon Audio reference, though, it did lack dynamic reach, any real infusion of air and space into the soundstage and it did struggle to translate the Xerxes' inherent sense of space and timing.
I'm really not damning the phono amp unit, though. The performance was still a good one from the VCS 2 with smooth midrange output and well behaved upper midrange performance. The bass was solid with a good rhythmic ability while the overall presentation was a little warming in tone. Because I wanted to stretch the Nima/Corus 2 combo, though, I felt that the phono amp in the VCS 2 stood as a bottleneck that would constrain the entire review. I thus reverted to the external Icon Audio instead.
Continuing with the Gross LP, while the lower cost Nima/Corus2 combo retained a relatively higher noise level than typically higher end components, the essential personality of the Xerxes was successfully retained which said a lot for the relative transparency of the Nima/Corus2. Hence, the core high resolution nature of the turntable remained in abundance. You felt that the music's natural precision was honed and toned, trimmed and tidied with absolutely no flabby bits or even a hint of mush.

This meant that the bass timing on this track was immense. Bass hit you like a shell from an 88mm artillery gun. It came from nowhere at all. Then it hit with maximum impact and then left at 100mph. It goes without saying that the overall pace of the music was high and the rhythmic beat was lively. The sheer impetus of the track on test was such that you almost sat forward in your seat, hoping to keep up. This effect was enhanced and encouraged by the Nima's unipivot design which kept the soundstage alert and light on its feet. 
That said, the Corus2 did betray its price point and inherent design a touch. The strumming acoustic guitar lacked a touch of midrange insight but, for the price, it still translated the instrument well and effectively. There was no doubt that a heap of strings were being strummed at once here. There was no suggestion that the strings were being collected into a sonic blob. There was plenty of detail on offer. 
Moving to the ballad People, sung by Earl Coleman with Billy Taylor's orchestra on the original Love Songs album from Atlantic (1968), the Xerxes package did lack an ultimate sense of presence and imagery around the Coleman delivery when compared to a higher end system. That took nothing away from the review package, though, which remained superb in how it structured the soundstage. That remained relaxed and flowing at all times.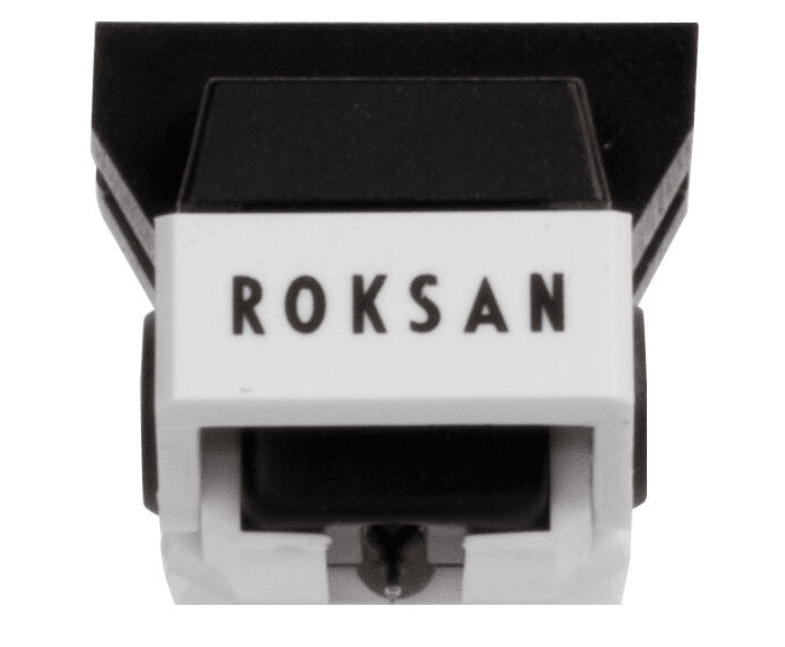 What impressed me was how focused the instruments were. That is, midrange was precise and informative at all times. The flute on the left channel was clear and able to successfully portray the vibrations from the input of air across it while the subtle percussion was easily tracked by the ear. The same could be said of the piano on the right channel which can often noodle away to itself and be missed altogether by some systems. The Xerxes, though, provided a full print-out of everything that occurred from that instrument. You never felt short-changed.
Bass was big and bold on this track, adding a lower frequency foundation that many belt-driven turntables will not be able to replicate. The Roksan package provided a balanced and structurally realistic sense of music. A balance that many of its competitors can only really dream about.
THE NEW CORUS2 CARTRIDGE
I felt that I would be neglecting my duty to 'only' review this deck as a package, especially when the cartridge is brand new.
The new aluminium bodied Corus2 added to this review sample is the second generation model of this respected design and has been designed to work well with a range of arms including the Nima.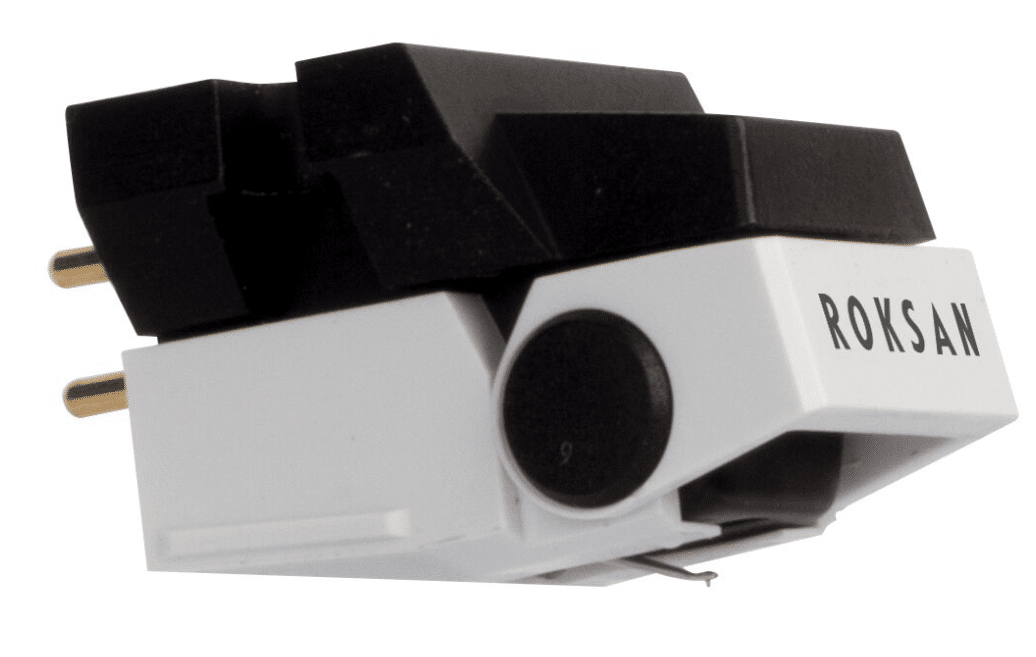 The design features a new 'VM' magnet arrangement using one small magnet for each channel rather than a larger heavier single magnet, separated by a shielding plate to "reduce crosstalk and increase channel separation over its operating band," said Roksan. 
A dampening compound and PCOCC internal wiring have been added too. A nude Shibata fine line stylus, attached to a tapered aluminium tube, dangles from the front which is protected by a fold-down cover. Weighing in at 8g it demands 2g of force.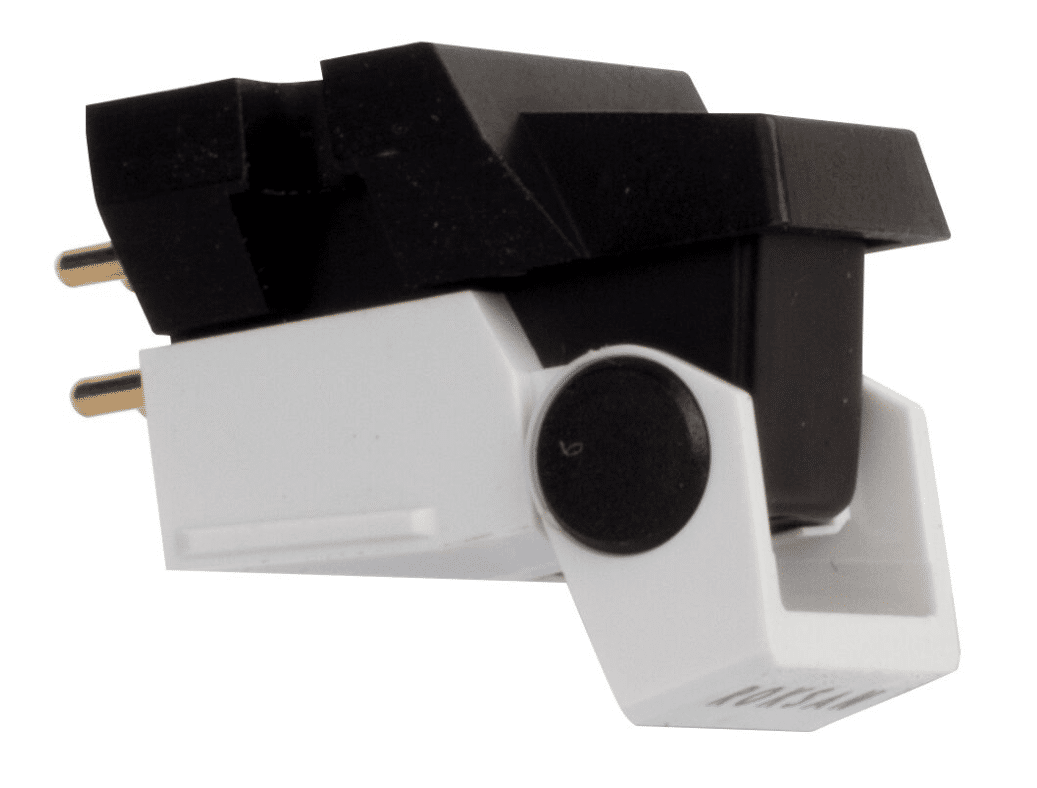 Talking to Roksan, the company revealed that the original Corus was created in co-operation with Goldring. That company was not capable of working with Roksan for this new model so Audio-Technica was approached instead. Thus, this design is based upon the VM750 but does differ in terms of the coils, winding compliance and suspension. Hence, the Corus2 is a modified and upgraded VM750.
I may not have physically installed the unit on the Xerxes turntable but I wanted to take a closer look at the Corus2 away from the host deck so removed it from the Nima to listen to it on a Michell TecnoDec and Clearaudio Performance DC. The removal from the Xerxes was a problem until Roksan then told me that the stylus section should be removed first and then the body afterwards. Similarly, when installing the cartridge, you reverse the procedure, attaching the body first and then the stylus section. You cannot remove the entire cartridge in one go, there's too much plastic in the way of the screw holes. Trying it this way will cause structural damage as you try to insert the screwdriver around corners into the screw heads so a two-part installation is the way to go. Actually, this method has its benefits in that you're less likely to damage the stylus during installation.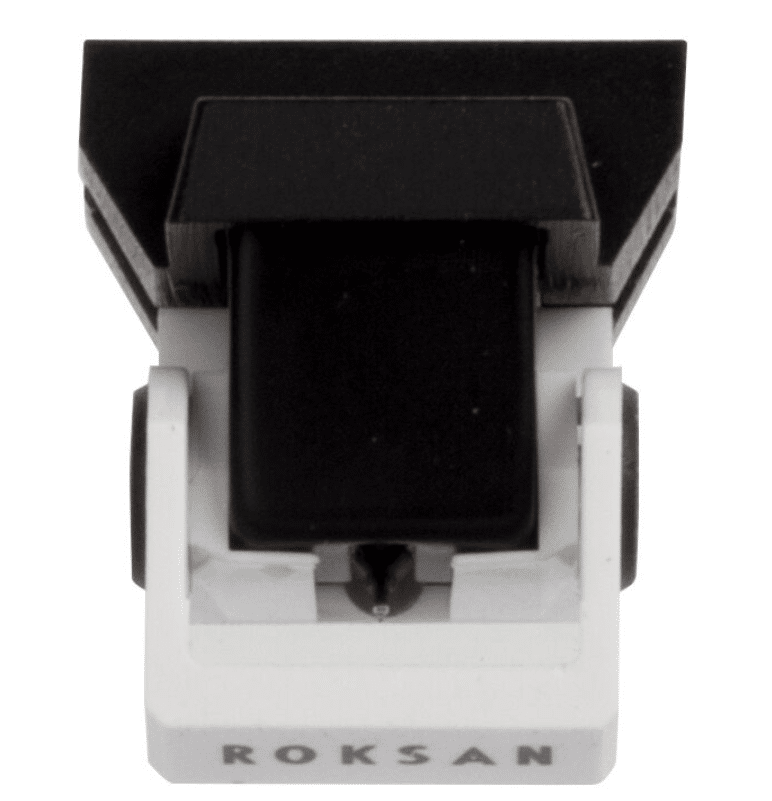 Once I wrestled with and overcame the installation issues, I gave the cartridge a sound test run of its own over various rock and jazz LPs. I was most impressed, initially, with the treble. There was a tremendous amount of space for the delicate upper frequencies to move and prosper, encouraging that essential cymbal 'pulse' that you hear whenever anyone hits a large, inverted metal saucer. This was partly down to the dynamic range created by the Corus2. That is, there was plenty of potential space to move into, in the first place. Thus, any soaring frequency never jarred by hitting an obvious ceiling and was then cut off in its prime. 
The same could be said of the multi-tracked vocal performance. The Corus2 revealed the complexity of the vocal mash-up without losing the magic of the intended harmony while any complex percussion sequences were also suitably and calmly picked apart but also allowed to flow naturally as a whole.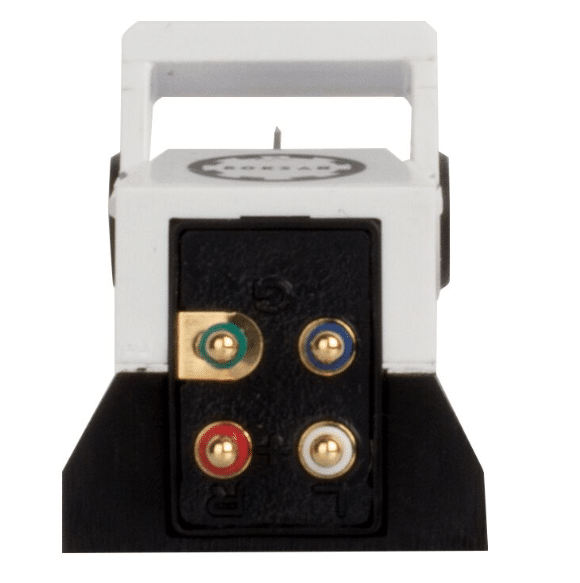 Bass, meanwhile was never over emphasised but did hold its own very well, providing an essential lower frequency balance to the soundstage.
The Corus2 remains a fascinating cartridge in sonic terms.  
CONCLUSION
I could have been very annoyed indeed at Roksan for apparently wasting my time, giving me a high end turntable with a mid range arm and a super budget cartridge. This set-up was not what I initially expected. When I requested the Xerxes, I assumed that I would receive a top-of-the-range system. 
Oddly enough though, and how often do these thing happen, the result was actually a better one. The review process proved to be enlightening and fascinating.
Fascinating because this set-up is actually a real-world system. Not everyone can afford a complete Xerxes with a top quality arm and cartridge from the off. Hence, this system provides an ideal test run for any upgrader who wants to grow into the full Xerxes kit on a gradual basis. Upgrading the arm later, then the cartridge and so on. This review system was a sort of Xerxes starter kit.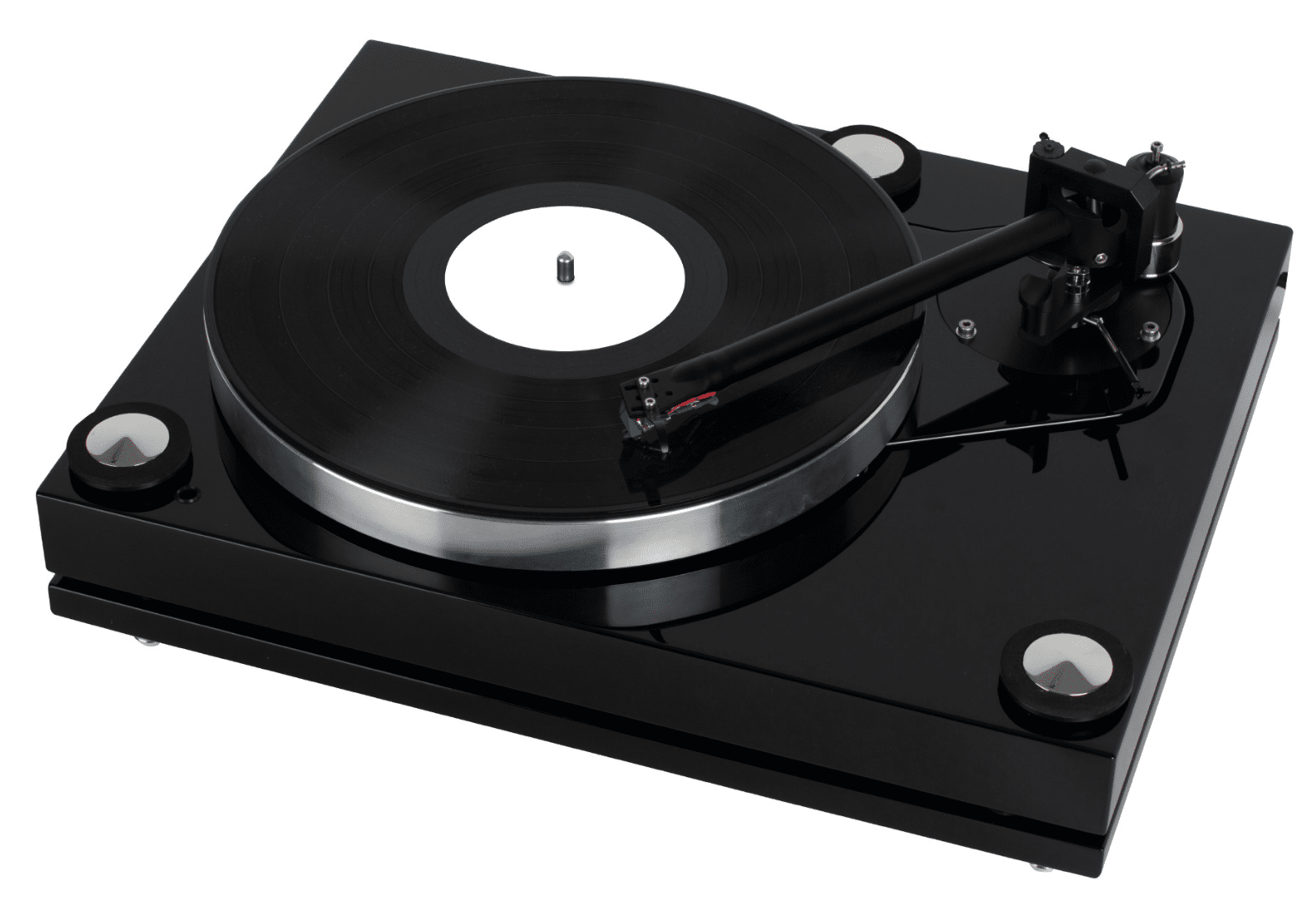 More than that, this system showed me the current state of Roksan in analogue terms. What do I mean by that statement? I mean that, right now, as I write these words, this Xerxes turntable with power supply plus the Nima arm and new Corus2 cartridge is the best that Roksan can offer right now as a balanced source system. 
To clarify, the former top-of-the-range arm, the Artemis, is no longer. It's been withdrawn. That said, Roksan is working on a new model. You heard it here first folks. The new Artemis will have a new arm tube built from Titanium plus an integral headshell and Van den Hul wiring within. Even The Pug arm is currently 'under review'. That's code for being pulled. Expect to see The Pug die a death and look forward to its replacement being of the unipivot variety. Don't expect to see carbon fibre this time around. There's no information on a top-end cartridge to replace the Shiraz yet. 
Basically, Roksan is working hard to produce, what sounds to me, a pretty exciting analogue line-up that will effectively refresh the analogue line for the company but also kick some new life into the Xerxes turntable.
As for my final thoughts on the supplied Xerxes package, I wondered if the Xerxes would now sound rather claustrophobic in this abbreviated configuration. Not so. In fact, there was a new sense of lightness and, if anything, extra pace added to the Xerxes as a system. The bass strength remained, the high resolution aspect of the upper mids was still there as was just about every other positive that the Xerxes design offers. Yes, you might lose insight and imagery when compared to the higher end products but all of the essentials are there and in spades which makes this Xerxes package one that adds something else that's new: value for money. Well, at least in relative terms.
The Xerxes might be greying around the temples but that only means that it's distinguished in audiophile terms. It still performs and still worries the hell out of other designs in its price point. As this review shows, those looking for a way into the Xerxes universe now have a relatively lower priced entry point. From there, they can upgrade and only improve their sonic experience because the basic Xerxes deck has plenty of capacity. 
---
ROKSAN XERXES TURNTABLE PACKAGE (FEATURING A NIMA ARM, CORUS2 CARTRIDGE & CASPIAN VCS 2 VINYL CONTROL SYSTEM)
Prices:
Xerxes 20 Plus turntable: £3,200
Nima tonearm: £600
Corus 2 cartridge: £465
Caspian VCS 2S Vinyl Control System: £3,500
Tel: 020 8900 6801
Website: www.roksan.co.uk 
---
GOOD: pace, bass timing, bass power, upper mid focus, balanced output, no installation hassles, 
BAD: built-in phono amplifier, entry level system sonics 
RATING: 7
---
ROKSAN CORUS2 CARTRIDGE 
GOOD: sonic balance, upper frequency insight, integrated bass, dynamic reach, quirky installation
BAD: nothing
RATING: 8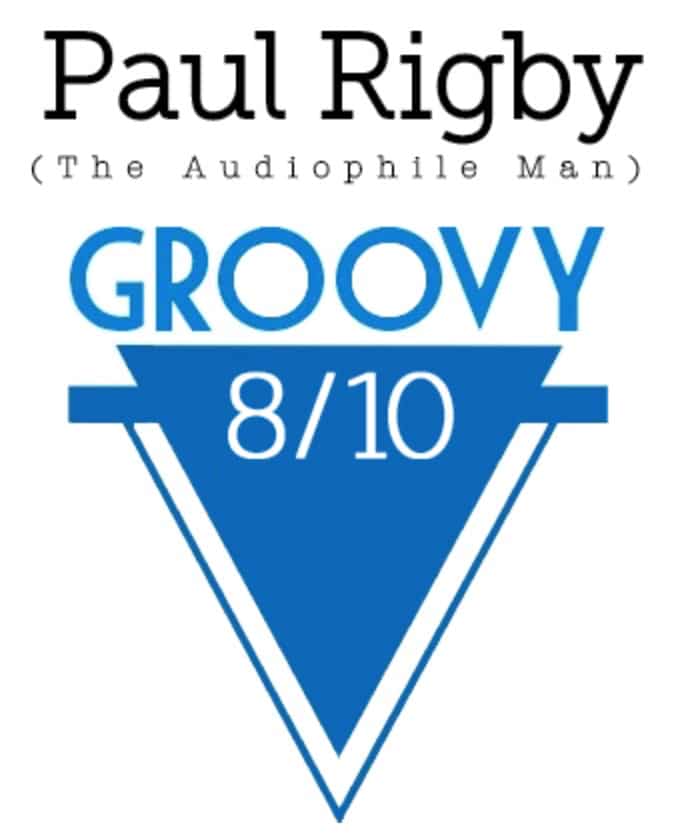 ---
[Don't forget to check out my new Facebook Group, The Audiophile Man: Hi-Fi & Music here: www.facebook.com/groups/theaudiophileman for exclusive postings, exclusive editorial and more!]
REFERENCE
Origin Live Sovereign turntable
Origin Live Enterprise 12″ arm
Transfiguration Proteus cartridge
Michell TecnoDec turntable
Clearaudio Performance DC turntable
Benz Glider Cartridge
Icon PS3 phono amplifier
Aesthetix Calypso pre-amp
Icon Audio MB845 Mk.II monoblock amplifiers
Quad ESL-57 speakers with One Thing upgrade
Vertex AQ, Gekko & Tellurium Q cable
Blue Horizon Professional Rack System
Harmonic Resolution Systems Noise Reduction Components
All vinyl was cleaned using an Audio Desk's Ultrasonic Pro Vinyl Cleaner