The Article
Wolfscote's Turn the Glass
11th February 2016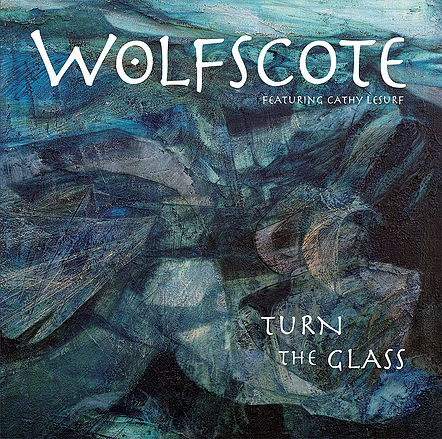 Title: Turn the Glass
OK, before we go any further I need to tell you that this band includes Cathy LeSurf. In fact, the cover of the CD makes a big play of the fact. So, what's the big deal? If you didn't know, LeSurf is a big deal. To begin, she was a member of the Kent-based Fiddler's Dram and the vocalist on their 1979 folk-flavoured hit, Daytrip To Bangor. In fact, with that outfit, she also appeared on To See The Play (1978) and Fiddler's Dram (1980). Later, Lesurf then joined the Oyster Ceilidh Band (later Oysterband), singing on their first two albums. During the early 80s she became a member of the Albion Band and in 1985 moved to Fairport Convention for Gladys Leap (1985).
But that's not all. On this album is respected folkie Gordon Giltrap and the best fiddler England has ever produced, Dave Swabrick, veteran of folk-rock band, Fairport Convention plus Andy Cutting, known for his own work but also collaborations with Kate Rusby and June Tabor.
In amongst that long line of folk royalty is the band itself, Wolfscote. Vocalist, Isobel Kimberley and LeSurf work well together, blending without any effort at all. The Twa Corbies, is a sophisticated rendition of this well-known song while, in Edward, LeSurf gives this traditional song and an attractive a new slant, a bluesy feel if anything.
Derwentwater's Farewell is a great platform to show Isobel Kimberley's vocal chops which she presents with aplomb. It has strength and a powerful potential that gives the song confidence and security.
This album has long been overdue. If, for no other reason that to hear Lesurf appear again within an album project. It was well worth the wait.