The Article
Wanda Jackson: She was Into Her Country Thang too, you know
21st April 2017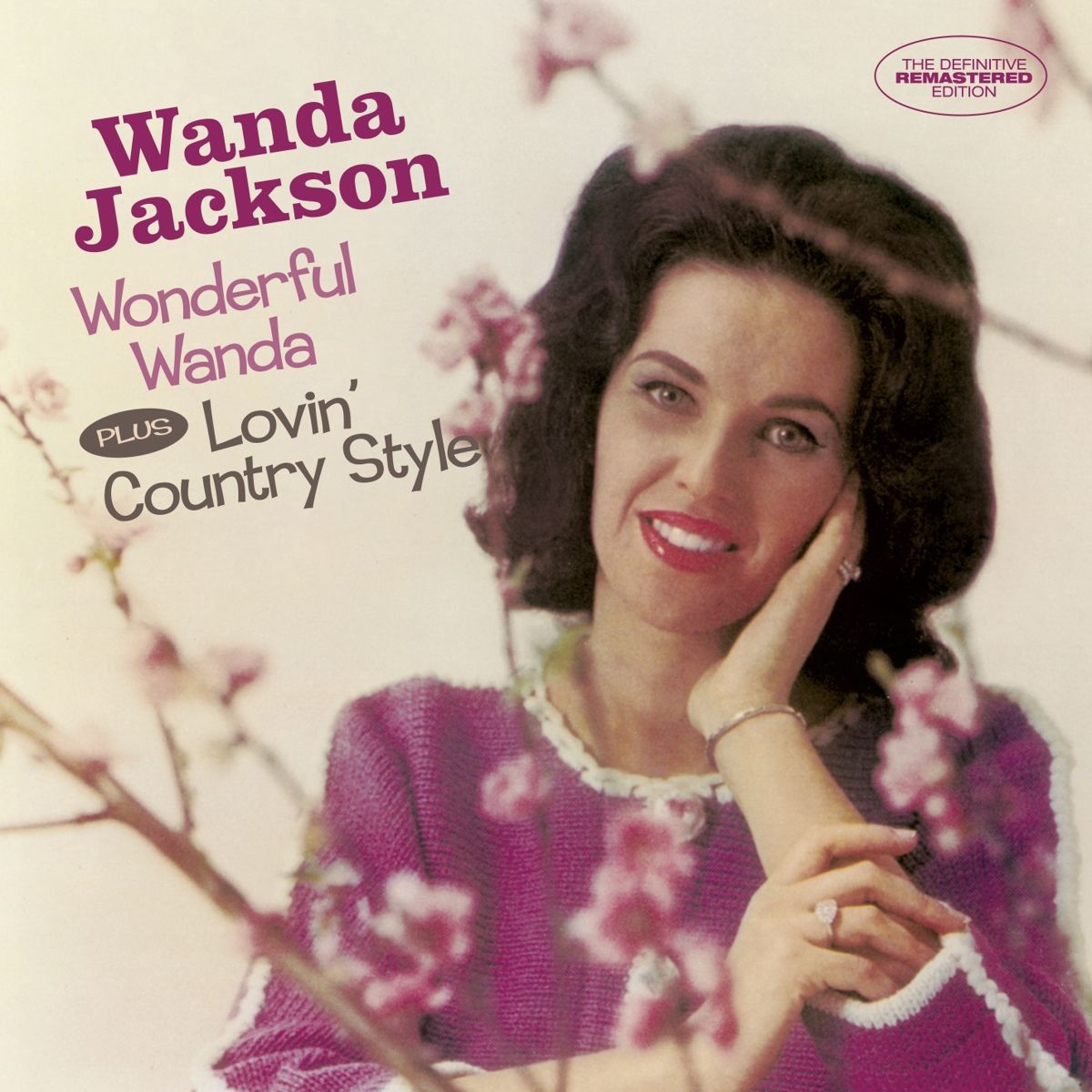 Title: Wonderful Wanda plus Lovin' Country Style
Label: Hoodoo
Jackson is known as a rockabilly singer and a darned good one too. Her father encouraged her to do just that. More than her father, none other than Elvis Presley said she should follow the genre. So, then. She'd been 'told' hadn't she? Jackson's first tour, in 1955 and 1956, saw her placed on the same bill as Presley and both got along well. She released the seminal Fujiyama Mama in 1958, which sent the whole Japanese nation rockabilly mad while her version of Let's Have a Party followed right after Presley's and became a Top 40 hit.
But that wasn't all of Wanda Jackson. She was torn between rockabilly and country. Country played a large part in her life. After all, while still at school, she was spotted by Hank Thompson on the radio and sang with the Brazos Valley Boys, gaining a country hit on Decca with You Can't Have My Love
After her sojourn with Elvis, she was back in the country Top Ten with Right or Wrong and In the Middle of a Heartache…which is where this CD comes in. Both of these country albums appeared in 1962 when she signed to Capitol. Wonderful Wanda was her fifth album and featured the single, Heartache.
She makes the cover of Burl Ives' A Little Bitty Tear her own by bending the lyric as you might bend the strings of a guitar, adding a 'wang' effect to the words of the song title, giving the song a kick that helps the song to settle into a faster tempo than the original.
I Don't Wanna Go employs a similar tactic but, in this case, she uses her voice to almost fracture the lyrics into shards as she injects a fear of loneliness into her rendition. It's like an extreme version of Patsy Cline. A sort of country punk version of Cline or avant-Cline.
On Decca's Lovin' Country Style, you hear important Jackson fare recorded in the mid-50s which add weight to Jackson's cannon as well as provide depth to her country roots.
In addition to the two albums, you also receive six bonus tracks including hard to find songs such as Tongue Tied and Lost weekend.
A great way to hear the flip side of Wanda, the sassy country girl.