The Article
VINYL & CD REVIEWS 12 MAY 2023 PT.2
16th May 2023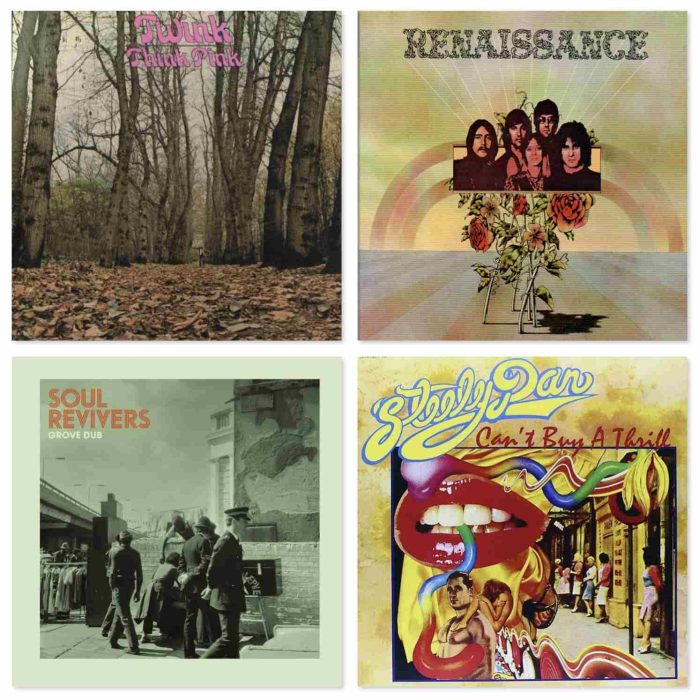 My recent venture into music was so intense, I couldn't stop! Hence, I had to split the piece into two parts. Like Part 1, I have a mixture of news and reviews for you. Both vinyl and CD, covering a host of genres. For the reviews, I've added Buy links plus mastering comments
VINYL NEWS
Venezuelan Ray Perez Y Sus Kenyas' Ra! Ra! (https://vampisoul.bandcamp.com/album/ra-ray) is infused with salsa, celebratory brass pulses. This reissue of the 1969 original on Velvet was recorded during El Loco's time in New York.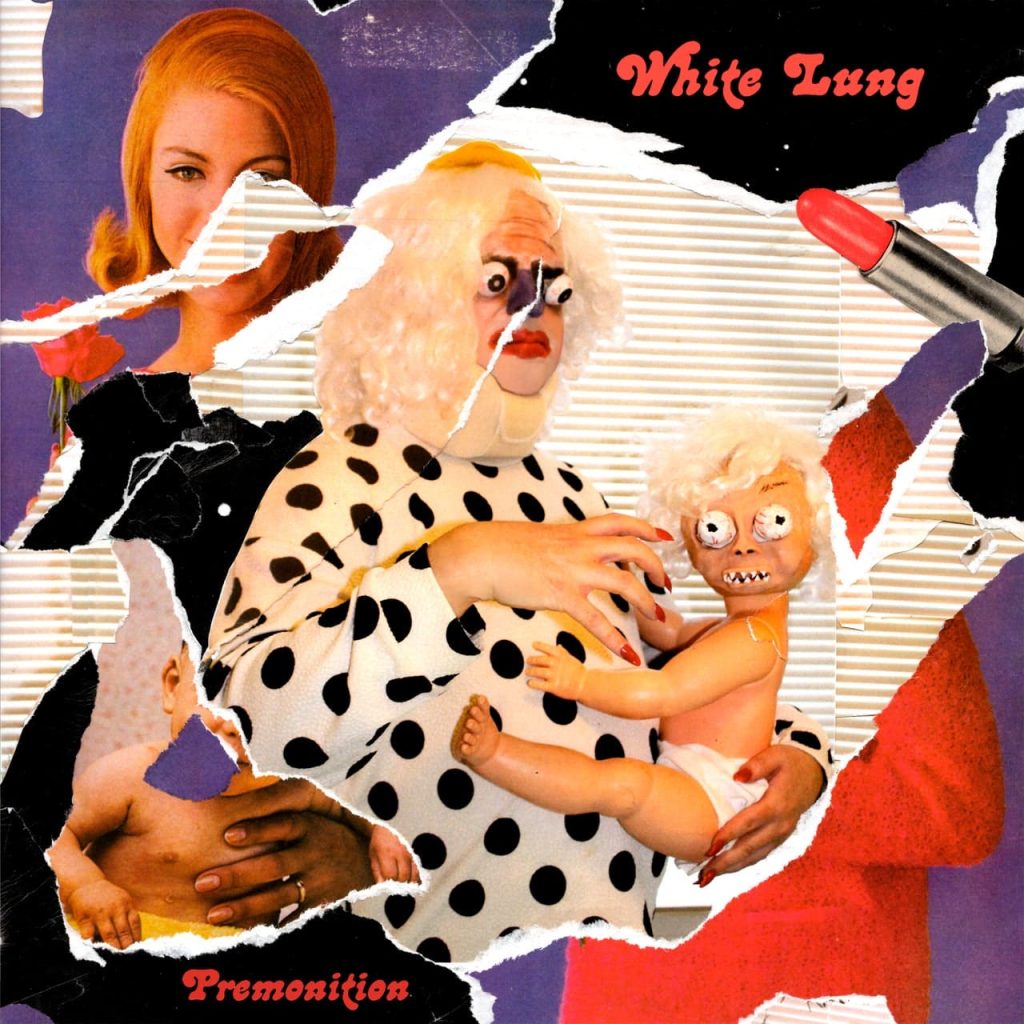 White Lung's Premonition (Domino: https://www.dominomusic.com/uk) offers Canadian punk full of lyrics connecting with the blossoming family. Slightly less aggressive than earlier LP releases (as a consequence?). Because a new family demands priorities from its lead singer, this is reportedly the band's final album.
From the Danish bassist, Lasse Mørck and his new album Imagining Places I've Never Been (https://lassemorck.bandcamp.com/album/imagining-places-ive-never-been) shows the man's jazz quartet. The style is semi-drunk, two in the morning, swaying swing. The whole thing might come crashing down at any moment. Well worth a listen.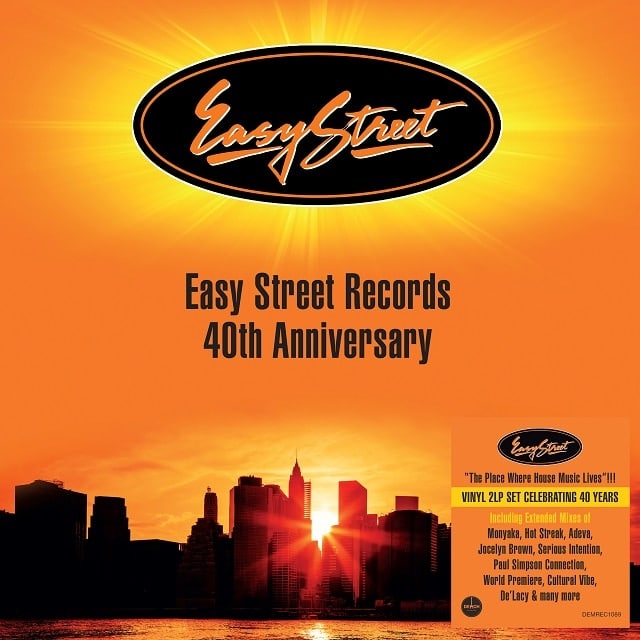 Check out Demon Records' Easy Street (www.demonmusicgroup.co.uk), a 2LP, 14-track compilation, a celebration of the 80s dance label as it celebrates its 40th anniversary in the company of producers like Paul Simpson, Jellybean, Blaze and Todd Terry.
Manu is Bryan Senti's new LP (https://bryansenti.bandcamp.com/track/manu) A Colombian/Cuban-American Composer and violinist/violist is an accomplished creator of soundtracks but this one doesn't feel too cinematic, although there are tell-tale string sustains…oh the tension. This one is aimed more at Neo-classical fans, as a constructed album. I like it and Senti's playful way with both strings and percussion.
VINYL REVIEWS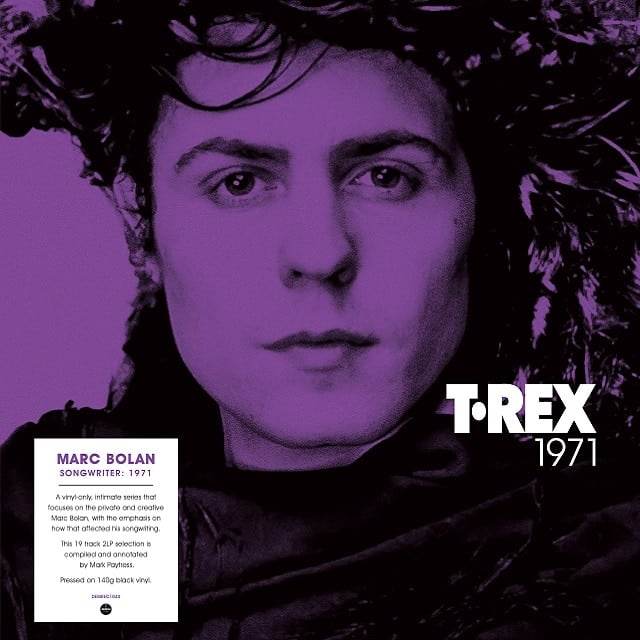 T.REX
Title: 1971
Another from the UK-based audiophile outfit Demon now and a vinyl-only compilation from T.Rex called 1971. Curated by journo scribbler, Mark Paytress, this is a 19-track double album. Hence, the album focuses on the band's time during 1971 with  full-length versions of the hits Hot Love and Get It On, along with the single version of Jeepster. Expect B-sides and work-in-progress efforts too (e.g. a 15-minute acoustic home demo of Bolan's unfinished sci-fi rock opera Children Of Rarn.)
There's no unissued works on this set, incidentally, but if you're unfamiliar with Bolan's lesser-know work then this release serves as a fine introduction. 
As for mastering? Music derives from varying sources so the sound quality also varies although, in broad terms, I was very happy with it. Open, expansive with plenty of detail on offer. 
I am and continue to be surprised at Bolan's ability to draw you into a melody and to keep you there, mesmerised. And then to convince you that, actually? It might be a really good idea if you moved in and never actually left. That's a magic that Bolan and just a few other artists out there can offer the listener. 
BUY HERE:
USA – https://amzn.to/3ncVGSM 
EUROPE – https://amzn.to/40R5Y8K 
SOUL REVIVERS
Title: Grove Dub
Soul Revivers' Grove Dub is a dub version of the album, On The Grove. What's interesting about this one, apart from the dub bit, is the inclusion of Jamaican legends playing alongside 'the kids' such as Ernest Ranglin (the guitar man who loved reggae and jazz) and rocksteady singer Ken Boothe. 
As for the mastering? Despite the necessary emphasis on bass – well, this is dub after all – this recording is clean and open across the soundstage. Bass never encroaches upon the upper frequencies which is good to hear. 
BUY HERE:
USA – https://amzn.to/3LibKKL 
EUROPE – https://amzn.to/3ndAThS
GLORIA SCOTT
Title: So Wonderful 
Check out Gloria Scott's So Wonderful (https://acidjazz.bandcamp.com/album/so-wonderful). Scott issued a range of soul singles in the 60s and then released a noted 1974 album (What Am I Gonna Do), produced by Barry White. From that point onwards, her cult soul status grew like no-one's business.
This 2022 release is a sort of sequel to that 70s album and rich reward for her work during and since that time. This LP presents her sweet, smooth, soul delivery and includes tracks penned by Scott plus a few oldies inserted for good measure. And it's rather lovely. 
Mastering? Apart from slight compression, the overall sound is generally balanced. 
BUY HERE:
USA – https://amzn.to/41N9P8i 
EUROPE – https://amzn.to/41DXfrP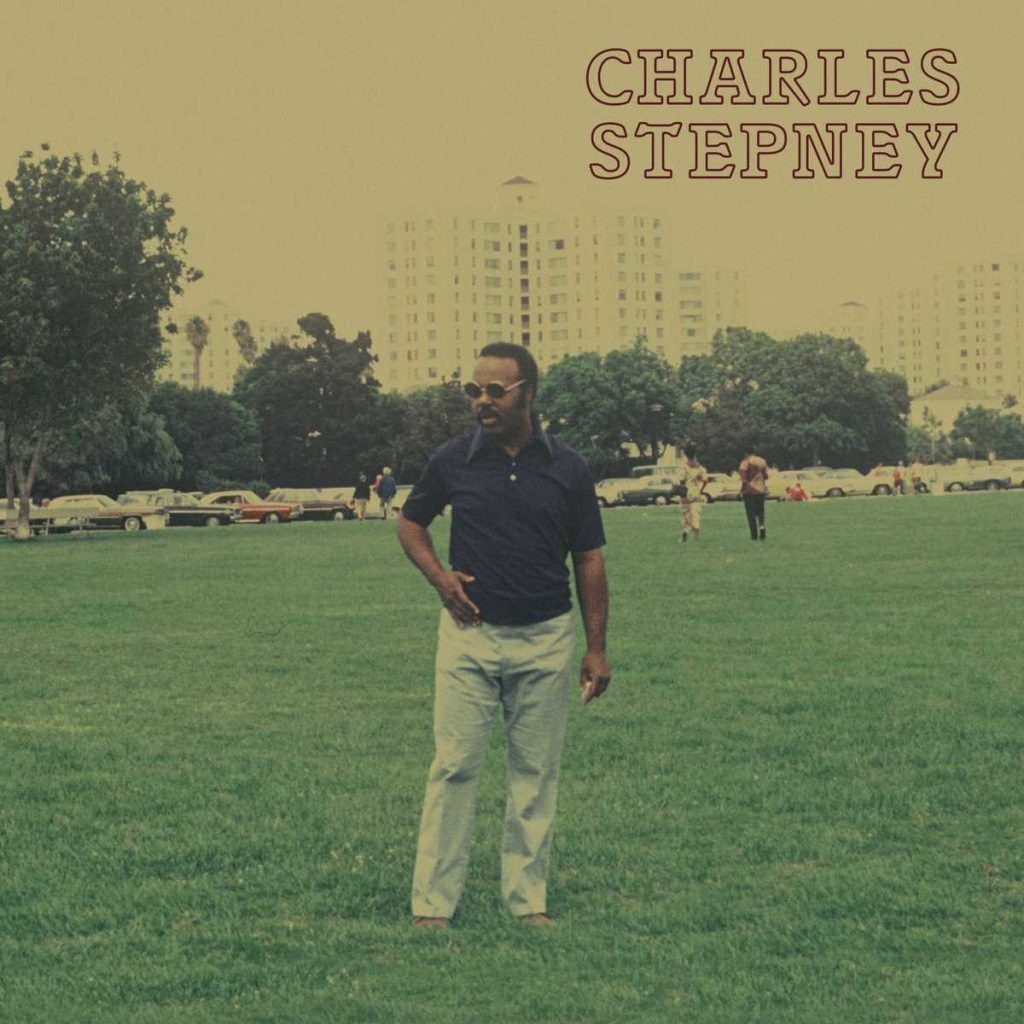 CHARLES STEPNEY
Title: Step on Step
If you're the sort of person who is attracted to vinyl because of its production values and the quality it exudes then check out this release from Chicago's International Anthem: decent plastic outer sleeve, robust gatefold sleeve with rare photos on the left side with lots of notes on the right, obi-type strip featuring album information and information on other label releases, designed inner sleeves…the only let down is that that the inners are paper. It would have finished the package to have a soft-plastic coating to that paper but look, you can't have everything. 
So yes, Stepney? Give him an instrument and chances are he'd be excellent at playing it. One of those guys. Not just that, though. He was a top-notch arranger, producer and songwriter. So, very annoying then. Especially for those of us with a grain of his talent. He worked with Earth, Wind & Fire, Rotary Connection, The Dells, Terry Callier and more. As Downbeat magazine once said of him, he was "One of those unseen workhorses whose business is other people's success."
And you know what? The universe tends to do this to people. It's almost like the greater the gifts, the less time you're given to use them. Talented. Could apply himself to any musical task you can name. Then he dies at the stupid age of 45, in 1976. Heart attack.
Stepney never released a commercial album of his own but he did record demos, ideas, scribbles and more. This is the content of this double album. All of which are brought to you, care of his three daughters.
It's a beautiful testament and it's packed with a series of rich, melodic soul instrumentals, sometimes accompanied by vocalisations (as opposed to actual vocals) plus memories laid down by his daughters. 
Mastering is pretty simple and straightforward. These are demos so the sound has a primitive, sometimes slightly hissy and basic presentation but there's also much charm on offer too that enhances the appeal.  
If you're serious about your soul and funk, then grab this archival document of a hidden hero. 
Check out this link for a mini documentary on the guy: https://www.youtube.com/@WaxPoeticsMagazine/videos
BUY HERE:
USA – https://amzn.to/3AA5A3I 
EUROPE – https://amzn.to/3oHBOra 
STEELY DAN
Title: Can't Buy A Thrill
A rock group of some sophistication was Steely Dan. They never pushed rock to the nth degree, though. They were too busy infusing their music with every other music genre they could find. Song-writers Becker & Fagen created music with a large measure of complexity but always hung that complexity onto a melodic frame. 
This album both illustrates the above but also differs from the rest of their work. Including the seminal singles, Do It Again and Reelin' in the Years, this album also inserts the pure vocals of David Palmer (and let's not forget Jim Hodder) and it appeals to the masses which, for some, makes this album a 'lesser' release. Further albums by Steely Dan wouldn't compromise to popularity, FM friendliness and acceptable production values.
Despite my above comments, this 1972, MCA debut might just be my favourite LP from the group. So there. It is often gentle in presentation, melodic (yes), I happen to think Palmer's vocals add a necessary extra bow string to the vocal variety (the track Dirty Work is the definition of the word, 'classic') and I happen to like the exploratory nature of the LP.
Mastering provides plenty of detail. The mids pushed just a tad forward which can create slight hardening at higher volumes but that could easily be a mix thing. Vocals sound relatively close mic'd too. The mastering grabs as much detail right across the soundstage, offering a feast for the ears. It is pretty good, overall.
As for the hit single, the Reelin' in the Years lyrics? "You've been telling me you're a genius since you were seventeen/In all the time I've known you I still don't know what you mean"? Yea. I've known people like that too. 
BUY HERE:
USA – https://amzn.to/3ns3pwv 
EUROPE – https://amzn.to/419Zh1V 
CD REVIEWS
TWINK
Title: Rainbow/Think Pink
John Alder – or the wonderfully named, Twink – was a singer but known more as a drummer and made his name with the 60s outfit, the Fairies, then had a time with psychedelic outfit, Tomorrow (he was there on the band's one and only album), the obscure Aquarian Age then the cult band, the Pretty Things. Again, Twink was there during that band's seminal LP S.F. Sorrow, the very first rock opera. Solo work then lead to the formation of the Pink Fairies.
These two solo CD outings from Floating World represent some pretty diverse time periods, I have to say. Think Pink was a 1970 release on Polydor while Mr. Rainbow was a 1990 outing via the man's own Twink Records.
His early work dives into the glory of psychedelia but the quality is right up there with the likes of Syd Barrett and Kevin Ayers plus others. Featuring a host of talents on Think Pink, including ex-members of Tomorrow, the Deviants and a certain Steve Peregrine Took, this album has elements of early Pink Floyd et al and is packed with sonic variety from the mind-melting trippy to the harder core psyche rock to more consider psyche folk to…well, on it goes.
Mastering? Well the original mix itself is all over the place, parts are heavily treated, sometimes the mics are blown out, there's effects in here and more, so any mastering struggles to do much with it. Even so, Floating World has done the best it can with the original material. The result is a decent playback.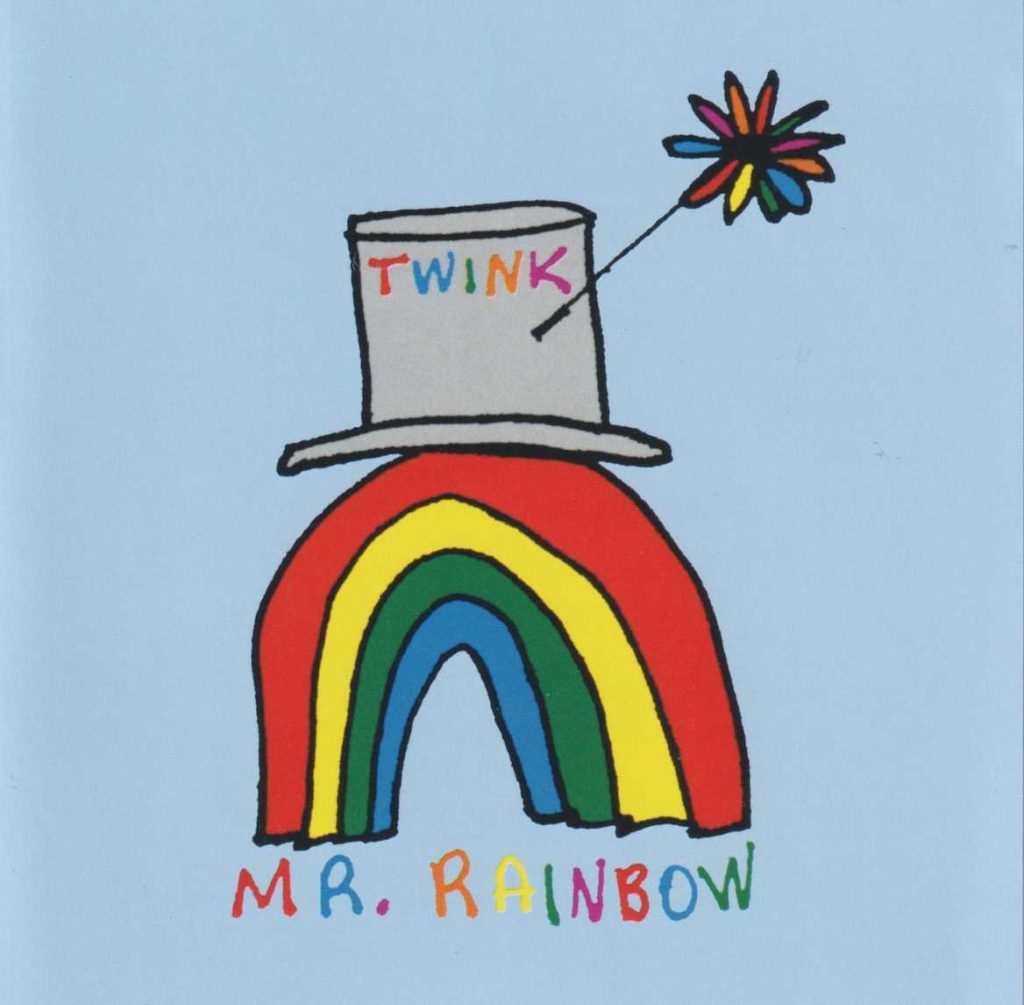 Mr. Rainbow doesn't have the same gritty, eccentric nature of Think Pink. This is still Twink but with a distinct 90s production ethic which dilutes his idiosyncratic power, somewhat. It's a half decent rock album but the magic isn't quite the same. The mastering is excellent, though. Open and airy soundstage with a 3d stereo image. 
BUY HERE:
RAINBOW
USA – https://amzn.to/3AYaNm9 
EUROPE – https://amzn.to/3nBaIlt 
THINK PINK
USA – https://amzn.to/44wpIla 
EUROPE – https://amzn.to/3HJP318 
RENAISSANCE
Titles: Renaissance/Live Fillmore West and Other Adventures
Two releases from the UK record label, Repertoire and both devoted to a vastly under-rated group. 
Renaissance has a relatively complex history. Like the prog outfit, Genesis, there were two distinct Renaissance line ups that offered differing creative content. One followed the other as those line ups evolved.
This 1969 album focuses on the first band iteration. It was fronted by ex-Yardbirds man, Keith Relf, his sister Jane and Yardbirds man Jim McCarty plus others.
As 1971 turned into 1972, the above and original version of Renaissance had gone replaced by Annie Haslam, Jon Camp, John Trout, Terry Sullivan (not the guy who ran Loricraft), which is why we saw the album, Prologue.
I love the later-period band but I equally love this earlier Relph variant too which was a proto-prog at its finest, featuring classical infusions and psychedelia overtones.
As you find with bands like Genesis, the Renaissance fan base often divides itself into advocates of the Relph-fronted group or the Haslam-fronted variant. 
Some have called the Relph iteration the real Renaissance and, playing this Repertoire reissued, self-titled debut, I can see why although I'm not sure I would agree. I tend to see both band variants as opposite sides of the same coin. There are plenty of similarities between the two, especially initially. In addition, wouldn't the Relph-fronted version of the band have also evolved over time as Renaissance Mk.II evolved from their 1972 debut, Prologue? To me, comparisons of bands set in amber are pointless.
This debut self-titled CD reissue from Repertoire arrives in a digipak sleeve with two bonus tracks: The Sea and Island (Single Version).
Mastering? I can feel some compression on my ears as pressure but nothing more than that. That is, the compression only serves to highlight detail. There's no obvious, nasty midrange or treble peaking here while bass is well integrated in the mix.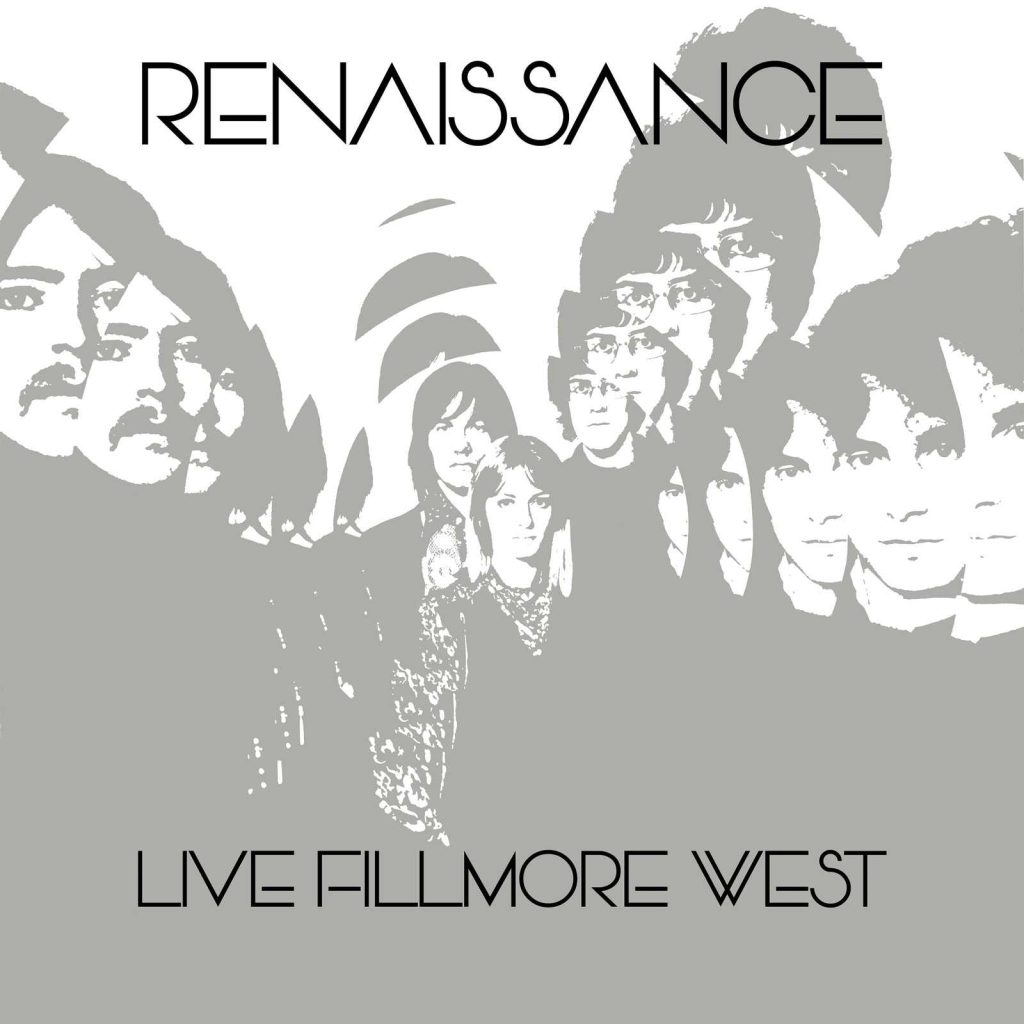 The live box also focuses on the early line up and packs in 4CDs and a DVD. Spanning 1969-1971, the original Relph Renaissance line-up is heard in concert and on a selection of radio and TV broadcast performances at Fillmore West. This  and Cincinnati offers a quality bootleg playback. Nothing more than that. Clarity is poor, bass is absent, mids and treble are pinched but it's a rarity and should be prized for its archival nature. Cincinnati is the better sounding of the two, though.  
You also get a bonus disc of rare tracks and demos and a DVD of appearances from Germany's seminal TV show, Beat-Club (a clean playback but rather thin midrange and treble), at Opération 666 in Paris (similar but with more hiss) and also from BBC 2 footage. 
In general terms, the BBC content here offers typical sound quality from the time: compressed, lacking dynamic reach, half-decent mids and bass.The selection of rarities provides superior studio sound.
To repeat, all of this content should be valued for its rarity/archival value. Don't come into this set looking for audiophile perfection. Approach it as a fan or a scholar or both but be thankful it all exists for us to buy.  
A 24-page booklet includes liner notes penned by Chris Welch and original band members, Louis Cennamo and Jim McCarty.
A superb package of goodies from this important band, methinks. 
BUY HERE:
RENAISSANCE
USA – https://amzn.to/418bjZB 
EUROPE – https://amzn.to/417A2gC  
BUY HERE:
LIVE FILLMORE
USA – https://amzn.to/3NHsUnX 
EUROPE – https://amzn.to/42uvWA3