The Article
VINYL & CD REVIEW ROUND-UP #9
10th July 2020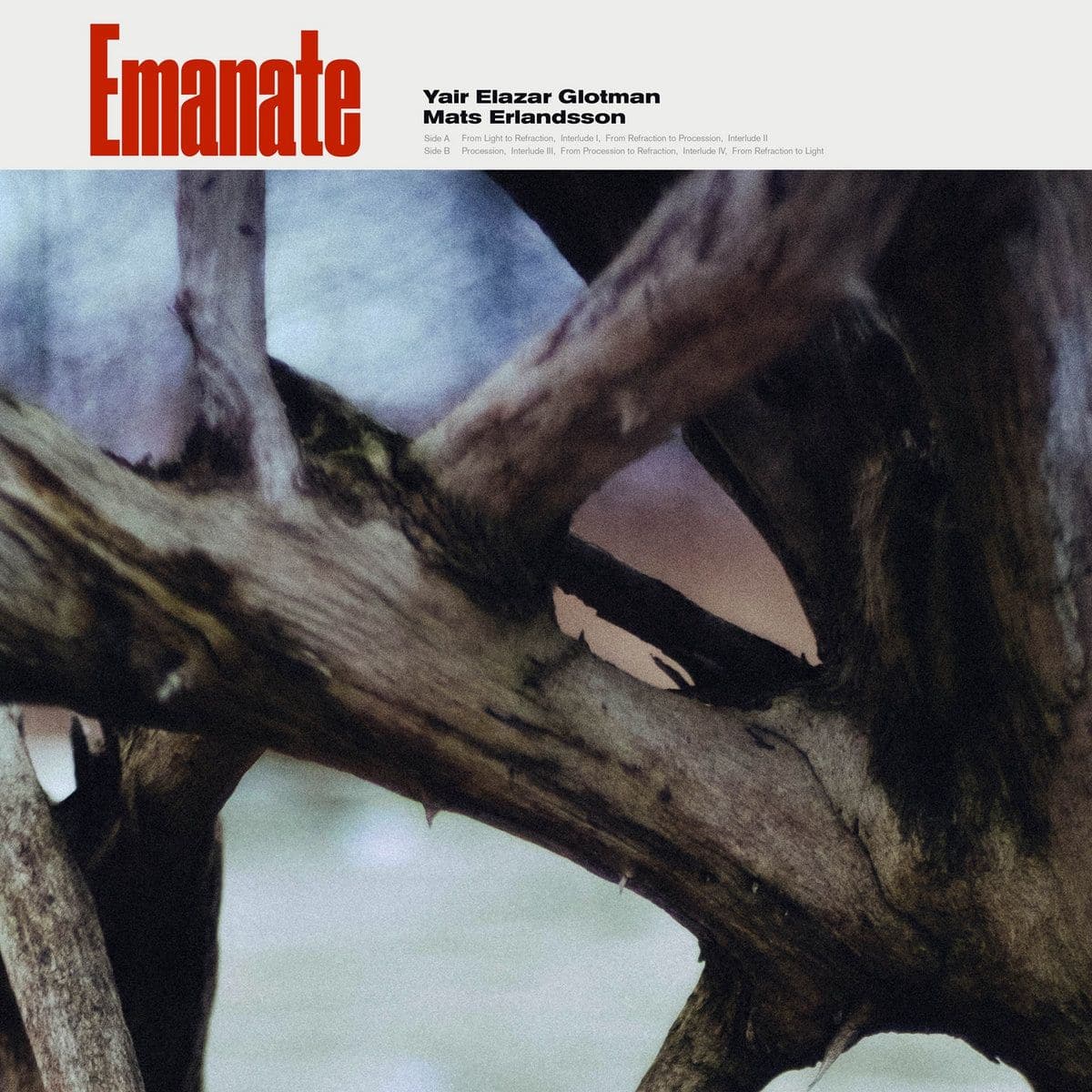 This week, in issue 9, I offer you eight recent releases for review, splitting the content mostly into vinyl with two CDs tagged on the end
YAIR ELAZAR GLOTMAN & MATS ERLANDSSON
Title: Emanate
Label: 130701
Modern experimental, analogue and electronic music that ranges from Stockholm to Berlin, the home cities of both artists. 
This is drone-based, soundscape music that is determined to take its time and don't you dare rush it or there'll be words.
In fact, they guys themselves describe their work as, "…suffused with a chromatic density and a tendency towards an edgy darkness." And, yea. I'll run with that chromatic stuff. I can hear all of that.
This is a nine tracker but it was created as a single, solid piece of neo-classical composition Pressed on black vinyl, the mastering offers a touch of compression but nothing aggressive or intrusive.
Don't listen to this when you're in a rush or when you're thinking of something else. You'll need to release yourself to this music and let it lead you to dimensions anew. There's a meditative quality about the music that's almost tidal with musical tones sinking into one another, forming new tones to push and morph into still new areas of exploration. 
And look, between you and me? If you fancy throwing in the occasional 'Ommm' now and again, then go as the mood might take you. I'm sure the chaps wouldn't object too much.
PROUD MARY 
Title: Songs From Catalina
Formed in 1999 with the sort of Oasis, Stone Roses attitude and chord progression that you'll find familiar, the group were and are populated by Greg Griffin on vocals with guitar via Paul Newsome and slide guitar player Adam Gray plus Nev Cottee on bass.
Now I've offered two clues already but on this release, there's a distinct Americana blues element to the band which provides a 70s glow to the songs on this album. Apart from the Creedance Clearwater Revival-esque band name, there's that slide guitar, of course, prodding a slight swampy atmosphere to the presentation. 
The structure of the songs are also infused with atmosphere that reminds me a touch of The Band. A sort of stripped, country-fied, folkish, tales of the backwater kinda impression. 
And thus the band's Manchester vibe falls by the wayside as the album, created in Santa Catalina, does the same.
Why? Because I get the feeling that band have no identity and no direction and they're hooking their style, their songwriting and even their very name to someone's else's wagon. 
They're very good at what they do, sure. But so are the Bootleg Beatles.  
Proud Mary? It's not their truth. It's their hobby. And it shows.
Pressed on Tangerine-coloured vinyl, the mastering offers some compression which ups the gain by raising the noise floor. Mids are honed but slightly edgy while the bass is punchy.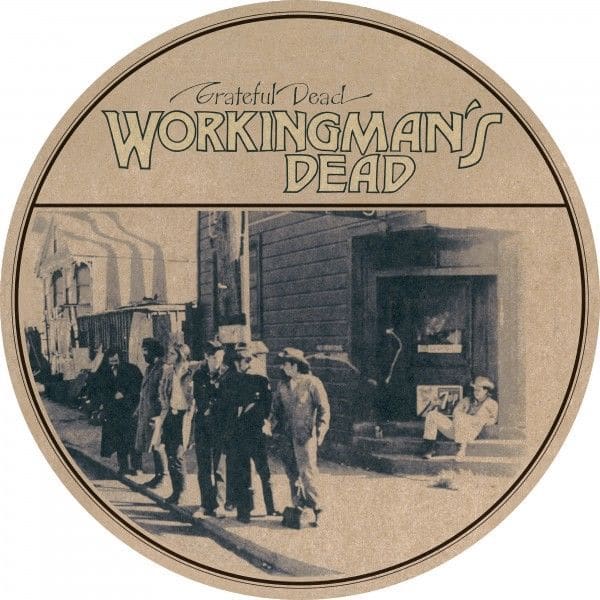 GRATEFUL DEAD
Title: Workingman's Dead
Label: Warner Music
The band were in a bit of bother when this LP was released. Their previous LP Aoxomoxoa wasn't a great success, then there were drug bust issues, Vietnam had turned toxic and the band owed their record label a ton of cash.
This 1970 studio release was unusually structured and formed into country and folk arrangements, stripped back, direct and simplified. There was even hillbilly and jug band flavours in there.
This was also the time that they took the advice from their contemporaries and introduced complex Crosby, Stills & Nash-like harmony structures which added depth and a richness to the vocal delivery.  
You could say that this LP triggered or at least reflected a sense of creative maturity.
This edition is presented as a limited-edition picture disc. Yet, whenever a record is limited to 10,000 copies I do scratch my head a bit and wonder, limited relative to what? The population of China?
Nevertheless, picture discs do look attractive in a retro way and pigmentation technology has improved a lot. Coloured vinyl can now sound indistinguishable from black vinyl.
Picture discs still have a way to go though, if this example is anything to go by as it sounds noisy with occasional distortion thrown in for good measure. 
Is it playable? Just. 
Would you rather play an audiophile version? Absolutely.
BILLY FURY – THE SOUND OF FURY
DENNIS HERROLD – THEY MYSTERY OF…
EDDIE COCHRAN – DARK LONELY STREET
GENE VINCENT – SOUNDS LIKE
Label: Bear Family 
A quartet of limited-edition, coloured vinyl, 10" LPs for you featuring classic artists and classic music, beautifully presented and nicely mastered.
Billy Fury's reissue is based on the UK sleeve and features two bonus tracks: Wondrous Place and Gonna Type A Letter. Issued in 1960 and one of the most important rock'n'roll records to emerge from Britain, it features the then unusual list of self-penned songs. A feat that would be a much commented feature of the later Beatles' work. Fury got there first.
The Mystery Of Dennis Herrold features the rockabilly artist whose appearance on the scene was relatively brief. This new reissue contains the five tracks Dennis Herrold recorded for Imperial, including an alternative version of Hip Hip Baby and the previously unreleased Don't Push Away as well as Make With The Lovin' (the released single was faded out) in full length. 
For the first time on vinyl there is the unreleased track Boppin' In The Dark. All tracks of the LP plus bonus material are also available in an enclosed CD.
A bonus CD is also to be found within the Eddie Cochran release, described as a "Commemorative Album" of popular hit tracks and rarities covering 12 tracks on the vinyl plus 28 track on the CD including some of Cochrane's work as a session musician for other artists. Inside, you'll find a 12-page folder of rare photographs and liner notes by Bill Dahl. 
For the Gene Vincent reissue, Bear Family has chosen the rare Japanese Capitol 10" from 1959. The Sounds Like Gene Vincent LP was never released in the USA as a 10" LP but only as a regular LP with much more tracks. As bonus tracks for this release, look out for Be Bop Boogie Boy, The Night Is So Lonely and Gene Vincent's version of Over The Rainbow.
A great quartet of vinyl reissues.
REDD KROSS 
Titles: Phaseshifter/Show World
Label: Third Man
With Jeff and Steven McDonald at their heart, Los Angeles' own alternative rockers hit the heights in the early 80s with a mixture of punk and bubblegum pop but who stayed firm members of the loud and proud school of rock music.
Phaseshifter appeared in 1993, largely removing the pop influence and morphing into punk with metallic bits, power pop and garage that took notes from Black Flag.
So you get lots of crashing noise, thrashing guitars and big power chords on one hand and then you'll find yourself stumbling onto more calming inserts full of twangy guitar grammar but the whole thing will be sweetened by accessible harmonic vocals and melodic hooks.
There's a strange mix of tones and approach to their music. Sometimes you see them as a hardcore rock outfit, the next you see them as the stars on a particular edgy Disney TV series full of Monkee-esque witty dialogue and characterisations which forces the band down an uncomfortable creative path.
Show World offers more of the same, kinda. Although there is slightly more focused rock output.
Redd Kross remind me of a Britpop band who skimmed the periphery and never quite made if past a flash-in-the-pan chart hit. 
Actually, in some ways Redd Kross' style reminds me of the UK's Bluetones: worthy, full of effort, a few notable hooks to hum to yourself in the bus queue but a band that seemed permanently stuck in second gear.
ALANIS MORRISETTE
Title: Jagged Little Pill
Label: Warner Music
Blimey has it been 25 years already? I suddenly feel old. This anniversary issue has been cut from the analogue master but I'm not impressed with the pressing itself which, at least on my sample, was warped. Not badly enough to prevent play or overly affect the sonics but it was disappointing to see.
Alanis reminds me, especially on this LP, as a wilful, rather petulant teen-age daughter, entering puberty and testing her boundaries. 
Someone whose moods and hormones you really don't have time for just now. 
And you just want to send her to her room. 
With no phone.
And the plug removed from her hi-fi.
And then you shout up stairs to turn down the volume on that TV.
And then you mumble "Bloody kids" to yourself as you put on the kettle for a cuppa and you try to calm down.
Saying that, Morrisette does bring a big bucket of delicious anger to this LP and it works very well. Especially on a track like You Oughta Know.
She almost spits the lyrics out and you really wonder if the microphone had to be sponged down after this particular song.
And then she can get melancholy on tracks like Perfect. But you know, really, that's its the hormones again and yes, she's about to burst into tears and eat a tub of ice cream in front of a romcom but tomorrow she'll be saying she hates you again as she stomps up stairs in her big heels.
ON CD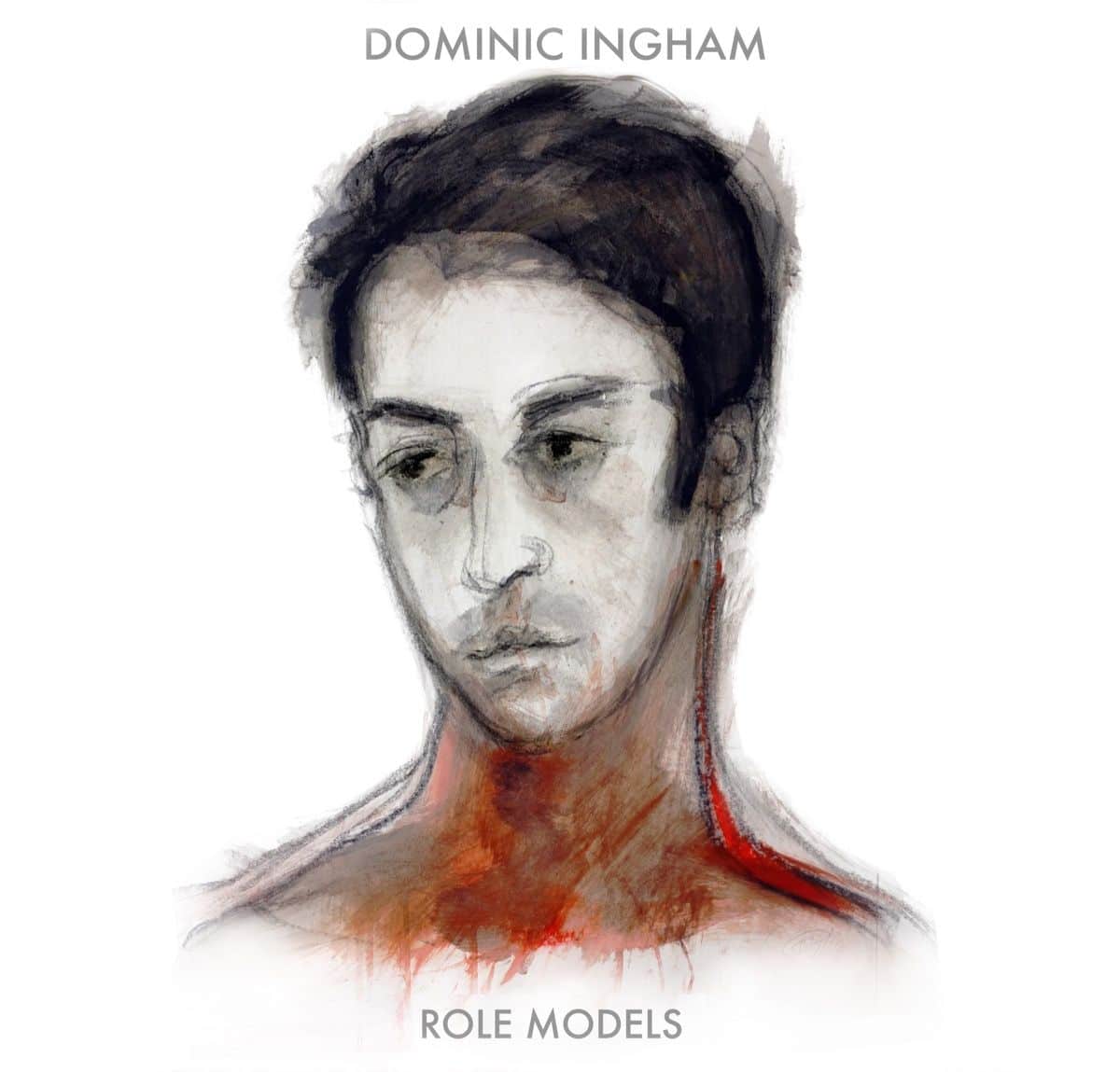 DOMINIC INGHAM
Title: Role Models
Having worked with his brother Rory within the fusion jazz combo Bonsai, Ingham welcomes the Bonsai's drummer Jonny Mansfield onto this new album but this time on vibes with Boz Martin-Jones on drums and Will Sachs on bass.
It's a busy piece. An amalgam. A cut up and stuck together experience. 
Imagine being in a room of people and having conversations with all of them. Turning your head left and right, throwing in a word here, a sentence there to keep the conversation going. That's the title track.
Fall throttles back to a stroll. It muses and considers. It furrows its brow now and again. A track deep in thought.
PJ's begins with a lively and complex percussive pattern that's positively funky while Ingham's own violin waltzes around it accompanied by the scampering puppy bass.
Do you see? This is one activity centre jazz album. Lots of ideas. Lots going on. Energy. Enthusiasm. Life.
A scrapbook of ideas stuck together with flour paste, this is an album that you could easily live with for a long, long time and still find new creases and folds to investigate. 
Mastering is good, not exactly expansive or spacious and slightly compressed but still, good indeed.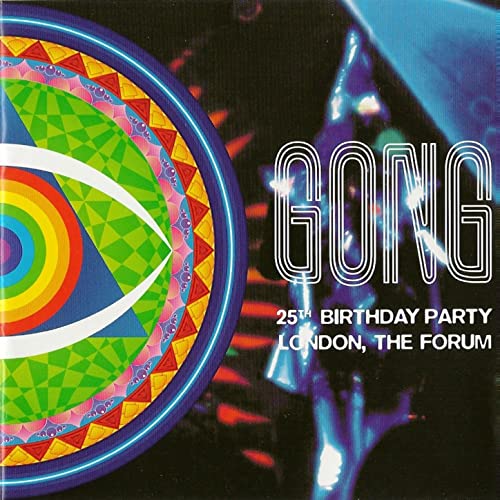 GONG
Title: 25th Birthday Party London, the Forum 
Label: Floating World
Ahhh, Gong. This is a 2CD set featuring members of ye olde band that hadn't performed together since 1977. They included David Allen, Tim Blake, Mike Howlett, Didier Malherbe, Pip Pyle, Steffi Sharpstrings, Gilli Smyth and Shyamal Maitra. No Steve Hillage and Pierre Moerlen but hey, you can't have everything.
Actually, this band performance was only one part of a larger celebration that included performances by many other artists including Kevin Ayers, Tim Blake, "Shapeshifter" Gong, Here & Now, Fluvius, Shortwave, Planet Gong, Kangaroo Moon and the Invisible Opera Company of Tibet. Quite a time, it has been said, was had by all.
The compilation focuses heavily on the Radio Gnome Invisible trilogy but other ditties are included too and a great job the band does too. This is a performance that's full of enthusiasm, spirit and sheer joy. They sound happy to be there and, if you grab this one, so will you.
[Don't forget to check out my new Patreon Page at www.patreon.com/audiophileman, for exclusive postings, giveaways and more!]