The Article
VINYL & CD REVIEW ROUND-UP #10
21st July 2020
This week, in issue 10, I offer you eight recent releases for review, splitting the content mostly into vinyl with two CDs tagged on the end
ON VINYL
CALIGULA'S HORSE
Title: Rise Radiant
Label: Inside Out
Album number five, pressed on black vinyl with a reasonable master, from these Aussie (Brisbane, to be exact), prog-metal chaps. A double album (with a free CD thrown into the package for good measure), this new album actually features a couple of slightly surprising bonus track covers. The first is Peter Gabriel's Don't Give Up and Split Enz's Message to My Girl.
The band themselves have been around since 2011 and feature vocalist Jim Grey, Sam Vellen on lead guitar with Adrian Goleby on rhythm, bass belongs to Dave Couper while the sticks are held by Josh Griffin. 
So, Dream Theater, perhaps? Circus Maximus, maybe? Even elements of Porcupine Tree? Sure, if you like the sounds from those groups then there's plenty that will be familiar here. Technically, there's nothing to fault from the group. The band handle their instruments with panache, the songs are solid, the performances are full of energy and drive, the group as a group, is tight and slick. They flow easily and effortlessly. 
And yet. And…yet. I failed to be excited. I leant more towards the exited than the excited. A bit 'me too'? Lacking a spark of originality? Verging on the nondescript? Slightly mundane? I wondered why I should be listening to this group and not one of the bands listed above. I couldn't think of a reason.
Put it this way, having heard this efficient, well played, professionally put together album, if you told me that the band was about to retire entirely from the business and never play or issue any music ever again, not one of my facial muscles would move, twitch or respond. 
In any way. 
Not one.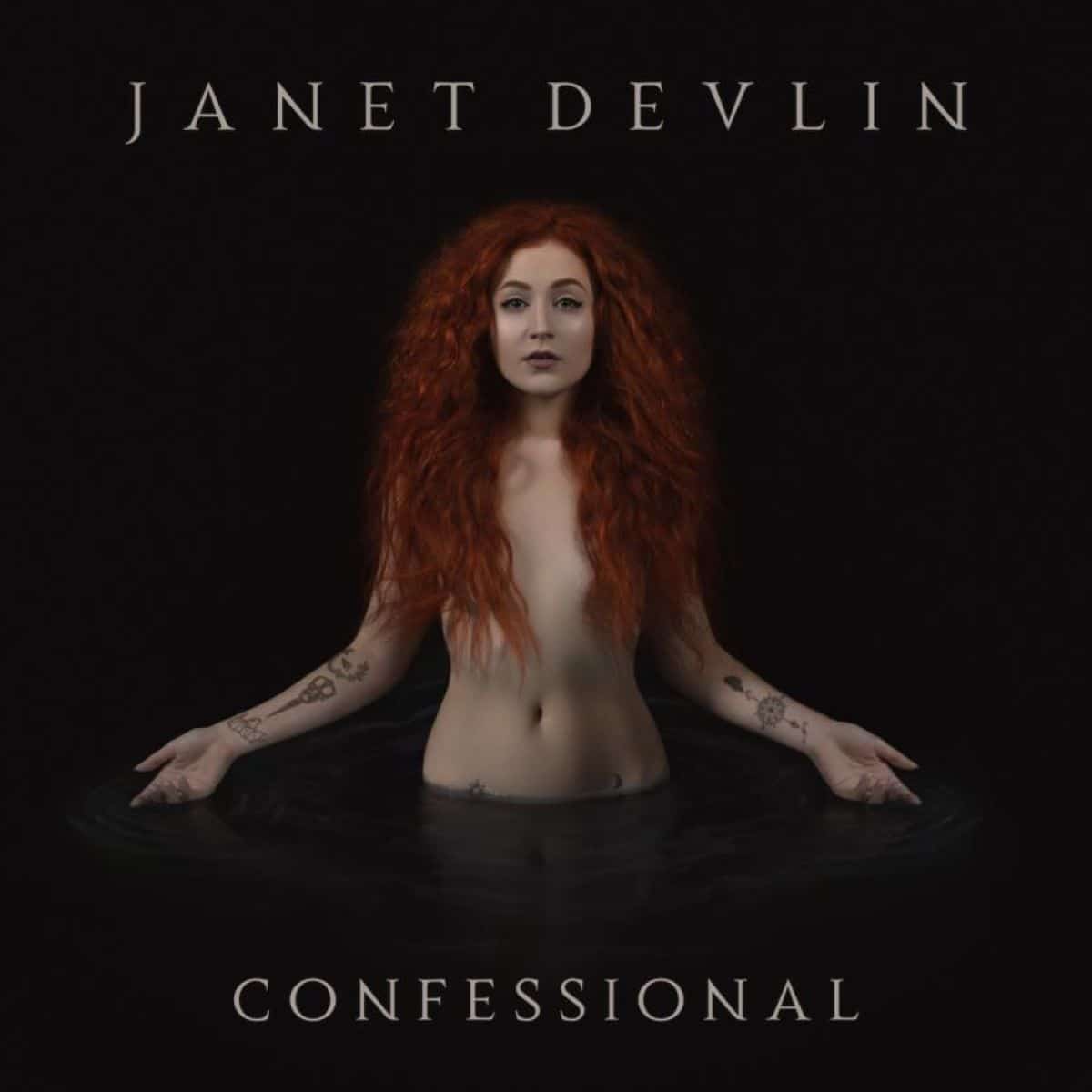 JANET DEVLIN
Title: Confessional
Label: Insomnia
…or Red Dev as I like to call her. Well, I would if I'd ever met her. Before you focus on the lady with the red hair, take a look at the very nice lyric book, packed inside the front gatefold sleeve. This is a lovely production. Large format, high gloss, featuring hand-written lyrics on the right side and a high-production photograph of our red head on the left to add flavour, mood and atmosphere as that track is played. It's a nice touch and adds to the value of the album as a whole. 
With the red pressed on black, Northern Irish warbler, Devlin first hit the scene after appearing on the 2011 season of X Factor.
This one fact should really be enough to turn my thoughts against Devlin and I expect she has a Harry Potter-like scar under that red hair, as proof of her encounter.
Red Dev released her debut album in 2014 and, surprisingly, unlike most other X factor 'stars', she's still here. For that, she deserves praise indeed.
Devlin mixes folk and pop and her Irish lilt infuses her presentation, giving a Celtic twist to her lyrical delivery. As a singer, she sounds good. Not great. But good. 
Her passion is obvious as is her talent as a singer and performer. Yes, she has that slightly irritatingly earnest delivery that's the fashion of the times but there's also some fire here.
I didn't do cartwheels upon listening to this vinyl album. Tears refused to run down my cheeks and I never felt moved to even tap my foot. Nevertheless, Red Dev has something. I'm just not sure what. If only she'd turn her back on the pop and go hardcore. Hardcore what? Well, I ain't sure about that either. There's just not enough to go on. That said, I'd like to see more authenticity from Red Dev and less Cowell-infused hooks.
Click: www.janetdevlin.com/store
HJALTALÍN
Title: Hjaltalín 
A double vinyl album, nicely mastered on black vinyl from the Icelandic outfit that's been out of the spotlight for all of seven years.
This release, their fourth, kicks the butt of those who still feel that anyone who emerges from Iceland should sound like Bjork or Sigur Ros. 
Instead, the band combine a grand, spacious synth-wash arrangement with positively poppy vocal presentations full of gloss and the sort of earnest, intense schlock that will have the phone ringing off the hook. Hollywood-based, Original Movie Soundtracks surely beckon here. The group have a future in the flicks, I'm sure.
Vocals are full of emotional gravity and drama seeps from each seam.
If I'm honest and hey, that's why I'm on stage here, I would preferred an instrumental version of this album which has a neo-classical, electronica presentation of imagination, power and sweep and I could have done without the overly wordy woe, the distress and melancholy, the heartache and the suffering.
One point of order I'd like to bring to the committee. It's been a while since I'm seen a credit list quite this long and quite so exotic. Well, exotic so my meagre, small-town mind of limited intelligence, at any rate. Never before have I seen a credit list populated by so many Sigrídurs, four Annas and an Anne, four Jóns with an accent and even two Ragnhildurs plus a Gunnlauger. Reading the inner sleeves was an education, let me tell you.
I feel enriched by the experience and will pass on the Saga of the Liner Notes down my ancestral line, in true Norse tradition.
Click: hjaltalin.bandcamp.com
WILLIE HENDERSON
Title: Dance With Willie Henderson 'The Master'
Label: Brunswick
Henderson was a talented guy who began his musical life standing behind Otis Rush playing sax, learnt from arranger James Mack, then worked with Carl Davis at Brunswick plunging into a range of production and arrangement jobs while playing on his share of records by outfits like the Chi-Lites, Barbara Acklin and Jackie Wilson.
Nevertheless, there is the sense of novelty about this group of tracks that push a suite of dance styles and saccharine pop upon the listener. Everything from the Break Your Back to a cover of Sugar Sugar diminish the impact of this 1974 production which does feature a few playful highlights such as the soulful funk outing, Oo Wee Baby, I Love You and Off into a Black Thing and even Funky Chicken (Part 2).
It's almost as if Henderson swept the floor of ditties in the studio, scooped them up on a shovel, opened a nearby vinyl LP sleeve, carefully poured them in and then handed that to his record label.
This is a real mish mash, curate's egg of an album.
And, gawd help me, I still like it <sigh>.
ARETHA FRANKLIN
Title: Aretha
Label: Music on Vinyl
It's when I see albums entitled by the first name of the artist that I wonder if the ego has landed or indeed if the artist is so popular that a first name is all that's now required or finally, everyone was so busy arranging lunch that no-one could think of a title. 
If you didn't know that this vinyl LP had been originally released in 1986, one look at the Andy Warhol-designed sleeve art would give the game away. 
There's a few R&B hits on this release including Jumpin' Jack Flash (which was produced by Keith Richards would you believe that featured in a contemporary film starring Whoopi Goldberg. You see? Eighties all over.)
Other tracks including Jimmy Lee, I Knew You Were Waiting (For Me) which includes a star turn with George Michael, Rock-A-Lott with If You Need My Love Tonight, featuring the vocal addition of former Sly & the Family Stone bassist, Larry Graham.
Again, 80s screams forth.
Add the involvement of the likes of Kenny G, David Sancious and Ronnie Wood and you begin to wonder if The Lady Franklin saw this as an excuse to let her hair down and have a party. A considered, thoughtful, well-implemented album this is not. 
Pressed on coloured vinyl, it is fun though. It's a laugh and it's a celebration of Aretha Franklin being Aretha Franklin and everyone in the world wanting to celebrate the fact.
It's a rock-star equivalent of a selfie with Aretha, basically. 
FARMYARD
Title: Farmyard/Back to Fronting
Label: Wah Wah
From the Spanish audiophile label, arguably the most under-rated record label in the business, comes a pair of reissued LPs from this New Zealand combo (Wellington, to be specific) that spanned the career of this short-lived group.
Issued in 1970 and 1971 respectively, the vinyl editions of Farmyard and Back to Fronting were originally released on Polydor.
If you know the bands, Relics and Tom Thumb then you'll know band member Rick White who played guitar and vocals here. Tom Swainson (described in the liner notes as being "very hairy") was on drums – he would later join Arkastra and Redeye. Milton Parker handled lead guitar, Andy Stevens was on sax with Paul Curtis on bass. 
The self-titled vinyl album has been imaginatively packaged in a printed plastic bag, the type you might be proffered at a record shop. A die-cut white card sleeve is inside, printed with credit and track information with a white inner inserted within alongside a glossy insert showing the band in action on one side and a stylised piece of cow art (of course!) on the flip. A quirky yet fun package.
Back to Fronting resides in a more traditional gatefold but it has been adorned in a similarly whimsical manner.
And the sounds from this outfit? Hard rock. In fact, if you like classic hard rock from the early 70s then both of these albums offer perfect fodder. They are both typical of the times and thus, for a rock fan, hidden gems that need grabbing 'as soon as'.
There's serious rock grooves here, distortion, keening vocals, side dishes of guitar noodling and bluesy arrangements that will delight any fan of the genre. That said, there is the odd country-fied ditty amongst the collection with psychedelic overtones as 60s left-overs.
It's a varied yet still powerful collection and, oh, the track Looking for a Place on the the album, Back to Fronting? A complete classic .
ON CD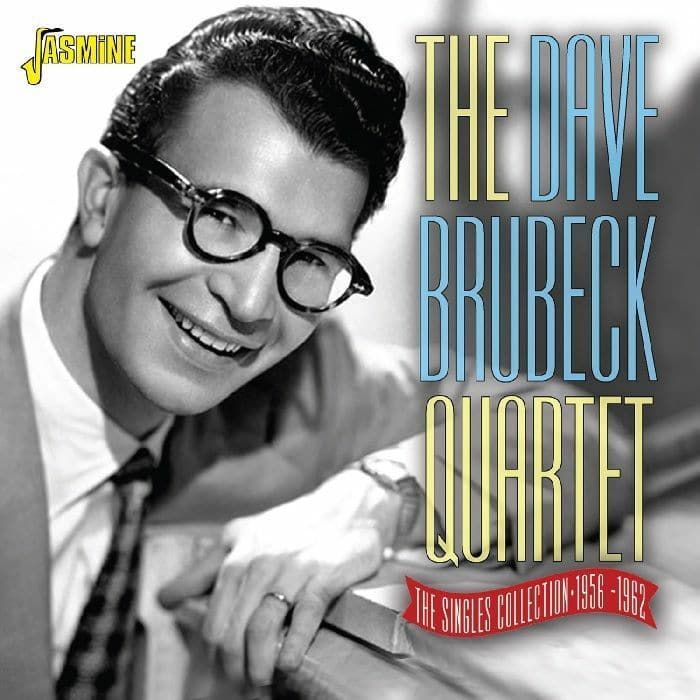 DAVE BRUBECK
Title: The Singles Collection 
Label: Jasmine 
Ranging from 1956 to 1962, the quartet was formed after an accident forced Brubeck to change his playing style. Nerve pain prevented him from returning to his usual playing form. 
Once up and running though, his quartet line up changed along with his record labels. He would move from Fantasy (Vogue in the UK) to Columbia (Fontana in the UK) but contractual obligations meant that three more albums had to be released on Fantasy, even after he had jumped ship while the label itself held their own unreleased archives that would enable the company to issue more Brubeck specials.
From the walk-in date here, 1956 saw a tweaking of the line up from Bob Bates to Eugene Wright and from Joe Dodge to Joe Morello.
This collection begins with the first two singles to be issued on Vogue in 1956, At a Perfume Counter and Mam'selle plus their attendant B-sides. It's interesting to see the single version of the classic hit single, Take Five make an appearance, different as it was from the LP version while its B-side, Blue Rondo A La Turk was also a different edit to the LP version. This wouldn't be the last time such shenanigans occurred and many of those are included here.
It's great to see these unique variants collected on CD while the edited versions of his longer form music serves as a good introduction to the man, if you haven't bought his work in the past. 
You'll even find a couple of vocal collaborations with Carmen McRae.  
Nicely mastered, this is a cracking collection of 26 tracks and is ideal for the jazz beginner or hardcore fan.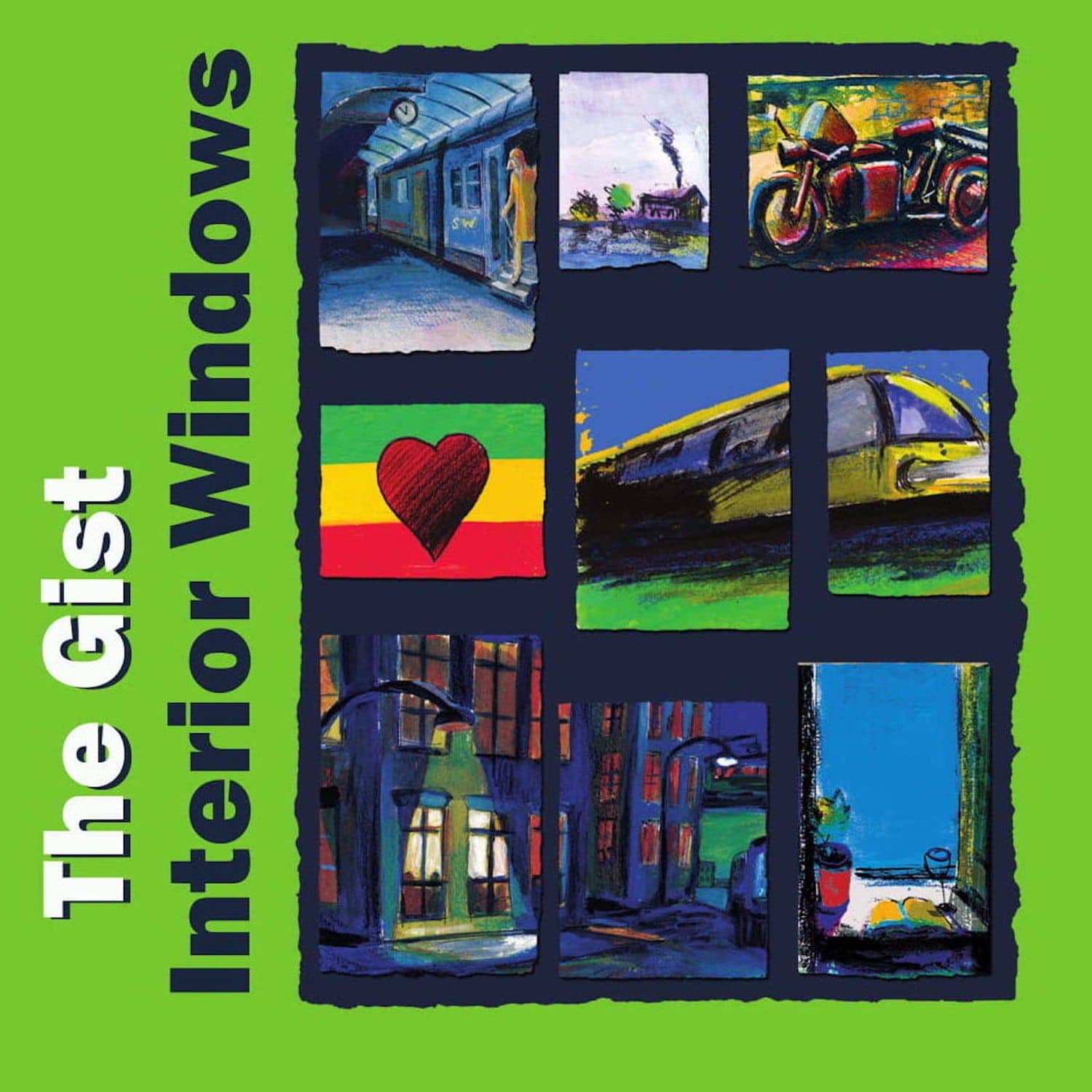 THE GIST
Title: Interior Windows
Label: Tiny Global 
This is an intriguing release from Stuart Moxham, he of Young Marble Giants (YMG), the minimal/primitivist, UK indie outfit from the early 80s.
When he and Alison Stratton – the former vocalist – split YMG, Moxham was at a bit of a loss where to take his music. He formed The Gist but ran in multiple directions at once and wasn't thanked by the public for his efforts so the group ground to a halt. The public, as it where, didn't get the gist.
Nevertheless, Moxham's work has received more recent attention and a reappraisal has meant that Moxham's Gist is ok now. So hey, thank goodness for a happy ending, eh?
A collection of unreleased tracks was issued in 2017 but this album adds 13 new performances or alternative version or alternative versions from the band's catalogue. That includes both side's of the band's first 7" single plus their contribution to the NME's C81 cover tape.
Fans of YMG will grab this collection with no small measure of gusto and I would encourage that energy because there's much to admire here with a relatively low key and simplified production forging a direct suite of ditties that get to the point and then get out. There's plenty of musicality here too, I hasten to add with its fair share of hooks to boot so the appeal should be pretty broad. 
If obscure indie from the classic period when indie really was indie then check this collection out now.
[Don't forget to check out my new Patreon Page at www.patreon.com/audiophileman, for exclusive postings, giveaways and more!]