The Article
Upp: Rock And Jazz From The 70S
29th December 2017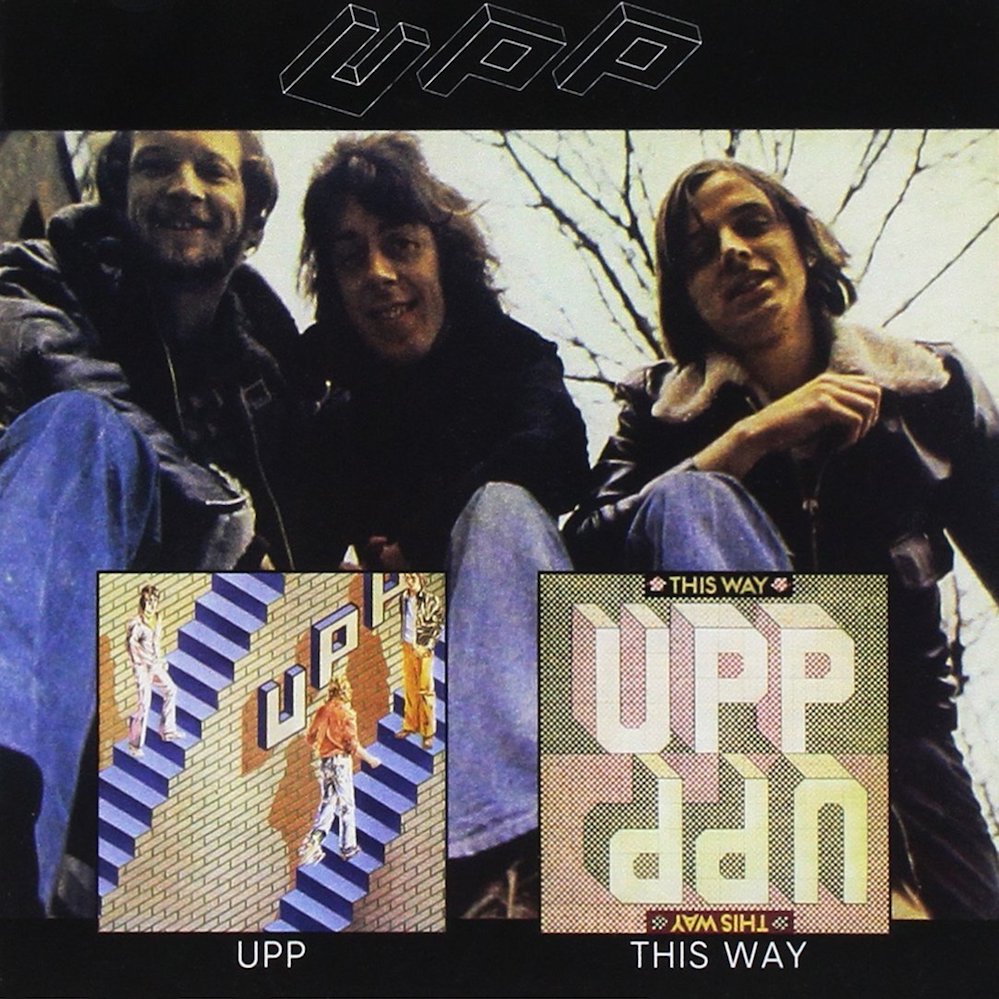 Title: Upp/This Way
Go on, how many of you know this band, then? There may be a few aficionados out there but I'll bet you're in the minority. If that's the case then you're missing out, people. Upp were a British outfit, active during the 70s that pushed out a mixture of rock, a bit of pop and jazz. Populated by Stephen Amazing (or Steve Fields to his mother on bass guitar and previously of Clark Hutchinson), Andy Clark (also from Clark Hutchinson, guess which bit he was – on keyboards) and Jim Copley (major session drummer for the likes of Jeff Beck, Ian Gillan and more on drums) plus David Bunce (aka Zak Starstosky, guitar, also a producer and member of Driving Sideways).
This album emerged from a visit by Jeff Beck himself during a studio rehearsal session. Apparently the rather exuberant Beck "kicked the door down" on the way back from a gig with David Bowie and was impressed. He would subsequently produce and play guitar on the self-titled debut and the sequel, This Way.
The songs themselves feature a decidedly West Coast smooth and easy vibe while the music has an underlying funk, bass being prominent to emphasise the fact while the synth and Beck's lead guitar added drive and instrumental wonder to many a track sequence.
As for mastering? There's a fair bit of compression been cast all over the soundstage. I had to lower my gain quite a bit to arrive at a listenable volume. This adds lift to the upper mids and a glare within guitar crescendos. The sound's inherent smooth nature is its sonic saviour, though.
You can hear more guitar greats from this label via The Gary Moore Band (Grinding Stone, 1973); Blood Sweat & Tears (In Concert, 1976), ZZ Top (Antenna, 1993) and Hot Tuna (Live at New Orleans House, 1969).