The Article
twenty5.26i Speakers From PMC
5th May 2023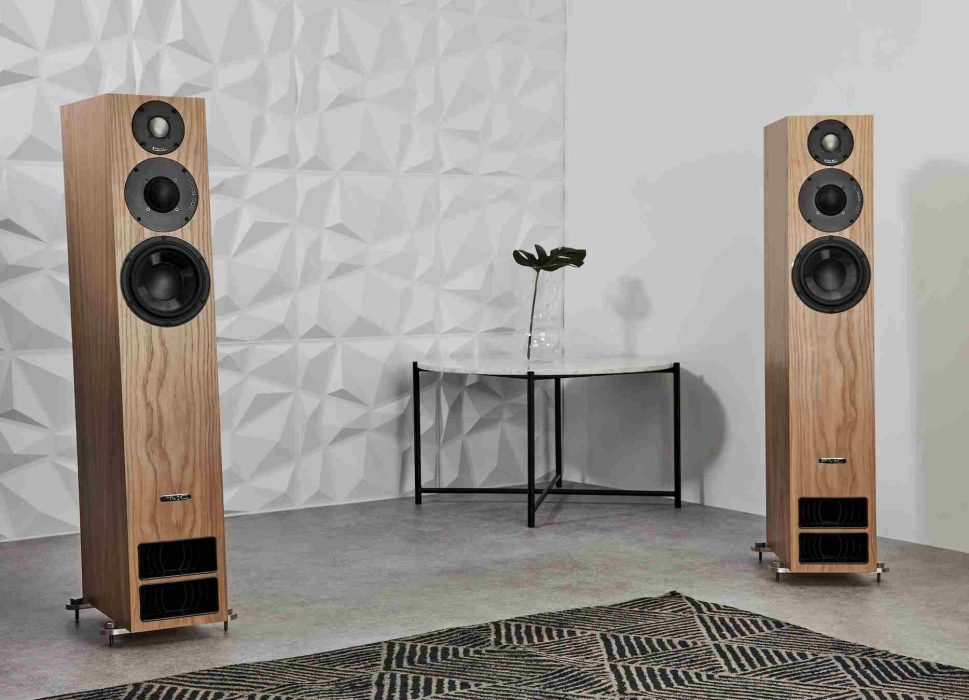 Top of the range, high-end floor-standing speakers, Paul Rigby notes that it sports not one but two Advanced Transmission Line slots
This is a direct quote from the company website, "The flagship model in the twenty5 series is also the most capable."
I wonder if the company realises just how capable they are? But we'll get to that later on.
I first reviewed PMC here on this website way back in 2020 in the shape of the stand-mounted twenty5.21i speakers and I liked them so much, I have always wondered how far this particular series could stretch in sonic terms and via a floor stander configuration. So, here we are.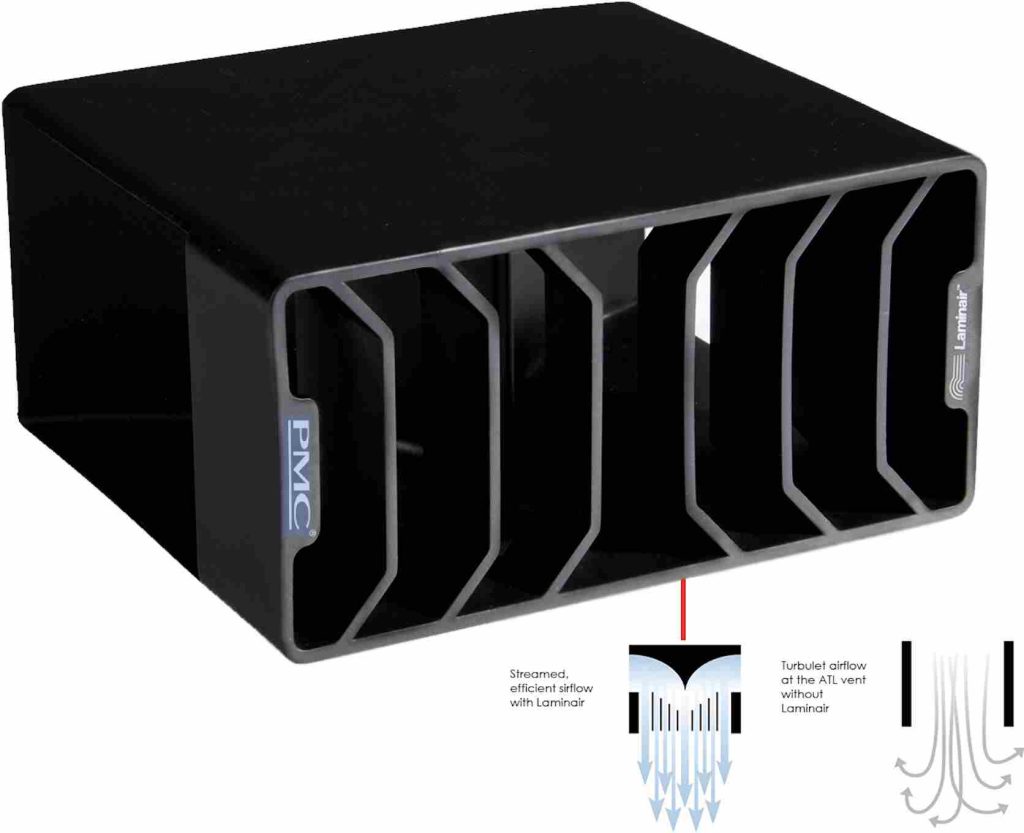 The 8 Ohm, twenty5.26i designs uses two Advanced Transmission Line slots which connects the bass driver to a long, damped tunnel, removing distortion and damping out high-frequencies.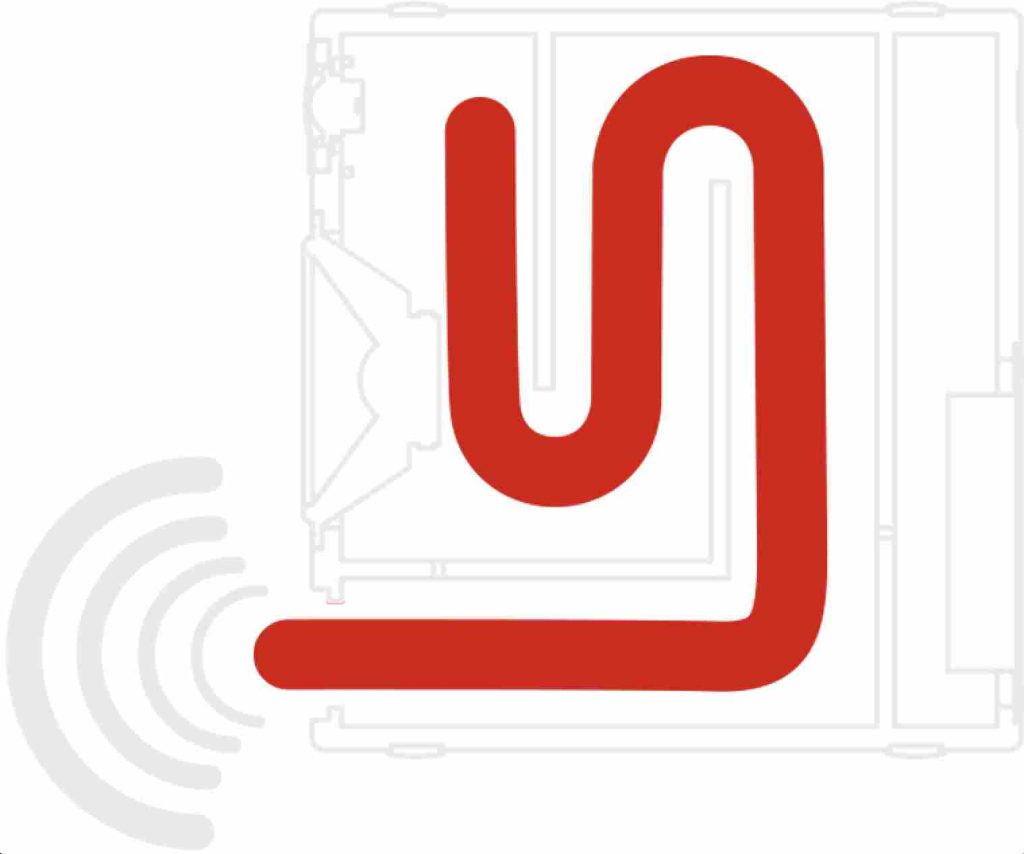 The front-mounted ports then apparently push out bass in phase with the driver itself, adding and extending bass itself. This means that you can't use a standard bass driver, therefore. You have to use a bass driver that is prepared to work as part of a team, with the ATL
SPECIAL DRIVERS
PMC uses a bass unit spanning 6.5"/170mm. It's a long-throw unit with a g-weave cone (a woven glass fibre composite). There's a 50mm domed midrange and a 27mm SONOLEX fabric soft dome tweeter (SONOLEX is a lightweight fabric with high level of consistency across the surface which is not affected by climatic temperature), which is cooled via Ferrofluid, which is a liquid used for damping and heat dissipation.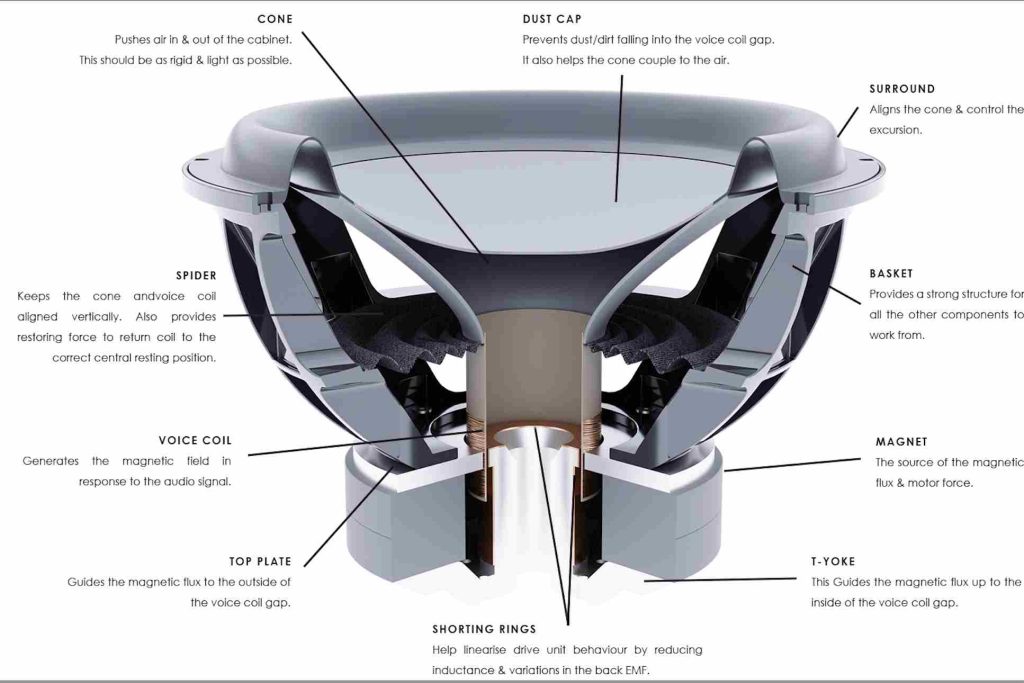 At the rear are a pair of sturdy binding posts. 
Offering a sensitivity of 86db – I was expecting a figure a touch higher but no matter – these speakers will need an amplifier around 30W or more to drive them and they stand 1040 x 192 x 439mm. They weigh 25kg or just over 55lb each  and arrive with removable grills (I tested these speakers with the grills off).

As for finishes? They arrive in Walnut, Diamond Black, Oak and Amarone Export.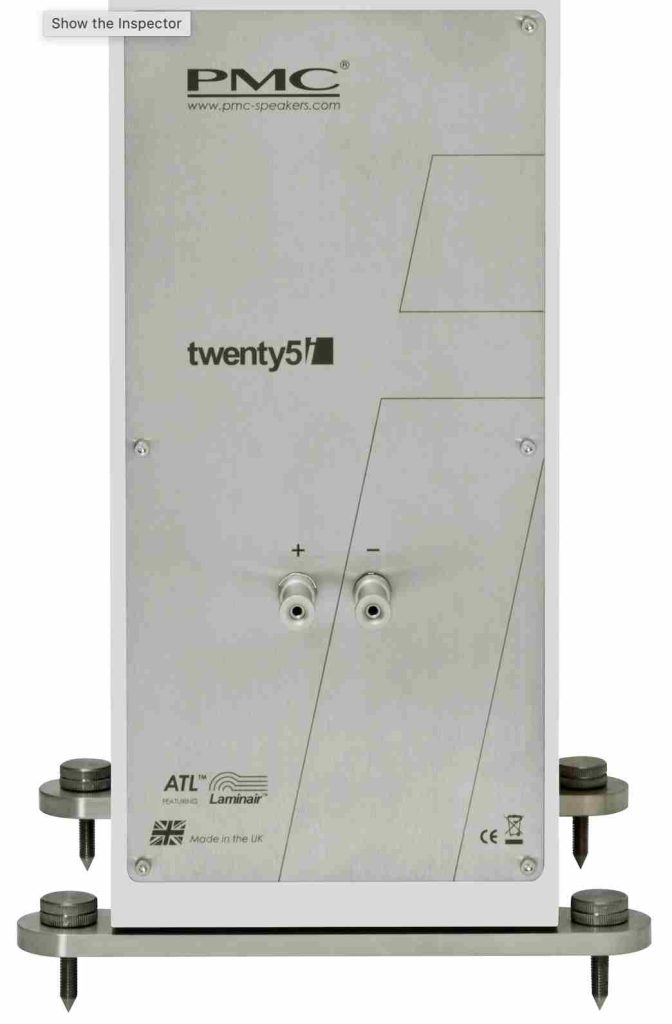 So how do they sound?
SOUND QUALITY
I began with CD and an album from Aziza Brahim, via Glitterbeat called Abbar el Hamadait, a beautifully romantic piece called El canto de la Arena featuring a melancholy female vocal, a slow-paced yet chocolatey romantic guitar, bass guitar, pipes, small sets of bells and a host of organic percussion.
First impression? Because of PMC's reputation for their use of the transmission line, you'd think I'd immediately talk about bass wouldn't you? Nope. Well, I will but not yet.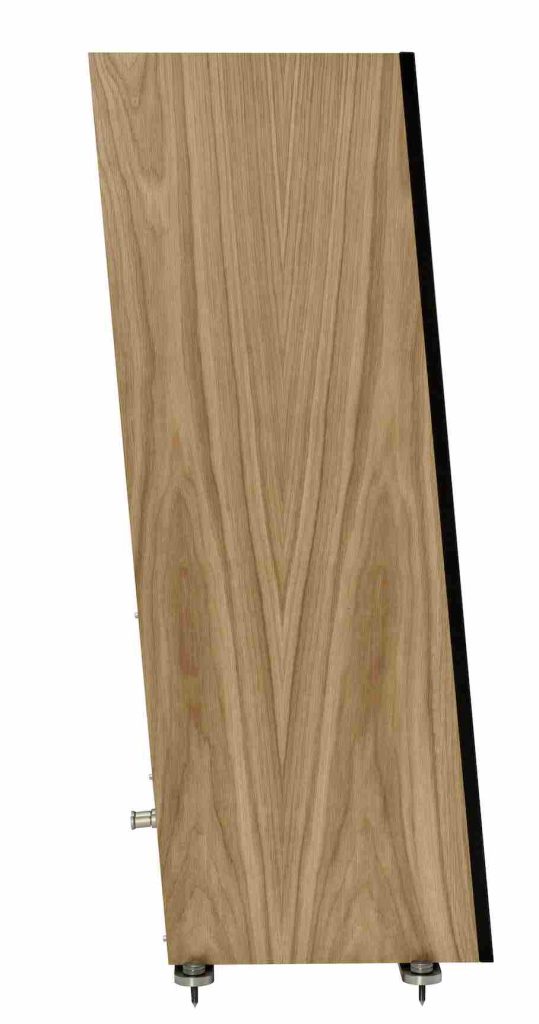 These speakers are very easy to drive – so much for my sensitivity comment above then, eh? I had to lower the gain by several clicks from my normal Quad 57 speakers volume, for example. 
HEAR THE CURVES
What first hit me about the PMCs was the envelopment. These speakers surround you. They draw you in with one big sonic cuddle. Sound curves around your shoulders, left and right so you feel as if you're in the soundstage. It's an amazing effect. Sure, the main event is happening in front of you but the outer edges of the soundstage…curve. It's a bit like the new-ish 4K TVs or computer monitors that curve towards you at the edges, in an attempt to draw you into the action. 

Because the soundstage edges reach out to you, there's a heap of space and air created which means that the single cymbal tap at the beginning of this track hung in the air for an absolute age – and that was pretty wondrous, let me tell you. My Quad 57s can do that trick but I didn't expect that from a pair of boxed cabinets. Similarly, there's a woodwind instrument sequence, mid track of a type my ignorance cannot fathom I'm afraid but the human breath powering it is easy to discern which only adds to the texture of the track itself. 
OK, BASS NOW
And the bass? On this track bass pulses in restrained power. Beautifully contained and restrained yet full of potential. You know the power is there in buckets if needed. Bass doesn't prance about. It doesn't shout at you and wave its arms about. Bass isn't a headline feature. And that's how I want bass to be. You can hear the latent power. The PMCs ooze confidence in the lower frequencies.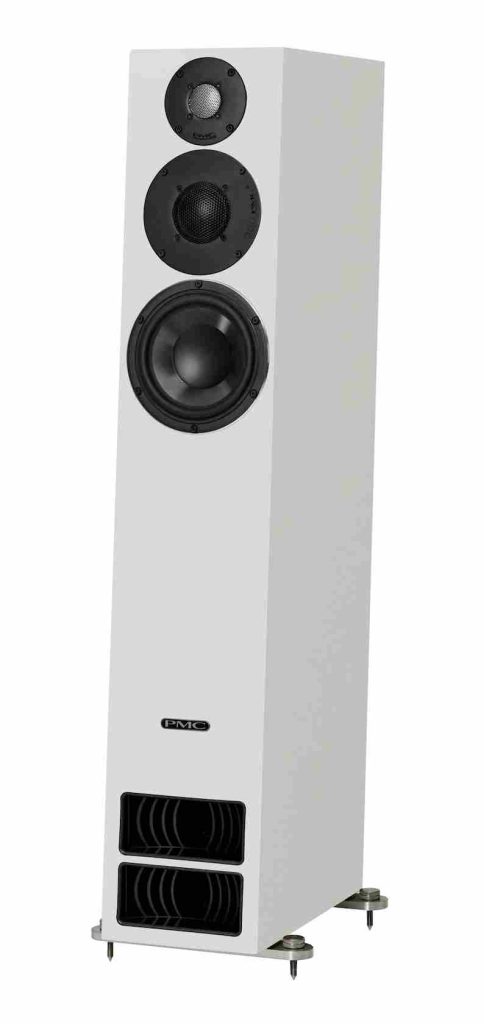 I then turned to a glockenspiel section of Mike Oldfield's Incantations LP on vinyl which initially majored on upper mids and especially treble and then later dropped to a lead electric guitar and drums, running across the frequencies. The PMCs provided impressive clarity here with both focus around the upper mids but also precision across the treble with real grunt and emotion across the lead guitar and percussion. 
UPGRADE NOTE
I did want to make a note on the stands for these speakers. They're fine, incidentally. There's nothing wrong with them. They do the job and do it well. They use a strong metal bar fixed to the underside of the speakers via a polymer ring which adds vibration damping through compression of that ring. Spikes connect the speaker to the floor. There are small discs available that slip under the spikes if you have a wooden floor to prevent floor damage.

Thing is though, sonically? They do restrict the final performance. This is not a PMC problem, per se. It's a broad floor-standing concern covering many speaker brands.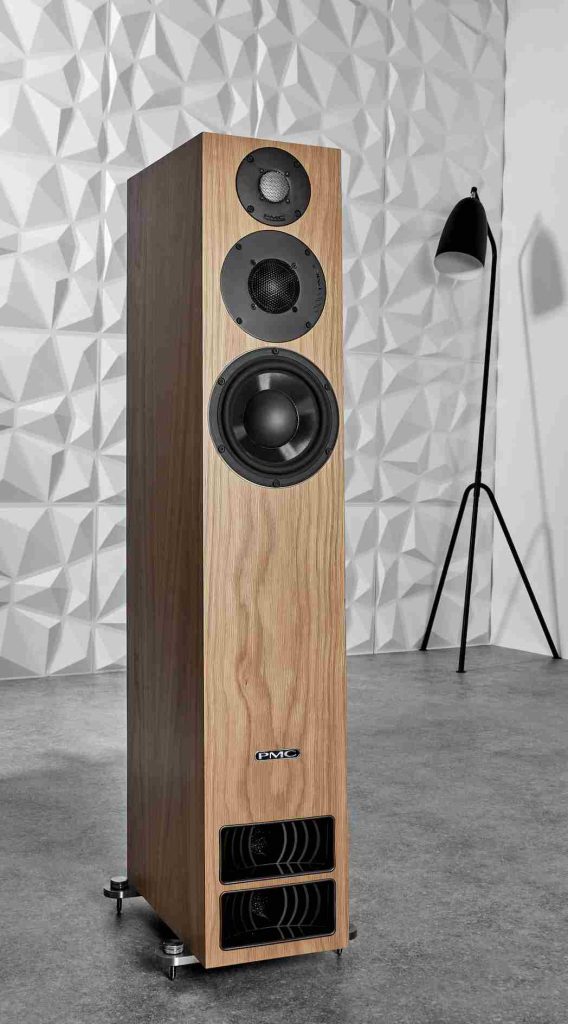 Even so, the PMC twenty5.26i speakers are high-end designs with a top quality sound output but the attached PMC stands are a sonic bottleneck. As I say, they're not bad so new PMC users shouldn't panic and many users probably won't care anyway but, if you're the type of guy who does care about getting every last ounce from your HiFi hardware? Well, to really let these speakers fly go for an upgrade when funds allow.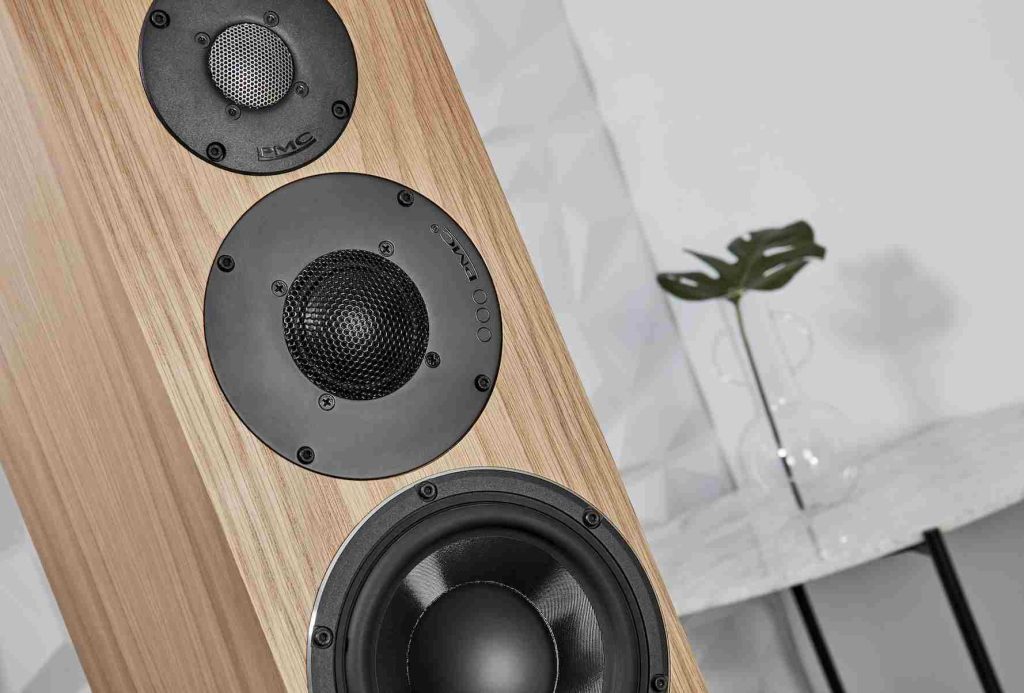 You can hear the problem on this Mike Oldfield track because the edges of the treble lose control and focus at the extremes.
Hence, I highly recommend replacing the PMC stands with high-quality, third party supports. 
I would recommend either Townshend Podiums or Stack Audio AUVAs and bang – the precision, the focus and the detail shot through the roof and was just devastating. And because the could hear the top edges of the treble for the first time, there was more reverb from these notes, more space and greater secondary detail from that. Later in the track, that notable PMC percussive bass was tightened even more, producing further impact and force. 
So stands? Definitely worth the attention.
CONCLUSION
The PMC twenty5.26i in short? Impressive. Very impressive. But I'll tell you this. If you're going to spend this much money on a pair of speakers – and they are worth the price I must add – then also budget for a top quality and I mean top quality pair of stands/isolation feet for them. They allow the PMCs to soar across a sonic sky.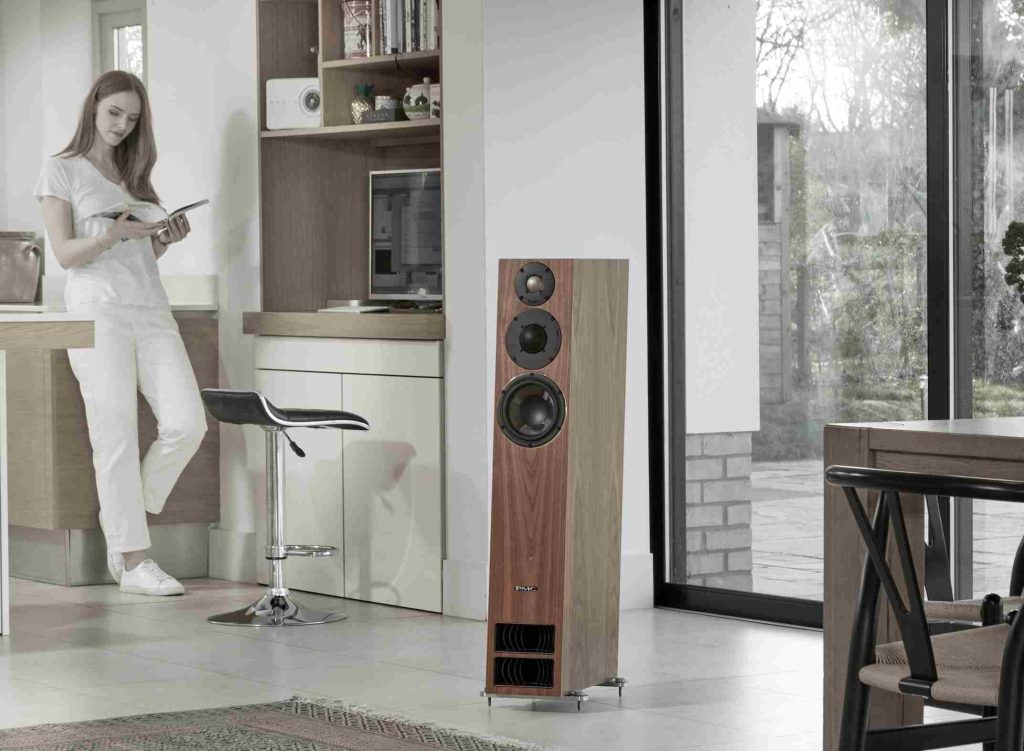 In general terms? The PMC twenty5.26is offer detail combined with power. They offer a sense of the epic, mixed with drama but still manage to add restraint and self control. They sound big, powerful and expensive yet they can do fragile. They can do delicate. The can also do emotion. 
The PMC twenty5.26s? They are 'can do' speakers. 
---
PMC twenty5.26i FLOORSTANDING SPEAKERS
Price: £9,895
Website: www.pmc-speakers.com 
---
GOOD: curved soundstage, powerful bass, spacious mids, treble clarity, compact for big speakers  
BAD: stands
RATING: 8
---
REFERENCE
Origin Live Sovereign turntable Origin Live Enterprise 12″ arm
Van Den Hul Crimson XGW Stradivarius Cartridge
Icon PS3 phono amplifier
Benchmark DAC
Aesthetix Calypso pre-amp
Icon Audio MB845 Mk.II Monoblock Amplifiers
Quad ESL-57 Speakers with One Thing mod
Blue Horizon Professional Rack System
Harmonic Resolution Systems Noise Reduction Components
Air Audio AC-2K Balanced Transformer
Townshend Podium Speaker Supports