The Article
Todd Rundgren's The Complete Bearsville Albums Collection: Mr Individual
9th April 2016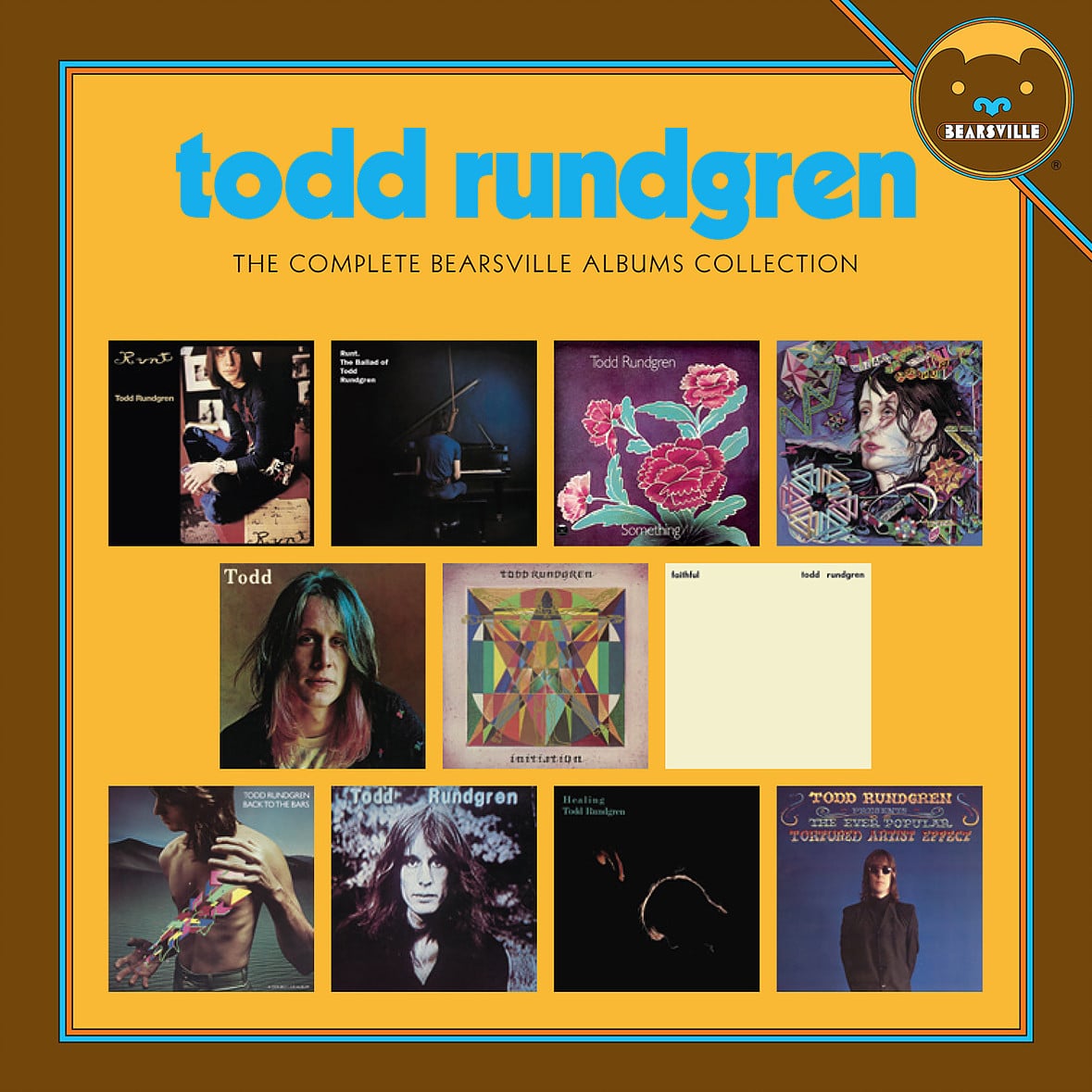 Title: The Complete Bearsville Albums Collection
Label: Rhino
Todd Rundgren is one of those people who plows his own furrow. He avoids the usual well trodden musical pathways, avoids stardom, avoids standard patterns and prefers 'different' which is why he is generally viewed as something of an outsider and a nonconformist.
We are all the better for it too.
Rundgren can 'do' the pop star thing if he wants to and he did, briefly, when he released Something/Anything? but he quickly shunned that. His work roams over multiple genres including prog rock, pop, straight rock and your general singer-songwriter balladic effects while his pioneering work on music videos, computer software and Internet music delivery has proven that he is continually pushing and striving for 'something else'.
This magnificent, value for money, collection serves as a good map of his early career and arrives in a clamshell box and includes 13 CDs plus a booklet. The titles include Runt (1970), The Ballad of Todd Rundgren (1971), Something/Anything? (1972), A Wizard, A True Star (1973), Todd (1974), Initiation (1975), Faithful (1976), Back to the Bars (1978), Hermit of Mink Hollow (1978), Healing (1981), The Ever Popular Tortured Artist Effect (1982).
Don't expect any bonus cuts or rarities but, for a box like this and one crammed so full of albums, the lack of them is not such a big deal.
it comes to something, when you look down a list like this and realise that just about all of the included titles (with the possible exception of Initiation, which is more about synth technology than making music) are either brilliant, very good or, at worst, definitely worthy of a listen.
Sound quality is pretty good. It won't blow you away and inspire you to throw a party for friends and family but its a good pressing and very listenable while the mastering quality is variable from album to album, as you might expect. Thus, Initiation tends to take place in between the speakers and never really ventures further while Faithful, for example, is broad and expansive and pushes the music beyond the soundstage's extremities. A great value package for a notable creative artist.