The Article
The Tempest's 5 against the house, raging post punk from northampton
5th July 2016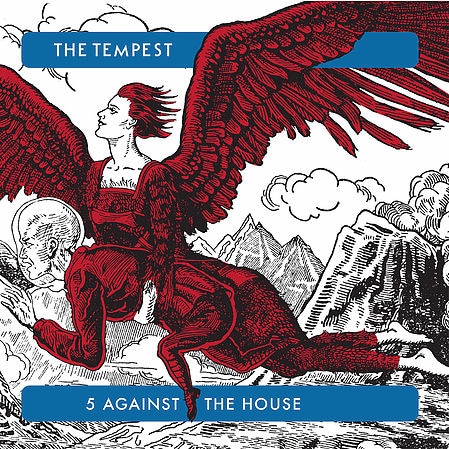 Title: 5 Against The House
A post punk outfit, formed in 1983 in Northampton, moving on from the Glass Recording bands such as Religious Overdose and Where's Lisse? and consisting of Alex Novak, Mark Refoy, John Luccibello, Mick Packwood and Alan Emptage.
Tempest was…oh, I'll let Mick Packwood explain all, "The band was fronted by Alex Novak and with Mark Refoy on guitar, who went on to be in Spiritualised and The Pet Shop boys backing band among others. Commercially we were far more successful than Where's Lisse?, getting signed to Anagram Records, part of Cherry Red and playing some decent gigs. But it never quite worked and we split before the album was released, which didn't go down well with the record company!
"Highlights were a Kid Jensen session at BBC Maida Vale, supporting Bauhaus (once), meeting John Peel when we supported some factory bands in London and getting to number 21 in the indy charts no less!
"And that was it, two shots at stardom and a damn fine time had by all! Did I ever really learn to play the drums, nah!"
The style is classic, early 80s, post punk with an edgy lead vocal, angular instrumentation and a combo-arrangement that saw organic guitars, bass and drums with synth-based effects that added a frisson of 'the future'. The songs never really hung around for too long but they were far from 3-chord wonders either. There was plenty of experimentation here with treated vocalisations, differing time signatures, effects and more while the band remained primitive and stripped in feel. There was a definite aggressive and uncompromising underlying tension below each track that gives the album a restless agitation.
Sonically, the mastering is good with clear and open mids and a thumping, punchy bass. A welcome reissue.