The Article
The Mascots' Your Mascots/Elpee
11th October 2015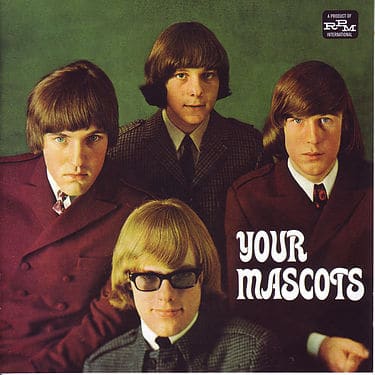 Title: Your Mascots/Elpee
Label: RPM
A Swedish 60s group, this 4-piece were very busy during their brief career, releasing around 20 singles and two LPs between 1964 and 1968. They wrote their own songs but there is a distinct British Invasion style about them, Beatles-like or, at the very least, Merseybeat in flavor. As such, you can expect to hear very melodic, quite charming, immediately hummable songs from the lads.
Your Mascots was the outfit's 1965 debut, which was pretty good going because they were not professional musicians, only students. Former band member, Stefan Ringborn declared that, "We studied theory, music history and we had a choir. We were singing church literature and were drilled in singing harmony. Traditional Swedish music or folk music did not fit in at all." So, Beethoven in the day and pop during the evening was the form.
The band were quite open in their admiration of The Beatles, "Maybe it was because we were music students but we could immediately sort out their harmonies and chords. Not all the bands around were able to do that," he said.
Initially a covers band, the Mascots entered and won competitions and then started to write their own material. Decca eventually signed them to a contract but their first two singles bombed. They then found themselves on the same bill as The Beatles in Stockholm in 1964, "We said hello," said Ringborn, "and it was a little bit awkward as the record company had been promoting us as 'The Beatles of Sweden'. Being presented as such to the Beatles, I didn't feel too good about that. Of course, Paul was the ambassador and very polite."
The band's next three singles were national hits and they were off and running which lead to this album. This edition features the album in its entirety plus nine non-album singles.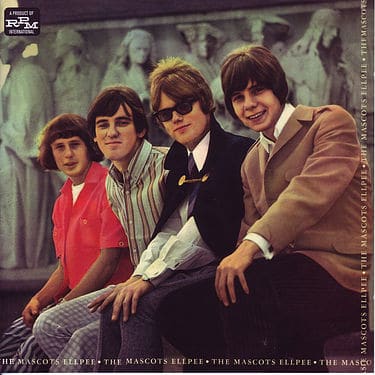 The second album, Elpee released in 1966, has a definite maturity in song structure and delivery. The group has grown up, losing a measure of innocence but gaining in both technical ability and within their arrangements and overall evolution. Again, this edition features the album plus non-album singles. A total of 36 tracks over two CDs.
Both sets are highly enjoyable and a great listen: highly recommended to Beatles and beat fans a-like.