The Article
The Lilac Time's No Sad Songs
11th September 2015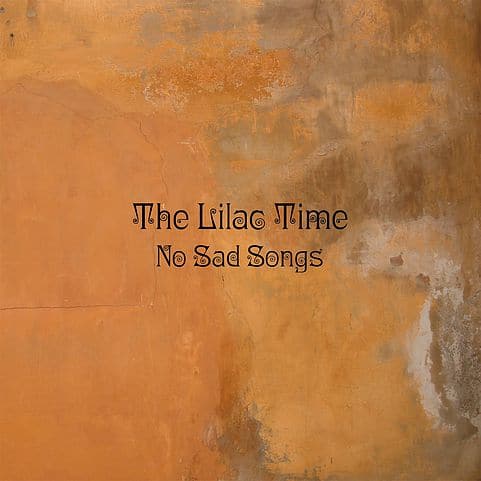 Title: No Sad Songs
Readers of a certain age will know Stephen Duffy for his electro/new wave hit single with the band Tin Tin and the deliciously naive Top 10 hit, Kiss Me. After a period of chill out/house experiments as Dr. Calculus in 1986 (check out YouTube for evidence of that one), Duffy founded The Lilac Time in 1986, releasing their self-titled album a year later on Swordfish and, later, Creation.
This new album is the result of a round-table brain storm that produced 20 songs beginning with the romantic schmaltz of The First Song Of Spring that sounds rather too much of an old colleague of Duffy's, Robbie Williams. The delivery and vocal style of this first song is uncomfortably close to Williams and sounds like Duffy searching for single material for a new attack on the charts.
The album tries to struggle off its knees with She Writes a Symphony but we're back to the same tempo and time signatures so, hmmm, maybe not.
By the time the third ditty swings around, The Wedding Song, you begin to wonder if Duffy has found a new girlfriend and created these songs in 'lovesick puppy' mode, floating several millimetres off the ground. The lap steel guitar sound doesn't help at all. No. It really doesn't.
So, track four then. Are we going to have a belated start to the album here or what? The George Baker Selection-esque, Paloma Blanca introduction furrowed the brow and narrowed the eyes but, hey, it's a different tempo so from small acorns, eh? But no. Instead we have substandard Prefab Sprout. Lots of earnest social commentary via a totally unconvincing song structure and delivery. I did wonder if it might all be ironic. You know, highlighting the world's problems while singing a happy tune? Then I realised that this song sounded like the previous three and realised that Duffy couldn't be arsed to explore beyond his navel.
No, Sad Songs, track five of this growingly interminable album (you can't blame me for lacking in dogged persistence) actually, blow me down with a feather, shows promise. It retains the same general structure, tempo and feel as the other four, though. Why didn't Duffy say, "OK, we've heard five songs, guys. No Sad Songs we'll keep and dump the rest. No Sad Songs is track one. Next!" Things begin to pick up with The Dream That Woke Me. Duffy seems to put a scintilla of effort into this one. That's not saying much. Over to track seven and… Oh sod it. I've had enough.