The Article
THE DOORS: the primal mud from whence they came
20th April 2017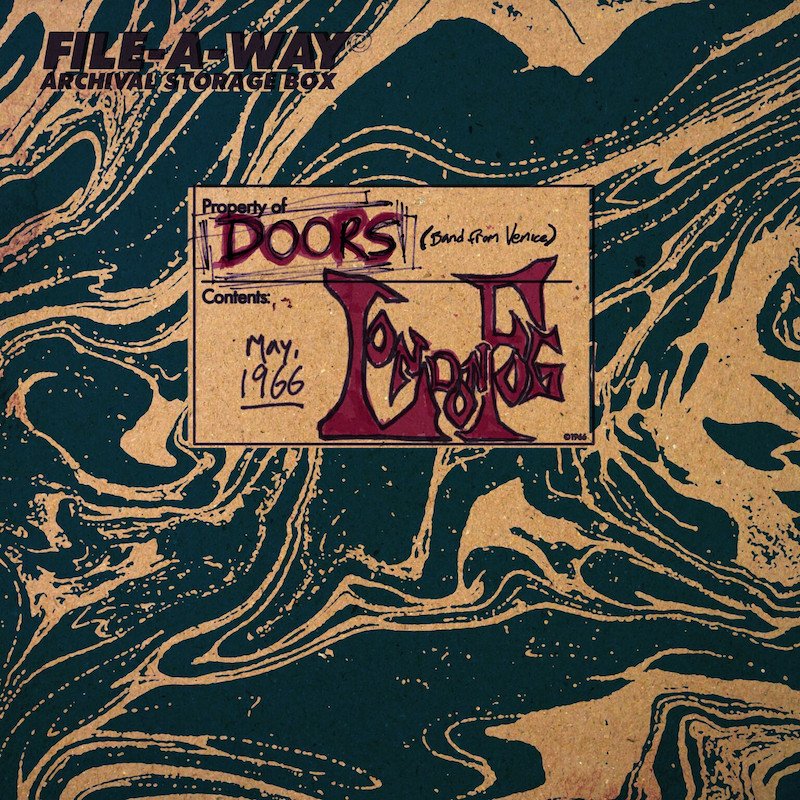 Title: London Fog 1966
Label: Rhino/Bright Midnight Archives
The Doors used to be the house band at the small London Fog bar, before they found fame. This newly released box set features unearthed audio recorded at the club in May 1966. Previously unreleased and not even known to exist until recently, this marks the earliest recordings of the band.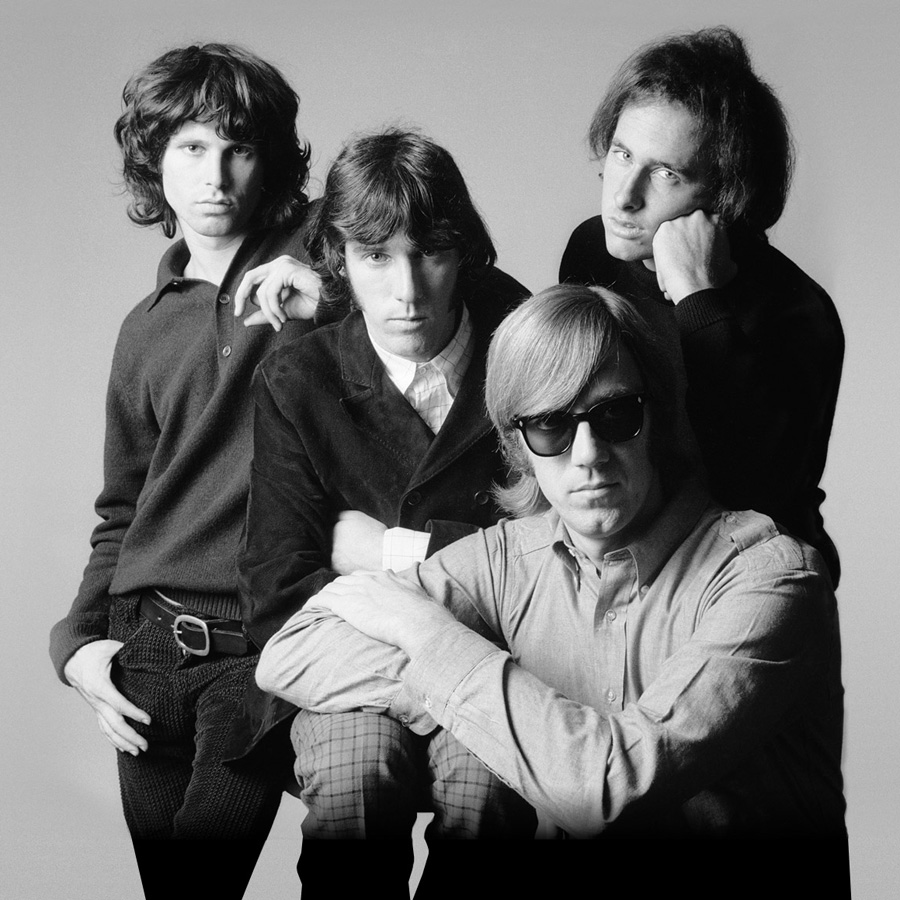 Presented in a lift-top box, the set features seven songs on both CD and a 10" record that's made to resemble a test pressing and remastered by Bruce Botnick.
Apart from the liner notes the box includes a poster, the set list handwritten by John Densmore, a program for the Royce Hall UCLA student film screening plus a London Fog coaster. There are also liner notes included from Ronnie Haran-Mellen, who was the talent booker at the Whisky A Go Go. Haran-Mellen saw The Doors live for the first time at the London Fog and then booked them as the permanent house band at the Whisky.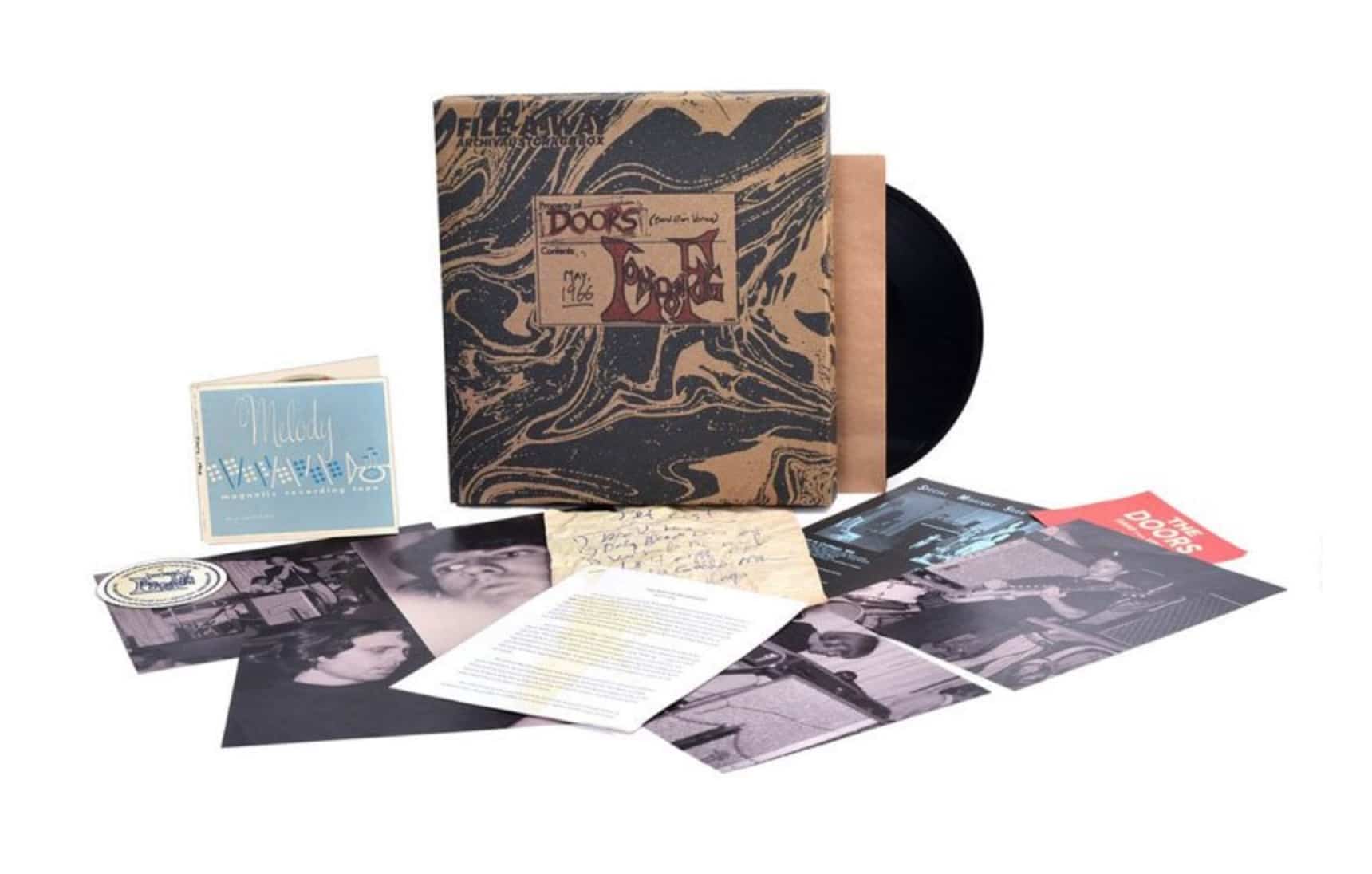 Also contributing liner notes is Nettie Peña, one of the lucky few to be in attendance at the London Fog for this fabled show. It was she who captured the audio on a ¼" reel-to-reel recorder as well as photographed the band that evening. Five black and white 8×10 re-prints of these unpublished photos are included here.
The point of this set is the rarity, archive value. Don't buy it looking for an audiophile treat. You'll be disappointed. This is a live performance with distant vocals, blooming bass, an unbalanced sound stage and audience chatter. Yet, Doors fans will adore it. Catching the band on the cusp of stardom, you can hear the confidence, the swagger, the sleaze, the dreamy, drunken delivery. A time capsule akin to The Beatles' Hamburg recordings.