The Article
The Appletree Theatre's Playback
11th May 2015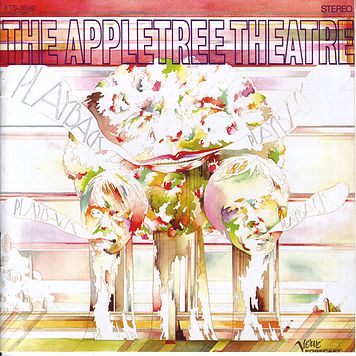 Title: Playback
…or John and Terry Boylan, as they were known to their mother. This 1968 release was their one and only album which received a lot of attention at the time, becoming a cult favourite and allowing both men to branch out into other areas later (Terry became a solo artist while John became a producer for the likes of the Eagles).
The album itself is divided into three principle Acts, bookended by an Overture and an Epilogue. What you have here is an elaborate stage for a range of folk rock, pop and psychedelia which exhibits obvious influences from The Beatles' Sgt. Pepper album in terms of its conceptual structure and direction, interspersed by character chat and sound effects.
The oft dreamy nature of the songs include the sunshine pop of Hightower Square with a Beach Boys-esque arrangement and harmony construction. Terry admitted that this song was a parody, "We had read, probably erroneously, that The Beatles were smoking banana skins, so that's why, in the interlude, you can hear me in the background whispering, "Can I have some banana peel?" You get the general feeling from the album right there.
The LP does offer a variety of styles. Some of them more modern than others. For example, the speaking portion and structure of I Wonder If Louise Is Home reminds me of a more contemporary creation from the indie outfit, Eels.
With E-Train (the jello song), this ditty takes a low key tack but it's a shame that it is not developed more than the brief snippet of space allows. By the time we get to Don't Blame It On Your Wife, we enter into pop/rock territory while the Sorry State of Staying Awake veers over to died-in-the-wool country. The genre switching is exhausting yet entertaining.
Although lacking in a true musical direction the almost narrative structure of the LP provides a consistent structure to contain the mish mash of styles. A adventurous listen that will find many admirers.