The Article
Steve Vai's Passion And Warfare 25th Anniversary Edition & Modern Primitive rarities
27th June 2016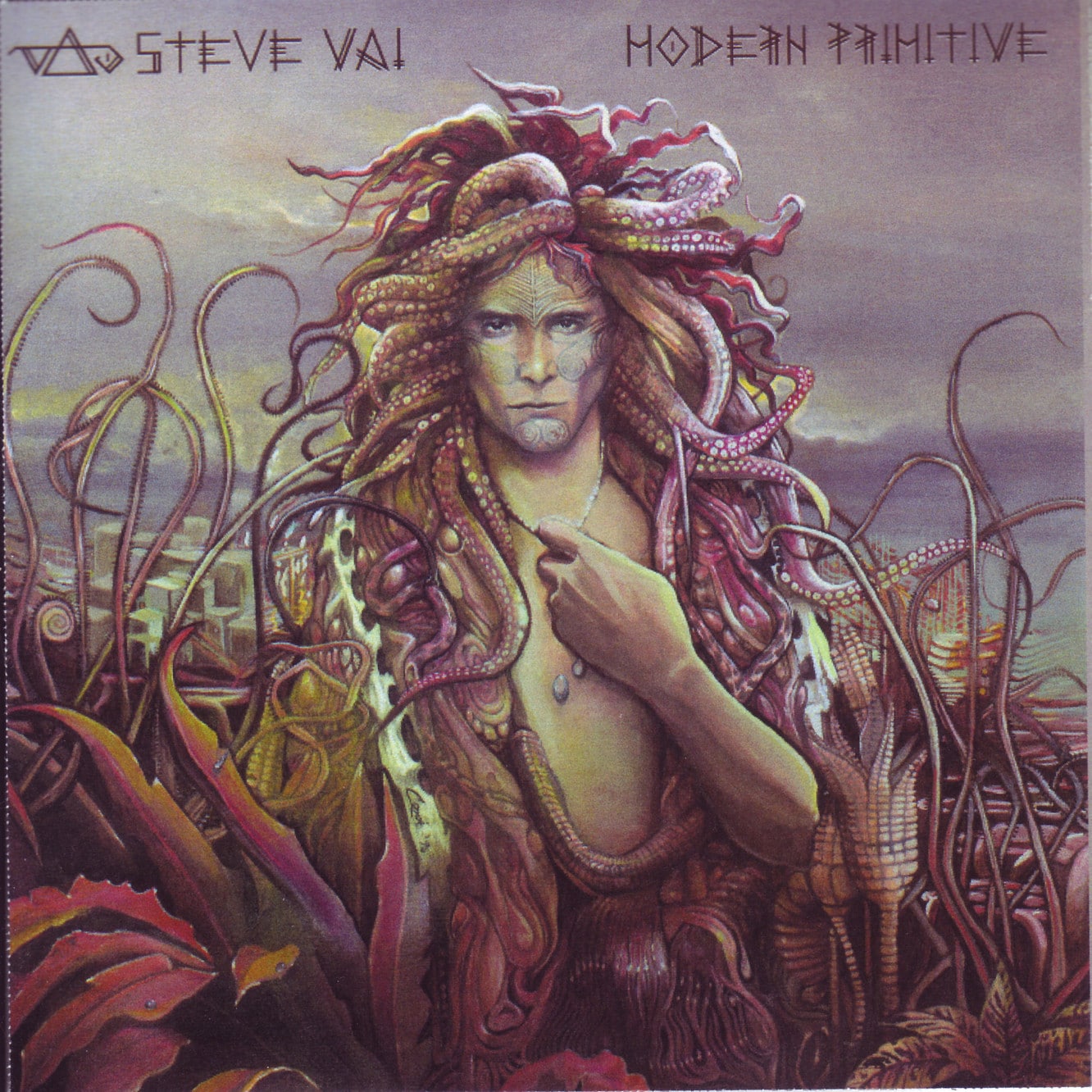 Titles:
Modern Primitive/Passion And Warfare 25th Anniversary Edition
Passion and Warfare, released in 1990, is Steve Vai's best album and shows how intelligent he is as a composer while concentrating upon the more instrumental arrangement style sans vocals on this hard rock classic. While some might have expected his association with Zappa and Satriani to infect his work (and his earlier album Flex-able did, to be honest), this one left a lot of that behind and brings a lot more experimentation to the fore: much more than his 80s contemporaries ever did. Yes, there's plenty of up-beat rhythms here but there's also a fair bit of the spiritual too on the likes of For the Love of God, for example
This edition is a bit special. As Vai said, "I've included an extra CD with material that's never been released. It's music the I've either recorded or written in between Flex-Able and Passion and Warfare. If you're familiar with Flex-Able, it's a very strange record: I recorded it when I was 20. And if you listen to Passion and Warfare, it seems [like] a completely different guy. So what happened in between? Where's the missing link?"
The extra CD includes music that was worked upon but never really finished and is called Modern Primitive because of that missing link status. Featuring works that were recorded from 1984 to 1990, it includes a wide variety of styles and approaches that emphasis the searching and experimentation that was rife in Vai's head at this time. He even drafted in his old band to record them anew.
The two albums are available as a special 2CD edition but are also available as separate entities on digital platforms. Passion and Warfare also include four bonus cuts, previously unreleased. You'll also get a 20-page booklet and a poster.
A top class album plus innovative works in progress…what more could a hard rocking guitar fan want?