The Article
Spring: mucho mellotron
11th February 2016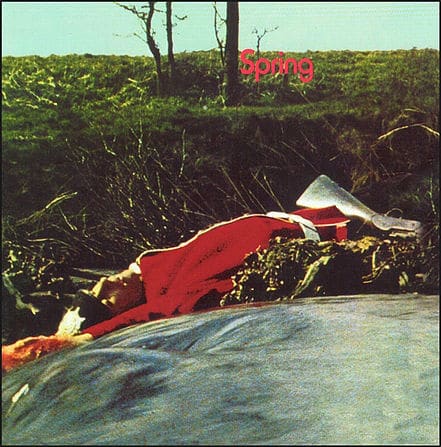 Title: Spring
A Leicester band formed in 1970, they had the honour of supporting Velvet Underground early in their career but this release has caused much discussion amongst the prog fraternity: some love it and others dismiss it as second rate.
Notable figures in and around the band included producer Gus Dudgeon (who worked with Eric Clapton, David Bowie and Elton John) and drummer Pique Withers who later joined Dire Straits.
Not that many people could have offered an opinion when the LP was originally released. The original vinyl edition of this self-titled album arrived in an elaborate package with a triple fold-out cover. There are reports that only 2,000 original editions were pressed which is one reason why the LP has always been a collectable item.
Spring gave it a real go, though, despite the low key presentation. The album was notable, for example, in not only using the Mellotron as part of its arrangement (which gave it an early Genesis or Moody Blues feel) but it managed to utilise three mellotronists in its line-up. As such, the band were quite imaginative in their use of the instrument as they obviously tried to vary the sound output of each. There's no sense of overkill in terms of the Mellotron, by the way. In fact, the Mellotron gives the album a welcome warm, sometimes pastoral feel that accompaies the strong vocals well but also helps the music to develop rich layering that adds meat to the bone.
Those who enjoy early Gabriel-era Genesis should get on well with this album which benefits from repeated plays.
That the band should break up while recording the sequel was more than perplexing. Such is the apparent quality (and further potential) resident on this album, I'm surprised that the band didn't grow into a major prog force. But that was the nub of the problem, some of the band wanted to continue in the prog direction while others preferred a more jazz-centric pathway.
This edition offers great value for money because it adds a second disc of demos and additional recordings from 1971 that were aimed at that second album. Sound quality of all is excellent because the music has been taken from the original master tapes.