The Article
Soft Hearted Scientists' Uncanny Tales From The Everyday Undergrowth
23rd April 2016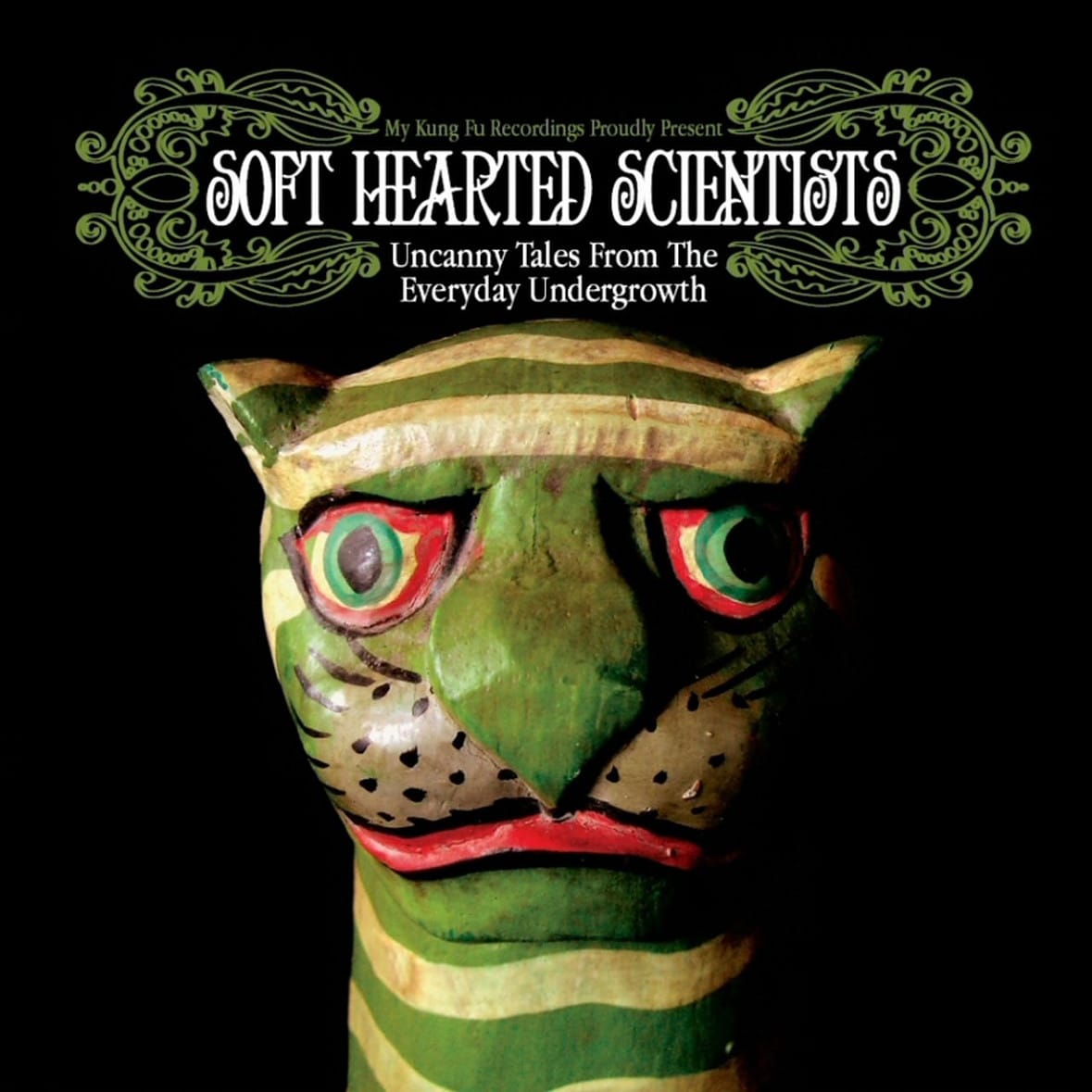 Title: Uncanny Tales From The Everyday Undergrowth
A reissue of the band's debut album enjoys a 10th anniversary pressing as a double CD including a disc of bonus demos.
 From the very first track on this album, there's an 'uncanny' sense of time and place. The sense of 60s psychedelia is present in the lyrical content which infuses both the instrumentation but also the song structure and the easy pastoral nature of the delivery but the 'place' is just as important because there is a strong cultural essence emanating from this work. It feels and smells 'English'. There's a light, flighty, nonchalant, playful aspect to the songs here that swings to and fro like a fast moving pendulum or the swishing skirts of an energetic child with a slice of innocence to boot.
There's more than that, though, the pastoral accents of the song Diving Bell, for example, add a distinct folkish sense of atmosphere. There's humour here too. Maybe not directly but in terms of its delivery. The speech part to this track could easily be Half Man Half Biscuit in full, soap box flow. Not in terms of cutting wit but in its localised, accent-heavy delivery that tells it like it is.
This "musical voyage in three parts" (it was previously released as three EPs in 2004) is a gently strange, slightly bizarre album of Syd Barrett-esque nursery rhymes set to music. Let go of the side and float along the sonic river to the sounds of bubbling, delightful nonsense and you will fully experience this sonic fest.
Incidentally, the added CD of demos is a real treat for fans who can hear the origination and development of much of the final album.
There is also a limited edition variant (of 100 copies) which also features a signed copy of the Midnight Mutinies EP, signed A2 poster for Uncanny Tales, two postcards, plastic A4 wallet with Uncanny Talessticker and a signed lyric sheet for Mount Palomar plus promo sheet notes for the next new Soft Hearted Scientists album, Golden Omens.