The Article
Second Layer's World of Rubber
11th February 2016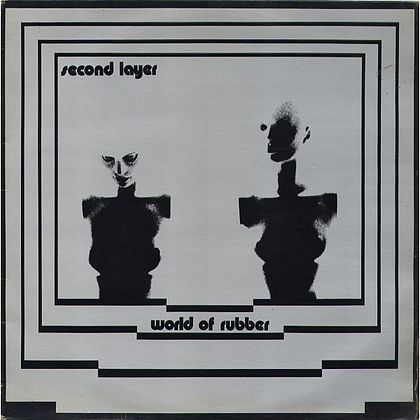 Title: World of Rubber
The Sound were formed in 1979 and were a 'should-a-been' group. A post punk outfit that had elements of Joy Division and early Echo & The Bunnymen running through them. Formed in London, The Sound comprised guitarist/vocalist/songwriter, Adrian Borland, Graham Bailey (aka Green) on bass, Michael Dudley on drums and Bi Marshall on keys. Despite seemingly destined for success, they never made it – but no-one really understands why.
During the life of the band, both Bailey and Borland broke away to dabble in a minimalist, cold wave outfit that they named Second Layer. Borland added guitars and vocals while Bailey provided keyboards, bass and drum programming. This album was issued in 1981 in addition to two singles and an EP released the same year: State of Emergency, Flesh as Property and Second Layer (although none of these extras appear on this release, unfortunately).
Listening to this album, there is a distinct flavour of The Sound as part of the soul of the songs played but this duo were the very core of The Sound so that's no real big surprise.
What you get here is real edge and a disconnected style that has a detached, impersonal feel. This is partly an exploration in melodic minimalism and a chance for the duo to get down and dirty with technology and punk stylings. The result is an excellent LP that will be a real find for anyone who loves new wave, post punk and cold wave music. Underneath the Glass, for example, has slice of early Cure, Echo & The Bunnymen and John Foxx-era Ultravox. There's a rawness here that blends with a delicious bass line that almost tells of PiL-like vibes.
Groovy.