The Article
Scorpions' Blackout with built-in SACD
11th October 2015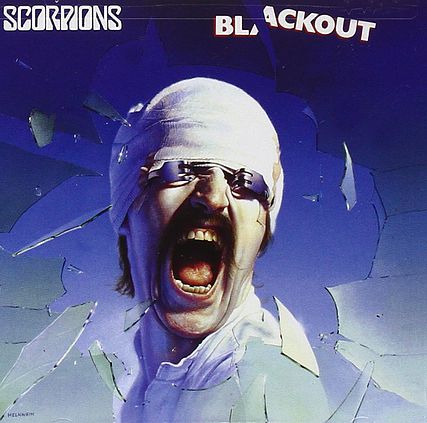 Title: Blackout
This German-based outfit are one of the most successful European rock bands to have graced the stage or LP. Formed in 1965, they took a while to really find their feet but the wait was worth it.
This album from this group is symptomatic of times gone by. After all, the band had released, what, eight or nine albums before this one and shifted their style in a significant manner during this period too and did so on a major label but without hitting major success (yes, InTrance, Virgin Killer and Lovedrive were artistically interesting but they were not breakthrough releases). Today, would any label have had the patience to stick with the group? Would they have had the money to produce eight or nine albums of any quality? Whatever, for the Scorpions, this was the big one in terms of revenue and the like.
Released in 1979, Blackout offered a clever balance of pop and rock alongside your trademark power ballads which were becoming de rigour in those days (When the Smoke Is Going Down) plus foot tapping and head bouncing heavy metal in the guise of Dynamite and No One Like You. It's an interesting album on those terms alone but more so when you take into account that the lead singer, Klaus Meine underwent a throat operation before the record's release. The operation could, of course, have gone in any direction and you wonder about his recovery period – that is, was there enough of it? – but you can't tell from this outing. He's on great form.
The band is backed by the axe tribulations of guitarists Rudolf Schenker and Matthias Jabs which really bring their work alive on this album. Arguably the band's best ever album, it needed some top quality mastering and pressing (yes, it does matter on CDs) and Audio Fidelity has also risen to the challenge with a top notch product. This CD is actually a dual-layer SACD which enables you to play the disc on CD and dedicated, high resolution, SACD players.