The Article
SAXON, 1991 to 2009: Not So Much a Box Set as a Book Set
10th November 2017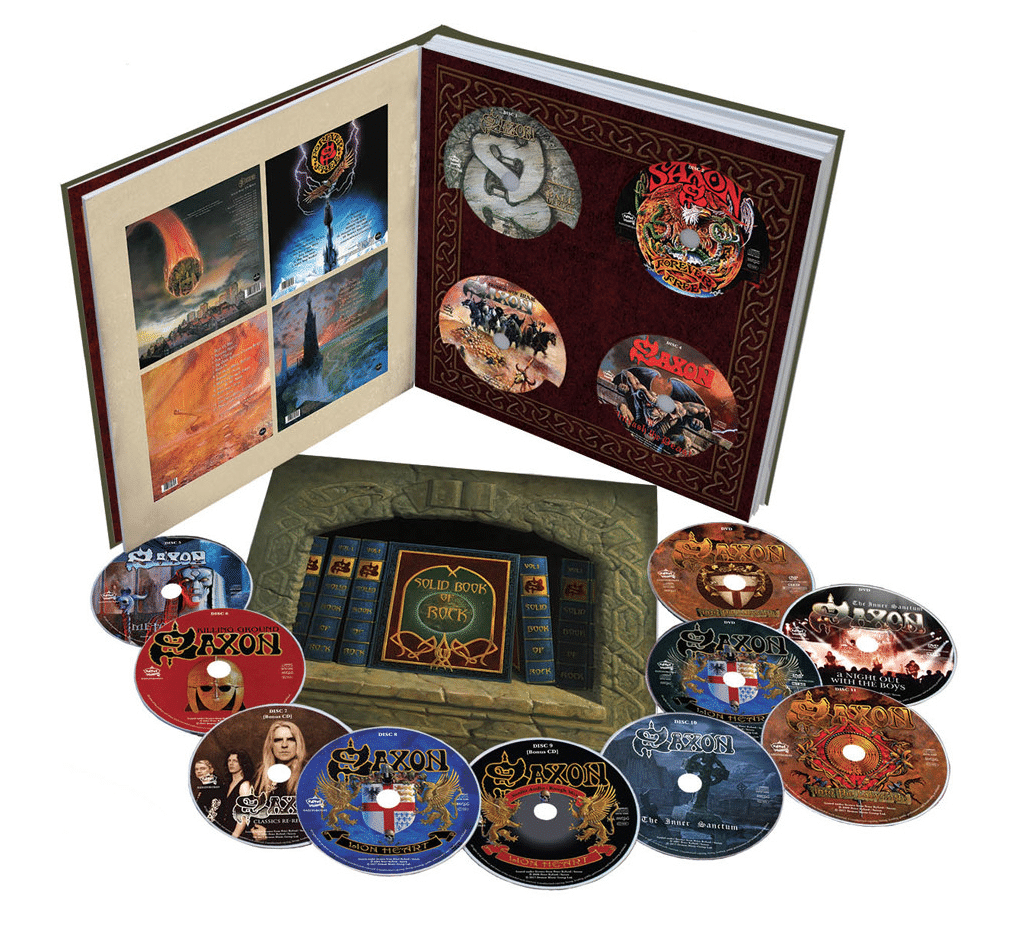 Title: The Solid Book of Rock 
Label: Demon
After a fallow period in the heavy metal band's history, the period from 1991 to 2009 saw a resurgence and a gradual turn towards their roots, "It was a move back to a British heavy sound, not so much a European angle," said band co-founder and lead singer Biff Byford.
This excellent collection tracks that movement and continued evolution, focusing on the band's album period, nine of them from 1991 to 2009 including Solid Ball Of Rock, Forever Free, Dogs Of War, Unleash The Beast, Metalhead, Killing Ground, Lionheart, The Inner Sanctum and Into The Labyrinth. While fans are treated to eight bonus tracks.
This fascinating box set also includes two bonus CDs. Classics Re-Recorded was originally issued with the initial pressings of Killing Ground and Lionheart – rough studio mix, originally issued on the 2006 limited edition. This 'Book' Set also contains three bonus DVDs, the limited-edition DVDs originally released with Lionheart, The Inner Sanctum and Into The Labyrinth. The entire luxurious package is served within a 24 page 12" x 12" booklet with lyrics included plus photos. A new cover painting is featured by Paul R. Gregory.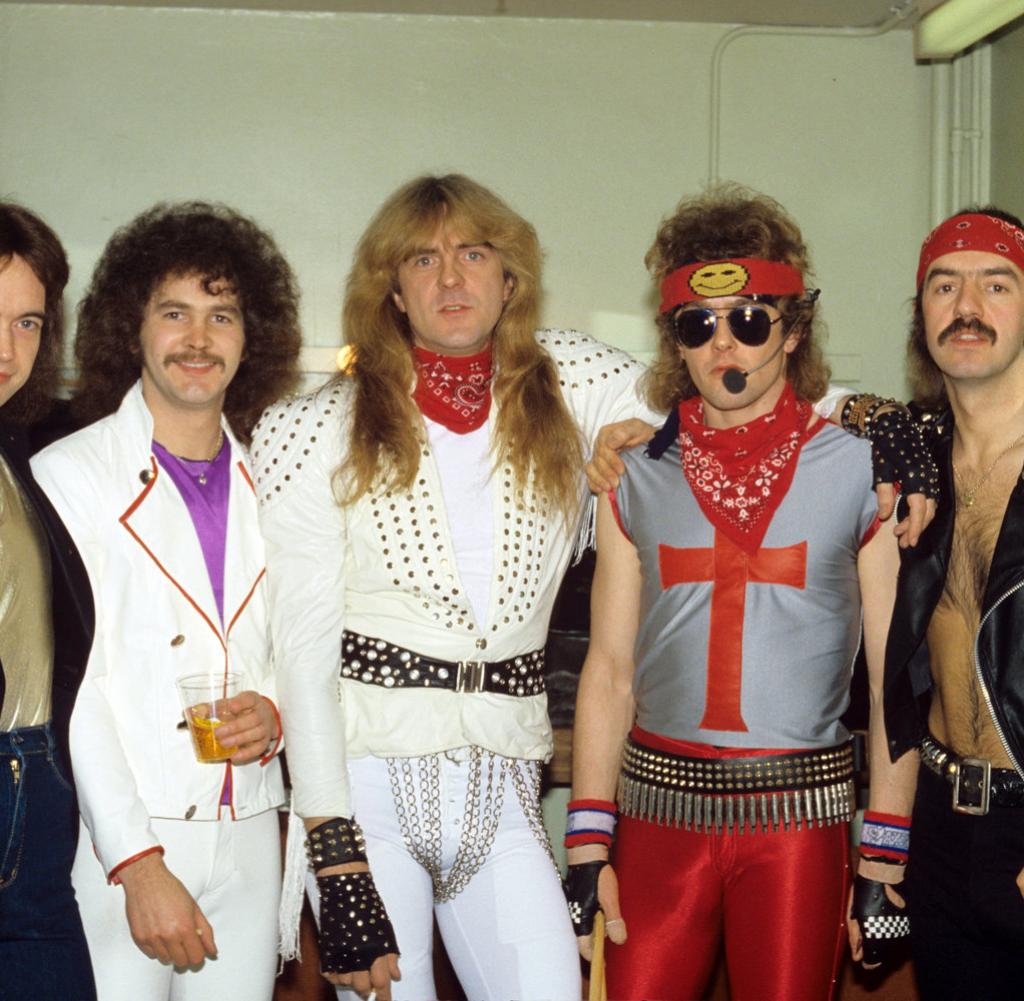 Fans might want to look out for an exclusive limited-edition containing a print signed by Saxon front man, Biff Byford, only available from Amazon.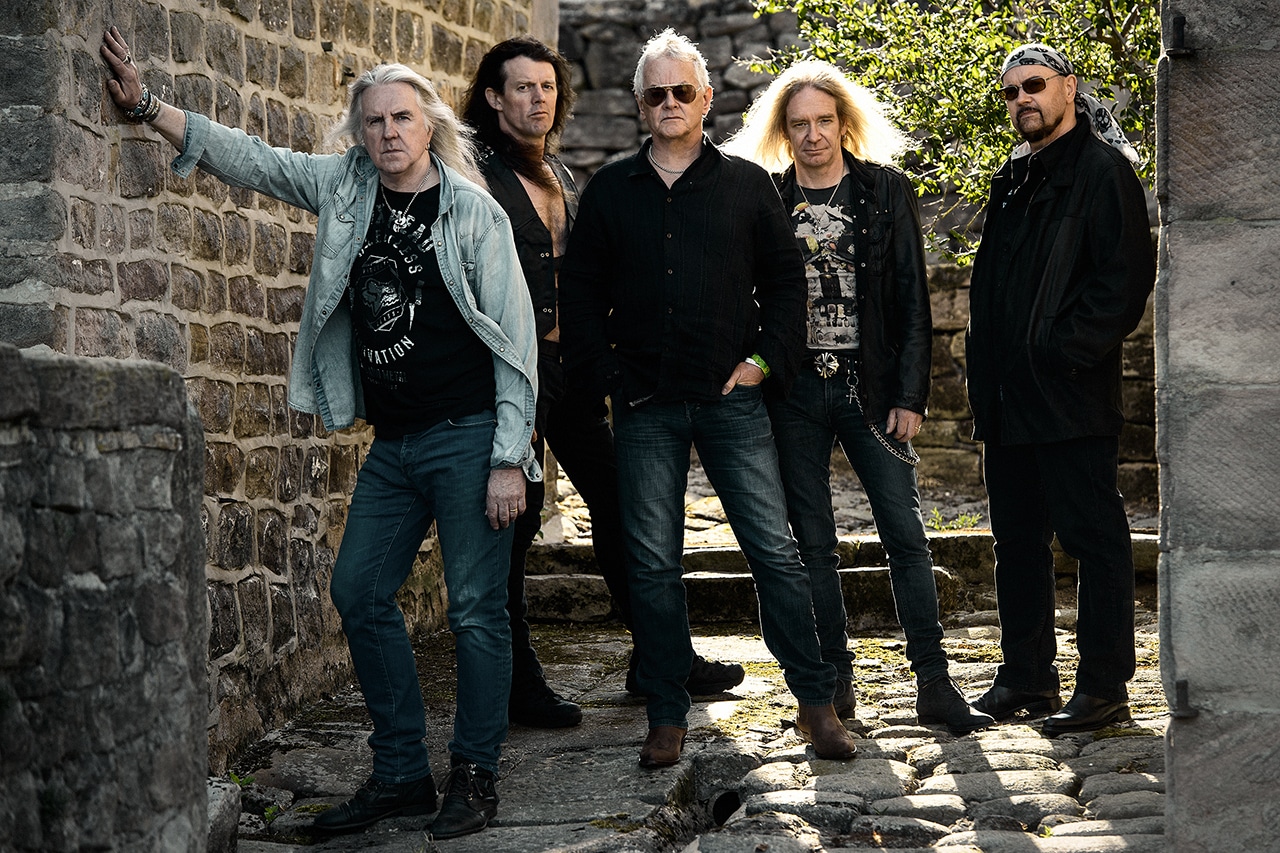 In mastering terms, the CDs are admirably balanced for a digital disc format. I did find that the vinyl editions were a little bland and overly unassuming. I wonder if these very masters have been transferred to CD (it would make sense). The CD format has added its own slice of lift and pizazz to inject a slice of energy and vigour into the overall presentation, giving the performance a fuller and slightly edgy twist to the upper mids which suits the dynamic elements of the music. This is rare case of the CD version being superior to the vinyl version.