The Article
Samantha Crain has a Kid Face
12th January 2016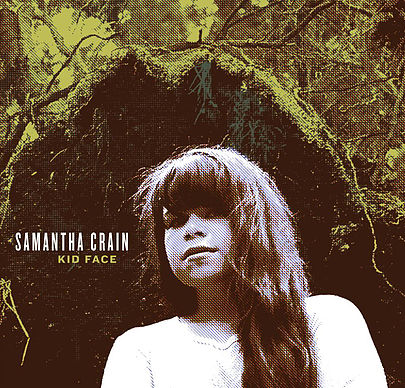 Title: Kid Face
Singer-songwriter, Crain  was given the name of this album as a nickname because of her eternally youthful appearance. Her voice belies this moniker, of course, which introduces vulnerability and power in equal measure. A lady of Chocktaw, native American Indian descent, her songs are structured in a surprisingly mature manner. Surprising because, with a world full to the brim with singer-songwriters – most of which I find incredibly annoying, affected and cloyingly, irritatingly self-absorbed – Crain just gets on with it but her turn of phrase eases her message. She bends her words and manipulated her phrasing in a similar way to Ricki Lee Jones. There is a relaxed, laid back, easy going nature to her delivery, even when she is broaching important topics. While her conversational presentation never grates.
For this album, John Vanderslice is responsible for the production which helps to give it a rather Neil Young sense of portent and gravitas.
The songs themselves are compact constructions telling a story to serving up a message. 'Never Going Back' talks about a break up from an unhappy relationship and the relief that has brought. Songs like Paint, Somewhere All The Time and Kid Face enforce a core melodicism that gives the album a sense of swing while For The Miner adds depth and a brooding sensibility that is arguably the best track on the whole album.
Other slices of Americana on offer this month include The Deep Dark Woods' Jubilee, their second album on Sugar Hill. Neil Young fans will love this – lead singer, Ryan Boldt is Young incarnate. Is that a good thing? Also look out for High Cotton: A Tribute To Alabama, in which a variety of groups perform hits and lesser known album cuts. Artists include Wade Bowen and Jason Boland.