The Article
Sam Butara and the Witnesses: Louis Prima's wing man
28th December 2016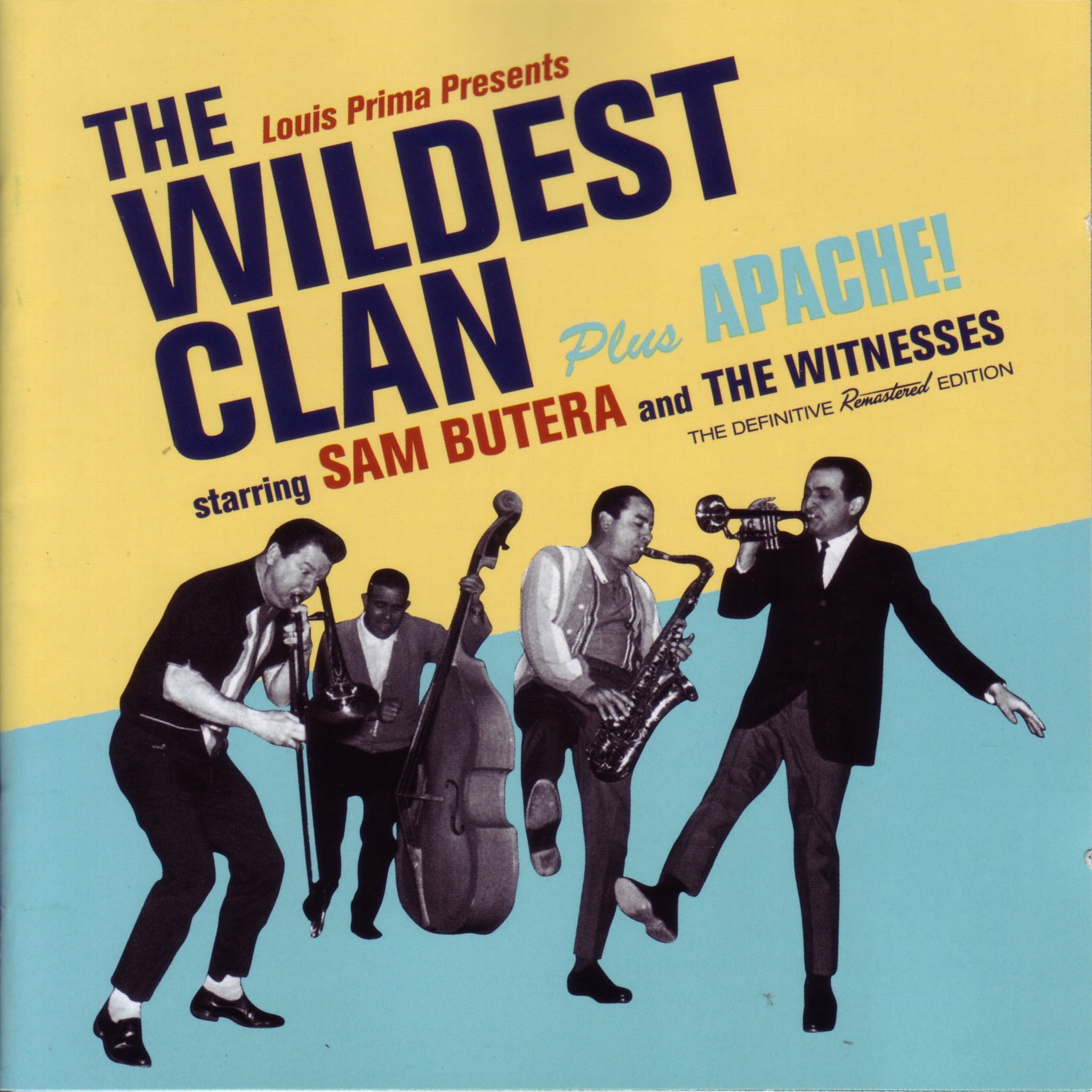 Title: The Wildest Clan plus Apache!
Label: Hoodoo
Well, isn't this a delightful little package? I'm a fan of Louis Prima and his then wife, Keely Smith and their accomplished musicianship combined with a delightful humour but I am ashamed to admit that I have yet to really get under their skin in terms of getting to know the group as a whole, their backgrounds, side projects, all of the usual research that a fan of a group will perform. I had heard of the name Sam Butara as part of the backing ensemble and was also familiar with his sax solos but failed to notice that he was a major arranger for Prima and loved to insert innuendo into his lyrics (his arrangements have been used more recently by Ray Gelato, Brian Setzer and Los Lobos). I didn't know that he had a [cough] off-colour sense of humour (although, that's no real surprise). He lead the Prima band, the Witnessess for over 20 years. What was a surprise was that he was a headliner in his own right with a great singing voice and a nice style in early rock'n'roll, R&B, a touch of bop and Dixieland.
This CD features two of Butara's albums that were originally released on the Dot label. The title album includes vocal performances over nine songs including Sam Cooke's You Send Me. Hank Williams' Jambalaya and C'est Si Bon (complete with Louis Armstrong impression).
The second album. Apache! is a hard-to-find album in its original vinyl form and includes a selection of instuementals including The Shadow's iconic hit as the title track. But that's not all, this package also includes six bonus tracks from the same period such as Gyddyap Baby, Who's Got the Key and Bim Bam.