The Article
Royal Trux: Back together, live and nasty
6th August 2017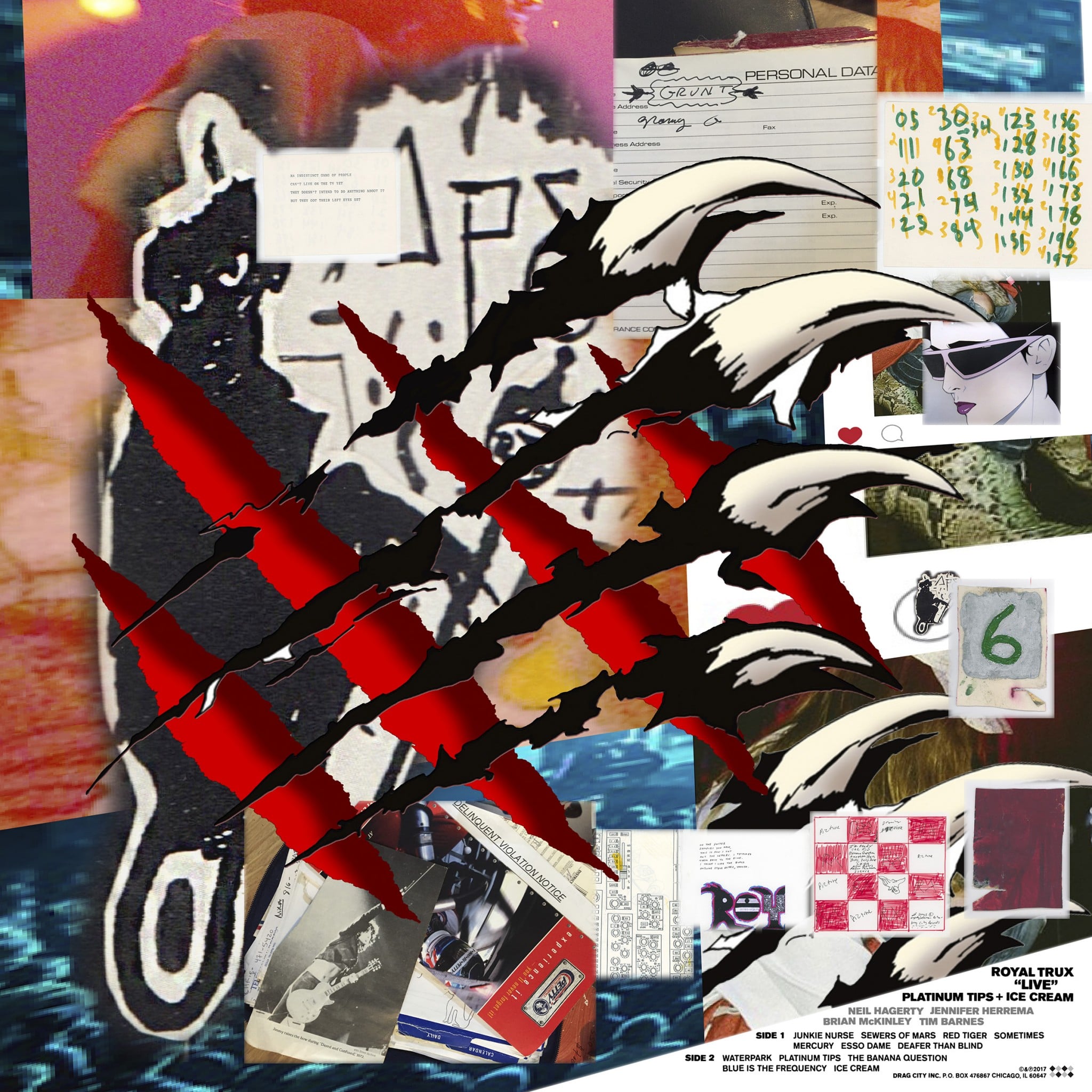 Title: Platinum Tips + Ice Cream
Label: Domino
An underground rock group spouting a raw mixture of punk and noise and metal but with smatterings of jazz and other genres that added spice to the mix and who roamed the music firmament during the 90s and 2000s.
Both Neil Hagerty and and Jennifer Herrema forged their energetic sound over a number of releases until the Virgin label picked them up in the mid-90s whereupon they released the album, Thank You which saw Neil Young man, David Briggs, get involved. Later moving to Drag City, the band continued to release music until 2001 when they split and Hagerty released a solo album, more followed as did releases from his new band the Howling Hex as Herrema released her own work under RTX and Black Bananas.
Then the impossible happened and they reformed in 2015, touring in Loa Angeles and New York. Which is where this album comes in.
This is an intriguing collection because the 12 songs listed here are all new, they were sung without any rehearsals and before a live audience as a real time recording in California and New York City. That's just the two days, folks. Joined by Black Bananas drummer Tim Barnes and Howling Hex bass man, Brian McKinley, Royal Trux perform as if they've never been away, kicking into their signature style with the energy and noise that stems back to the early days.
Mastering doesn't include excessive compression (nothing too bad) but there's also a nice open and layered feel around the stereo image area, giving a sense of depth in a 3D fashion.
As for the music itself? Gritty, grungy, messy, textured, powerful, hard rocking, a bit sleazy and utterly direct. This is the sort of rock you'd find in between your toes after a long day at the office.