The Article
Rodney Cromwell: He's not that old. He's also not particularly anxious.
22nd October 2016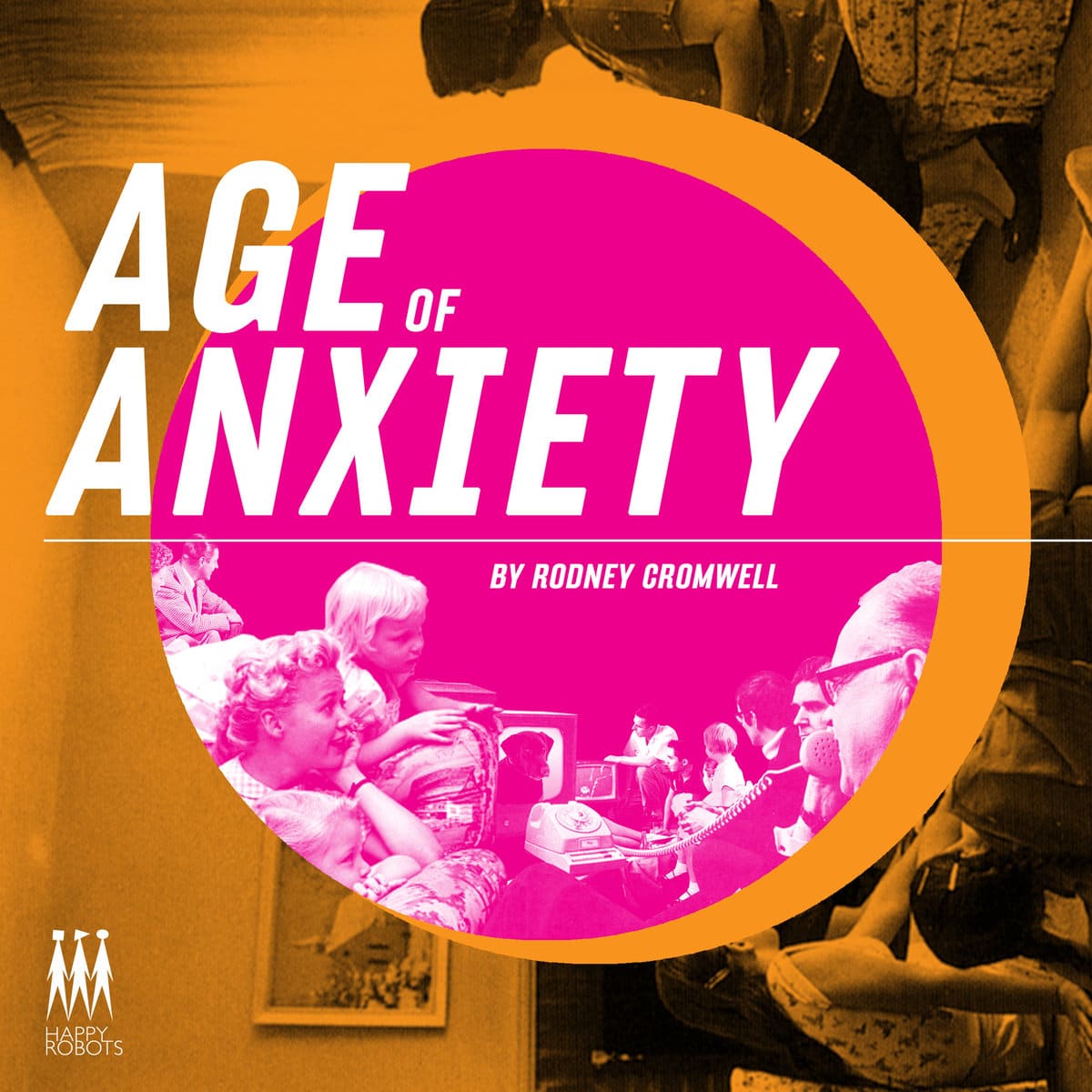 Title: Age of Anxiety
Label: Happy Robots
Ah, Rodney, Rodney, Rodney. There's something…something…internal about Rodney. I'm probably way off base on this one and reading this chap totally wrong but I have the feeling that our Rodney creates his music for him. That he sees only his music, that he ignores his post, never pays his bills, forgets to eat and has a woman come in to wash his smalls whether he wants it or not. That this determined woman then stands by his desk and points to the window while shouting, "Look! What's that?!" With Rodney, briefly distracted, she then whisks away a packed USB stick full of Rodney's latest creations which she then removes to a local studio to process and release on Rodney's behalf. Meanwhile, Rodney never notices.
The music just gives you that feeling. There's a certain retro electronic sense to this album. Rodney (I can't bear to refer to him by his surname, it would be cruel and unfeeling) appears in vocal form, hidden behind a robotic transforming voice modulator while his old time electronic noises plod away in songs with intriguing titles such as Barry Was An Arms Dealer and Fax Message Breakup. You see? 'Fax Message'. This album hasn't even been out that long.
The tone and the atmosphere wanders around a historical vortex. The background percussion has a slightly Soft Cell feel on You Will Struggle, for example, while Alice Hubley (is she the one providing the Persil and Lenor cleaning combo?) provides female vocals.
The above mentioned Fax Message Breakup, meanwhile has a wonderful minimal synth feel to it that will have fans of this early 80s genre slavering while The Blue Cloud has a distinct, "I really love Kraftwerk…here's my interpretation of their oeuvre. Fancy a biscuit with your tea?"
And then there's the glorious, stupendous Fenchurch Street, which makes me feel that Rodney Cromwell really is the Alan Bennett of the British electronica scene. Low key. Subtle. Dry. Daring not to create to much of a fuss. Not wanting to put anyone out.
The man is a genius, living under a blanket.
(Don't forget to check out Rodney's Black Dog EP on 7" and Fax Message Breakup EP on CD)