The Article
REFERENCE & STATEMENT HEADPHONES FROM GRADO
31st May 2023
What's the difference between a Reference and a Statement then? And should you care? Paul Rigby dons two sets of Grado headphones to find out
It's just one of those things you think about while waiting for the kettle to boil. When Grado tells me it has a pair of 'Reference' headphones ready for sale, then I don't know about you but I think that label sounds pretty impressive and I wonder what they might sound like. But then the news of a hardware release under Grado's 'Statement' label also sounds rather highfalutin and attractive. 
What we have here are two impressive-sounding ranges under one Grado umbrella. So I wondered, if I grabbed the best Reference design and the best Statement release and compared the two, would I even hear a difference? Is this scattering of rather august name tags more about marketing than substance or is there more to it, in sound terms?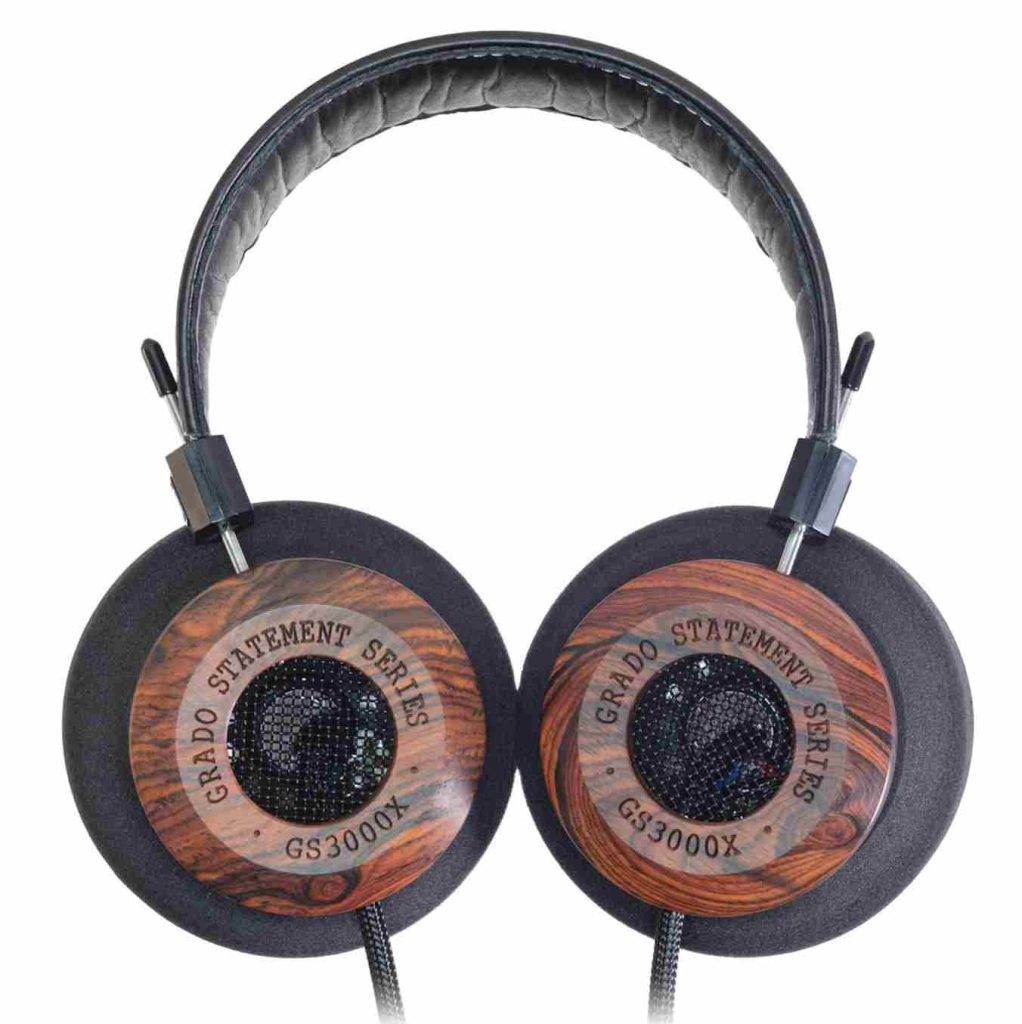 Thus, I grabbed the top-of-the-range Reference, the RS1x (£799.95) and the top-of-the-range and rather larger Statement headphones, the GS3000x (£2,195) and I decided to compare and contrast in true GCSE exam style.
Now sure, the price point is a significant difference right off the bat but I'm not putting any faith in figures until I've heard the evidence with my own dainty ears. 
DYNAMIC DESIGNS
Both designs are based on matched dynamic drivers, although the RS1x uses 50mm drivers while the 52mm drivers on the GS3000x are apparently the company's most powerful to date, both are open backed, both offer the same 38 Ohm impedence but the Reference apparently has a 12-30khz dynamic range while the Statement offers 4-51khz. 
Both use wood to form their chassis. The RS1x uses three wood types: maple sleeve, hemp core and cocobolo. The GS3000x only uses cocobolo. Nothing else.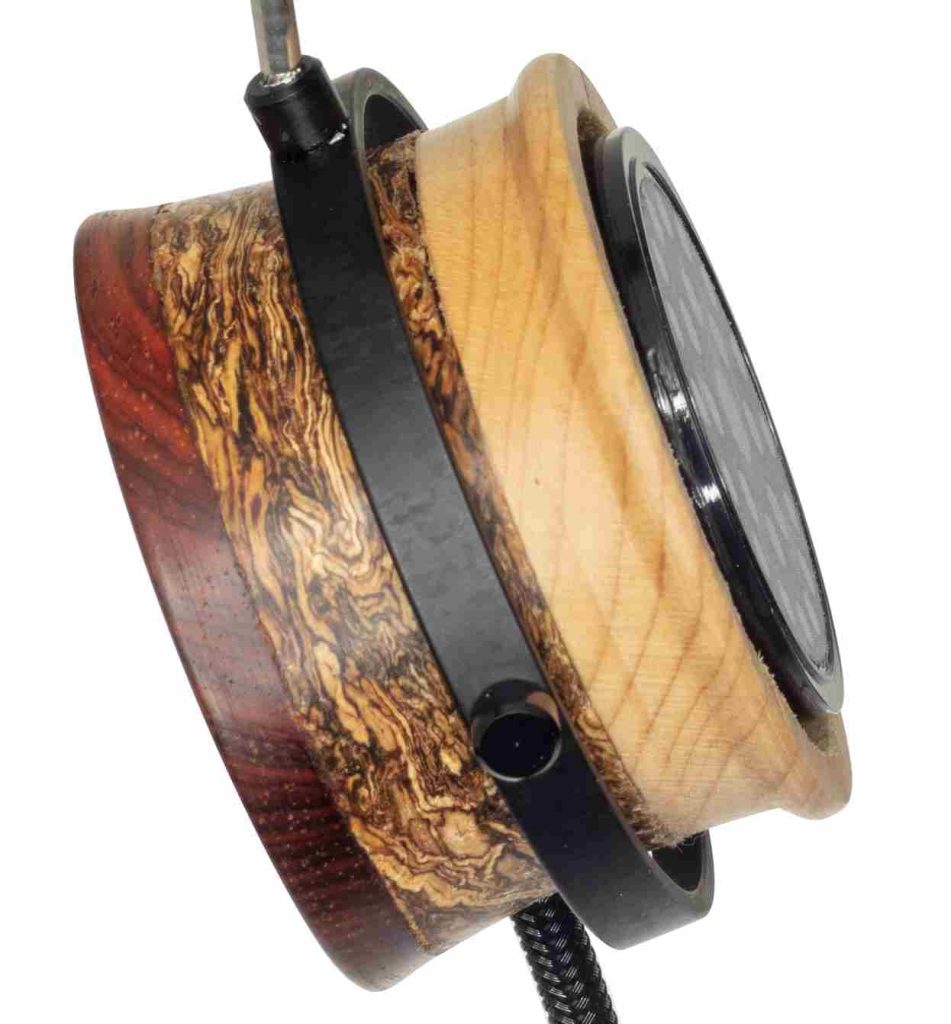 In design terms? Grados have always had a retro look. If I saw Radar wearing a pair in the classic TV comedy programme M*A*S*H, then it really wouldn't surprise me. That retro style has a cache all its own. 
In terms of comfort? Grado doesn't go out of its way to make their headphones comfortable. They are not proactive in this area. The design is utilitarian. I find all Grados rather stripped and primitive in broad design terms. It so happens that both headphones in this test were fine in comfort terms, during the review. The headband is rather hard but not too uncomfortable while I much preferred how the GS3000X's ear pads sat around my ears. The RS1x headphones were rather perched on top of the ear which felt a little odd to my ears but I had no major fit or comfort issues during use. 
And essentially, that's it in tech terms. How do they sound and how do they compare?
SOUND QUALITY
For the first sound source, I selected CD and the very wonderful Dif Juz via the 4AD band compilation album, Soundpool (1999). I played the bass-heavy instrumental track, the abruptly titled RE which also features a jangly lead guitar, slightly less jangly rhythm guitar and drums. 
RS1x
I chose this track because the jangly guitars are a good measure of the upper mid performance. The upper mids on this track are sightly accentuated but the RS1x headphones pushed that accentuation still further. They did sound rather forward in those terms. Not actually bright but pushing the frequencies to the max and towards the boundary.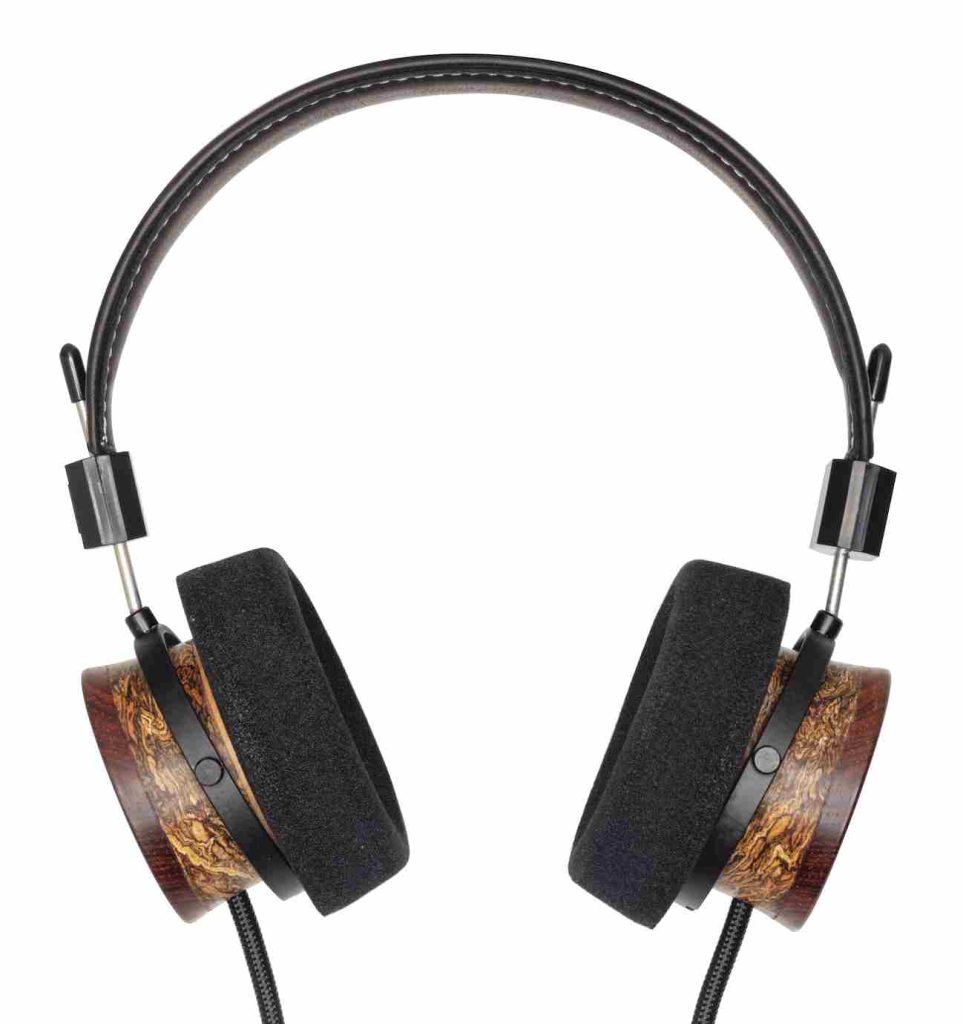 Saying that, the midrange did pick up a lot of detail along the way, even subtle points were highlighted. Bass was impressive with a solid rolling action that set a firm foundation for the song as a whole. I liked the instrumental separation too, there was plenty of air and space in the midrange and treble that allowed those frequencies to breath. 
AND NOW THE GS3000X
Swopping for the GS3000x headphones I found the upper midrange performance to be rather more civilised and less aggressive than the RS1x designs. The definition of the upper mids was better integrated within the mix from the GS3000x headphones while the bass was both stronger than the RS1x designs but also weightier with a greater mass. 
I then changed tack and source type of vinyl and the 80s self-titled UK soul LP from ex-Lynx man, David Grant. I played the hit single, Watching You Watching Me.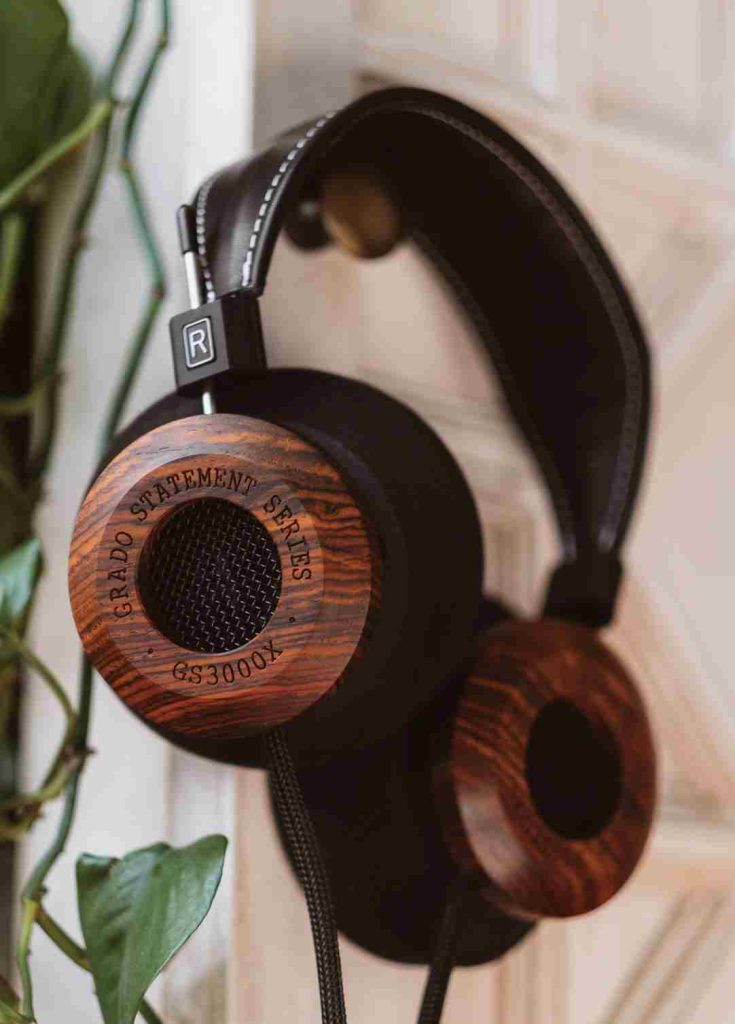 This strictly balanced recording was more to the liking of the RS1x headphones which offered a more even-handed output. Even so, upper mids did produce a slightly reedy, overly textured presentation. As if there was a slight compression in that frequency that produced a slightly claustrophobic response. The general soundstage was open and airy and quite broad while bass was bouncy, responsive with an impressive impact.
Via David Grant, the GS3000x designs sounded more evenly presented of the two. Upper mids offered a naturalistic presentation, smoother with none of the RS1x's constriction. The GS3000x headphones also produced a big, rolling bass. Actually, these headphones produce a big bear of a sound.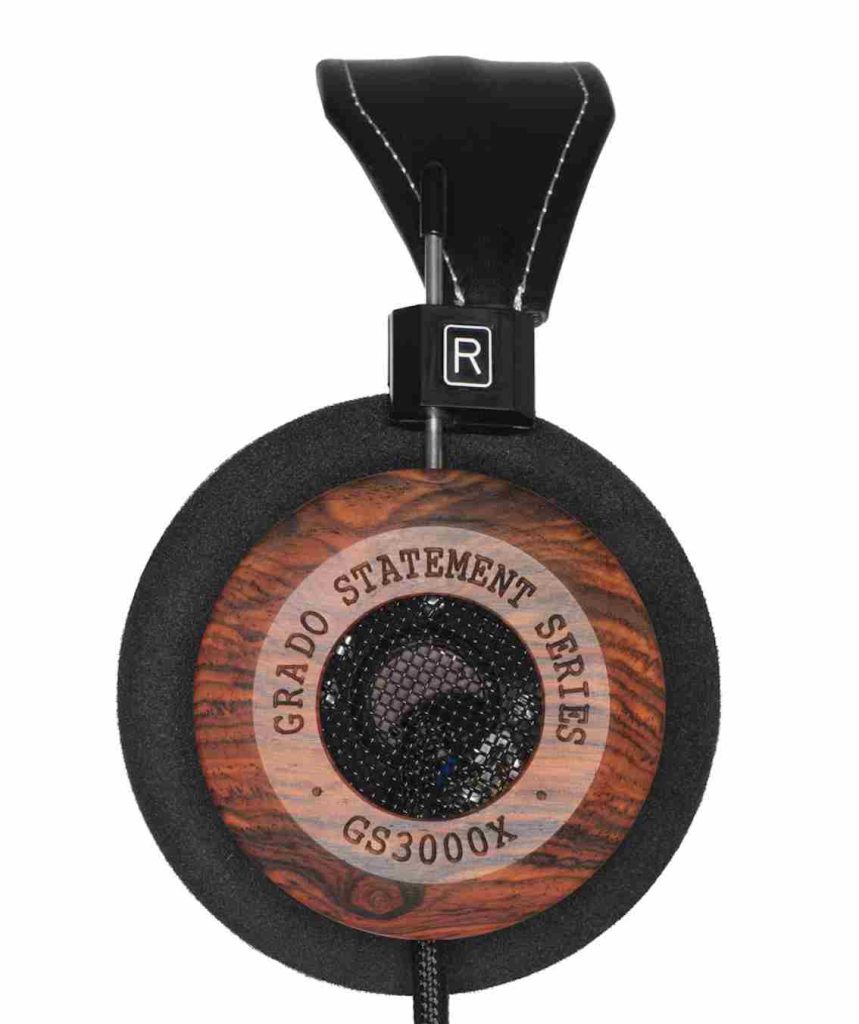 Heavy, weighty bass with midrange and treble output that in themselves had substance and ballast. There was a warmth to these headphones that fans of modern Leak components may wish to investigate. 
CONCLUSION
Sure the price difference is large when comparing these headphone designs but the general specs, at first glance, pull them closer. And then there's those series labels: Reference and Statement, which sound similarly impressive.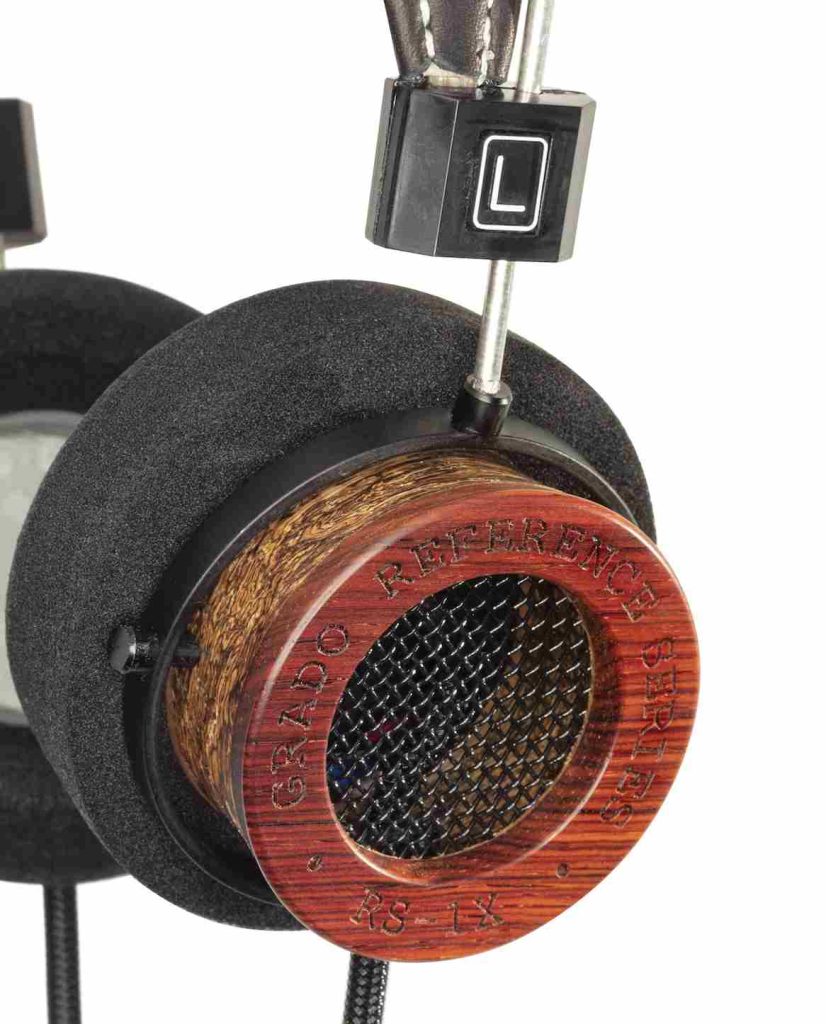 Even so, the sound envelope couldn't be more different. The RS1x designs emphasise the upper frequencies and accentuate them for all they're worth while the GS3000x headphones instead focus on a big, strong even cuddly sound output. What Grado has here are headphone designs to suit different ears and different musical bias and I'm glad that choice exists. 
---
GRADO RS1x REFERENCE SERIES 
Price: £799 
GOOD: compact, bass response, spacious soundstage, deal
BAD: forward mids, on-ear fit, short cable 
RATING: 7
---
GRADO GS3000x STATEMENT SERIES 
£2,195
GOOD: balanced performance, massy bass, smooth mids, comforting presentation
BAD: short cable, warming sound might not be for everyone
RATING: 8
---
REFERENCE
Icon Audio PS3 Mk.II phono amplifier  
Icon Audio HP8 Mk.II headphone amplifier
Sennheiser HD800 headphones