The Article
Icon Audio HP8 Headphone Amplifier: The Signature Edition
1st December 2016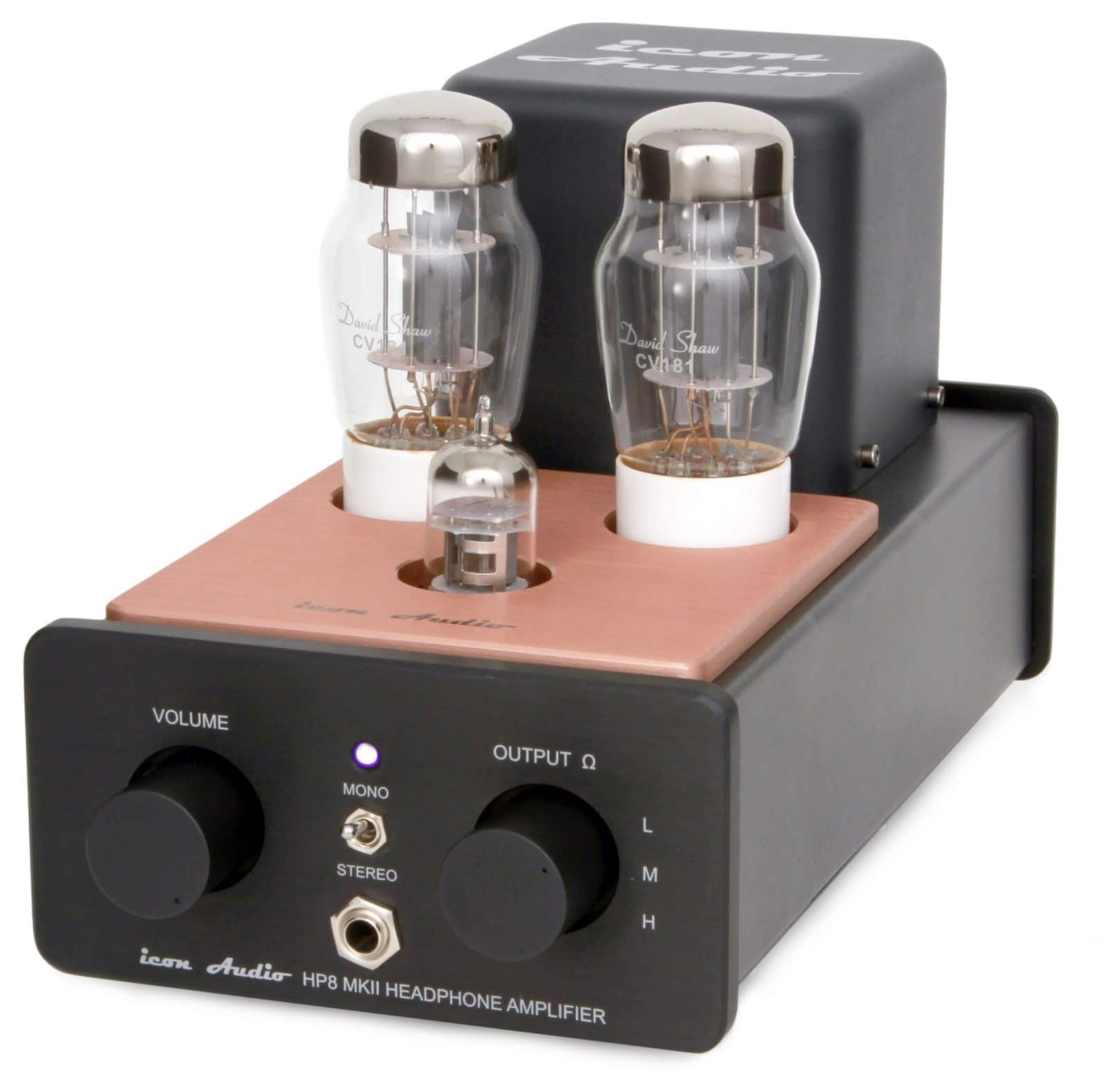 Having produced the valve-driven headphone amplifier, the updated HP8 Mk.II, Paul Rigby reviews Icon Audio's, no holds barred, ultimate variant: the Signature Edition
I was very happy with the performance of the updated Mk.II version of the popular HP8 headphone amplifier. You can read that review HERE. The updated Mk.II should really be a Mk.III, such were the significant improvements found during testing. Icon Audio hasn't finished with this design, though, because the owner and designer/engineer, David Shaw, has put his name (literally) to a luxury version of this variant. I asked him about those changes.
Firstly, Shaw added a set of Jensen Copper foil in paper and oil capacitors, "Capacitors are without a doubt the weakest link in any amplifier but we cannot work without them," said Shaw. "And without a doubt Copper foil capacitors open up the sound of any audio circuit better than the polypropylene types. Fortunately there are only two capacitors in the HP8 audio circuit so this is a relatively inexpensive 'one off' upgrade."
Next up are the David Shaw CV181 valves, "Made specially for us," said a rather proud Shaw, "these premium valves have four point support instead of two, more rigid mounting and better dissipation. Use a double getter for a better vacuum, with a extra mica sheet to reduce getter contamination. 'Bottle' shaped for cooler glass. The best ceramic base with corrosion proof low resistance gold plated pins. Ideal for micro power amplifiers."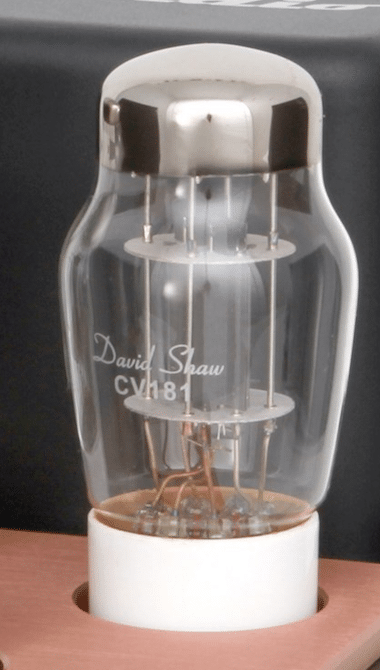 Finally, the Signature Edition includes valve matching, testing, ageing and then testing again, "Each valve is tested for matching and performance," said Shaw. "They are then tested in a HP8 for channel balance noise and microphonics. The completed unit is then aged for at least 24 hours and re-tested. Any deviation in performance and the process is repeated again until we are satisfied it meets Signature standard."
So how did this new Signature Edition measure up against the Standard Edition?
SOUND QUALITY
Playing the vinyl version of Ella Fitzgerald's Ella Sings Broadway and the track, Hernando's Hideaway, this is a busy song with lots of Latin-infused secondary percussion and a layered orchestral background. The Signature Edition (SE) made an immediate impact in terms of the size of the soundstage: it was huge! It felt like the orchestra had been moved my my closet to a grand hall. The music was grand, large, epic and generally impressive. Even with headphones, I had the urge to turn my head left and right to take it all in.
This element of extra area also had an effect on each and every instrument because the instrumental separation was much larger. After all, you take a bunch of instruments from a small space and evenly space them out into a larger area and each orchestral player now has room to play, he is at ease, he's no longer bumping into his neighbour and he fees that he can express himself. That's what the effect was here. The orchestra felt like it was enjoying its work, swinging along with Ella, in fact.
In terms of detail, this meant that the the rather veiled and hidden percussive subtleties were offered new opportunities to express themselves. The ear picked up greater detail, more activity and new percussion layers. More than that, the tonal realism was also much improved with cymbals now sounding more like the big plates of metal that they really are while saxophones had a new reedy quality that resonated in a satisfying manner. The xylophone has a woody vibrancy while the castanets where positively stingy and bouncy, such was the new found precision and focus.
Bass was also a big edition here. There was far more power and drive from the orchestra with low register instruments such as the tuba, adding strength and meat to the arrangement.
Fitzgerald, meanwhile, was both smooth and focused in her delivery while some of her crescendo work, which could sound slightly forward on the original HP8, was given greater room during this sequence. The dynamic reach had a new found, higher ceiling, that allowed her voice to travel onwards and upwards without strain.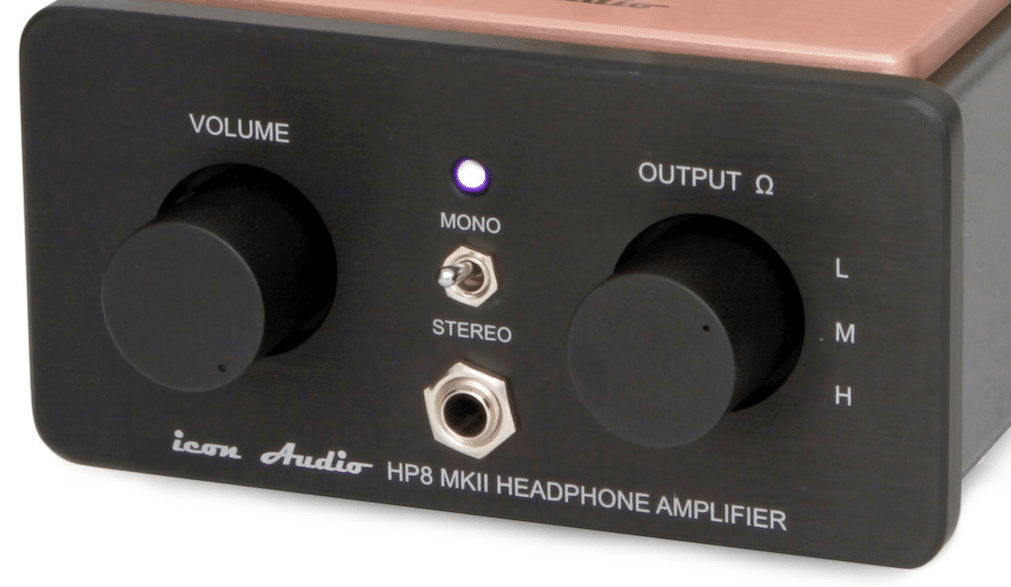 Moving to folk rock and Gryphon's instrumental track Kemp's Jig which featured a selection of traditional wind and percussive instruments. The latter combined the punch and impact to add drive and heft to the low frequencies while never resorting to bloom which could easily have infected and swamped the midrange. Meanwhile the wind instruments had a fragility and a clarity that gave each a lightness and a pleasing accuracy that added a fleet of foot to the later parts of the track, especially.
Finally, the CD version of The Rocket's Try My Patience, a garage rock/country track featured a primitive approach that the SE never restricted or suppressed. The track had a playful freedom which was enhanced by the expansive soundstage and the rhythmic bass that was overlain by detail from the midrange from the lead guitar.
CONCLUSION
The Icon Audio HP8 Mk.II SE offers a sweeping, open and broad soundstage that allows music to really flex its muscles while allowing even the most nuanced and delicate of details to be plainly 'visible' to the ear. A design of quality and elegance.
---
ICON AUDIO HP8 MK.II HEADPHONE AMPLIFIER STANDARD EDITION
Price: £875
Tel: 0116 2440593
Web: www.iconaudio.com
To see the specifications, click HERE
GOOD: expansive soundstage, transparency, instrumental separation, bass grip
BAD: nothing
RATING: 8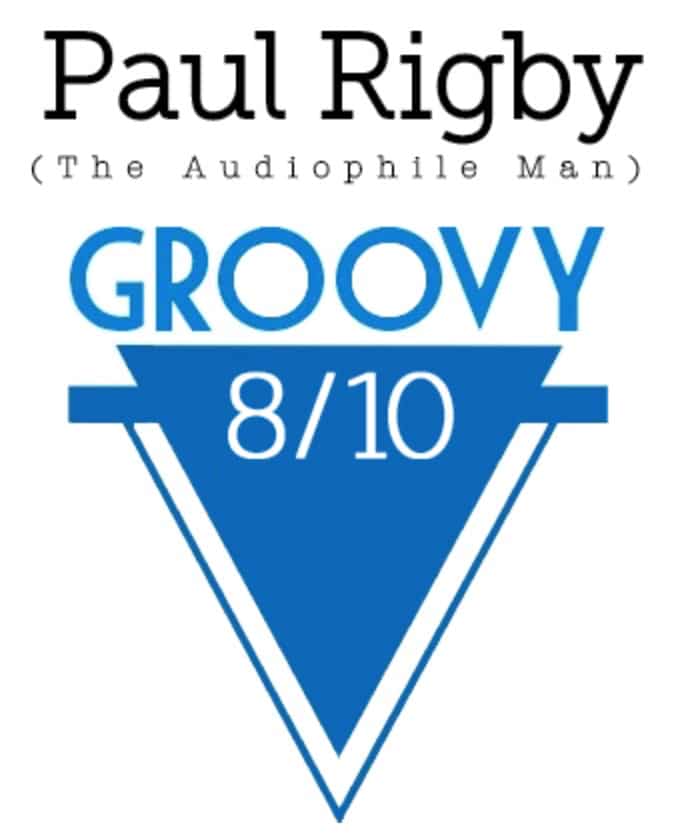 ---
REFERENCE SYSTEM USED
Origin Live Sovereign turntable
Origin Live Enterprise 12" arm
Transfiguration Proteus cartridge
Leema Essentials CD player
Icon Audio PS3 phonostage
Aesthetix Calypso pre-amp
Icon Audio HP8 Mk.II (original release)
Vertex AQ & Atlas cabling