The Article
Ralph Alessi, Gary Versace, Drew Gress, Nasheet Waits: Four men in search of jazz
19th February 2017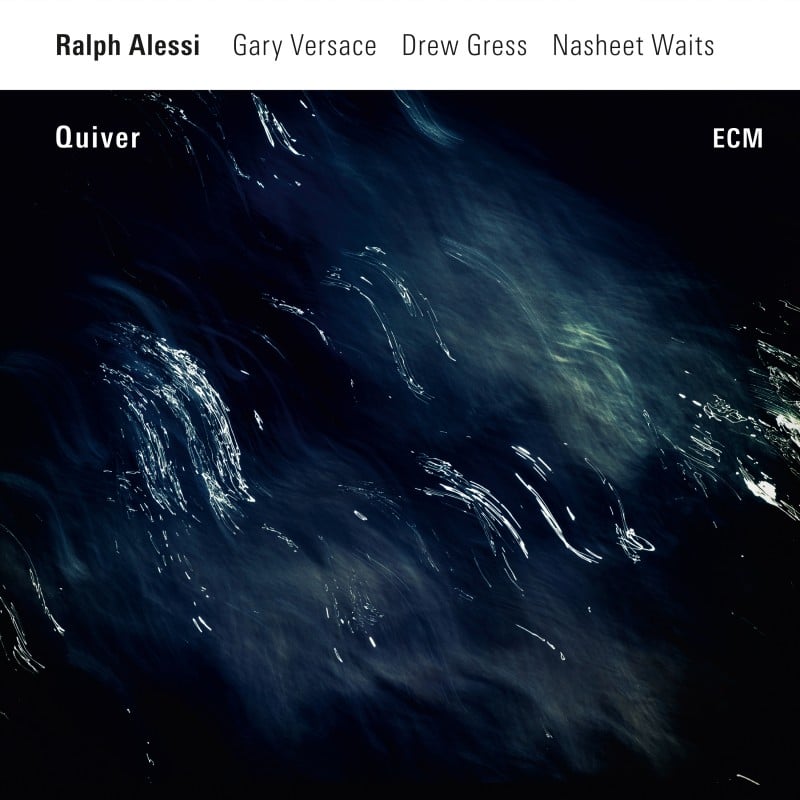 Title: Quiver
Label: ECM
Although he can tackle the bass along with the next man, Alessi is better known for his avant-garde trumpet work (which is what you can hear here). Working with rather large ensembles such as the San Francisco Symphony Orchestra, Alessi has worked with notables such as Charlie Haden, Bill Perkins and Frak Strazzeri, Ravi Coltrane and Steve Coleman.
He first appeared on the ECM label in 2013 with his well received album, Baida. This album features his quartet, occupied by Nasheet Waits, Drew Gress and Gary Versace.
The album really does his the ground running, offering both power and delicacy with the track Here Tomorrow while Window Goodbyes offers achingly beautiful minor chord progressions from Versace on piano. Smooth Descent is rather more freeform and experimental with Alessi roaming space to paint tumbling trumpet pictures that collide and merge while the rest of the group paint the gaps to formulate the rest of the sonic picture.
The rest of the band have time to show their chops too, though. Alessi respects the talent with him and realises that they too have a voice with something to add to his script.
But it's when the quartet come together as a single entity that the album really shines and, indeed, flies. There's a real synchronicity between the four that is both creative and supportive.
Gone Today, Are Tomorrow shows how the group can play around the edges of a melody, driving the foundation of the song along and adding delicate fripperies that provide more of a mood than an actual song. Each band member tied to the other in an elasticated manner that allows each drift but to always return to the calming centre, no matter how elaborate or energetic one might become.