The Article
Qluster's Tasten
12th February 2016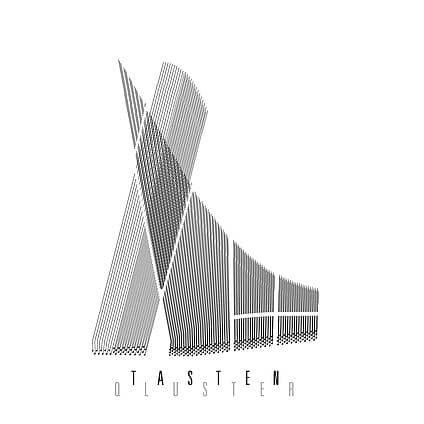 Title: Tasten
Hans-Joachim Roedelius was and still is a major figure in German music. One of the original krautrock pioneers, he joined Conrad Schnitzler and Dieter Moebius (who sadly passed away on 20 July on this year) to form Kluster and then Cluster, after Schnitzler left. Then Moebius and Roedelius evolved and began another important outfit, Harmonia with future Kraftwerk and Neu! guitarist Michael Rother. Because of Moebius's Cluster exit, the band name became redundant.
Subsequently, Roedelius has playfully started a sort of cousin to that project with Qluster with Onnen Bock (keyboards and electronics). There's been no stopping the duo since the outfit began operations in 2010 with a host of releases.
This new LP, featuring Armin Metz (bass), is a successor to 2012's Antworten which saw the grand piano as a major feature. As you will hear, Tasten is dominated by the piano: three, in fact, whether that be played in a traditional manner or where the strings are stroked or plucked. So what Qluster gives us here is a neo-classical presentation that dares to take chances.
Hence, Uber den Daechern sounds like piano supported by irritated electronics but its just the piano being treated, as it where. Il Campanille, though, is almost pastoral by comparison. It's a meandering, dream-like piece that floats over your consciousness, defying time and sending you into a hypnotic trance.
The next track, Brandung, continues that floaty feel, allowing your thoughts to focus just as much on the reverb tails of each note as the note itself. In this way, Qluster plays with silence or, rather, they investigate how silence sucks the notes away from you into the ether, using the silence to build a loosely held structure of varying minimalist rhythms.
There is variation in this approach as seen via Karussell which is almost playful in its approach. Naive and stumbling in its presentation, the music has a European folk-like delivery that is as old as the ages.
Disarmingly simple on first hearing, this album reveals startling depths with repeated plays.