The Article
Do The Popcorn: When Belgium Boogied
30th April 2018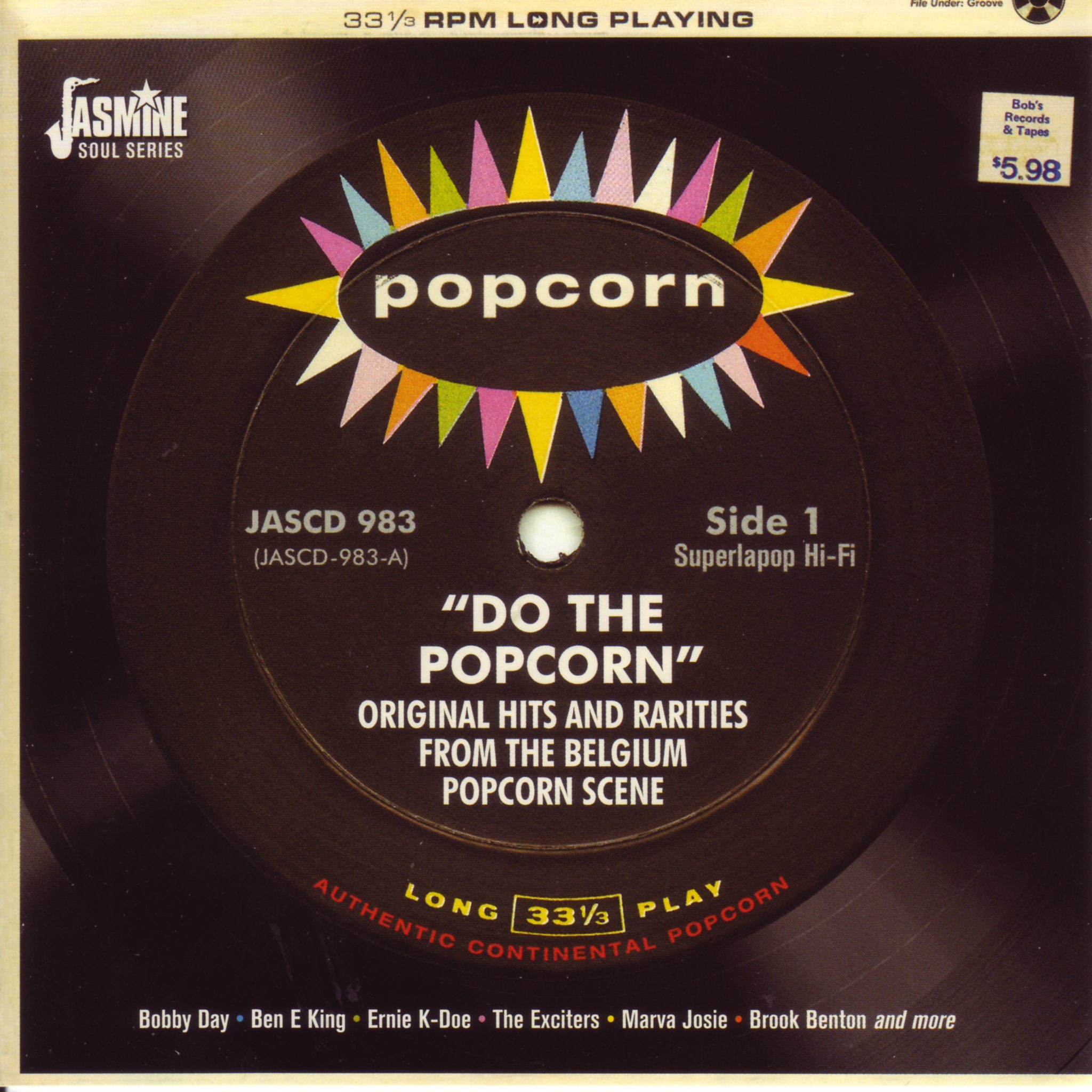 Title: Original Hits and Rarities From the Belgium Popcorn Scene
Label: Jasmine
Don't be too perturbed if this one raises an eyebrow of ignorance. I wouldn't say that this scene – and it was a scene – was popular enough to be essential for any music fan's armoury. This was a retro fad, you see. In Belguim. I know, I know but Belguim has been and continues to be surprisingly important in terms of musical influence and innovation. 
The entire thing began in the town of Vrasene, 10 miles west of Antwerp, there was a cafe called De Oude Hoos that held dance contests. The most popular of many held there was the slow swing. This dance became so popular that the cafe turned into a club and was renamed The Popcorn, after a James Brown hit. All of this happened around 1969. For Popcorn there are, in fact, some similarities with the growth of Northern Soul in this country. In fact, there has been the odd Popcorn night in clubs within the UK, with guest DJs from Belgium making an appearance and very successful these nights were too. This was a Noughties thing though – it's a little heard phenomena now whereas Belgians in Belgium, mostly over 40 Belgians, still groove to the Popcorn beat.
You see more in this short documentary…
But back to the story and DJ Gibbe Govaert who developed a unique style to match the slow swing, playing early soul mixed with a gamut of other genres, from blues to jazz to latin and more. Often, records were slowed down to the required beat. The Marvelettes' Please Mr Postman would have been heard at a martial beat, for example. Other clubs opened up to play, what was termed as, 'Popcorn oldies'.
This entire thing was a Belgium-Only 'thing' at that time. No-one else really knew about it to any great extent. 
This 25 track CD reflects the scene and holds an interesting comparison to Northern Soul with its inclusions from Bobby Day (King's Highway), Ben E. King (The Hermit of Misty Mountain), The Exciters (Hard Way to Go), The Jive Five (Hully Gully Callin' Time) and Marva Josie (Later for you Baby) that still haunt this little known underground scene.
[Don't forget to check out my new Facebook Group, The Audiophile Man: Hi-Fi & Music here: www.facebook.com/groups/theaudiophileman for exclusive postings, exclusive editorial and more!]