The Article
Os Noctambulos: Paris-based band does freakbeat
22nd July 2016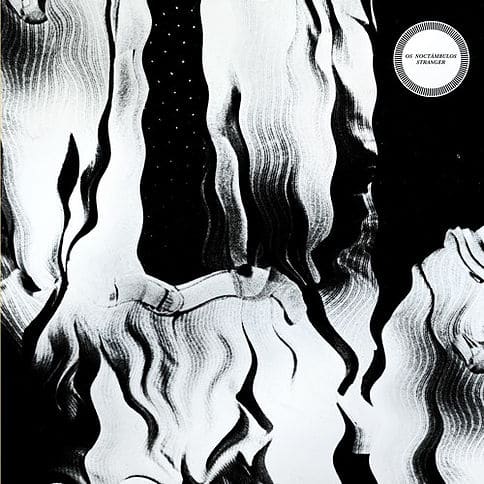 Title: 'Stranger'
Label: Stolen Body
No, this is not a Brazilian underground outfit from the 60s. Apparently, this album (the second from this Paris-based band of three years) was recorded pretty quickly between December 2014 and April 2015, in just three days. Odd that they spread those three days over such a long time, though… Thing is, it wasn't recorded to a hard disc but to ½" tape at a home studio called Corsica Garden, featuring Baldo on percussion, Coline on Bass, Valentin on lead guitar and Nick on vocals and rhythm guitar.
In terms of style? Yes, there is the garage/psyche style that has been duly advertised all over the internet. There is also a freakbeat and psychedelic (in terms of moving towards more hallucinogenic vibes) here too. I hear it first on Jordi Taught Me which mixes the hardness and harshness of garage but also introduces a real lava lamp-esque edge that, along with the Hammond organ tones, gives you a floaty, detached feel. Also, I really can't escape the fact that there is just a few elements of the Stone Roses in here. A sort of modern cross-over effect that inserts contemporary ideas into this classic genre.
The sound is inherently compressed. This is, after all, a celebration of an underground 60s culture which not only demanded such a sound but, through a restricted budget, had to sound like that. Hence, the master for this CD is rather forward within the upper mids but, for the nature of the beast, that doesn't really matter. In fact, it just adds to the musical confusion which is part and parcel of the arrangement.
Available on CD, vinyl (only 250 copies, though), digital and…cassette (there's an entire underground culture of contemporary cassette releases out there, folks).