The Article
Mr Big's Bitter Street, the 70s UK Rock outfit's lost album
31st May 2016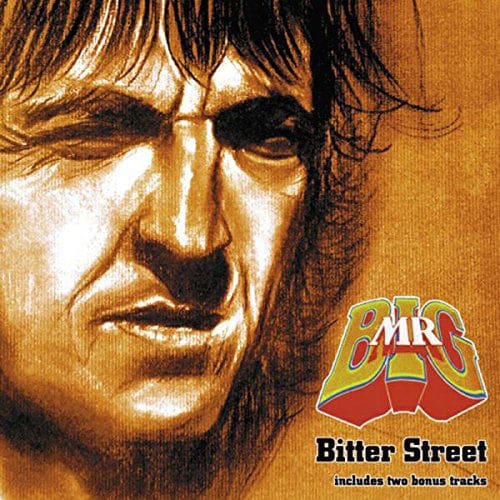 Title: Bitter Street
Right, hang on, before you run off down this paragraph, let's just pause for a second. Don't confuse this Mr. Big with the American version. The one formed by Billy Sheehan. Not that one. This Mr. Big is the UK variant fronted by Dicken. This band was originally active around 1975-1976, releasing two albums, Sweet Silence (Zoom Club) and Photographic Smile (Arista) which was full of worthy power chords and harmonic deliveries.
One of the most intriguing aspects of the band was the third album, Seppuku, created with Mott The Hoople's Ian Hunter in 1978 via EMI who then refused to release it and sat on it. Although the album was never released, two singles sneaked out into the market while the album finally appeared in 2001.
In 2010, Mr Big reformed and recorded this album, which was released in 2011 yet, as Internet website, Get Ready To Rock, declared in an interview with Dicken, the arrangements have a 80s vintage flavour to them, "That's probably true," Dicken replied, "but you can't just suddenly move out of the genre that you are known for. I mean people interested in Mr Big are probably my age and their musical choice comes from that time. And I'd say you can't be anything other that what you are. My girl friend is younger that me and she likes the record, not just because of the songs but because it's from her era."
Arriving with two bonus tracks (Close My Eyes and Dreamed), the album is a patchy affair with too many derivative soft rock tracks but there are significant highlights that prove that Dicken has an ear for a hook and a well crafted Korgis or even Jon Anderson-like pop/rock song when he puts his mind to it.
Baby Come Around was one example that buried itself into my head immediately and I found myself singing it while reviewing CDs later that day by the Yardbirds and Otis Spann! Darn it. Look, even if only half this album hits home, you got yourself 7-8 tracks that will remain on your play list.