The Article
Mouse and the Traps' The Fraternity Years
11th April 2016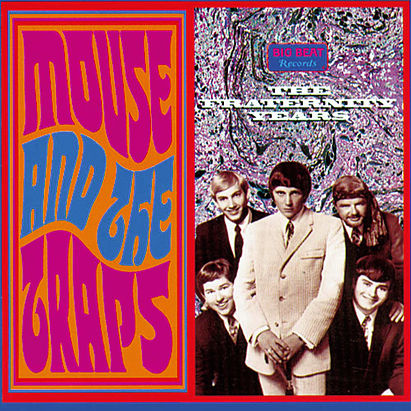 Title: The Fraternity Years
Covering Bob Dylan songs became a habit during the 60s. The likes of The Byrds, forging an early career, were among those that established the practice. Some people even sang his songs while sounding vaguely like him. This outfit, though, not only sounds like Dylan during his Highway 61phase but drew a few double takes.
The band was fronted by Ronnie Weiss who had the nack of producing that atonal effect. Nevertheless, his Mouse and the Traps produced a series of decent singles between 1965 and 1969. Recording almost exclusively original material, they were one of the better regional groups of the time, and also waxed some capable Texas punk-psychedelia and good-time pop/rockers.
This single CD collection packs in 25 tracks. Ace has the uncanny knack of sourcing master tape originals for much of their reissues. How on earth they do so when the majority of early tapes had no value and were dumped with excessive regularity into the nearest skip (were they called 'skips' back in the 50s?) is a miracle. Again, the original tapes have been found for this release too which enhances the sound quality and provides a pristine selection of tracks.
There's a few clunkers including Psychotic Reaction which the guys wisely recorded under the name of Positively 13 O'Clock (maybe they knew the quality was lacking) but there's treasure in this package too within the bonus cuts including a 1967 single credited to another pseudonym (Chris St. John) along with previously unreleased, songs.
Two of the most surprising songs on this disc that do work includes a folk-rock-like song called Nobody Cares plus a cover of You Are My Sunshine. Yes, that's right, that one. Imagine James Brown singing this song, though, an you might get a rough idea as to the 'Mouse' version of this oldie. Great liner notes, by the way.