The Article
Mike Oldfield's The Best Of – 1992-2003
11th September 2015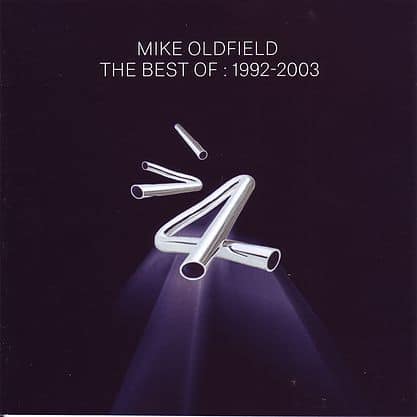 Title: The Best Of – 1992-2003
Label: Warner Music
Well, you see, there's your Best Of and then there's your Best Of. This 2CD collection from Mike Oldfield features 31 tracks. The first disc spotlights Oldfield's singles and includes more than an hour of music drawn from eight studio albums: Tubular Bells II (1992), The Songs of Distant Earth (1994), Voyager (1996), Tubular Bells III (1998), Guitars (1999), The Millennium Bell (1999), Tr3s Lunas (2002), and Tubular Bells 2003 (2003). This disc includes several non-album track versions including Far Above The Clouds (Timewriter's Radio Mix) and Women Of Ireland (Lurker's edit), as well as the radio edit for Thou Art In Heaven.
The first disc is pretty good going for a Best Of. The genre tends to be a great excuse for record labels to recycle money from the fans but this first disc provides enough 'reward' to give any fan cause to raise an eyebrow. If you're still not convinced though, then check out the second disc which will be even more to the fan's liking and, who knows, might even raise a second eyebrow. It's here that you'll find remixes of To Be Free by Soultronik and Let There Be Light by BT.
One of my favourite all time bands are The Orb – their Little Fluffy Clouds track being, in my eyes at least, completey seminal. In the late 1980s the two team up to produce an Orbular Bells mix of Sentinel included here. In addition to those remixes, the collection also features a number of B-sides, like Silent Night, The Spectral Army and Mike's Reel.
It was fun listening to Oldfield's works again. Yes, he has a style that is often only differentiated by tweaks here and there. There's very rarely any major departures in the Oldfield presentation. If you like any one of his albums, though, the good news is that you'll probably love everything else he's ever done. This package, therefore, is a not only of use for the fans but a good introduction in case you're wondering the fuss is all about.