The Article
Mid Century Minx: a host of jazz vocal ladies
11th November 2015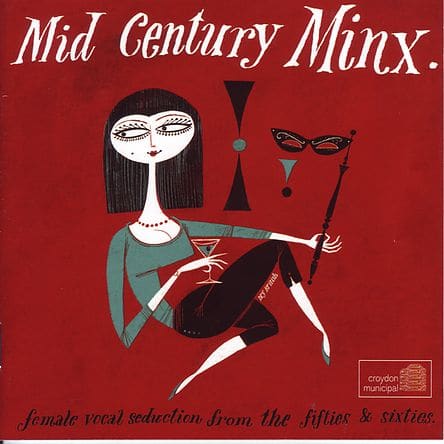 CD Title: Mid Century Minx
Label: Croydon Municipal
One of my problems is that I have en eclectic taste that covers many genres and many time periods. Does horrible things to the wallet, I can tell you. One of those genres is vocal jazz. That is a singer normally fronting a jazz band small jazz trio or somesuch. Now, you maybe thinking, 'Oh yes, Ella Fitzgerald, Sarah Vaughan…' and you'd be right but there are so many more singers out there who warrant attention. A lot of them are resident on this single CD compilation and its good to see them.
Yes, there are singers here who will be well known to the jazz cognoscenti. People like Jo Stafford and Anita O'Day were stars in their field and produced many albums that can still be readily bought today. It's when you get to people like Ethel Ennis (with her smooth, Sarah Vaughan-like bass registers) who sings Off Shore here, the coltrato voice of Dolores Gray, who adds the song Shangri-la, who could lay on the 'come hither' tone when she wanted to, Toni Harper, who created one of the great, after hours, club records of our time in 1960 with Night Mood and is heard here with Can't We Be Friends and Jane Fielding who creating a host of recordings that were never issued but who worked with a variety of respected jazz men such as Paul Chambers and Lou Levy. She pops up here with Along With Me.
The accompanying booklet maybe brief but it's well laid out and packed with a swathe of information plus a selection of rare LP covers (some of which I recognise from my own collection, it's nice to report).
An ideal introduction to a host of female singers who deserve far more publicity than they currently recieve. I'm sure that you'll discover several future favourites here.