The Article
Mathias Eick's Midwest combines jazz with familiar flavours
11th November 2015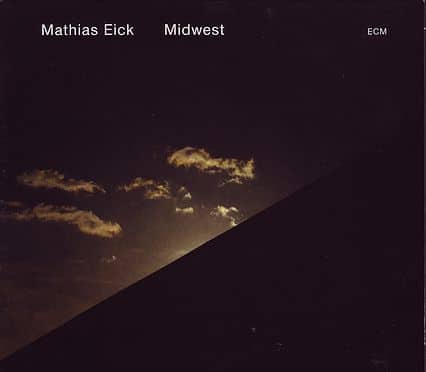 Title: Midwest
Label: ECM
Inspired by a tour of the USA, Mathias Eick reflects both on distance but also on the experience of the early Norwegian settlers who made a home in the American Midwest, hence the blend of Amercian jazz with flavours from his Norwegian homeland.
Oh, there is something immediately glorious about this one. Right from the first few bars, you mentally start rubbing your hands together in anticipation. The stars of this particular show are Eick and his smooth, smooth trumpet technique. Very Miles Davies. Backing him is Gjermund Larsen on a violin that, on the title track, adds an essential flavour to the music, providing a soothing dimension as well as giving the track its 'midwest' flavour. The violin is absolutely key.
Next to him is the piano of Jon Balke. Keys that adds accents, as opposed to a rhythm track. The piano on the title track often supplies the grammar to the music. Helping to provide fences to the wandering freedoms of the trumpet, violin and double bass of Mats Eilertsen who plays his instrument like the waking of a large dangerous bear. There's lots of potential in his work.
The percussion is fascinating on Midwest because Helge Norbakken almost seems to be playing it on his own, as if he's working on a solo project. He sometimes throws his percussion annotations at the sonic wall and where it hits, it hits. He also creates miniature percussive symphonies of his own that sometimes span a second or two, sometimes longer but they punctuate the music adding intrigue.
And that's only track one!
The beauty is always there, though. Let's shift to Dakota. This time it's the Balke piano that provides the rolling, hypnotic foundation while the other instruments dance around it like bees to a flower.
On Fargo, the Eick trumpet plays with space and time. It's almost tentative, like a scared animal emerging from a cave and not quite knowing what to expect when it exits into the blinking sun. This use of mood is a strong part of the Midwest album. It provides a strong emotional attachment that is quite affecting.