The Article
Mamie Van Doren: One of the Three 'M's
28th December 2016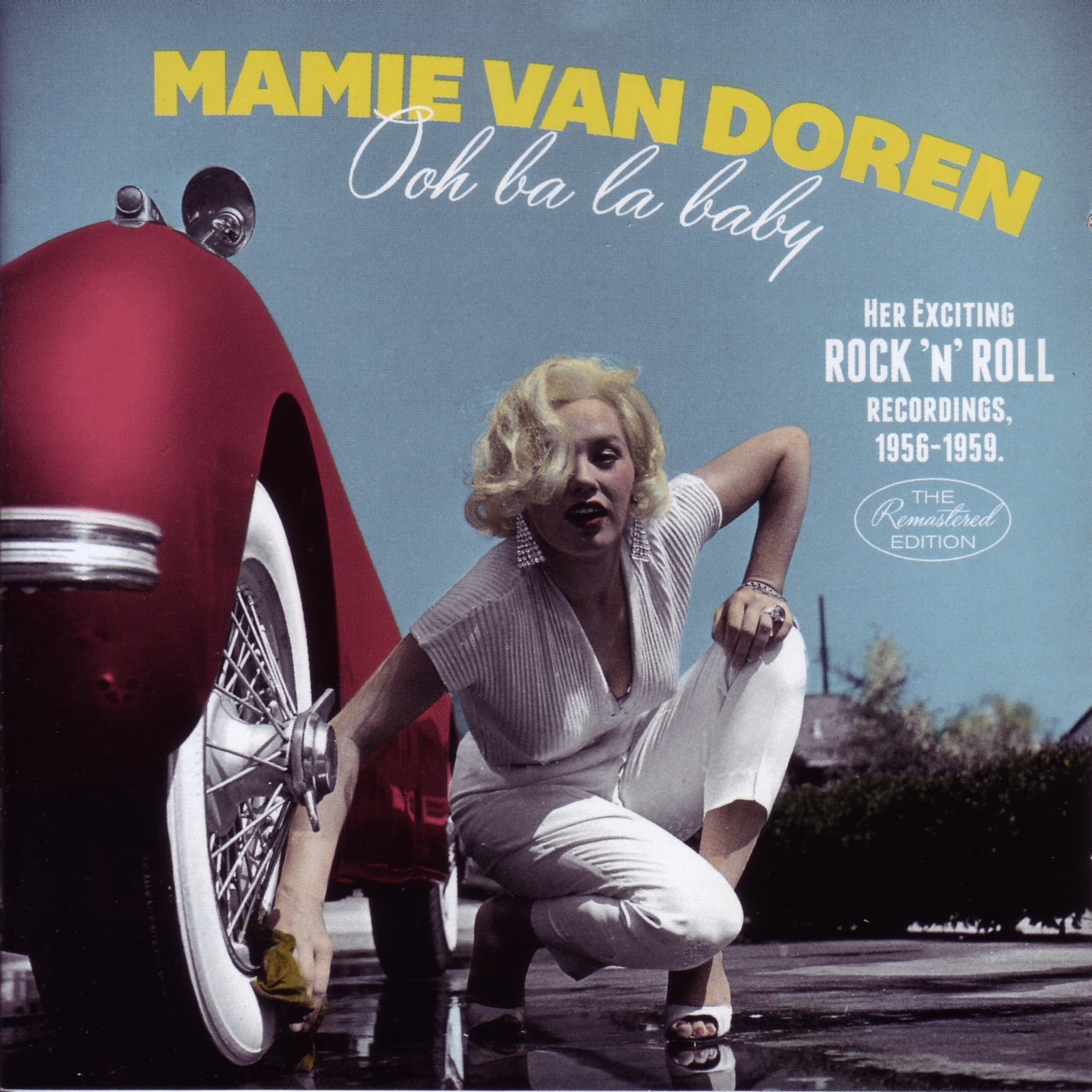 Title: Ooh Ba La Baby: Her Exciting Rock'n'Roll Recordings 1956-1959
Label: Hoodoo
Exploitation actress, model, singer and jobbing sex symbol, Doren was one of 'The Three Ms' (the other two were Mansfield and, of course, Monroe). Bleached blonde and by no means bashful, she was one of the first women to appear in a rock'n'roll film. In her case it was 1957's Untamed Youth.
This CD features 19 tracks from Prep, a subsidiary of Capitol. Doren is not the only person on these recordings, of course. A few of them include the arrangements and conducting of Les Baxter, there's a couple featuring The Billy Vaughn Orchestra plus The Milt Rogers Orchestra as well as Billy Strange and the Senators (Strange being an esteemed member of The Wrecking Crew, who would go on to perform wonderful creations with The Beach Boys).
You'll also find June Wilkinson as part of the vocal duet on the songs, The Bikini With No Top on the Top and So What Else Is New. Those 'in the know' will also know that Wilkinson (a well known Playboy model) could, as it where, 'hold her own' in terms of her figure. The duet performances must have been singular events, indeed.
With the greatest respect to the above, arguably the greatest interest lies, firstly, with the guest vocal appearance by Paul Anka on the duet, Girls Town and the four or five guest appearances by none other than Eddie Cochran on the tracks: The Beat Generation (this one is a 'probable', mind you), the title track, Rollin' Stone, Salamander and Go Go Calypso! All of the songs appeared in the film, Untamed Youth but not, it appears, these particular takes. For the film, all of these tracks were re-recorded without Cochran's involvement.
As for the songs themselves? Doren is…fun. She has a great time (even her voice oozes curves) and makes the most of the superb instrumental backing. It's a perfect period piece.