The Article
Keith Jarrett's Creation
4th November 2015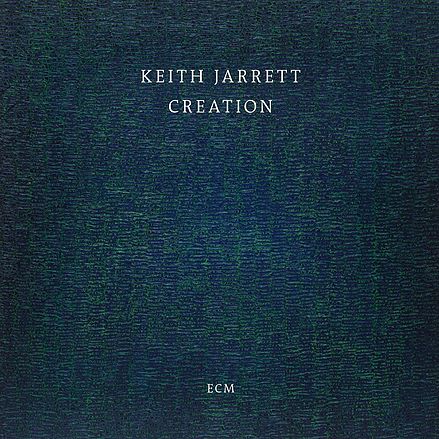 Title: Creation
Label: ECM
It's been four years since pianist Keith Jarrett last released a solo piano recording, 2011's Rio. As Jarrett turns 70 this year (where has the time gone, eh?), he is releasing two albums. The first release is a classical recording of piano concertos by Béla Bartók and Samuel Barber (along with a short encore from an undated Tokyo solo show). This is the second one.
Creation offers nine improvised pieces that he has taken from six different performances in four cities (Tokyo, Rome, Paris and Toronto) and five halls covering April to June in 2014. That's nothing too special. Various groups of multiple genres do the same with live albums, cherry picking the best performances from different concerts. The great thing about this album, though, is that it feels like a single solo work, albeit with brief silences between pieces. Jarrett appears to be giving you 73 minutes of contracted jazz in his own unique manner.
The piece begins in a determined fashion. Jarrett strains as if hiking up a gradient, determined to get to the top, to  achieve a goal and, it sounds here, to attain peace. His goal wavers and his mind wanders until he snaps out of it and returns tho the task in hand and off he goes again, applying all his effort to the target.
There is a growing softness in this work as it progresses, though. It become more lyrical and lighter in tone and imminently thoughtful. Even more conversational. It feels that Jarrett has stopped, turned and is chatting busily away from intruded thoughts that he needs to express.
As the fourth piece hits, so do the clouds and a darkness while the fifth piece announces rain and a sparkling light shining through them.
Jarrett explores a scene of beauty and wonder with this CD which becomes more ethereal and thoughtful as it moves towards itch conclusion.
Music to get lost in.